Ah, the Ultimate Girls Trip. The one thing we look forward to more than our monthly chocolate binge is the only thing that can make us give up our favorite pair of sweatpants (for a few days, at least). Buckle up if you and your gals are tired of the same old beach trips or city getaways because we have a treat for you. We've uncovered the best exotic and slightly erotic destinations for Ultimate Girls Trip that you and your gang won't stop discussing for years.
1. Bali – The Spa Extravaganza
We all need a touch of Bali magic now and then. Especially if that magic comes with deep tissue massage, coconut drinks, and semi-naked sunbathing (suns out, buns out, am I right?), imagine a day of pampering, followed by evening laughs with your girls. Heaven is indeed a place on earth, probably in Bali.  First, start your time in Bali with a day of healing, then move into all-day spa treatments before heading to succumb to the Balinese sun. 
Bonus Tip: Ladies, remember to pack light. And by light, I mean three bikinis for each day.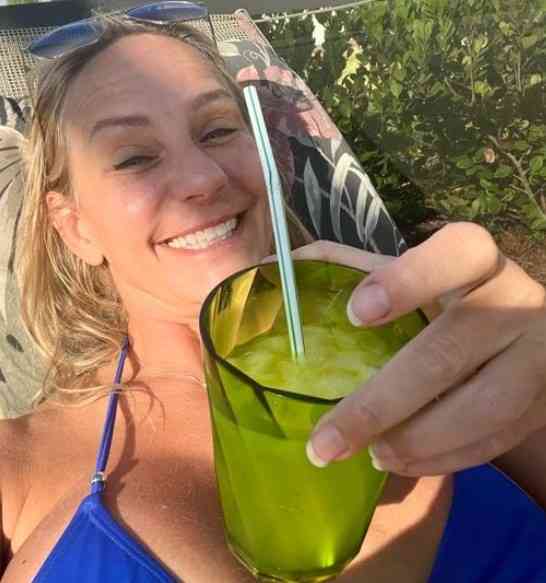 2. Burlesque Dancing in Paris – Ultimate Girls Trip Idea
Have you ever fancied channeling your inner Dita Von Teese or looking incredibly sultry while attempting a high kick in a feathered hat? Well, Paris is your destination! Numerous classes offer a chance to learn the seductive art of burlesque. So, strut your stuff on the Parisian streets and let those croissants know you've arrived.  Or, if you prefer to just watch, grab your drinks and take in a burlesque show to see how it's done 😉           
Sidenote: Warning: Do not attempt burlesque dancing atop the Eiffel Tower. The French are protective of their landmark. Who knew?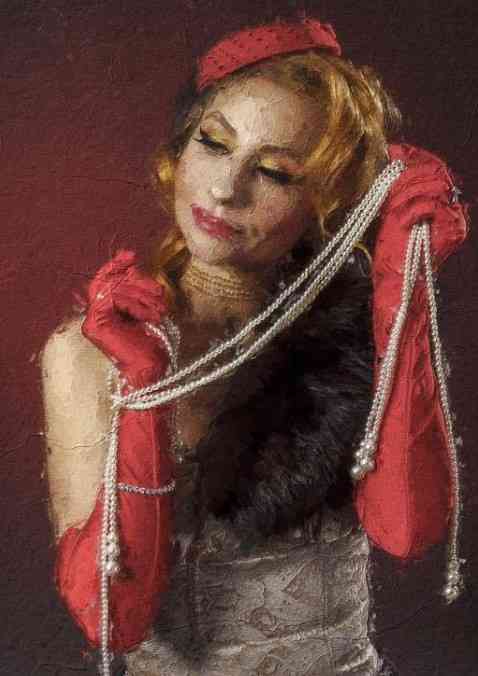 3. Cabo San Lucas – Sailing in Style
Who can resist the allure of sailing in the deep blue with a margarita in hand? Especially if that sailing involves zero effort and mainly consists of you lying down while someone else handles the ropes. Dive into the azure waters, explore underwater wonders, and then sail into the sunset, cackling with your girls.
Hint: After three margaritas, every song is "your song." Dance accordingly.
4. Ibiza: Beach Parties and Then Some
Ibiza isn't just for the 20-something crowd. We've found that it's way more fun when you've had a couple of decades to perfect your dance moves. Imagine beach parties that start at sunset and don't end until the next one. And wait to get me started on the Spanish lifeguards. It's like Baywatch but with way better accents.  Hop on a boat for a 3-hour all-inclusive tour.  Let's just say it's time to get the party started!       
It's Time: Why did the girl go to Ibiza? To give the sun a little competition! (With her dazzling beauty, of course.)
5. Tango in Buenos Aires
If you're brave enough, wear those dancing shoes or stilettos and head to Argentina. Learn the seductive dance of tango in its birthplace. By nightfall, you'll be twirling in the streets, making the locals wonder if you're the next big thing in dance.  So, whether you're dancing or just going to watch the show, the tango will teach you a few things about life. 
Just an Observation: Remember, a tango class is a valid reason to buy yet another pair of shoes. Just saying.
6. Banff, Canada – The 'Cold' Hot Springs Adventure
Ah, the irony of a hot spring in the cold mountains. Banff, in Canada, is an exotic location that allows you to soak in natural hot springs with the breathtaking backdrop of the Canadian Rockies. Put on that sexy swimsuit you've been saving for a special occasion, and get ready for some chill (or relatively warm) time!          
Alert: If you're wondering whether wearing a bikini in sub-zero temperatures is appropriate, the answer is yes. Frostbite is temporary; Instagram photos are forever.
7. Morocco: The Spice of Life
How about getting a little spicy with your girls? From vibrant markets to aromatic cooking classes, Morocco offers the exotic we watch in movies but rarely experience. Throw in camel rides in the desert and dancing under the stars, and you've got a plot for the next chick flick!          
Word: Don't be offended if a camel gives you the stink eye. They're just jealous they can't pull off your fabulous headscarf.
8. New Orleans – The Jazz of Life
New Orleans is a treasure trove of culture and fun, the birthplace of jazz, Mardi Gras, and some of the best gumbo you'll ever taste. By day, explore the city's historic architecture and take a steamboat down the Mississippi. By night, hit the jazz clubs and unleash your inner diva.
Zinger: You last lived when you've had a saxophonist serenade you while demolishing a plate of beignets. Diet, what diet?
9. Maui, Hawaii – Luau and Lagoons
Ever wanted to learn to hula dance in a grass skirt while someone inexplicably handsome plays the ukulele? Maui is your spot. The island offers a perfect blend of adventure and relaxation. Surf the waves, dance the night away at a luau, snorkel among colorful fish, or lie on the beach and watch the hunks pass.
Snippet: Hula dancing is much like twerking, just a lot slower and way more graceful. And you can do it without pulling a muscle. Usually.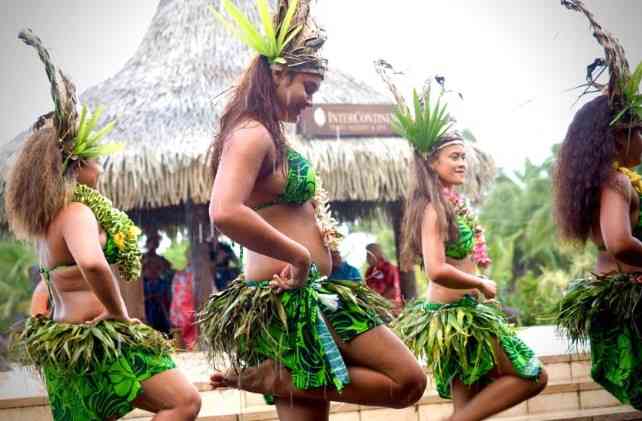 10. Tokyo, Japan – Karaoke Queens
An Ultimate Girls Trip is complete with belting out some tunes, am I right? You can take your karaoke game to the next level in Tokyo with dedicated karaoke skyscrapers. That's right, multiple floors of karaoke goodness. You can also check out some of Tokyo's more "adult-oriented" manga shops for cheeky humor.
Highlight: Remember, the higher you go up the karaoke skyscraper, the harder it is for people on the ground to hear you butcher the high notes.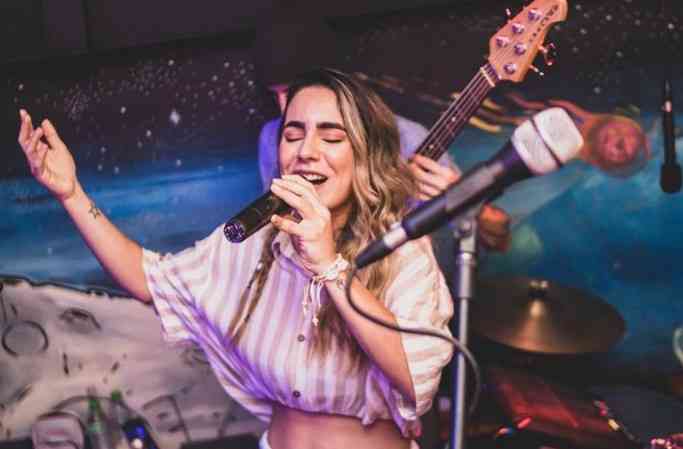 Remember the Packing Essentials!
Of course, any of the Ultimate Girls Trip needs some basics. Here's what not to forget:
Sunglasses

: For the beach and the morning after.

Portable charger

: Google Maps is only helpful if your phone is dead.

Snacks

: The hangry traveler could do a lot better.

Mini first-aid kit

: When you trip in your stilettos or get a paper cut from your airplane ticket.

The Ultimate Deciding Factor
So, how do you pick from this bouquet of fabulous destinations? Simple. Take a dart, pin the options on a board, blindfold yourself, and let fate decide. Or pick the one that's easiest to get to. Either way, you're in for a great time.
Final Words
There you have it, a jam-packed list of exotic and exciting Ultimate Girls Trip ideas. Whether you're belting out tunes in Tokyo or flaunting your newly acquired tango skills in Buenos Aires, these adventures will strengthen your Instagram pop and your friendships.
So, what are you waiting for? Message the girls, book the flights, and get ready for the trip of a lifetime. With these options, the only real question left is: Will one trip be enough?  You already know my answer to that 😉   But no matter your answer, always remember to Travel Till You Drop!
Book Your Trip : Check Out My Resources for Your Travel Needs
Use Skyscanner to find a cheap flight.  This is my very first stop when I'm looking for my next trip. It's a fast, easy-to-use search engine that is perfect for finding an affordable flight, a perfect hotel, and the right rental car for you in locations around the globe.
Book Your Accommodation
If you are looking for a super budget friendly location and are open to a hostel stay, make sure you book your hostel with Hostelworld. It offers the broadest range of quality hostels around the world. 
If you'd prefer a hotel or a guesthouse for stays less than 28 days, drop on over to Booking.com It's perfect for providing excellent options, a ton of user reviews, and prices to fit every budget.
For stays over 28 days, AirBnB still remains my #1 choice. User reviews and monthly pricing allow for some incredible deals all around the world.
Don't Forget Travel Insurance
Travel insurance is but a small up-front investment that you won't want to leave home without. After just one experience of having to delay or cancel your trip or having your luggage stolen, you'll wish you would have made that investment.  I've hated my life a few times when the moment arose, and I decided to skip out.  Let's just say, I've changed my ways and recommend each of the following companies to protect your ass-ets.
My favorite companies are:         
Want to Travel for Free?
Travel credit cards allow you to earn points that can be redeemed for free flights and accommodation — all without any extra spending. Check out my guide to getting free flights to get started.
Ready to Book Your Trip?
Check out my Resource Page for the best companies to help you book your travel at reduced rates!  This list will help you get to where you're going.  I know-I use them ALL the time!