Luxury Travel Hacks
There's no doubt about it – luxury travel hacks are the ultimate in indulgence. But for those of us who like to travel in style, it can also be rather expensive. Fortunately, there are some hacks that can help you enjoy a luxurious travel experience without breaking the bank. In this post, we share our top 5 tips for luxury travel on a budget.
Travel Bloggers
As a professional travel bloggers, I keep on sharing luxury travel hacks which you can enjoy with the minimal budget. You've probably seen a few celebrity travel bloggers on Instagram, and you may have even tried some of their tips. But what you may not know is that these people are often paid by hotels and tourism boards to promote certain destinations. 
So before you take their advice, make sure to do your research and read independent traveler reviews. That way, you'll know which tips are worth trying and which ones to skip.
Things You Need To Know About: Luxury Travel Hacks
Hire a Luxury Travel Planner
One of the best ways to make sure your luxury travel experience is perfect is to hire a luxury travel planner. These planners have the knowledge and expertise to help you get the most out of your trip, whether it's arranging airport transfers, securing hard-to-get restaurant reservations, or arranging VIP experiences. 
Tailored Itineraries: Luxury travel planners work closely with you to understand your preferences, desires, and interests. They create personalized itineraries that align with your expectations. Whether you dream of exploring cultural landmarks, indulging in culinary delights, or basking in tropical serenity, your itinerary will be custom-crafted to reflect your unique travel style.
Exclusive Experiences: The beauty of luxury travel lies in access to exclusive experiences. Travel planners can secure coveted reservations at renowned restaurants, organize private tours of museums and historical sites, or arrange VIP access to cultural events. These extraordinary moments will leave you with indelible memories.
They can also help you save money by negotiating better deals on airfare, hotels, and other services. So, if you're looking to travel in style, be sure to contact an affordable luxury travel planner today!
Book An All-inclusive Package
When it comes to luxury travel, booking an all-inclusive package is the way to go. All-inclusive packages usually include your hotel room, food, drinks, and sometimes even activities. This way, you don't have to worry about anything except enjoying your vacation! 
Simplified Budgeting: All-inclusive packages provide clarity in your travel expenses. You pay upfront for your entire trip, including accommodations, dining, and often activities, which eliminates unexpected costs during your stay. This simplifies budgeting and allows you to enjoy your vacation without constantly reaching for your wallet.
Premium Dining Experiences: Luxury all-inclusive resorts are known for their exquisite culinary offerings. From world-class fine dining to locally-inspired cuisine, you can savor a variety of delectable dishes without additional charges. Some resorts even offer private dining experiences in exclusive settings.
Diverse Activities: All-inclusive packages often extend to activities, from water sports and excursions to fitness classes and spa treatments. This means you can partake in a range of activities without extra fees. Whether you prefer relaxation or adventure, there's something for everyone.
Premium Accommodations: Expect luxurious accommodations in all-inclusive packages, including spacious suites, stunning views, and personalized amenities. Many resorts offer rooms with private plunge pools, Jacuzzis, and butler service to enhance your stay.
Stress-Free Experience: Perhaps the most significant advantage of all-inclusive packages is the stress-free experience they provide. You can fully immerse yourself in relaxation, exploration, or entertainment, knowing that everything you need is readily available.
There are a lot of different all-inclusive resorts to choose from, so take your time and find the one that's perfect for you. And remember, the earlier you book, the more likely you are to get a great deal. 
Only Try Specialties
When it comes to trying local specialties while traveling, it can be tough to know what's worth trying and what's not. After all, you don't want to waste your time or money on something you're not going to like. So instead of risking it, only try food that you know is a specialty in that area. 
Culinary Authenticity: Local specialties embody the authentic flavors of a region. These dishes have often been perfected over generations, making them an essential part of the local culture. By indulging in these delicacies, you connect more deeply with your destination.
Culinary Adventures: Exploring regional cuisine is an adventure in itself. Seek out hidden gems, whether it's a bustling local market, a centuries-old restaurant, or a street food vendor. The journey to find these culinary treasures adds excitement to your luxury travel.
For example, if you're in Japan, try sushi and ramen. If you're in Italy, try pasta and pizza. You get the idea! By sticking to local specialties, you'll make sure that you're getting the best of the best—and you won't have to waste your time or stomach space on anything else.
Follow Your Heart
When it comes to luxury travel, it's important to go with your gut. If there's somewhere you've always wanted to go, don't let anyone tell you that you can't. Just because a destination is considered "luxury" doesn't mean it has to be expensive. There are plenty of ways to make your dream vacation more affordable.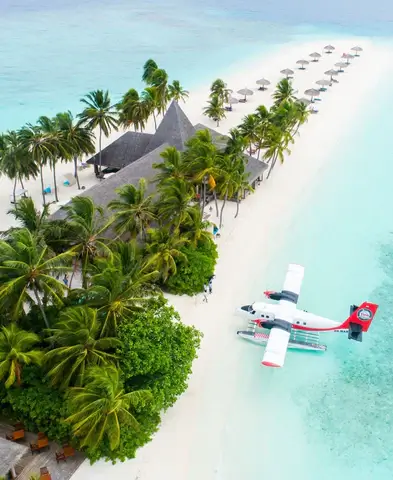 Conclusion
When it comes to luxury travel, there are a few things that are essential for making the most of your trip. From packing the right clothes to booking the right hotels, these hacks will help you save time and hassle – and maybe even some money. So, whether you're planning your next getaway or just dreaming about it, make sure to read these tips and put them into practice. You'll be glad you did. And don't forget to Travel Till You Drop!