Staying in a hotel can be a fun and relaxing experience. But it's also easy to make a few mistakes that can ruin your trip. In this post, we'll share five hotel hacks that will make your life easier. From ways to save money on food and drinks to how to get free Wi-Fi, I've got you covered with these five simple hotel hacks that will make your life easier. 
1. Ask for an Upgrade
If you're looking to get the most out of your hotel stay, don't be afraid to ask for an upgrade. Sometimes, all it takes is a kind word and a smile from the front desk attendant. If there are any empty rooms available, they may be happy to assign you to a higher-level room at no extra cost.
Another great way to score an upgrade is to book your room during slow times of the year. Hotel occupancy rates are generally lower during the week and in the middle of the month. So, if you can travel outside of peak season, you're more likely to get a better room at no extra charge.  What's the worst they can say, no?  It's always worth asking the question, and like with anything else in life, you'll never know unless you try.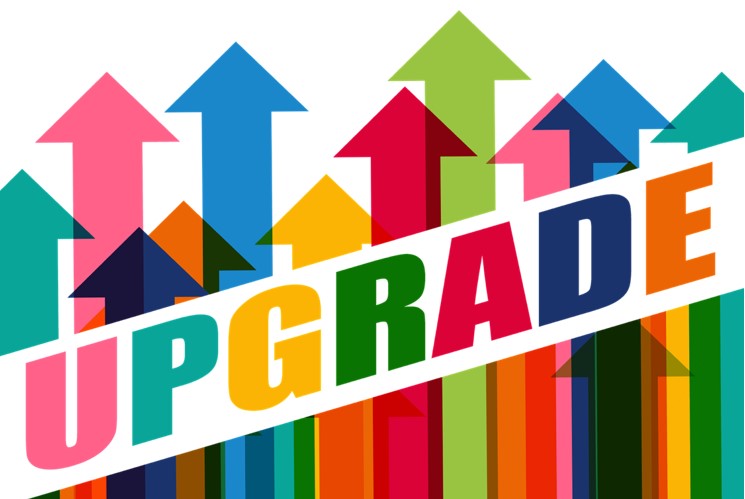 2. Take Advantage of the Breakfast Buffet – Best Hotel Hacks
The free breakfast buffet is one of the best things about staying in a hotel. However, many people don't take advantage of it because they can't wake up in time.  Set your alarm, head down and grab a little something to go, and head back to sleep if you need to.  This will at least give you enough energy to last you until lunchtime and will save on your bottom line.
3. Book Directly Through the Hotel
One of the best ways to get the best deal on a hotel is to book directly through the hotel. This way, you can avoid any hidden fees or markups that may be included when booking through a third-party site. In addition, by booking directly, you can often take advantage of loyalty programs and other benefits that the hotel may offer.  You may find the rooms slightly cheaper on third-party sites, but you also may end up dealing with a bigger hassle in the end.  So, if you're looking for a hassle-free stay, be sure to book directly!  I am a huge fan of booking all my stays with Marriott hotels directly through the site.  With all the stays a year I complete in a year, I'm able to use all my credit card award nights in addition to getting upgraded every time I stay! Additionally, if you need to cancel your stay, there is little to no hassle.  You can easily click on the button on the website, and bam, you're able to change your stay or cancel without any complications.
Related Post: top Hawaiian honeymoon resorts/hotel
4. Offer to Write a Review
If you're a frequent traveler, you know that finding a great hotel can be a challenge. But with a few clever hotel hacks, you can make your life a lot easier. One great way to get a good deal on a hotel is to offer to write a review. Many hotels are happy to offer discounts or free nights in exchange for a review on websites like TripAdvisor and Booking.com.  Just make sure you contact the hotel directly and ask.  You'll never know unless you ask! Even saving 10% on a stay is better than no percent.  So, if you're willing to spend a few minutes to help the hotel, they can potentially help you out as well.  Hey, 10 bucks is 10 bucks. 
5. Get a Hotel Loyalty Card
So, if you're a frequent traveler, signing up for a hotel loyalty card is always worth it. These cards allow you to rack up points every time you stay at a hotel, which can then be redeemed for free nights, room upgrades, or other perks. Hotel loyalty cards are available for a majority of hotels in the US, especially if they are part of a hotel chain.  Even local hotels may have certain offerings if you ask. 
Most loyalty cards also come with a range of perks and benefits, such as early check-in and late check-out, free Wi-Fi, and discounts on food and drinks. So, if you're looking to get some extra value from your next hotel stay, sign up for a loyalty card before booking your stay.
Final Thoughts
While these may seem like simple hotel hacks, they may not offer the over-the-top type of exceptional value, but they do add up over time.  Receiving a free night's stay now and then could be worth using a few minutes of your time every time you stay.  I'm all about making the little things add up to get the big things in the end.  So, enjoy these five hotel hacks, and you'll have your next weekend trip paid for by the hotel rather than out of your own pocket in no time flat.  And no matter where you go, always remember to Travel Till You Drop!
Book Your Trip : Check Out My Resources for Your Travel Needs
Use Skyscanner to find a cheap flight.  This is my very first stop when I'm looking for my next trip. It's a fast, easy-to-use search engine that is perfect for finding an affordable flight, a perfect hotel, and the right rental car for you in locations around the globe.
Book Your Accommodation
If you are looking for a super budget friendly location and are open to a hostel stay, make sure you book your hostel with Hostelworld. It offers the broadest range of quality hostels around the world. 
If you'd prefer a hotel or a guesthouse for stays less than 28 days, drop on over to Booking.com It's perfect for providing excellent options, a ton of user reviews, and prices to fit every budget.
For stays over 28 days, AirBnB still remains my #1 choice. User reviews and monthly pricing allow for some incredible deals all around the world.
Don't Forget Travel Insurance
Travel insurance is but a small up-front investment that you won't want to leave home without. After just one experience of having to delay or cancel your trip or having your luggage stolen, you'll wish you would have made that investment.  I've hated my life a few times when the moment arose, and I decided to skip out.  Let's just say, I've changed my ways and recommend each of the following companies to protect your ass-ets.
My favorite companies are:         
Want to Travel for Free?
Travel credit cards allow you to earn points that can be redeemed for free flights and accommodation — all without any extra spending. Check out my guide to getting free flights to get started.
Ready to Book Your Trip?
Check out my Resource Page for the best companies to help you book your travel at reduced rates!  This list will help you get to where you're going.  I know-I use them ALL the time!