Welcome to the exciting world of travel! As a solo female traveler, myself, I know how thrilling it is to explore new places and soak in different cultures – especially when you're doing it all by yourself. But let's face it, travel and even more solo travel can be risky. From flight cancellations to lost luggage, unforeseen events can happen at any moment – and when you're traveling, you're even more vulnerable than when you're right at home. That's why travel insurance is an absolute necessity, especially in remotely accessible exotic locations!  Understanding why you need travel insurance, what it covers, and how to get covered is vital for any traveler.
But with so many insurance providers and plans available, it can be hard to know which one is right for you. I've put together a comprehensive guide of the top 6 travel insurance plans for travelers, why they are the best travel insurance plans, and a general cost.  So, let's get started. 
Why Do You Need Travel Insurance?
When it comes to planning a trip, the last thing you want to think about is the possibility of unforeseen events disrupting your travel plans. However, accidents, illnesses, flight cancellations, and lost luggage can happen when least expected, and that's where travel insurance comes to the rescue. Finding the best travel insurance that offers comprehensive coverage while fitting your specific needs can be a daunting task, but fear not, I am a seasoned expert in the field of travel and insurance, are here to guide you through the process.
Highlighting the Importance of Travel Insurance
Before diving into the details of selecting the right travel insurance, let's emphasize the critical importance of having travel insurance. Travel insurance serves as an essential safety net, offering financial security and peace of mind throughout your journey. It encompasses a range of unforeseen events, including trip cancellations, medical emergencies, baggage loss, and more, depending on the chosen policy. The modest investment you make in acquiring travel insurance can shield you from substantial financial losses and relieve the stress during unforeseen situations.
Identifying Your Travel Insurance Needs
The first step in finding the best travel insurance is to assess your specific needs and requirements. What kind of trip are you planning? Is it a short domestic vacation or an extended international adventure? What activities do you intend to participate in during your trip? Engaging in adventurous sports may require additional coverage. Do you have any pre-existing medical conditions? Ensuring your insurance policy covers these conditions is crucial.
Types of Travel Insurance Coverage
Now that you've evaluated your needs, let's explore the various types of travel insurance coverage available:
1. Trip Cancellation/Interruption Insurance
This coverage reimburses you for non-refundable trip expenses if you must cancel or cut short your trip due to covered reasons like illness, severe weather, or unexpected work obligations.
2. Medical Insurance
Medical insurance covers medical emergencies and expenses incurred during your trip. It includes hospitalization costs, doctor's fees, and sometimes even emergency medical evacuation if needed.
3. Baggage and Personal Belongings Insurance
This coverage protects you against loss, theft, or damage to your baggage and personal belongings during your journey.
4. Emergency Evacuation Insurance
Emergency evacuation insurance covers the costs associated with transporting you to the nearest medical facility capable of treating your condition in case of a severe medical emergency.
5. Travel Delay Insurance
If your flight or transportation is delayed for a significant amount of time, this coverage will reimburse you for additional expenses such as accommodation and meals.
6. Accidental Death and Dismemberment Insurance
In the unfortunate event of accidental death or permanent dismemberment during your trip, this coverage provides a financial benefit to your beneficiaries.
Researching and Comparing Insurance Providers
With a clear understanding of your travel insurance needs and the types of coverage available, the next step is to research and compare insurance providers. Look for reputable insurance companies with a strong track record in the travel insurance industry. Read customer reviews to gain insights into their reliability and customer service.
When comparing policies, pay attention to the coverage limits and exclusions. Some policies might have lower coverage limits, while others may exclude specific activities or pre-existing conditions. Consider the deductible—the amount you'll need to pay out of pocket before the insurance coverage kicks in. 
To make this easy and limit the guesswork, I've included an entire section on the Top 6 Travel Insurance Providers below.
Seek Customized Coverage
It's essential to remember that one size doesn't fit all when it comes to travel insurance. Seek out providers that allow customization of your coverage to match your unique travel needs. If you're planning an adventure-filled vacation, make sure activities like hiking, scuba diving, or skiing are covered.
 Reading the Fine Print
Before finalizing your travel insurance policy, read the fine print carefully. Be aware of any restrictions, limitations, or exclusions that might apply. For instance, some policies may exclude coverage for extreme sports or adventurous activities. Understanding the fine print will prevent unpleasant surprises when you need to file a claim.
Consider Annual Policies
If you're a frequent traveler, consider opting for an annual travel insurance policy. These policies cover multiple trips throughout the year, often more cost-effective than purchasing separate insurance for each trip.
Getting Quotes and Making a Decision
Now that you've narrowed down your choices, request quotes from the shortlisted insurance providers. Compare the premiums and coverage offered to make an informed decision.
Purchase Insurance Early
Don't wait until the last minute to buy travel insurance. Purchase your insurance as soon as you book your trip to ensure coverage for trip cancellations and other unforeseen events that might arise before your departure.
Reviewing and Renewing Your Policy
Before embarking on your journey, review your policy once more to ensure all the necessary coverage is in place. Familiarize yourself with the claims process and the contact information of your insurance provider.
What Travel Insurance Does Not Cover?
Now that you know what travel insurance "should cover," here are a few things that travel insurance does not typically cover. Make sure you read the fine print and check with the insurance company before purchasing if you plan on getting a little crazy on your trip.
Generally, those accidents you incur while participating in extreme adventure activities (think skydiving, bungee jumping, hang-gliding, paragliding) unless you choose a company that offers Extreme Activities Travel Insurance or Adventure Travel plans.

Pre-existing conditions or general check-ups

Alcohol- and/or other drug-related incidents

Carelessness or negligence (such as if your bag gets stolen after you left it unattended)

Stolen cash

Civil unrest issues create unsafe conditions, but your government hasn't called for an evacuation (unless you choose a higher coverage from a company like MedJet)

Changing or canceling your trip last-minute on your own accord (not sickness or accident-related)
Top Travel Insurance Pick
I found that Safety Wing offers one of the best plans for long-term travel insurance.  If you are a bit of a digital nomad like me, it's handy to be able to have a travel insurance plan that covers me in a majority of places/situations that will arise while traveling abroad.  It offers a budget travel plan that covers the big-ticket items that may happen, has a \$250 USD deductible, and offers a low monthly fee, and you can renew it while you are abroad if you need to.
Here's a quick overview of Safety Wing:
Very affordable plans (with a deductible)

Can purchase and renew insurance while abroad

$250,000 USD in emergency medical coverage

Excellent customer service

Claims can be filed online

After being abroad for 90 days, you keep your medical coverage for 30 days in your home country: 15 days for US residents.

Best for digital nomads and those on a budget
Their standard coverage costs just $45.08 USD for 4 weeks of travel outside the United States for travelers between 10-39, with a $250 USD deductible), or $73.92 for ages 40-49. That's one of the lowest prices out there for reliable travel insurance.  Please check with the calculator for your age group/specific travel dates or required deductibles.
2. World Nomads
As one of the top-rated travel insurance companies out there, World Nomads is perfect for adventurous travelers. Their travel insurance plans offer coverage for everything from stolen goods to medical emergencies. And if you decide to take part in some adrenaline-pumping activities (like bungee jumping or skydiving), World Nomads has you covered for that, too. The cost? Around $100-200 for a one-week trip. But hey, if you know you're going to be doing something wild and crazy, having a little extra piece of mind is worth it, don't you think?  
3. Travelex Insurance Services
Travelex is ideal for solo female travelers who are concerned about losing personal belongings while traveling. Their plans include coverage for lost or stolen baggage, as well as trip cancellation and emergency medical care. Plus, they offer 24/7 assistance to help you out in case of an emergency. The cost? Around $100-200 for a one-week trip.
4. AIG Travel Insurance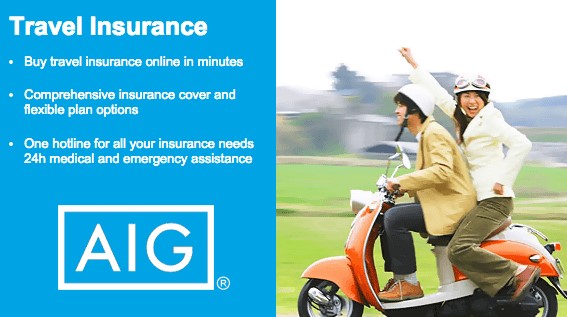 AIG Travel Insurance is perfect for those needing extra coverage beyond the standard emergency medical care and trip cancellation. Their plans offer coverage for things like political evacuation, natural disaster coverage, and even rental car collision coverage. The cost? Around $100-300 for a one-week trip.
5. MedJet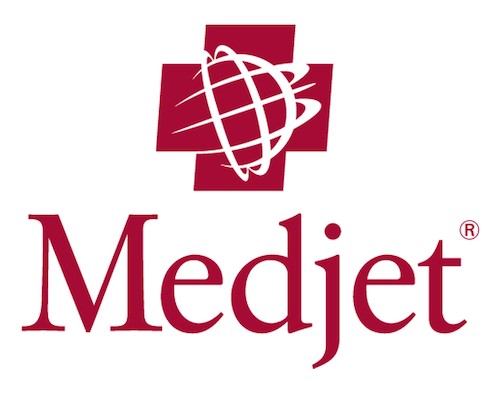 MedJet is perfect for solo travelers, couples, or older individuals looking for a personalized option. Their plans offer coverage for trip cancellation, emergency medical care, and other travel-related risks. Plus, their customer service is excellent – they offer 24/7 assistance and have a reputation for being easy to work with. The cost? Short-Term memberships start at around $147 and annual memberships start at $474.  
 6. Your Credit Card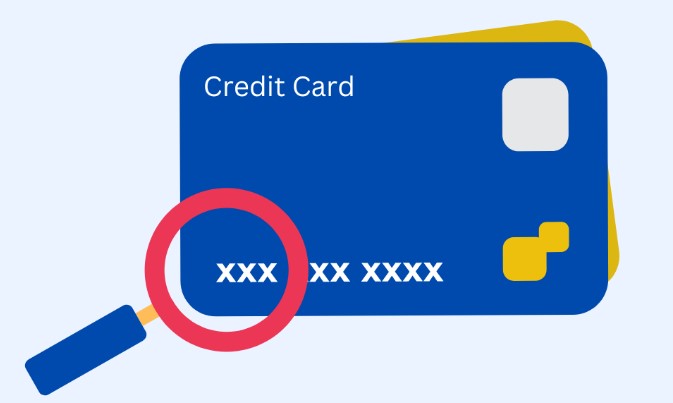 Perfect for all travelers with a credit card that offers travel insurance.  Make sure you check all of your credit cards to find the best offer and book your trip with that credit card.  Many cards offer Travel Insurance if you book through them; Some are automatically applied, and some require additional purchases.  Make sure you read the fine print, book a round-trip ticket, and understand what is covered and that you meet all requirements before assuming your trip is covered.  Prices vary per trip.
Conclusion:
To sum it up, recognizing the Importance of travel insurance involves thorough consideration of your unique needs and comprehensive research into various policies and providers. By understanding the importance of travel insurance and choosing the right coverage for your trip, you can travel with confidence and peace of mind. Travel insurance is an investment that travelers can't afford to skimp on. While the cost may seem high, it's nothing compared to the potential cost of an emergency medical situation or lost luggage. As for which plan to choose, it all depends on your individual needs and budget. Take a close look at each of these top 7 options and choose the plan that's right for you. Happy travels, and always remember to Travel Till You Drop! (just make sure you have insurance when you do)
Book Your Trip : Check Out My Resources for Your Travel Needs
Use Skyscanner to find a cheap flight. This is my very first stop when I'm looking for my next trip. It's a fast, easy-to-use search engine that is perfect for finding an affordable flight, a perfect hotel, and the right rental car for you in locations around the globe.
Book Your Accommodation
If you are looking for a super budget friendly location and are open to a hostel stay, make sure you book your hostel with Hostelworld. It offers the broadest range of quality hostels around the world.
If you'd prefer a hotel or a guesthouse for stays less than 28 days, drop on over to Booking.com It's perfect for providing excellent options, a ton of user reviews, and prices to fit every budget.
For stays over 28 days, AirBnB still remains my #1 choice. User reviews and monthly pricing allow for some incredible deals all around the world.
Don't Forget Travel Insurance
Travel insurance is but a small up-front investment that you won't want to leave home without. After just one experience of having to delay or cancel your trip or having your luggage stolen, you'll wish you would have made that investment. I've hated my life a few times when the moment arose, and I decided to skip out. Let's just say, I've changed my ways and recommend each of the following companies to protect your ass-ets.
My favorite companies are:
Want to Travel for Free?
Travel credit cards allow you to earn points that can be redeemed for free flights and accommodation — all without any extra spending. Check out my guide to getting free flights to get started.
Ready to Book Your Trip?
Check out my Resource Page for the best companies to help you book your travel at reduced rates! This list will help you get to where you're going. I know-I use them ALL the time!