As a traveler, you might be looking for the best option for the Best Travel hacking credit cards. Now that you understand the basics from reading through my Free Travel Guide, you are probably wondering which cards are the ones that are the best for travelers.  Well,
I've taken the time to come up with a list of the best Travel hacking Credit Cards and the best sign-up bonuses, value, and ones that I've used or still use to date.  This list is valid for 2023 thus far, I'll update it over time.
If I had to start acquiring cards all over again, I'd start with the Chase cards first.  There's a 5/24 rule where you can't acquire more than 5 cards (both personal and business) in a 24-month period.  If you have, Chase is going to reject your application.  Also, you can only acquire so many Chase cards in general in any given timeframe, so if you're going to use the strategies, start with Chase cards.  
Chase has a number of rules that they are pretty strict on, so when you apply for credit, you need to know your odds of acquiring the card before you apply.  If you have fair or poor credit and you try to apply, most likely, you will be denied, and this will only hurt your credit further. So, make sure you research a bit further if you are going to begin to apply with Chase.  
Within this list, I will identify the current offer the bank is presenting, the annual fee associated, as well as the value that the card provides if you utilize all of their perks rather than paying for them outright.
VERY IMPORTANT NOTE:
The one thing you will note that I do not mention herein is the interest rates for these cards. I do not mention them as travel cards are generally not the place where you are focused on paying a low amount of interest, in fact, I am hoping you pay NO interest.  With travel cards, the interest rates are VERY high (22%+), and that is just something I will not pay.  So, you need to ensure you pay all of these cards off every month.  
The goal is not to get into debt but rather use these cards as a tool to pay your normal expenses and then pay off each and every month. If you think you may run into a problem with this strategy, you have 1 of 2 options as I see it.  1) You do not need to get another card, or 2) ensure you have a 0% balance transfer credit card waiting in the wings to move the balance to.  If you don't, you are going to end up paying so much more in interest than what your free sign-up bonuses were ever worth!!!!
This may appeal to your interests: The Best Girls Trip Destinations in the US: Fun and Relaxing Vacation Ideas
Now that we know you are responsible and have at least a good credit score, the following are my recommendations:
My Top 3 Best Travel Hacking Credit Cards
Travel Credit Card Pick #1
: 
My very first pick for the year would be the Chase Ink Business Preferred card.
You can qualify for this card whether you have a DoorDashing form of business or are an Online Freelancer.  As long as you meet the requirements, a business card could definitely be the way to go.  The points for this card rank way up there, and it doesn't hit your credit as a personal card would. Additionally, you can utilize the points in the same manner, whether on the Chase Ultimate Rewards site or by transferring to their partners.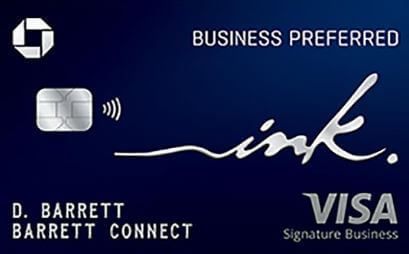 Type of Card: Business
Current Offer: 100,000 points
Annual Fee: $95

Value: $1,250

Minimum Spend: $15,000 in 3 months
Travel Credit Card Pick #2
:
My second pick for the year would be the Capital One Venture Card
Type of Card: Personal

Current Offer: 75,000 points

Annual Fee: $95

Value: $1,388

Minimum spend: $4,000 in 3 months
2 Venture miles per $1

 on every purchase,

Two complimentary visits per year to Capital One Lounges or to 100+ Plaza Premium Lounges through their Partner Lounge Network
Type of Card: Personal 
Current Offer: 60,000 points
Annual Fee: $95

Value: $1,200

Minimum Spend: $4,000 in 3 months
Best Airline Specific Card:
The best airline-specific card:
This one is going to be based on your very own preferences.  Right now, Southwest Airlines has one of has one of the highest rewards at 80,000 points and Alaskan Airlines at 70,000 points, while American Airlines Citi-Advantage card comes in at 50,000 points, United Explorer at 50,000 points, and Delta at 40,000 points.
 These point values will fluctuate fairly often and occasionally you may find that when you are flying and receive the inflight speech, they may be offering more points in the air than they do on the ground.  So, depending on where you are flying from and to, and which airlines you most frequently travel with, will determine which card you are willing to apply for. 
Also, please note that with airline-specific cards, you may find the best value in how often you can get upgrades when you make purchases with this card, or if you receive a free piece of luggage every time you fly or a number of any other perks that come with that particular airline's card. So, take time to investigate which one comes first and go from there.  
For myself, I travel with American Airlines quite often, and the Citi-Advantage Platinum Select World Elite Mastercard has excellent bonus points affiliated with it.  It offers 2 AAdvantage® miles for every $1 spent at gas stations and restaurants and an American Airlines purchase.  The impact here is that with 2 miles for every $1 spent, I work closer to moving up in priority levels. 
The higher you are on the priority lists, the more often you can receive upgrades at a minimum cost.  I don't know about you, but I get tired of flying in the back of the plane all of the time.  Bring me my free drink, please ;-).  While they currently are only offering 50,000 points, there are a number of American Airlines cards out there that you can combine to receive the upgraded loyalty status. So, go back to identifying your goals and then determine your best strategy ahead.  
One of the best resources I use all of the time to help me determine my strategy is a blog called The Points Guy.  His blog is up to date and really helps with balancing one card over the other. 
Best Hotel Pick:
The hotel card I haven't discussed much by way of hotels to date, but I'll provide another guide with a focus on hotels at a later date. My favorite card for this, though, is the Marriott card. I was burned by Hilton back in the day, and while they have a good card via points, it's not an organization I can get behind.  
The Marriott Bonvoy American Express Business Card for 75,000 points, and an annual fee of $125, this card offers you a variety of bonuses within the Marriott brand. The total number of points could get you 3-4 free nights at one of their establishments and can help you move towards the elite status you desire.  
The next card on my own personal list is the IHC Rewards Club Premier Credit Card.  Offering 175,000 whopping points (around a 4-5 night stay) at InterContinental Hotels after spending $3k in 3 months and a Platinum Elite status as long as your card it open, with only an $99 annual fee a year isn't bad at all. This is a Co-branded card with Chase, so make sure you have your Chase rules reviewed to ensure you aren't past their thresholds.   
 So, no matter where you go or what you do, always remember to Travel Till You Drop!
If you are looking for more information on how to use this strategy, please check out my Free Travel Guide!
Book Your Trip : Check Out My Resources for Your Travel Needs
Use Skyscanner to find a cheap flight.  This is my very first stop when I'm looking for my next trip. It's a fast, easy-to-use search engine that is perfect for finding an affordable flight, a perfect hotel, and the right rental car for you in locations around the globe.
Book Your Accommodation
If you are looking for a super budget friendly location and are open to a hostel stay, make sure you book your hostel with Hostelworld. It offers the broadest range of quality hostels around the world. 
If you'd prefer a hotel or a guesthouse for stays less than 28 days, drop on over to Booking.com It's perfect for providing excellent options, a ton of user reviews, and prices to fit every budget.
For stays over 28 days, AirBnB still remains my #1 choice. User reviews and monthly pricing allow for some incredible deals all around the world.
Don't Forget Travel Insurance
Travel insurance is but a small up-front investment that you won't want to leave home without. After just one experience of having to delay or cancel your trip or having your luggage stolen, you'll wish you would have made that investment.  I've hated my life a few times when the moment arose, and I decided to skip out.  Let's just say, I've changed my ways and recommend each of the following companies to protect your ass-ets.
My favorite companies are:         
Want to Travel for Free?
Travel credit cards allow you to earn points that can be redeemed for free flights and accommodation — all without any extra spending. Check out my guide to getting free flights to get started.
Ready to Book Your Trip?
Check out my Resource Page for the best companies to help you book your travel at reduced rates!  This list will help you get to where you're going.  I know-I use them ALL the time!