Sicily to Tuscany?
Planning for a trip or vacation to Italy and stuck between choosing Sicily or Tuscany as your destination? Honestly, I wouldn't blame you, but worry no more because this article will help you figure that out. Both regions have exquisite scenery and sights that millions of tourists from all over the world visit during the holidays and for vacations every year. 
Sicily is one of the biggest islands in the Mediterranean region, and it is popular for its stunningly diverse landscape, breathtaking sea sceneries, archeological artifacts and remains, enriched history, and of course, delicious cuisine.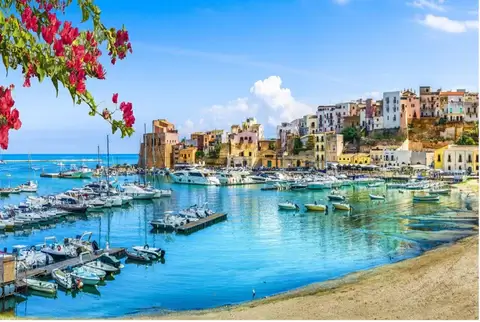 Tuscany is equally one of the most preferred regions in Italy, and it contains a wide range of cool stuff, which includes romantic cities, cypress grooves that are photogenic, small hilltop towns, renaissance arts, and modern world-class wineries. It is not easy to exhaust all the wonders and sites in these two regions, like most sites in Italy, they are packed with modern, natural, historical, and cultural delights. While in Tuscany, make sure you check these out: 
The hilltops villages and rustic towns in the region.
You also want to tick Val d'Orcira off your bucket list. This is a beautiful region with impeccable landscapes that have spread far and wide and have been reproduced in both Hollywood films and Renaissance paintings.
Things To Compare About Sicily or Tuscany
Natural Beauty
Tuscany's clay hills, valleys with dotted vineyards, rolling green escarpments, and the Apennine Mountains are beautiful sceneries and, even more, exquisite sites for hikers, bikers, and road trippers, when exploring these beautiful natural wonders don't miss out on your chance to experience a soak in the natural thermal hot springs that are located within the landscapes. 
Though some people do not think of beach vacations in Tuscany, the region has a glorious stretch of coastline with plenty of beach resorts for accommodation. The Tuscan islands are located in the Tyrrhenian Sea, which is popular for its sparkling beaches and stunning towns.
This does not mean that Sicily has a deficiency of islands and a beach vibe for your vacation. The region has a series of scattered Aeolian Islands with an expanse of 1500km coastline. Isn't that just wow? The region is a popular beach holiday site. The Island in the region also attracts hikers as it is home to Mount Etna which is an active volcano and is characterized by fertile slopes and a nice view when peering through its crater.
Top 5 Traditional Dishes in Spain | Every Traveler Must Know
Sicily also has highlights and delights that you would enjoy. This is a region with rich historical background piloted by the various civilizations that have ruled and lived there. Evidence of these reigns can be seen in the architecture, archeological sites, and ruins that are found in the area. There is so much to see and experience in this region but here are things that you should not miss:
Food
Italian dishes vary widely from one region to another. Tuscany is agriculturally fertile and is popular for its hearty stews, sweet red meat dishes, and simple rustic foods. While in Tuscany, make sure you try:
Crostini Toscani, chicken liver pate spread on thin toasted bread.
Pecorino sheep's cheese.
Local porcini mushrooms with pappardelle and truffles
Rich ragu sauce that comes as an accompaniment for potato-stuffed tortellini.
Bistecca Al Florentine. Flame-grilled T-bone stake.
The area is also an important wine region, and 52 DOC and DOCG wines have their roots here. Chianti is one place in the region you would want to visit and enjoy peaceful views alongside glorious wine.
Sicily's menus contain more Mediterranean flavors plus a touch of cuisines and dishes from Africa, Greece, and France.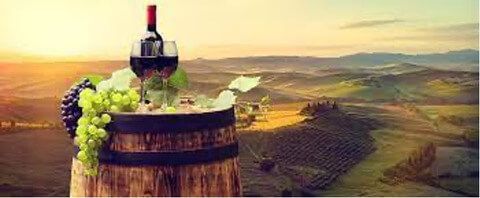 Although it might be slightly overshadowed by Tuscany when it comes to wine, Sicily also has a variety of excellent wines that call the place home. Take a drive to the Etna region and experience the beautiful volcanic landscapes that have led to excellent wine cultivation. Some iconic and delicious meals in Sicily include:
Sweet brioche and frozen lemon granita for breakfast. This meal leaves you refreshed and ready to explore.
Fresh seafood.
Caponata, a sweet and sour dish consisting of pine nuts, aubergine, and raisins.
Pasta Alla Norma, a Catania traditional dish, with pasta, aubergine, and tomato.
Fried rice balls stuffed with various fillings all over the region. It is worth a try.
Nightlife
When it comes to nightlife, both Sicily or Tuscany have a lot to offer. In Sicily, you'll find bars, pubs, and nightclubs that stay open late. And if you're looking for something a little more low-key, there are plenty of wine bars where you can sip on some of the best regional wines.
In Tuscany, the nightlife is a little more sophisticated. You'll find wine bars and cocktail lounges that cater to a more discerning crowd. But if you're looking for something more vibrant, there are plenty of clubs and pubs that will keep you dancing all night long.
Accommodation, Costs, and Transport.
In terms of accommodation and budget Sicily is averagely cheaper as compared to Tuscany. The average cost for a couple on a week's holiday in Tuscany is $1911 while that of Sicily is $1283. The transportation in the area is quite developed and competent so in both areas moving around wouldn't be an issue.
While in Tuscany, I do recommend that you rent a car to explore the rural areas of the region since it is in these locations where most of the highlights are, but buses are also an inexpensive mode of transportation. Alternatively, you can opt for an organized tour.
The cities in Tuscany have high-speed trains that are well-connected while the smaller towns are also well-connected using local buses. Sicily is also well-connected as far as its train network is concerned; however, you might have an erratic experience with local buses while exploring the local towns, thus it is highly recommended that you choose an organized tour.
Generally, transport links to these two regions are top-notch and service owing to the fact they are among the most preferred destinations for tourists around the world. Using your preferred airline or international airports, you can fly into either of the regions or arrive via ferry or train from other Italian regions.
Why Choose Sicily
#1 Sicily boasts a diverse and rich history influenced by various civilizations, including the Greeks, Romans, Arabs, and Normans. The island is home to ancient ruins, historic sites, and a unique blend of cultural influences.
#2 Sicily is renowned for its stunning beaches. If you're a beach lover, you can relax on the beautiful shores of places like San Vito Lo Capo, Mondello, or Taormina.
#3 Sicilian cuisine is distinct and delicious. From arancini (rice balls) to cannoli, you'll have the opportunity to savor unique flavors influenced by the island's history and geography.
#4 Explore the dramatic landscapes shaped by Mount Etna, one of the most active volcanoes in the world. The volcanic soil contributes to fertile lands, making Sicily a great destination for wine lovers.
#5 Sicily hosts vibrant and lively festivals throughout the year, celebrating traditions, music, and local culture. The festivals provide an authentic and immersive experience.
Why Choose Tuscany
#1 Tuscany is renowned for its picturesque landscapes, including rolling hills, vineyards, and charming medieval villages. The countryside is dotted with iconic cypress trees and vineyards, offering a serene and romantic atmosphere.
#2 Tuscany is a paradise for wine enthusiasts. The region is famous for its Chianti and Brunello wines. Pair your wine with authentic Tuscan cuisine, featuring dishes like ribollita and bistecca alla fiorentina.
#3 Tuscany is home to some of Italy's most famous art and architecture, including Florence's Renaissance masterpieces. Visit museums, churches, and historical sites to immerse yourself in the artistic legacy of the region.
#4 Explore medieval cities like Siena, Florence, and San Gimignano, each with its own unique charm and cultural heritage. Tuscany's cities are a treasure trove of art, history, and architectural wonders.
#5 Tuscany offers a relaxed and laid-back atmosphere, perfect for those looking to unwind and enjoy the slow pace of life. The region's countryside provides a peaceful retreat from the hustle and bustle of city life.
Unique Attractions For Sicily and Tuscany
Sicily Unique Attractions:
Syracuse: The historic city of Syracuse is a treasure trove of ancient ruins, including the Roman Amphitheatre, the Ear of Dionysius (a unique cave with remarkable acoustics), and the picturesque Ortygia Island.
Cefalù: This charming coastal town offers beautiful beaches, a historic old town, and the stunning Cefalù Cathedral, known for its intricate mosaics.
Tuscany Unique Attractions:
Pienza: A small town in the Val d'Orcia, Pienza is renowned for its well-preserved Renaissance architecture. It's also the birthplace of Pope Pius II and home to the beautiful Palazzo Piccolomini.
San Gimignano: Known as the "Medieval Manhattan" for its medieval towers, this town offers a unique atmosphere. Climb one of the towers for panoramic views of the surrounding countryside.
Monteriggioni: This tiny walled village is often overlooked by tourists. Its well-preserved walls and medieval charm make it a hidden gem for history enthusiasts.
Maremma: This coastal area in southern Tuscany is rich in natural beauty, including pristine beaches, nature reserves, and the stunning Tarot Garden, a sculpture garden created by the artist Niki de Saint Phalle.
Pitigliano: Carved into the tufa rock, this town is known as "Little Jerusalem" due to its historical Jewish community. Explore the labyrinthine streets and visit the Etruscan caves nearby.
PARTING SHOT
Well based on the contrast and similarities that have been highlighted in this article, I believe that you are now in a position to choose which of the two regions you would prefer. But if your budget is not as limited and you have time, you can Travel Till You Drop by visiting both locations.
Definitely make sure you stop by Travel Till You Drop Shop to find all those goodies for your trip to Italy!