TOP 11 Girls Trip Destinations in the US
Ladies, it's time to pack your bags and head on out for a weekend break! Whether you're searching for a calm weekend in the countryside or a busy city vacation, these spots will have you itching to get started. in this post, we'll give you the best girls trip destinations in the US list.
1. LAS VEGAS
Girls Trip Destinations in the US: The exciting casinos, breathtaking scenery, and world-famous nightlife that can be found in Las Vegas have made the city famous. One thing I didn't previously know was that in most of the casinos on the strip/downtown that have a casino in it, you must be over the age of 21 to book a room. If you're under 21, definitely check here for hotels that allow persons under 21 to book.  
If you're over 21, well then, it's game on!  You pick it, and you name it, it can be found in Vegas… what goes to Vegas stays in Vegas (sure it does..lol).  Las Vegas is a fantastic destination for a trip to the ladies, regardless of whether or not you are a fan of casinos. Fuel up with some ridiculously yummy food at Gordon Ramsey's Hell's Kitchen.  OMG, the burger and fries were to die for!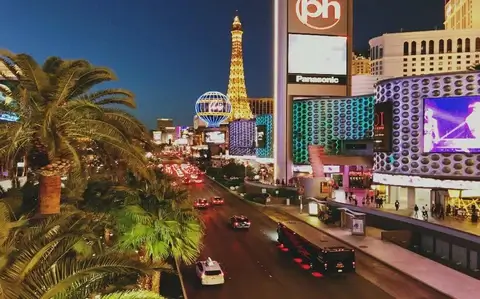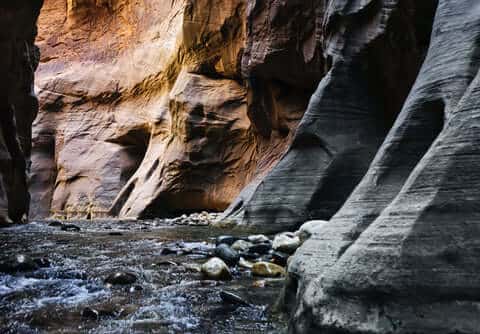 2. NASHVILLE, TENNESSE; Girls' trip destinations: THE BEST PLACE TO TRAVEL 
Girls Trip Destinations in the US: It's Nashville, Baby!  This spot definitely has a special place in my heart!  I've been around the world, but there's still nothing like it.  Bring me a honky tonk any ole day, sexy country boys, and good times all around!   It took 2 birthdays to make it to the Nashville Tractor.  The 1st one, my girls and I may have been a little snockered, and that damn tractor was super fast, and we couldn't catch it.
So, in the 2nd year, we were on a mission to find that damn tractor, and oh, we did!  It's supposed to provide a cultural experience and sightseeing along the route. Let's just say that I remember our tour guide, who was a very good dancer, and for some reason, I keep picturing him shirtless (I don't think he was, but I keep picturing it. lol) and my girl flashing her way through downtown.  
It was so much fun we bought the tickets for round two. After exiting the tractor and making our way to as many honky tonks as we could, including Big & Rich's bar, Redneck Rivera, and a little of Kid Rock's Rock & Roll Steakhouse, the day turned into the night rather quickly.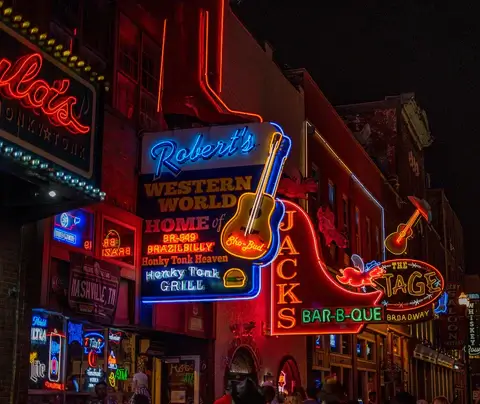 3. NEW ORLEANS, LOUISIANA
The city of New Orleans is well-known for its mouthwatering cuisine, extensive history, and lively culture. It's mainly known for the crazy chaos that makes up Bourbon Street. There are plenty of bars and all-out fun to keep your group entertained and hurricanes to go around!  
Whether it is a Haunted Pub Crawl,  a VooDoo Cemetery Tour, a bunch Jazz Tour, or a good old-fashioned airboat ride with all the gators you desire to get your heart pumping, there is bound to be something available in New Orleans that will pique your interest! Therefore, regardless of whether you're seeking an escape from the stresses of everyday life or an action-packed.  
New Orleans is still one of my favorite spots in the world.  The feel of it is like none other.  You step foot outside of your door, and the air just changes.  The Creole food, the music, jazz and otherwise, and the feel of the heavy air provide memories you won't forget. New Orleans is also a fantastic city to choose as the next girls trip destination in the US!  So grab some beads and head on over!  
4. HAWAII; SAFEST PLACES FOR SOLO FEMALE TRAVELERS
The beautiful scenery, pleasant climate, and welcoming people of Hawaii have earned it a worldwide reputation. The weather is always perfect- whether it's sunny and warm or cool and rainy. It is also one of the destinations in the world where you can have a taste of home with an exotic flair.  Hit up a catamaran snorkeling trip in Kauai, Take in a luau on Oahu, or a personal submarine scooter tour to spend the afternoon with the manta rays.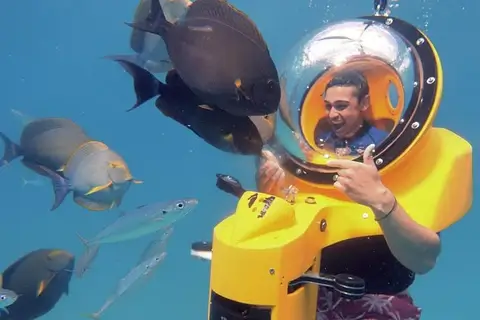 Hawaii is a fantastic destination for ladies' trips if you want the exotic, but a much shorter flight!   it's a good idea to consider going there whether you want to take it easy or get your blood pumping.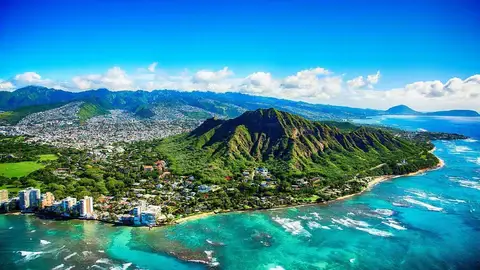 5. CANCUN
Cancun is renowned all over the world for its stunning beaches, vibrant nightlife, and intriguing casinos. If you are a woman who loves nightlife, Cancun is your place to go. It is also one of the destinations in the world where tourists can travel for the least amount of money. The flights are generally inexpensive, and you can find all-inclusive deals for a fraction of what you would pay on a US coastline.  
Cancun is a fantastic spot to go on a vacation with ladies for an exciting experience.   If you want to enjoy a bit of history with your tequila, make sure to check out this tour of the sites.  If you'd prefer to take in a Cirque-du-Soleil show or Cancun's most famous nightclub Coco Bongo, it's there for the taking. This is one of the best girls trip destinations in the US.
6. SEATTLE ; DESTINATIONS FOR GIRL'S TRIPS
The city of Seattle is well-known for its stunning natural landscape, exciting nightlife, and excellent dining options. This city has a little bit of everything for everyone, from nightclubs and pubs to happy hours and venues with live music. People of all ages are likely to admire the city's varied architectural styles and street art for its uniqueness.
There is something for everyone to enjoy in Seattle, from contemporary corporate campuses to ancient districts brimming with personality. Additionally, it is one of the cities in the United States that has the lowest overall cost of living. Seattle can be a heck of a good time! You have to take in a tour of Pike's Place. Where the fish are thrown, and the food is fresh!
Take your chances and see if you can catch your own. Head up to the top of the Space Needle and grab a bite to eat as the food is amazing in this rotating tower! Then, when you are ready to go out of town… head 30 minutes from the city to find the Salish Spa that will pamper your every desire!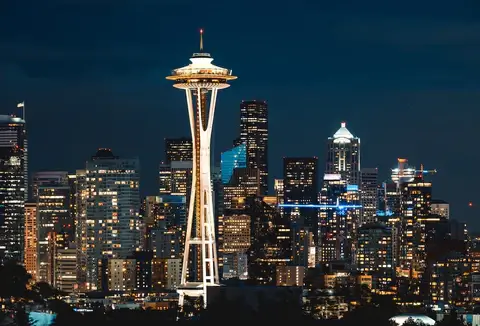 7. MAUI
Maui is well-known for its breathtaking beaches, verdant woods, and serene natural environment perfect for ladies of all ages. It is also one of the destinations in the world where tourists can travel for the least amount of money. Whether you're looking for some shopping, golfing, hiking, or whale watching, Maui has something for everyone.
In fact, if you're looking to relax and rejuvenate, there's really nothing like a trip to the beautiful islands of Maui. Zip line through the mountains, Learn how to Surf, and find a waterfall while you're there! With options like these, you'll never want to go home!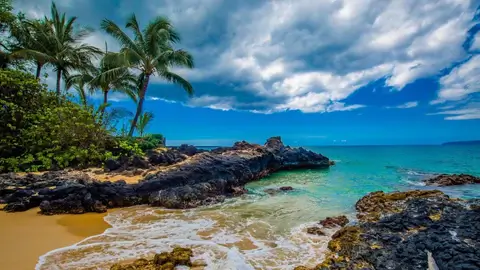 8. SAN DIEGO
The city of San Diego is well-known for its beautiful weather, its mesmerizing beaches, and its exciting nightlife. It is also one of the best girl trip destinations in the us where ladies can travel for the least amount of money. Diego is a great place to visit for all ages, and there are plenty of attractions and activities to enjoy no matter what age group you belong to. 
Watch the whales dance from a boat tour, Take a food tasting tour around the city's well-known brothels and "interesting" past, or venture down to Tijuana on a walking tour… why the heck not.. what's the worst that could happen 😉 
9. PALM SPRINGS; HIKING ALONE AS A WOMAN
Palm Springs is famous for its sunny and warm climate, its breathtaking landscape, and its opulent resorts. If you're a woman looking for a great getaway, then Palm Springs is definitely the perfect choice! Not only is it located in one of the most beautiful parts of the country, but there are also plenty of activities and attractions available for everyone. 
This one has been on my bucket list for a while.   Getting out to see all of the stars come out at night, and finding a few UFOs with it, is definitely calling my name. Take the ladies out for a rock climbing experience, and book a reservation at the Talavera Palm Springs for an amazing stay!
10. ORLANDO
Theme parks, beaches, and shopping are among Orlando's most famous attractions. Additionally, it is one of the cities in the United States that has the lowest overall cost of living. If you're a lady of any age, there's no excuse not to enjoy all of Orlando. It doesn't matter if you want to take it easy or get your heart racing on your getaway with the girls and let the big kid inside you out, Orlando is a fantastic city to choose as your destination. 
From theme parks like Universal Orlando Resort and Walt Disney World Resort to world-renowned shopping destinations like The Outlet Collection at Florida Mall and the Mall at Millenia, Orlando has something for everyone.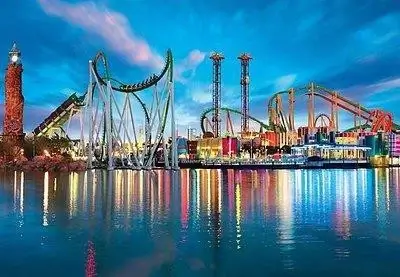 11. MIAMI BEACH
The fantastic weather, lively nightlife, and breathtaking beaches of Miami Beach have earned it a worldwide reputation. Visitors of all ages can enjoy the attractions and activities here. It may have a reputation for being one of the most expensive cities in the United States, but it always provides for a good time. If you're looking for a little people-watching and a good tan on South Beach, or a little Salsa dancing in Havana, Miami is the place to be!
The beaches are stunning, the views are incredible, and the fun is just getting started. Check out E11Even Miami, but be ready to dress the part. Pop on over for a speedboat tour of the area and you will not be disappointed, and once you have ingested enough libations, head on over to South Beach to Taquiza for some amazing tacos.. Yes, I said it,. tacos baby!
12. Austin, Texas: Live Music and Foodie Paradise
Austin is not just a city; it's a sensory experience. The live music capital of the world, Austin's soul is deeply entwined with rhythm and beats. Here's why it's an ideal girls' trip destination:
Immerse yourselves in the diverse music scene that Austin proudly boasts. From legendary venues like the Continental Club to the iconic Austin City Limits, catch live performances spanning genres like indie, blues, and country.
Plan your trip around one of Austin's renowned music festivals like South by Southwest (SXSW) or Austin City Limits Music Festival. Join the crowds, discover new artists, and dance the night away in a festival atmosphere.
Austin's food truck culture is a culinary adventure waiting to be explored. Take a foodie tour to taste mouthwatering tacos, gourmet donuts, and unique fusion dishes. The vibrant scene ensures there's always something delicious around the corner.
When the sun sets, Austin comes alive with an eclectic nightlife. Explore the Red River Cultural District for trendy bars, rooftop lounges, and quirky cocktail joints. Don't miss the chance to two-step at a honky-tonk for a true Texan experience.
13. Asheville, North Carolina: Mountain Retreat
Asheville, nestled in the picturesque Blue Ridge Mountains, offers a perfect blend of outdoor adventures, artsy vibes, and Southern charm.
Embrace the natural beauty of the Blue Ridge Mountains with a range of outdoor activities. Hike along the Appalachian Trail or explore the scenic trails of Pisgah National Forest. For a unique experience, embark on a hot air balloon ride for breathtaking views.
Explore the opulent Biltmore Estate, America's largest privately-owned home. Wander through the grand mansion, stroll the manicured gardens, and enjoy wine tastings at the Biltmore Winery.
Immerse yourselves in Asheville's vibrant arts scene at the River Arts District. Discover studios and galleries showcasing local artists' work, from paintings to sculptures and crafts. Take a workshop to create your own masterpiece.
Asheville is a haven for craft beer enthusiasts. Embark on a brewery tour to taste the rich variety of local brews. The city's craft beer scene is known for its creativity and innovation.
14. Portland, Oregon: Hipster Haven
Venture into the heart of the Pacific Northwest and discover the unique charm of Portland, a city that proudly wears its hipster badge.
Begin your day at one of Portland's many hip coffee shops. Embrace the city's coffee culture with a visit to artisanal roasters like Stumptown Coffee Roasters or cozy neighborhood cafes that boast a variety of pour-over and cold brew options.
Portland is a paradise for foodies, with a thriving food cart scene and a plethora of farm-to-table restaurants. Embark on a culinary adventure through the city's diverse neighborhoods, indulging in everything from gourmet donuts to vegan delicacies.
Immerse yourselves in Portland's craft beverage scene. Take a brewery tour through the city's many microbreweries, savor unique flavors at craft distilleries, and explore trendy bars with an impressive selection of local beers and spirits.
Unleash your inner fashionista at the vintage boutiques and thrift stores that line the streets of neighborhoods like Hawthorne and Mississippi Avenue. Discover one-of-a-kind pieces and retro fashion finds to elevate your style.
Visit the Portland Saturday Market, one of the largest continuously operating open-air markets in the U.S. Explore stalls filled with handmade crafts, jewelry, and art. It's the perfect place to find unique souvenirs and support local artisans.
Embrace Portland's commitment to sustainability by exploring the city on two wheels. Rent bikes and cruise along the scenic Willamette River or through the bike-friendly neighborhoods, taking in street art and the city's eco-friendly initiatives.
15. Sedona, Arizona: Spiritual and Scenic
Embark on a journey of self-discovery and awe-inspiring landscapes in the mystical red rock city of Sedona.
Immerse yourselves in the surreal beauty of Sedona's red rock formations. Hike the trails around Bell Rock, Cathedral Rock, and the iconic Devil's Bridge for panoramic views that showcase nature's breathtaking artistry.
Sedona is renowned for its energy vortexes, believed by many to have spiritual and healing properties. Visit Cathedral Rock, Bell Rock, or Airport Mesa to experience these unique energy centers. Meditate, reflect, or simply soak in the rejuvenating vibes.
Marvel at the architectural wonder that is the Chapel of the Holy Cross, nestled between two red rock formations. This spiritual sanctuary offers a serene setting for contemplation and offers stunning views of the surrounding landscape.
Explore the artistic side of Sedona in its numerous galleries and art shops. The vibrant art scene is inspired by the natural beauty of the region, and you can find anything from Native American crafts to contemporary art pieces.
Indulge in the wellness offerings of Sedona with a visit to one of its many spas or wellness centers. Experience holistic treatments, yoga retreats, and meditation sessions surrounded by the tranquil energy of the red rocks.
Discover Sedona's New Age shops, offering crystals, metaphysical books, and spiritual tools. Explore these unique stores to find treasures that resonate with your spiritual journey.
Sedona's spiritual and scenic allure provides the perfect backdrop for a rejuvenating and introspective girls' trip.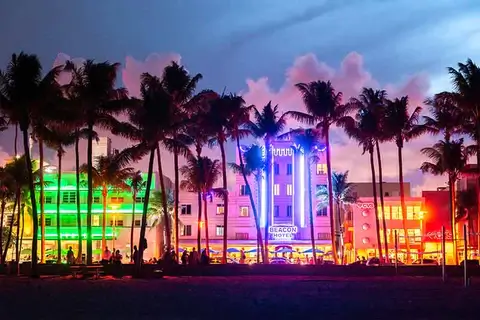 So alright ladies.. if that hasn't given you enough to think about… keep coming back, as there will be more.  A girls' trip never hurts 😉  Always remember that no matter where you're headed to Travel Till You Drop!