Introduction:  Grab Your Squad; It's Adventure Time!
Ladies, listen up! You've been talking about that girls' trip for ages. And if not now, when? (Spoiler alert: The answer is never.) Are you ready to swap those yoga pants for an actual pair of pants? Perhaps even a dress? We get it; being an adult is hard. But guess what? It's time to temporarily say goodbye to board meetings, diapers, and those endless chores to say hello to some much-needed girl time. After all, the best therapy is a girls' trip. 
Let's be honest: we could all use a getaway, preferably one that doesn't involve the usual culprits—work, stress, and did I mention work? So, grab your bags, besties, and that novelty wine opener because it's time for an adventure!
The Golden Rules of Girls' Trips
Before diving back into the stellar getaway list, let's establish some ground rules for the ultimate girls' trip. These are as crucial as packing your passport or hair straightener.
No Judging: Whether someone wants to lounge by the pool with a mimosa at 10 a.m. or do a yoga session before breakfast—let them live their best life.
The Shared Wardrobe Law: What's yours is mine, and what's mine is up for negotiation.
Snack Duty: Always have snacks. Always. Because "hangry" isn't a good look on anyone.
Itinerary? I Hardly Know Her!: Plans are good, but some of the best memories are made when you wander off the beaten path, preferably without a map.
Photo Approval: Every picture taken needs the approval of all parties involved before making it to social media. Please don't make me spell it out for you.
U.S. Hotspots: Home is Where the Party Is
Las Vegas, Nevada – The Classic Never Dies
Oh, Vegas! Where else can you lose your dignity, money, and maybe even a friend or two, all while having the time of your life?  Cheers to the morning after- Oh, it hurt! lol
Nashville, Tennessee – Yeehaw, Ladies!
Please wear your cowboy boots, and let's take on Music City! Trust me, you've only lived once you've tried to line dance to hip-hop.
Best Thing to Do: Immerse yourselves in the live music scene, visit the Grand Ole Opry, take a honky-tonk bar crawl on Lower Broadway, and explore the Country Music Hall of Fame.
Miami, Florida – Sun, Sand, and Shenanigans
Bikinis? Check. Sunscreen? Check. Questionable decisions? Oh, absolutely.
Best Thing to Do: Enjoy the beautiful beaches, vibrant nightlife in South Beach, shop at the designer boutiques in the Design District, and take a day trip to the Everglades.
Napa Valley, California – Wine Not?
Where the wine flows like water, and your life choices seem better with every sip.
Best Thing to Do: Embark on a wine tour, visit world-renowned wineries, savor wine tastings, and dine at Michelin-starred restaurants.
New Orleans, Louisiana – The Big Easy Ain't Just a Nickname
Beignets and besties—it's a combination only trumped by your grandma's meatloaf and her passive-aggressive comments at Thanksgiving.
A Euro Trip Minus the Bros
Paris, France – More than Just Baguettes
Love, laughter, and a whole lot of croissants. Hey, carbs don't count in Europe.
Best Thing to Do: Visit iconic landmarks like the Eiffel Tower and Louvre Museum, stroll along the Seine River, enjoy café culture, and savor pastries in Montmartre.
Amsterdam, Netherlands – Keep it "High-brow."
Bicycles, art museums, and yes, "coffee shops." What happens in Amsterdam stays in your group chat.
Best Thing to Do: Explore the picturesque canals, visit world-class museums like the Van Gogh Museum, take a canal cruise, and experience the nightlife in the Red Light District.
Barcelona, Spain – Tapas, Tantrums, and a Whole Lot of Sangria
By the time you leave, you'll either be fluent in Spanish or have hangovers.
Best Thing to Do: Discover the architectural wonders of Antoni Gaudí, explore the Gothic Quarter, relax on the city's beaches, and indulge in tapas and sangria.
Rome, Italy – When in Rome, Do as the Ladies Do
Eat pasta, make wishes at the Trevi Fountain, and argue over who's the Carrie in this Sex and the City reboot.
Best Thing to Do: Tour ancient ruins like the Colosseum and Roman Forum, make a wish at the Trevi Fountain, and savor Italian gelato and pasta dishes.
Exotic Escapes: For the Instagram Overachievers
Bali, Indonesia – The Instagram Mecca
Were you even there if you didn't take a swing photo in Bali?
Best Thing to Do: Take Instagram-worthy photos at Bali's iconic temples, enjoy the beaches in Uluwatu, visit lush rice terraces, and explore traditional markets.
Marrakech, Morocco – Instagram, but Make It Culture
Nothing says "cultured" like attempting to barter in a Moroccan market, right?
Best Thing to Do: Wander through the vibrant medina, haggle at souks, relax in traditional hammams, and stay in a luxurious riad.
Tokyo, Japan – More Than Just Sushi
Karaoke, neon lights, and a fresher fish market than your group's gossip.
Best Thing to Do: Experience high-tech gadgets in Akihabara, explore historic temples, indulge in sushi and ramen, and dress up in traditional kimono for photos.
Cape Town, South Africa – Hiking, But Make it Fashion
Table Mountain has views. You bring the drama.
Best Thing to Do: Hike Table Mountain for stunning views, visit the penguins at Boulders Beach, explore the Cape Winelands, and take a historic Robben Island tour.
Sydney, Australia – G'day, Gorgeous!
Sun, surf, and the occasional kangaroo photobomb.
Underrated Gems: Let's Skip the Tourist Traps
Asheville, North Carolina – The Hipster Haven
Come for the scenery, stay for the craft beer.
Quebec City, Canada – Ooh La La, but Closer
It's France without the jet lag and customs line.
Reykjavik, Iceland – It's Lit (Literally)
Northern lights and Icelandic hotties? What's not to love?
Galápagos Islands, Ecuador – Because Turtles Need Love Too
You might come for the wildlife but stay for the cocktails.
Savannah, Georgia – Where the Tea is Sweet and the Gossip is Sweeter
Pour yourself a tall glass of Southern charm.
Off the Beaten Path: For the Bold and Brave
Antarctica – Chill, It's Just a Little Cold
You can endure sub-zero temperatures if you can handle your group's drama.
Bhutan – The Last Shangri-La
Bliss, beauty, and a whole lot of hiking boots.
Petra, Jordan – Indiana Jones, but Fashionable
Archaeology, but make it a runway.
Easter Island, Chile – No Bunnies, Just Statues
An island full of mysterious statues? It's like a game of 'Among Us,' but in real life.
Faroe Islands – Iceland's Less Popular Sister
But remember, less popular often means cooler.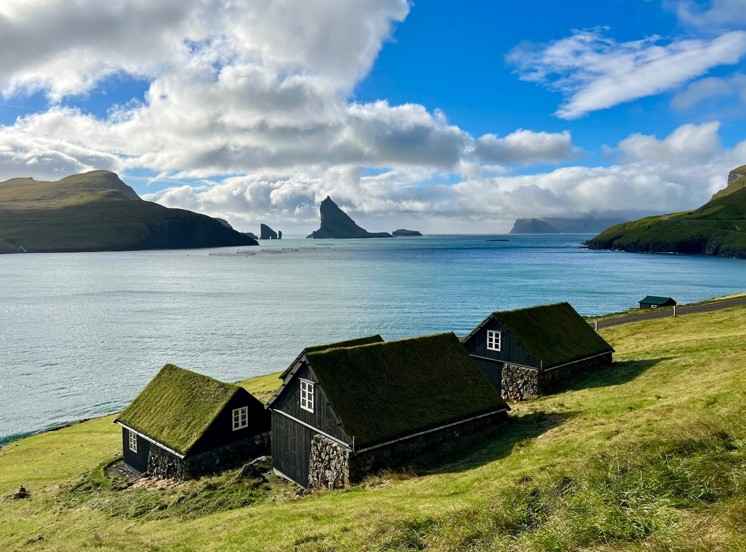 Beach Getaways: Life's a Beach, and Then You Fry
Maldives – Where Your Bank Account Goes to Die
But oh, those overwater bungalows are worth it!
Bora Bora, Tahiti – The More You Say It, The More Fun It Gets
Bora Bora! Repeat it! Bora Bora!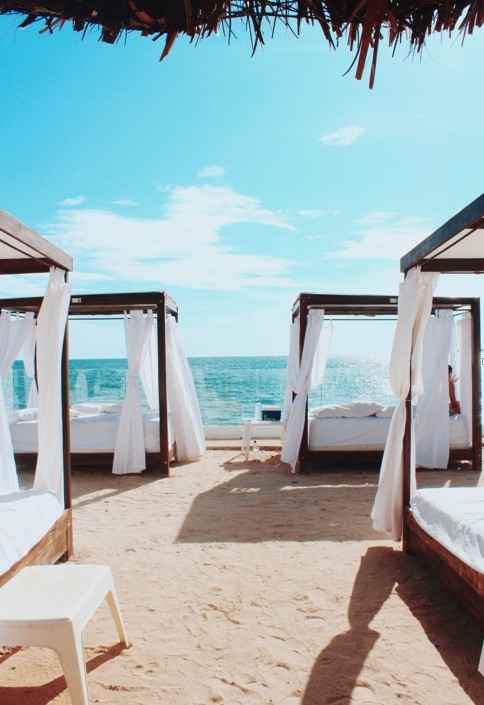 Phuket, Thailand – Not What You Think
It's pronounced 'poo-ket,' Get your minds out of the gutter, ladies!
Santorini, Greece – It's All Greek To Me
Those sunsets will have you saying "Opa!" in no time.
City Escapes: Concrete Jungles Where Friendships Are Made of
London, England – Mind the Gap, But Not the Fun
Tea, crumpets, and photo ops in red phone booths? Yes, please!
New York City, USA – Sleep is Overrated Anyway
If you can make it here, you're over-caffeinated.
Hong Kong – A Skyline to Die For
Dim sum-body say shopping spree?
Conclusion: Choose Your Adventure, Pack Your Bags
 So, now that you're well-versed in the 31 best places to let your hair down, feel the wind in your face, and dance on a tabletop or two (no judgment!), it's time to make some decisions. Will it be the sandy beaches of Bora Bora or the energetic pulse of Tokyo? Will you go for Marrakech's exotic allure or Asheville's homey comforts?
Remember, the key to an unforgettable girls' trip isn't just the destination—it's the laughter, the inside jokes, and the embarrassing stories you'll reminisce about for years to come. Whether you're going on your first-ever girls' trip or a seasoned pro, these places offer more than escape; they provide a backdrop for creating lasting memories with your closest friends.
So, what's stopping you? Rally the troops, book those tickets, and, for goodness' sake, remember your phone charger! After all, someone has to document the trip for posterity. Wink.  But no matter where you choose, always remember to Travel Till You Drop!
Book Your Trip : Check Out My Resources for Your Travel Needs
Use Skyscanner to find a cheap flight.  This is my very first stop when I'm looking for my next trip. It's a fast, easy-to-use search engine that is perfect for finding an affordable flight, a perfect hotel, and the right rental car for you in locations around the globe.
Book Your Accommodation
If you are looking for a super budget friendly location and are open to a hostel stay, make sure you book your hostel with Hostelworld. It offers the broadest range of quality hostels around the world. 
If you'd prefer a hotel or a guesthouse for stays less than 28 days, drop on over to Booking.com It's perfect for providing excellent options, a ton of user reviews, and prices to fit every budget.
For stays over 28 days, AirBnB still remains my #1 choice. User reviews and monthly pricing allow for some incredible deals all around the world.
Don't Forget Travel Insurance
Travel insurance is but a small up-front investment that you won't want to leave home without. After just one experience of having to delay or cancel your trip or having your luggage stolen, you'll wish you would have made that investment.  I've hated my life a few times when the moment arose, and I decided to skip out.  Let's just say, I've changed my ways and recommend each of the following companies to protect your ass-ets.
My favorite companies are:         
Want to Travel for Free?
Travel credit cards allow you to earn points that can be redeemed for free flights and accommodation — all without any extra spending. Check out my guide to getting free flights to get started.
Ready to Book Your Trip?
Check out my Resource Page for the best companies to help you book your travel at reduced rates!  This list will help you get to where you're going.  I know-I use them ALL the time!