Introduction: 
Hey, hey, hey, my fellow solo female travelers! Are you in search of the best beaches in Thailand? I know, I know, who isn't? Well, you've come to the right place. Now, before we dive into this post, let's just talk about the elephant in the room – overcrowding. Yes, Thailand is beautiful, and yes, everyone knows it. But that doesn't mean we have to settle for sharing our sandy oasis with hundreds of other tourists. So, without further ado, here are the best beaches in Thailand for solo female travelers that don't involve a ridiculous number of tourists that will ruin your stay.
The Best Beaches in Thailand
1. Koh Kood – Let's start with a beach on an island that's not yet been completely overrun by tourists- Koh Kood. With clear blue waters and miles of sand, Koh Kood is a paradise for travelers looking for some peace and quiet. To get here, you'll probably need to take a boat from Koh Chang or Trat, but trust me, it's worth it.
2. Koh Ngai – One of the best-kept secrets of Thailand is the small island of Koh Ngai. While it may not be easy to get to, make the effort. The beach is spectacular, with the most amazing clear waters you'll ever see. Very few travelers venture here, and almost no Thai people live on the island, making this a truly remote paradise.
3. Railay Beach – If you want to stay on the more traditional tourist path, Railay Beach is a great option that doesn't disappoint. Located in Krabi, it's full of travelers year-round. If you're into rock climbing, Railay is known for its limestone cliffs, which provide excellent challenges to climbing enthusiasts. At least with this one, the tourists are all off on their own adventures, and the beaches stay relatively unincumbered.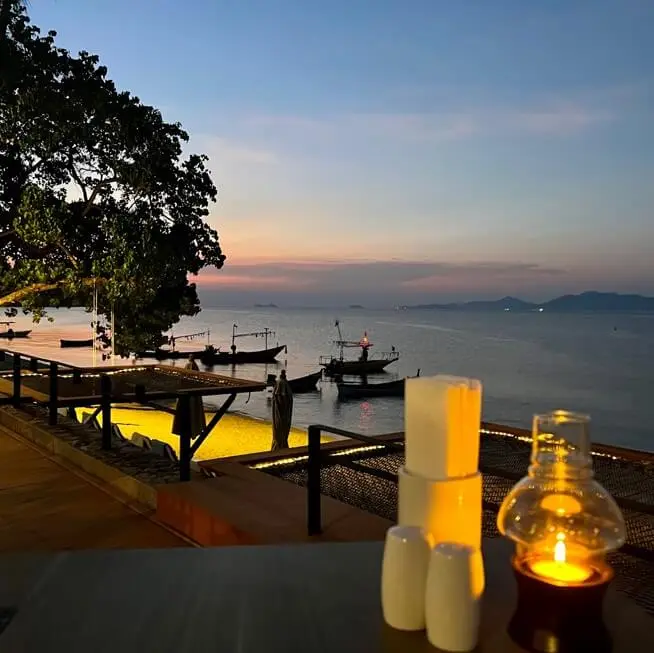 4. Koh Lipe – Another great but lesser-known beach destination for solo female travelers in Thailand is Ko Lipe. It's located in Tarutao National Marine Park, offering secluded sandy beaches, warm turquoise waters, and lush tropical forests.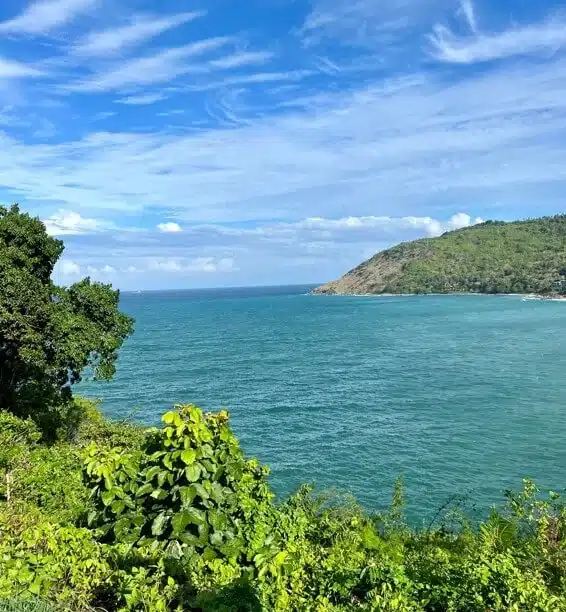 5. Sairee Beach – Lastly, Sairee Beach on Koh Tao Island is another of the best beaches in Thailand for solo female travelers. The beach is gorgeous, and the party scene around it is lively, with plenty of options for busy nightlife. If you're up for some water sports and diving, this is the perfect place for you without being too overcrowded.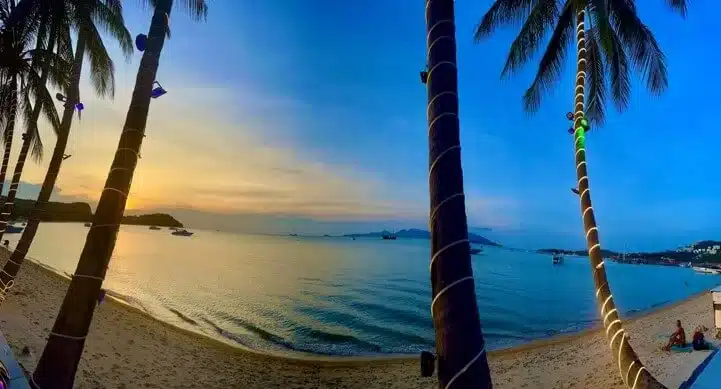 Conclusion:
That's a wrap on some of the best beaches in Thailand for solo female travelers that don't involve too much overcrowding. Thailand can be a crazy popular and flooded destination, but with this list, you're all set to find a quiet beach and soak up the sun. Let's go pack that sunscreen!  No matter where you head in Thailand, always remember to Travel Till You Drop!     
Book Your Trip : Check Out My Resources for Your Travel Needs
Use Skyscanner to find a cheap flight.  This is my very first stop when I'm looking for my next trip. It's a fast, easy-to-use search engine that is perfect for finding an affordable flight, a perfect hotel, and the right rental car for you in locations around the globe.
Book Your Accommodation
If you are looking for a super budget friendly location and are open to a hostel stay, make sure you book your hostel with Hostelworld. It offers the broadest range of quality hostels around the world. 
If you'd prefer a hotel or a guesthouse for stays less than 28 days, drop on over to Booking.com It's perfect for providing excellent options, a ton of user reviews, and prices to fit every budget.
For stays over 28 days, AirBnB still remains my #1 choice. User reviews and monthly pricing allow for some incredible deals all around the world.
Don't Forget Travel Insurance
Travel insurance is but a small up-front investment that you won't want to leave home without. After just one experience of having to delay or cancel your trip or having your luggage stolen, you'll wish you would have made that investment.  I've hated my life a few times when the moment arose, and I decided to skip out.  Let's just say, I've changed my ways and recommend each of the following companies to protect your ass-ets.
My favorite companies are:         
Want to Travel for Free?
Travel credit cards allow you to earn points that can be redeemed for free flights and accommodation — all without any extra spending. Check out my guide to getting free flights to get started.
Ready to Book Your Trip?
Check out my Resource Page for the best companies to help you book your travel at reduced rates!  This list will help you get to where you're going.  I know-I use them ALL the time!