Introduction: The American Dream—Besties, Road Maps, and Lost iPhone Chargers
Ahoy, ladies! So, you've gathered your squad and secured some vacation days, and now you're staring at a map of the U.S., wondering where to go. That's like standing in front of an all-you-can-eat buffet and figuring out where to start. Do you dive into the shrimp cocktail or make a beeline for the desserts? (Answer: both, obviously). The point is America offers a little something for everyone—whether you're a beach bum, a history buff, or someone who enjoys eating in different time zones.
So, tighten your seatbelts and charge up those smartphones because it will be a bumpy—uh, Instagrammable—ride. Who says you must cross the ocean for an unforgettable girls' trip ideas? Not us! America is a gold mine of adventures, and my adventures, I mean the three S's—shopping, sipping, and selfies! So, toss your swimsuit and that "vacation hat" you only wear on trips into a bag. Ladies, we're going on an All-American getaway!
Live Free or Die – Laughing; Best Trip Ideas


Lake Tahoe, California/Nevada – Where Nature Meets Nightlife
Lake by day, clubs by night. Remember, what happens in Tahoe stays in your group chat – forever. Hire a helo and get a bird's eye view of what Tahoe is known for.
A girls' trip to Lake Tahoe offers a wonderful mix of outdoor activities, relaxation, and entertainment. Here are some ideas for things to do and places to stay:
Outdoor Adventure
First up, let's talk about the outdoor adventure options. Lace up those hiking boots and hit the trails! Lake Tahoe offers some stunning hiking opportunities, like the famous Tahoe Rim Trail and the breathtaking Emerald Bay State Park. If you're feeling adventurous and want to feel like a badass on the water, give kayaking or paddleboarding a go. Trust me, the crystal-clear waters of the lake will leave you in awe. And for all you biking enthusiasts out there, rent a bike and explore the scenic bike paths or tackle some mountain trails like a true champ.
Relaxation and Wellness
Okay, now let's move on to relaxation and wellness because, let's face it, we all need a little pampering on our girls' trips. Treat yourselves to a blissful spa day at one of the many spas in the area. Can you picture it? Lounging in a plush robe, getting a soothing massage, and feeling all your worries melt away. Ah, pure heaven. And if you want to take your zen game to the next level, some resorts offer yoga classes with stunning lake views.
Entertainment
But wait, there's more! Lake Tahoe isn't just for outdoor enthusiasts and zen seekers. It's also got some kick-ass entertainment options. Feeling lucky? Channel your inner Bond girl and try your luck at one of the casinos on the Nevada side, like Harrah's or MontBleu. Who knows, maybe you'll win big and have a story to tell for years to come. And if you're in the mood for some live performances, make sure to check the event calendar for concerts and shows happening during your visit.
Scenic Cruises
Now, let's not forget about the scenic cruises. Hop on a boat and take a leisurely, Instagram-worthy cruise on Lake Tahoe. Oh, and did I mention that some cruises offer sunset or dinner options? Picture yourself sipping a cocktail, surrounded by breathtaking views as the sun sets over the tranquil waters of the lake.
Places to Stay
Whether you're a luxury-loving queen or a budget-savvy traveler, this place has got something for everyone. So, buckle up and get ready for a wild ride through the fabulous options available to you.
Luxury Resorts
The Ritz-Carlton, Lake Tahoe: If you want to feel like royalty, this is the place for you. With spa services that'll make you melt into a puddle of bliss and upscale dining that'll have your taste buds doing a happy dance, you'll be living the high life in no time.
Hyatt Regency Lake Tahoe Resort, Spa and Casino: This place has it all. Not only do they offer luxurious amenities and a spa to pamper yourself silly, but they also have a freaking lakeside casino. Gamble the night away, ladies, and maybe even hit the jackpot.
Cozy Cabins
Airbnb or VRBO: Looking for a more intimate and private experience? Look no further than Airbnb or VRBO. Find yourself a charming cabin or vacation home and create your own little slice of paradise.
Boutique Hotels
The Landing Resort & Spa: This boutique hotel is all about sophistication and breathtaking lakefront views. Sip on a fancy cocktail while soaking in the beauty of Lake Tahoe.
Charleston, South Carolina – More Charm Than a Rom-Com
Think cobbled streets, horse-drawn carriages, and a cute Southern drawl. You might just come home with one. Hop on a good ole Southern Food Tour and enjoy the amazingness that the South has to offer. I think I'm already drooling.
Historical District
Take a stroll down the Historic District: Feel like you're strolling through a charming period drama with cobblestone streets, Rainbow Row, and historic homes like the Aiken-Rhett House.
Culinary Adventures
Join a food tour: Indulge in delectable Lowcountry cuisine and make your taste buds dance with classic dishes like shrimp and grits and Charleston she-crab soup.
Charleston Tea Garden: Get your classy on with an afternoon tea at Charleston Tea Garden. Sip on some tea, channel your inner Downton Abbey character, and feel like the regal queen you are.
Waterfront Fun
Take a harbor cruise: Get out on the water for breathtaking views of the city and a chance to see some adorable dolphins playing in their natural habitat.
Relax in Waterfront Park: Kick back in Waterfront Park and bask in the beauty of iconic pineapple fountains and stunning scenery. Trust me, it's the perfect way to recharge and embrace the chill vibes.
Plantation Visit
Boone Hall Plantation: Immerse yourself in some serious history with a visit to Boone Hall Plantation, home to the majestic Avenue of Oaks. Channel your inner Scarlett O'Hara, and immerse yourself in the grandeur and beauty of the past.
Shopping
King Street: Get your shopping fix on King Street, filled with one-of-a-kind boutiques, high-end retailers, and local shops just waiting to be explored.
Places to Stay
let's talk about some historic inns and boutique hotels in Charleston that will have you feeling like the queen you are. Get ready for a dose of luxury, charm, waterfront views, Southern charm, and cozy vibes.
Historic Inns
Wentworth Mansion: Prepare to be treated like royalty in this historic mansion turned inn. Beautiful rooms and top-notch service? You'll feel like Cinderella (minus the evil stepmother, of course).
John Rutledge House Inn: Step into a charming inn dripping with historic vibes. The atmosphere is so elegant you'll feel like you're in a Jane Austen novel. Just remember, no Mr. Darcy sightings guaranteed.
Boutique Hotels
The Spectator Hotel: If you want to be in the heart of downtown Charleston, this chic and stylish boutique hotel is the place to be.
Waterfront Views
The Vendue: Oh, ladies, this art-themed hotel not only offers beautiful rooms, but also some jaw-dropping rooftop views of the city.
Southern Charm
Zero George Street: Immerse yourself in Southern charm at Zero George Street. This boutique hotel has the perfect blend of historic architecture and modern amenities. Get ready to be charmed and pampered like the sophisticated Southern belle you are.
Cozy Bed and Breakfast
Two Meeting Street Inn: Looking for a cozy and intimate experience? This charming bed and breakfast near the Battery is your go-to. Kick off your shoes and enjoy some much-needed R&R in a home away from home.
Aspen, Colorado – Skiing and Après-Ski (Read: Wine)
If you can't ski, that's fine! The après-ski scene is where the real action happens, anyway.
Honey, I Shrunk the Budget" (aka Affordable Choices). Why not take in an All-American Ghost Tour of Aspen while you're there? It'll liven the mood 😉
Activities
Skiing and Snowboarding
Aspen Snowmass: When winter rolls around, you better get your booty to Aspen Snowmass! This place is a winter wonderland for ski and snowboard enthusiasts.
Outdoor Adventure
Maroon Bells: Want to feel on top of the world? Take a hike or hop in your fancy car for a scenic drive to Maroon Bells. These two majestic mountain peaks will blow your mind as they loom over picturesque alpine lakes.
White River National Forest: Lace up those hiking boots or grab your trusty mountain bike and head on over to White River National Forest. With trails galore, this place is an outdoor adventurer's paradise.
Cultural Experiences
Aspen Art Museum: Get your dose of culture at the Aspen Art Museum, where contemporary art takes center stage. Immerse yourself in the world of innovative exhibits and works by both emerging and established artists.
Wheeler Opera House: Put on your fanciest outfit and check out the schedule at the historic Wheeler Opera House. What's on the agenda? Performances, events, and maybe even some epic shows that'll make your jaw drop.
Hot Air Balloon Ride
Aspen Hot Air Balloon Rides: Wanna feel like a frickin' queen above the clouds? Say hello to Aspen Hot Air Balloon Rides! Take flight in a majestic hot air balloon and witness the breathtaking beauty of Aspen from high above.
Relaxation and Wellness
Aspen Spa Days: Enough of the world's BS, it's time to treat yourself. Unwind like a boss with a heavenly spa day at one of Aspen's world-class spas. Get pampered from head to toe with a range of rejuvenating treatments.
Places to Stay
Luxury Resorts
The Little Nell: Get ready to feel like a freakin' queen at The Little Nell, a five-star, ski-in/ski-out resort. They don't mess around when it comes to offering luxurious accommodations and top-notch service.
Hotel Jerome: Time to step back in time and experience a blast from the past at Hotel Jerome. This historic hotel is a mix of modern amenities and good ol' Old West charm, all conveniently located in the heart of Aspen.
Chic Boutique Hotels
Limelight Hotel: Looking for a place that screams modern style and vibrant energy? Look no further than Limelight Hotel. This chic boutique hotel offers spacious rooms that'll make you feel like a queen in your own little empire. The atmosphere is electric, the vibes are contagious, and the experience is nothing short of extraordinary.
The St. Regis Aspen Resort: When it comes to sophistication and comfort, The St. Regis Aspen Resort knows how to nail it. This place redefines elegance with every corner you turn.
Cozy Chalets
Airbnb or VRBO Chalets: Want a getaway that feels like your own little slice of mountain paradise? Airbnb or VRBO Chalets are here to make all your cozy dreams come true. Rent a charming mountain chalet or cabin for a more intimate and private experience. Whether you're on a solo adventure or bringing along your squad, these cozy abodes provide the perfect escape from the world.
Mountain Retreats
Aspen Meadows Resort: Nestled in a peaceful setting, Aspen Meadows Resort offers the ultimate mountain retreat. Prepare to be awestruck by the stunning views and soothed by the tranquility that fills the air. This place knows how to make you feel at peace and pampered at the same time.
Ski-In/Ski-Out Lodging
The Gant: Who needs to waste time on transportation when you can have convenient ski-in/ski-out lodging at The Gant? Located near the base of Aspen Mountain, this place is a game-changer for all you snow enthusiasts. No need to lug your gear around or battle the crowds.
Austin, Texas – Hipster Paradise
Tacos, live music, and vintage shops, millennials — Austin Aficionados will have you reconsidering that full-time job offer in corporate America. Ever been to a honky-tonk? If not, you'll have to take one, in Austin, where it's a rite of passage. Get those cowboy boots and hit the dance floor for two-stepping action. Don't know how? Even better. There's comedy in clumsiness. Start with the Double Decker sightseeing bus to see the city and to help you make your choices for the night out.
Nashville, Indiana – No, Not That Nashville
This Nashville is all about hiking and cute boutiques. No cowboy boots are required. Oh yeah, and did I mention the Pub Crawl by golf game? Why the hell not?
Savannah, Georgia – Round Two, Because Why Not?
You loved it in the first article and love it even more when sipping sweet tea on a historic square.
You gotta take in the Savannah for Morons Tour. Here, you'll learn a lot of Southern history from a group of very eccentric individuals who put on a full-blown comedy tour and "learn-ya" a little something.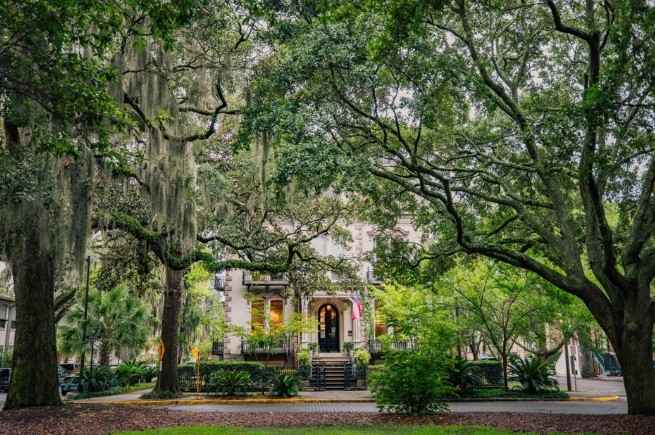 Chicago, Illinois – Windy City, Windy Conversations
Have you ever had deep-dish pizza at midnight while discussing your love lives? Well, you should. OMG, I'm now starving- bring on baby! Head on over to Giordanos, just because!
Boston, Massachusetts – Where History Meets Hilarity
Paul Revere probably didn't imagine tourists taking selfies on his trail. Times change. Make sure you pop over to Cheers and look for Norm while you're there, head over to Fenway Park to support the Red Sox, or the absolute must – inhale the food in Little Italy and take a Duck Boat Tour of the Charles River.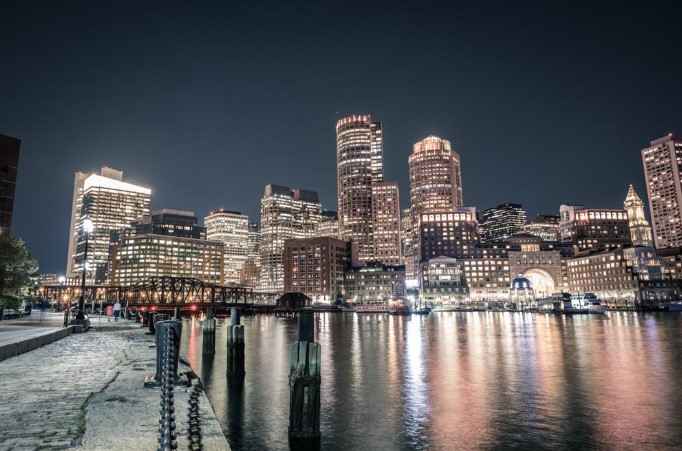 San Francisco, California – Hills, Thrills, and Spills
Watch out for those cable cars and hang on to your purse—we're not in Kansas anymore. Why not rent bikes and cycle across the Golden Gate Bridge? You can laugh at each other's helmet hair while soaking in the views. Don't laugh so hard that you swerve into the pedestrian lane—that's a one-way ticket to Scowl Town. And while you are there, hop on over to Alcatraz for the full experience, heck, Sean Connery did it.
A Toast to the Coast
Outer Banks, North Carolina – It's Not Just a Netflix Show
Sun, sand, and drama? Check, check, and double-check! While you are there, get a little peace with a 4WD tour out to see the wild horses that still roam free.
Malibu, California – Surf's Up, Doubts Down
Did you even go to Malibu if you didn't selfie with a surfboard? Take the beach and tour of the stars homes or a surfing lesson to up your skills
Key West, Florida – Where the Island Time is Real
Leave your watches and your worries on the mainland. Head on out for a sunset sail with live music or find Jimmy Buffet's ghost lurking around Margaritaville.
Big City Lights: Go Urban or Go Home!
New York, New York – A Jungle Where Dreams Are Made of
And by dreams, I mean maxed-out credit cards and unforgettable nights.
Consider rooftop bar-hopping. New York City is known for its skyscrapers, so why not sip a cocktail while overlooking the concrete jungle? Try not to drop your phone while snapping selfies; that's a long way down. Get your GoCity Pass that will admit you to 2, 3, 4, 5, 6,7 or 10 attractions around the city. You'll save a considerable amount of money and see a ton in a short time.
Miami, Florida – The Beach is Optional
The nightlife, however, is not. Get your teeny weenie bikinis out or those little bitty dresses and get ready to dance the night away! Get super fancy and take a 2-hour boat tour with a ton of champagne before heading out to shake your tailfeather. Nothing like arriving in style.
Las Vegas, Nevada – Double Trouble
It's so good we had to list it again. Remember, the house always wins—but so can you. Make sure you grab a front-row seat at the latest Down Under show and a Go City Pass with over 45 attractions. It'll save you a ton of money if you want to do some stuff in Vegas.
Off the Grid: Let's Get Outta Here!
Glacier National Park, Montana – Instagram or It Didn't Happen
Remember, mountain lions aren't pets and are not into selfies. Pick up your self-driving audio tour guide so you know where to look, where to go, and a ton of history.
Anchorage, Alaska – "Northern Lights" Isn't a Café
You might freeze your butt off, but the pics will be fire. What could be cooler than taking a tour that involves a dog sled? Personally, this would be one of my top vacas!
Big Island, Hawaii – You Had Me at Aloha
Pack your best floral attire—we're going to a luau! After recovering the next day, we are headed off to zipline through the island, oh yes, we are, and off to an active volcano tour for some epic shots!
The Last Hoorah: You Won't Believe These Spots
New Orleans, Louisiana – Again, Because We Can
Beads, jazz, and questionable life choices. Need I say more? You must start your trip ideas with a voodoo, vampire, and mystery tour to start the mood off right, and head on over to a New Orleans foodie tour, why?? Because you can!
Sedona, Arizona – For the Mystical Mavens
Vortexes and crystals and aura readings, oh my! Take a half-day Scenic Sedona tour, or take in a wine tour from Sedona to the Verde Valley. Four wineries in one day, what are the girls to do?
Disney World, Florida – Nostalgia with a Splash of Magic
Let's face it: we only grew up sometimes. Get your Disney Water Park tickets here for something out of the norm!
The Rules We Can't Ignore: The Sisterhood of Traveling…Common Sense?
Alright, this extended list deserves some comprehensive rules, too:
The Playlist Principle

: Whoever has control of the aux cord must honor at least one song request from every squad member. No skipping!

The Foodie Pact

: There must be a unanimous decision on restaurants. The person who can do the best celebrity impression gets the final say in a deadlock.
Conclusion: Time to Hit the Road, Jack (Or Should We Say, Jill?)
Ladies, you have a complete guide to 21 places in Uncle Sam's backyard. From coast to coast, mountains to valleys, and every kitschy roadside attraction in between, the U.S. offers an array of fun-filled destinations perfect for your next girls' trip ideas. So, put that passport away (for now) and start plotting your star-spangled journey. Lady Liberty approves whether you're in it for the giggles, the Gram, or the unforgettable memories! And, because we're in America, you can enjoy all these places without remembering if a Euro is worth more or less than your self-respect after a night out.
So, there you have it, folks! Whether lounging on the beach or strutting through the city, this list has something for everyone. If you can't find a location to text the group chat about here, then maybe it's time to get new friends—kidding! But seriously, the U.S. has an array of destinations for you and your besties to explore. Just promise me one thing: Take lots of photos, make tons of memories, and whatever you do, don't lose the phone charger—those group selfies won't upload themselves! So, what are you waiting for? Get to planning, get to packing, and most importantly, get to enjoy! After all, nothing says "freedom" like a girls' trip exploring the best the U.S. of A offers
. Safe travels, chicas!
No matter where you head off to for your next Girls' Trip ideas, make sure you always remember to Travel Till You Drop!
Book Your Trip : Check Out My Resources for Your Travel Needs
Use Skyscanner to find a cheap flight.  This is my very first stop when I'm looking for my next trip. It's a fast, easy-to-use search engine that is perfect for finding an affordable flight, a perfect hotel, and the right rental car for you in locations around the globe.
Book Your Accommodation
If you are looking for a super budget friendly location and are open to a hostel stay, make sure you book your hostel with Hostelworld. It offers the broadest range of quality hostels around the world. 
If you'd prefer a hotel or a guesthouse for stays less than 28 days, drop on over to Booking.com It's perfect for providing excellent options, a ton of user reviews, and prices to fit every budget.
For stays over 28 days, AirBnB still remains my #1 choice. User reviews and monthly pricing allow for some incredible deals all around the world.
Don't Forget Travel Insurance
Travel insurance is but a small up-front investment that you won't want to leave home without. After just one experience of having to delay or cancel your trip or having your luggage stolen, you'll wish you would have made that investment.  I've hated my life a few times when the moment arose, and I decided to skip out.  Let's just say, I've changed my ways and recommend each of the following companies to protect your ass-ets.
My favorite companies are:         
Want to Travel for Free?
Travel credit cards allow you to earn points that can be redeemed for free flights and accommodation — all without any extra spending. Check out my guide to getting free flights to get started.
Ready to Book Your Trip?
Check out my Resource Page for the best companies to help you book your travel at reduced rates!  This list will help you get to where you're going.  I know-I use them ALL the time!