Traveling on a budget doesn't mean you have to sacrifice doing what you've been dreaming of – it just means you might have to walk that extra mile to the shops instead of getting a taxi. With the right planning and budget travel tips, you can enjoy your trip and experience new cultures without breaking the bank. Our 32 practical and effective budget travel tips are based on real travel stories and experiences and are designed to help you save money on transportation, accommodation, food, and activities.
Whether you're a student, a backpacker, or just looking to save some money on your next adventure, these budget travel tips will help you make the most out of your trip while keeping your wallet happy. So, pack your bags and get ready to explore the world on a budget!
Best Budget travel tips
Booking

Getting from A to B

Accommodation

Don't be a Tourist

Food & Drink
Booking
Whether you have a single destination in mind or want to visit several destinations, making a clear choice about where you're headed will help you plan your budget travel tips effectively. A well-thought-out plan will help you avoid cancellation fees or expensive last-minute bookings. If you can't decide – chat with friends and read amazing travel blogs to help you choose.
We all dream of that all-inclusive trip to the Maldives, but sometimes plans change, and you must settle for a weekend in Budapest. But don't let this get you down, and always keep in mind that being flexible to stay within your travel budget is what makes those dream trips possible later on.
Planning your next getaway is an exciting process, and it can be tempting to book the first hotel and flight package that you find. It's important to take a step back and write down all your flight, hotel, and activity options so you can see the pros and cons for each. For example, you may find the more expensive boat tour is a better value because it includes pick up, drop off, and lunch.
Websites like Skyscanner or Google Flights can save you time and money by quickly finding the cheapest options based on your budget travel tips and details. Check these sites regularly because budget travel is often made possible by last-minute deals with limited availability. Always look out for hidden costs and make sure you book with a secure & reputable operator.
Without travel insurance, a minor emergency can quickly turn your budget travel tips into an expensive catastrophe. There's a host of trusted providers available online, including Safety Wing, who offer completely customized insurance packages – so you only pay for the coverage you need.
Getting from A to B
Traveling during popular holidays and school vacations is expensive, and you may struggle to find budget travel tips for flights or hotel stays. Plan your trip for a quiet period in the off-season, and you'll soon find better value travel options. Take shorter weekend trips where the kids may only miss a day or two of school if need be. Also, look out for off-season hotel or hostel deals to really make the most of your budget.
Studies have found Tuesday to be the cheapest day for travel, as well as for booking travel. Book your trips to depart and return on days during the week. Commonly much quieter than weekends, midweek travel dates can offer lower prices and booking fees. Being flexible will help you get the best deal!
Bring what you need and keep it simple. It might seem like obvious budget travel tips, but no one is immune from having to buy a plug adaptor at the airport for 5x the retail price (been there, done that) because the dog ate theirs (allegedly). Pack light to avoid unnecessary airline fees on your journey and having too much luggage!
Booking your trip in advance is a surefire way to travel on a budget. Generally, you'll find lower prices and better availability if you book far enough in advance. Last-minute bookings are often expensive, and the best-value trips may be sold out because the early bird gets the worm (most of the time).
Remember: It's not about how you get there, it's just important that you do. Making sacrifices on legroom and inflight bundle add-ons will keep your budget healthy and help free up money for real expenses (liquor, lol). Choose a budget airline/ferry/bus to avoid overspending – you'll still get from A to B but will save a few dollars in the meantime.
Best budget travel tip: If you can, walk. It's free and is your best chance to see the local sights without having to worry about your budget. Plan your route using a navigation app, e.g., Google Maps, and set off with plenty of food and water. I do this in my own neighborhood, and everywhere I travel. I see more when I walk and pay attention to the small details that make an area unique.
It might be obvious, but you can hop on the bus instead of booking that taxi. Depending on your destination, the public transport available to you is a budget-friendly option that will take you to restaurants, beaches, nightclubs, and more. For longer durations, weekly and monthly travel passes are available to help frequent travelers save money – BritRail Passes provide discounted train travel across the UK, and Trainline offers excellent options when traveling throughout Europe.
Accommodation
Avoid Hotels – Try Hostels
Unless you stumble across a brilliant deal to stay at a hotel, you're likely to pay competitive daily rates for your room. Hostels are great options for solo trippers or groups and involve sleeping in rooms with others and using shared bathroom facilities. Hotel prices include services, such as room cleaning, that are great but unnecessary if you're trying to save money. Consider alternatives, such as hostels or even Booking.com, where you can book single rooms in a local's house. There's a reason why so many people traveling on a budget stay in hostels – they're super cheap. it will be great budget travel tips for you.
City Center stays are popular, and their prices often reflect the demand. Do your research about accommodation in less 'touristy' areas, and you'll be likely to come across places to stay at very affordable rates. Not only does this save on price, but it also contributes to your authentic experience of the local area – it's a great chance to live locally and embrace a new culture.
Best budget travel tips that Split the costs of an apartment rental with friends to cover travel costs as a group. Sites like Airbnb offer apartments with multiple bedrooms at affordable prices. By sharing an apartment, you can easily split living expenses and tasks, such as cleaning or cooking. Don't have anyone to share with? There are plenty of free websites where you'll find like-minded people heading to your destination.
Depending on the nature of your stay, you may be able to book accommodation deals that include food. Look for deals with breakfast and/or dinner options to secure your meals ahead of time. Paying for meals upfront may seem expensive, but it will usually save you money in the long run. But don't leave it to the last minute! Adding food to your package on or after arrival can be costly.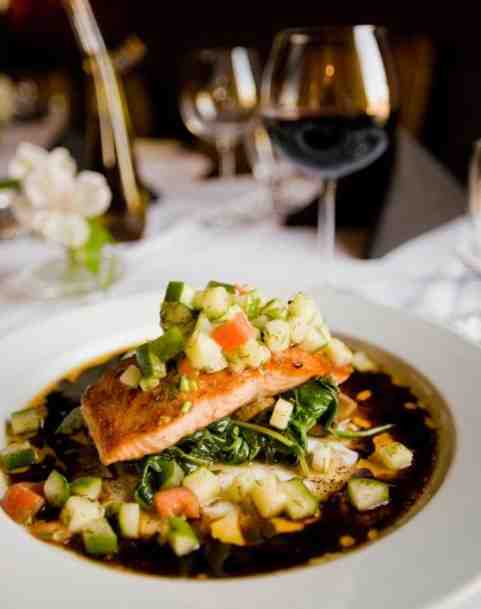 It's crucial to be flexible, so make sure you can cancel your bookings as late as possible (without fees). Being tied down to an accommodation for longer than you need can really put a dampener on your stay and prevent you from lots of spontaneous experiences.
Don't be a Tourist
Maybe this isn't to try when your restaurant bill comes after a bottle of wine too many, but you'd be surprised by the number of other options there are to haggle on prices elsewhere. Always start low and be prepared to walk away if they're asking for too much.
Search for local free tours – these are well-suited to budget travelers and will show you the area and give you a chance to meet new people along the way. Don't worry if you can't find any because there are often plenty of free self-tour guides online that let you explore the locality at your own pace. Check out GuruWalk – the leading online free tour website with thousands of free experiences.
When you spend money on your travels, the last thing you need is to pay extra in credit card fees. a budget travel tips that Sets up a free travel credit card before you travel so you can securely spend money at your destination without having to worry about international charges or bad currency exchange rates. Choose a card with features well-suited to your trip and requirements – e.g., cash withdrawal fees or interest rates.
It's so important to stay on top of your finances during your trip. Use a free expense-tracking app or even make a spreadsheet to record all your spending. Free budget tracking apps, such as Snoop, and automatically sync with your bank account, so you don't have to manually input every expense. By staying up to date with your money, you'll be able to see where you're saving well and, maybe more importantly, where you need to fix – you possibly didn't need to buy an extra pair of sunglasses!
budget travel tips and Reward schemes are designed to offer discounts to repeat customers – in theory, the more you travel, the cheaper it gets. Booking.com provides unlockable lifetime rewards that include flight discounts and free hotel upgrades. Join the free loyalty programs of your favorite travel providers to start collecting points today.
A great option for finding budget stays on the go. There are plenty of mobile apps to help you discover local apartments or even spare bedrooms on the go. Free Apps such as Airbnb and Homestay help you browse and find locally hosted stays at your destination; they provide flexible, short-term bookings to fit into your budget travel experience. Here, you can begin your authentic experience and hopefully meet lots of local people during your travel.
Even if you have a travel-friendly debit card, it can be very expensive to withdraw money at ATMs abroad. Avoid using cash where possible and stick to using a card to pay for those bigger bills where you can earn points (that don't have a foreign transaction fee). Sometimes, you may need cash, but the budget travel tips are to be careful when withdrawing and always avoid the currency conversion rates offered at the ATM.
Avoid any roaming or international fees from your home network provider, and get a local eSIM to pay local rates instead. It's cheapest to buy eSIMs online or pre-paid local SIM cards at stores or kiosks when you arrive – not at Airports (they're more expensive, but convenient if need be). Research the best options and read reviews of how previous travelers have saved money by using a local SIM card. Always remember not to get locked into any costly subscriptions that may be difficult to cancel later on.
Make the most of Promotions
Download all the local travel apps, and you'll be surprised how many discounts or free rides there are for new customers. Uber, Yango, and Placie are excellent examples of travel apps offering free or well-discounted rides to new customers. Make sure you don't sign up for any costly subscriptions, and if you do, cancel them after you've traveled for free. While it might not work forever, this method will help you get familiar with your local area at no cost.
budget travel tips- Going solo is great, but sometimes your budget will thank you for sharing costs with other people. For example, longer cross-country car trips are always cheaper if you can split the costs. You don't need lots of friends with cars – check social media and local websites to meet people headed in your direction with a spare seat.
Food & Drink
Another budget travel tip: If you have a kitchen, cooking your own food will save huge amounts of money. Don't worry about missing out on local culture; you can still eat at restaurants occasionally, but your budget will thank you for cooking most meals. Find recipes for local dishes and give them a go yourself!
Find out where the locals eat
Many review websites will encourage the 'touristy' places with overpriced food and drinks. Speak to locals during your trip, and you'll find plenty of authentic food spots that may not be on TripAdvisor. Great food at lower prices – you can't lose!
Bring a Reusable Water Bottle
Another budget travel tips is to Save on the daily costs of buying water by bringing your own bottle. This environmentally friendly tip will save you cash in the long run, and you can do the same for coffee, too! The majority of hostels and hotels have safe drinking water fill-up stations, so you can save a couple of dollars each day instead of buying water.
If you don't want to cook at home and are hoping to try local cuisine, then book a lunch at a restaurant – it's usually cheaper than going out for dinner. Lunch menu prices are better suited to your budget and will help you eat out more often without eating (pun intended) into your savings, and you may even have extra to take home with you.
Look for value stores and be prepared to buy food that isn't made by the big names. Convenience stores are often well-situated for tourists and offer a range of the typical food you need – but they charge a premium and aren't your best choice if traveling on a budget.
Golden Tip

:
Golden budget travel tip: Get to Know as many people as you can! People are often an overlooked part of budgeting. From invites over to dinner to being offered a spare room in someone's house, by meeting new people, you'll encounter many new experiences that let you save money abroad.
Conclusion
As a solo traveler, it's important to be diligent and take every opportunity to cut down costs and avoid rushing to make bookings that you might regret in the future. Sometimes, you might have to cook for yourself or settle for instant coffee, but these budget travel tips will equip you to avoid touristy expenses and ultimately have a rich and authentic travel experience.
No matter where you go, and if you want to travel in luxury on a budget, make sure you remember to stop by Travel Till You Drop to learn about all the travel tips!
Book Your Trip : Check Out My Resources for Your Travel Needs
Use Skyscanner to find a cheap flight.  This is my very first stop when I'm looking for my next trip. It's a fast, easy-to-use search engine that is perfect for finding an affordable flight, a perfect hotel, and the right rental car for you in locations around the globe.
Book Your Accommodation
If you are looking for a super budget friendly location and are open to a hostel stay, make sure you book your hostel with Hostelworld. It offers the broadest range of quality hostels around the world. 
If you'd prefer a hotel or a guesthouse for stays less than 28 days, drop on over to Booking.com It's perfect for providing excellent options, a ton of user reviews, and prices to fit every budget.
For stays over 28 days, AirBnB still remains my #1 choice. User reviews and monthly pricing allow for some incredible deals all around the world.
Don't Forget Travel Insurance
Travel insurance is but a small up-front investment that you won't want to leave home without. After just one experience of having to delay or cancel your trip or having your luggage stolen, you'll wish you would have made that investment.  I've hated my life a few times when the moment arose, and I decided to skip out.  Let's just say, I've changed my ways and recommend each of the following companies to protect your ass-ets.
My favorite companies are:         
Want to Travel for Free?
Travel credit cards allow you to earn points that can be redeemed for free flights and accommodation — all without any extra spending. Check out my guide to getting free flights to get started.
Ready to Book Your Trip?
Check out my Resource Page for the best companies to help you book your travel at reduced rates!  This list will help you get to where you're going.  I know-I use them ALL the time!