Choose the right travel magazine
Oh, the illustrious wanderlust! We've all been bitten, and if you haven't, darling, you're reading the right article. Buckle up, for we're not just experts with a snazzy 5+ years in travel and writing, but your next best pals in choosing the right travel magazine! 
First and foremost, let's debunk a myth: magazines are not a thing of the past! Nay! They're the comfy pillow for your weary, wanderlust-head, especially when it's an exciting, heart-throbbing TRAVEL magazine—a well-documented, glossy-paged deity of tips and stories. With our seasoned eyes and perhaps a wine glass, we've traversed the textual landscapes to bring you the créme de la créme of travel magazines!
"To read is to voyage through time." – Carl Sagan
Unique Points to Explore:
Vivid Imagery and Journeys Through Words

: Delve into the picturesque allure of travel magazines. How does each publication teleport its readers to distant lands with mere words and images? Let's appreciate the mastery of visual and textual coherence, shall we?

Diverse Destinations & Cultural Deep Dives

: Explore how these magazines whisk us to unknown corners of the globe, illuminating the obscure, the exotic, and the utterly charming cultures that ensnare our globe-trotting hearts.

Travel Tips & Tricks from the Prose

: Provide insights on how each magazine serves as a trove of travel advice. From hidden gems to local etiquette, our savvy expertise discerns helpful tips from mere tourist traps!

They were stirring Narratives and engaging Storytelling

: A bit on how personal travel stories and narratives can sway our future destination choices. How does an artfully crafted travel tale seduce us into booking that next ticket?

The Allure of Print in a Digital Age

: Address the palpable magic of physical magazines in an era obsessed with screens. There's an undeniable romance in flipping through pages imbued with distant adventures.
Now, let's embark on a brief, whimsical journey through some acclaimed travel publications, shall we?
This is the where-have-you-been-all-my-life travel guide, not just spinning tales of typical tourist spots but twirling you around 120 freshly introduced destinations. Quite a boon for serial wanderers!
Vivid imagery of new and obscure locations

Detailed descriptions of experiences

A tour around the globe
Pros: A treasure trove of inspiration.
Cons: It may cause an unbearable urge to pack your bags.
Final Verdict: "Journeys of a Lifetime" is not just a magazine; it's a tantalizing teaser of what the world has to offer. Do grab it, but we don't think you should blame us for the sudden onset of adventure fever!
Where to Go, When to Go, What to See, What to Do. Essentially, the do-it-all guide that is flamboyantly rich and, quite literally, all over the map! From Civil War battlefields to serene beaches, it's an expert's dream laid out in print.
Introduction: This isn't your everyday travel magazine. It's a ticket to a world unseen, a sneak peek into corners of the United States that remain untouched and unspoken of in regular travel conversations.
Insights from the expert minds at National Geographic

Fascinating facts about each state

A dedicated section on Canadian provinces and territories
Pros: A versatile range of travel options.
Cons: It might become your new addiction.
Final Verdict: The invaluable travel information, enticing facts about each state, and the extra bit about Canada make it a must-have. It's your adventure elf on a shelf!
Witnessing the splendor of 225 global destinations, this magazine is a visceral explosion of beauty, blending nature and artifice in a visual spectacle. NatGeo yet again entraps us with its hypnotic imagery and immersive texts.
Features:

Vivid images and evocative descriptions

A meticulous blend of natural and artificial marvels

Hands-on information for enriched travel experiences
Pros: An enchanting visual and textual journey.
Cons: Actual visits might pale against these mesmerizing portrayals!
Introduction

: Pack your bags and embark on a whirlwind city-hopping journey, no Red Bull required!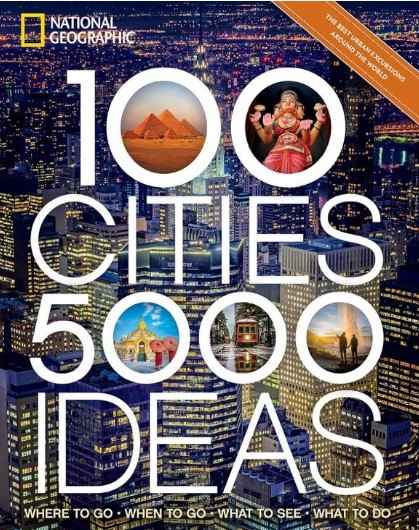 Features:

Detailed info on 100 cities, from the iconic to the underrated.

Tips on the best sights, bites, and activities.

Bonus side trip suggestions for that extra spice.

Pros:

The name isn't hyperbole; you get thousands of ideas.

Cons:

Risk of overwhelming your travel buddy with "WE HAVE TO GO HERE!" exclamations.

Final Words:

Ideal for the urban explorer with an insatiable curiosity. You are covered like a well-fitted travel hat, from dim sum tours to urban safaris.
Introduction: An invite for a journey and a life transformation.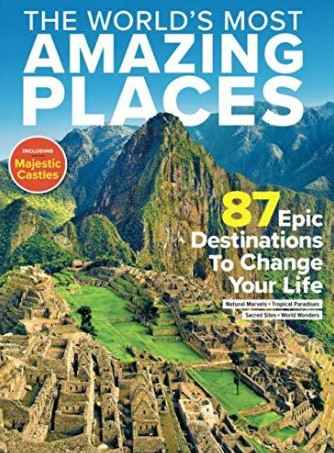 Features:

A carefully curated list of globe-trotting destinations.

Find solace in world wonders like Machu Picchu and the Taj Mahal.

Explore locales across continents, from easily accessible to the exotic.

Pros:

Takes you on trips that don't just end; they resonate.

Cons

: Potentially causing an existential crisis of "Why haven't I been here?"

Final Words:

The title doesn't lie. It's epic. It's life-changing. It's like a spiritual guru in paper form.
Introduction: The USA, in all its quirky and majestic glory, wrapped up in pages.
Features:

Everything from camping in the Grand Canyon to partying at Mardi Gras.

Fresh, captivating layout with vibrant photos.

Dive into oddities and extras that make the USA such a delightful enigma.

Pros:

An authentic slice of America, cherry pie not included.

Cons:

Sudden cravings for a road trip and cheesesteaks.

Final Words:

A comprehensive, vibrant guide that'll make Uncle Sam proud.
Introduction: Nature's catwalks await, with the promise of no high heels.
Features:

Stellar photography (big surprise: it's National Geographic again).

Expert insights from ace hikers like Andrew Skurka.

Trails spanning continents, climates, and experiences.

Pros:

A treasure trove for hikers, sightseers, and those with sturdy knees.

Cons:

Realizing that your couch potato lifestyle needs a serious revamp.

Final Words:

This would be it if Mother Nature had a diary. Delve in and discover her secrets.
Introduction: Embrace the s'mores life with Jeremy and Stephanie Puglisi's enchanting compilation of the USA's most incredible camping destinations.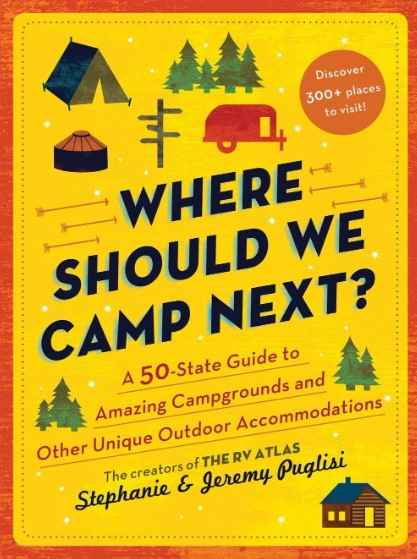 Features:

Over 300 camping spots spanning every state.

Not just camps but a directory of outdoor marvels and adventures.

Crucial details like amenities, best seasons to visit, and activities.

Pros:

A meticulous, comprehensive guide for novices and seasoned campers alike.

Cons:

It may invoke a sudden urge to purchase a tent and a stack of marshmallows.

Final Words:

It's more than a guide; it's an invitation to explore the wild wonders of the US, one campfire at a time.
Introduction: Unveil a world of brief yet intoxicating escapades with this colossal collection of spectacular weekend tours presented by National Geographic.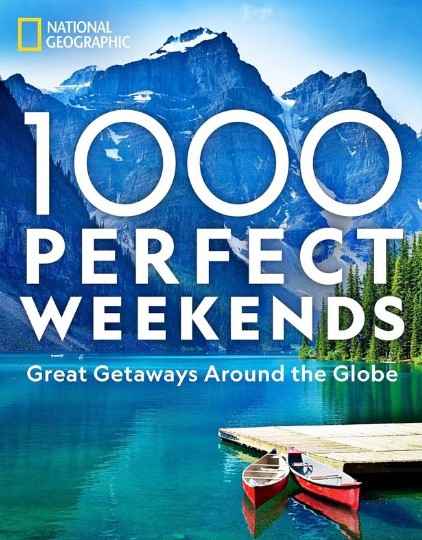 Features:

One thousand itineraries spanning a variety of interests and landscapes.

Scenic photography that transports you to each locale from the comfort of your couch.

Themed adventures, such as city escapes, mountain retreats, and more.

Pros:

A nifty tool for the transient traveler, providing many bite-sized adventures.

Cons:

Sheer volume may prompt decision paralysis when planning your next getaway.

Final Words:

It's not merely a book; it's a passport to countless micro-adventures, proving that grand experiences can be savored in just a weekend.
10. Fodor's The Complete Guide to African Safaris:
with South Africa, Kenya, Tanzania, Botswana, Namibia, Rwanda, Uganda, and Victoria Falls
Introduction: Fodor's brings the African savannah to your fingertips, assuring that your safari dreams morph from mere reveries into exhilarating realities.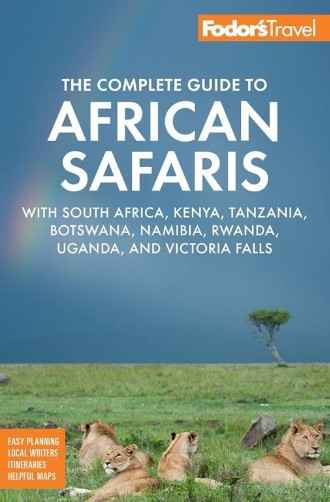 Features:

Diverse safari options in African gems like Kenya, Tanzania, and more.

Tips on the best times to witness natural phenomena like the Great Migration.

Engaging content that demystifies Africa's myriad landscapes and wildlife.

Pros:

A reliable companion that ensures your African adventures are eternally etched in your memory.

Cons:

May spark a perpetual love affair with the African wilderness.

Final Words:

Your quintessential guide, transforming the daunting task of safari planning into an exhilarating anticipation of the wild African tapestry awaiting you.

Final Verdict:

 

This is your visual appetizer, serving bits and pieces of the world on a glossy platter. Good luck trying to resist its allure!
Conclusion: 
Alright, while your eyes might be gleaming with the prospect of future travels, let's rein in that enthusiasm for a moment. Are these magazines sensational? Unquestionably. Yet, are they your only key to unlocking the secrets of travel? Certainly not. They're tools, brilliant, glittering tools, which, when utilized by an adroit traveler such as yourself (or aspiring, we don't judge), transform into the catalysts of unforgettable journeys.
Conclusively, we tip our metaphorical hats to these hearty compilations of words and images. They stir the wanderlust soup, sprinkling in bits of awe, a dash of excitement, and hearty chunks of invaluable information.
"Adventure is worthwhile in itself," avowed Amelia Earhart, and these magazines are portals to such adventures. But remember, in the words of another seasoned wanderer, Michael Palin: "Once the travel bug bites, there is no known antidote, and I know that I shall be happily infected until the end of my life." May your wanderlust forever burn brightly, and you Travel Till You Drop!