Imagine clear turquoise waters, white sand beaches, and swaying palm trees—all without spending a fortune. Believe it or not, you can visit the Maldives on a budget! In this post, we'll share some tips for traveling to the Maldives. From finding affordable airfare to choosing the right hotel, we'll give you all the information you need to plan the perfect trip without breaking the bank.
How to Get to the Maldives on a Budget
So, you've decided you want to visit the Maldives, but you don't want to break the bank? No problem! There are plenty of ways to get to this tropical paradise without spending a fortune. First, consider traveling during the off-season. Prices are usually higher during the peak winter, so plan your trip for late spring or early autumn.
Another way to save money is to fly to a nearby airport. If you can't find a cheap flight into Male, consider flying into Dubai, Sri Lanka, or India and then taking a connecting flight to the Maldives rather than trying to find a direct flight. Many resorts offer lower rates for guests who are willing to book last minute or grab an AirBnB.  
So don't be shy—ask around and see what deals are available, you may be surprised at the deals you can get if you just ask when visiting the Maldives on a budget.  I've unfortunately had to cancel 2 separate vacations to the Maldives, and each time the hosts asked if it was due to their rate and if they could lower it to bring me back.   So, there's a good chance you could get that discount right up front it you ask. AirBnBs are great options when trying to find a deal, as in many cases, they are hosted by individual owners who are just looking to fill the space.  The price you see is not necessarily what you get.
Where to Stay
There are a few things you can do to make your trip to the Maldives more affordable. For starters, try to stay away from the touristy resort areas.  While they're beautiful, they can be quite expensive. Instead, look for smaller guesthouses and hotels located on the outskirts of town or on islands that aren't as populated.  The water is just as crystal clear on the other islands as it is in front of the Four Seasons.  
You'll likely have to take a boat, taxi, or puddle jumper to get to your hotel, but it's worth it for the savings. Another option is to camp or stay in a hostel.  There are a few camping spots located on some of the more remote islands, and hostels can be found in most of the larger towns.  Just be prepared for basic accommodations—most hostels don't have air conditioning or Wi-Fi.  This is the way to go if you're not picky and are willing to stay in something less than a 4- or 5-star hotel.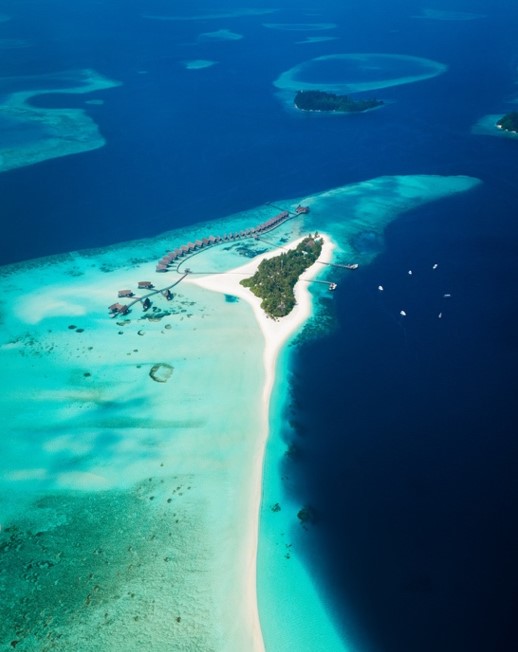 What to Eat in the Maldives on a Budget
When you're in the Maldives, you'll want to make the most of the local cuisine, and luckily, it's already affordable to do so.  Here are a few dishes that you should definitely try on your Maldives on a budget vacation: Rice and curry is a must-eat dish in the Maldives. It's basically rice cooked with a variety of different curries, and it's usually served with chicken or fish.  
You can find this dish at most restaurants, and it's a great way to get your protein fix.  Another must-try dish is mas huni. It's a type of tuna salad that's made with onions, chili peppers, and coconut milk. It's salty, spicy, and oh-so-delicious. And finally, don't forget about the Dhivehi roshi. It's a flatbread that's made with flour, sugar, salt, yeast, and ghee (clarified butter) that tastes different than anything we have at home.  It's typically served with honey or jam, and it makes a great breakfast or snack option.
Budget-friendly Activities
Now that you're almost ready to pack up to travel to the Maldives on a Budget, let's talk about things you can do while you are there.  Here are some tips for enjoying the beautiful Maldives without breaking the bank:
Stick to the local islands: The more popular touristy islands will be the costliest for everything you want to do. If you stick to the less touristy islands, the activities will be the same, but you'll get to enjoy the discounted rate.

Book your trip in the offseason: Prices are always highest during peak season. If you can travel during the offseason, you'll save quite a bit. Thankfully you'll also enjoy the island with far fewer tourists.

Pack your own meals: Eating out can be expensive, especially in paradise. Drop by the grocery store and cook for yourself. Pack your own snacks and meals to have picnics on the beach. You can't ask for better scenery while watching the sun go down, so why not enjoy your finger foods on the beach.  
Participate in free or inexpensive activities: There's no need to spend money every day on activities. There are a ton of free things to do in the Maldives. If you think ahead and bring your snorkel and fins, you'll get to enjoy the water every single day. Also, there is plenty of hiking and biking throughout the island.

Book through a local travel agency: If you book your travels or activities with a travel agency in the Maldives, you will find that often they get better rates than booking through a big international chain. The prices they add on to cover their profits can be exorbitant, so do your research and talk with the locals.
Related Post: How to Choose the Best Maldives Travel Package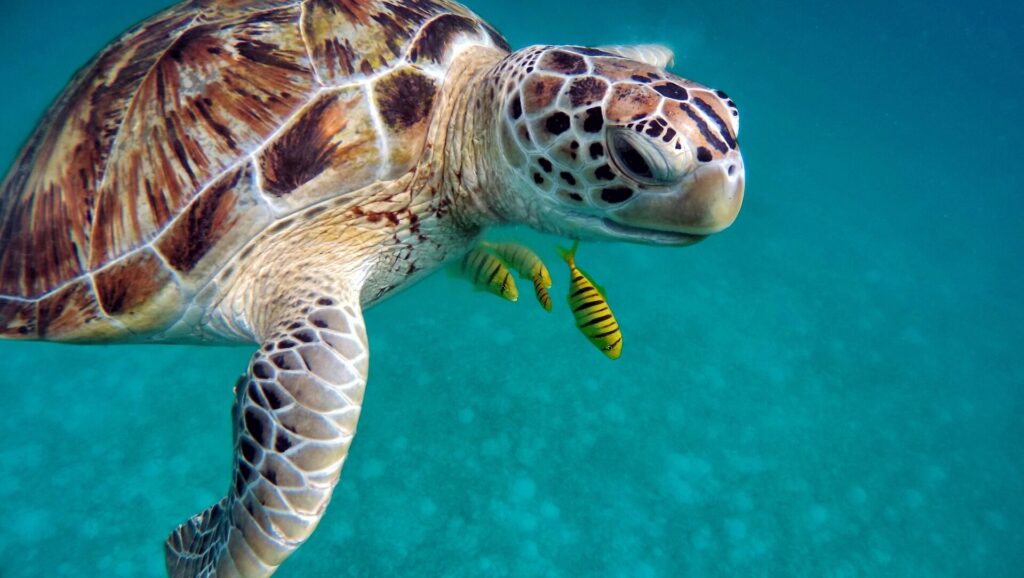 Conclusion
You already know that the Maldives is a luxurious destination, often used for honeymoons and couples to express their love to one another.  For us solo travelers who don't want to break the budget, you can use a variety of tips and tricks to enjoy this set of stunning islands and have your own luxury Maldives on a budget vacation.  With a few changes and a few tweaks to your travel plans, you can easily enjoy a trip to the Maldives without breaking the bank.  
If your goal is to visit the Maldives, but you are willing to stay in accommodations that are off the touristy path and aren't quite as posh, you can do the Maldives on a budget and still enjoy the beauty of the island.   If you'd like to see other alternatives that are more luxurious and offer top-notch services, make sure you visit my article on the Top 7 Overwater Bungalows in the Maldives and always remember to Travel Till You Drop!
Book Your Trip To Maldives: Check Out My Resources for Your Travel Needs
Use Skyscanner to find a cheap flight.  This is my very first stop when I'm looking for my next trip. It's a fast, easy-to-use search engine that is perfect for finding an affordable flight, a perfect hotel, and the right rental car for you in locations around the globe.
Book Your Accommodation
If you are looking for a super budget friendly location and are open to a hostel stay, make sure you book your hostel with Hostelworld. It offers the broadest range of quality hostels around the world. 
If you'd prefer a hotel or a guesthouse for stays less than 28 days, drop on over to Booking.com It's perfect for providing excellent options, a ton of user reviews, and prices to fit every budget.
For stays over 28 days, AirBnB still remains my #1 choice. User reviews and monthly pricing allow for some incredible deals all around the world.
Don't Forget Travel Insurance
Travel insurance is but a small up-front investment that you won't want to leave home without. After just one experience of having to delay or cancel your trip or having your luggage stolen, you'll wish you would have made that investment.  I've hated my life a few times when the moment arose, and I decided to skip out.  Let's just say, I've changed my ways and recommend each of the following companies to protect your ass-ets.
My favorite companies are:         
Want to Travel for Free?
Travel credit cards allow you to earn points that can be redeemed for free flights and accommodation — all without any extra spending. Check out my guide to getting free flights to get started.
Ready to Book Your Trip?
Check out my Resource Page for the best companies to help you book your travel at reduced rates!  This list will help you get to where you're going.  I know-I use them ALL the time!