If are you planning your trip to Cuba and want to know the basic things then you're at the right place. Cuba is the largest island in the Caribbean Sea, with beautiful mountains and rolling hills covering approximately one-third of the land. The remaining two-thirds of the island is used mainly for farming. While Cuba is a safe travel destination, there are some warnings and restrictions that travelers should be aware of.
Things You Need To Know While Planning a Trip to Cuba
Travel Warnings and Restrictions
If you're a US citizen, trip to Cuba must be facilitated by a visiting company based within the United States. Visitors must travel with a direct itinerary that appears to be engaging in significant trades with Cuban individuals. Unfortunately, lounging around on Cuba's sunny beaches and sipping mojitos all day is prohibited. However, US Cuba travel administrators can help in organizing trips that highlight the best of what the island offers, including rum, cigars, museums, and the friendly nature of the Cuban people.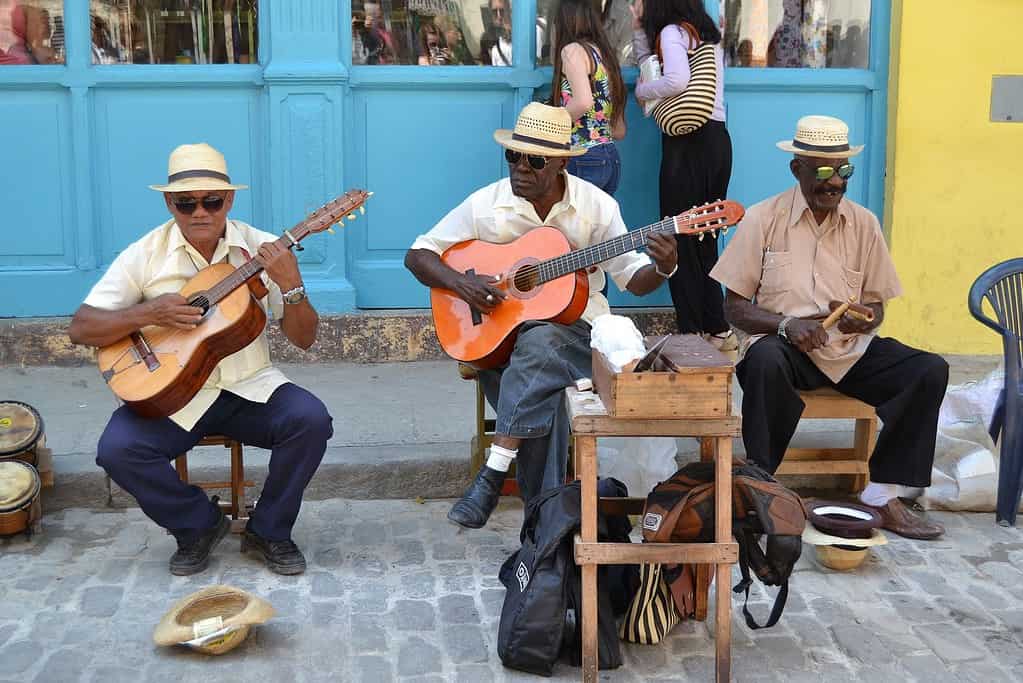 What You Need to Enter Cuba
For a trip to Cuba, travelers must have a valid passport with at least six months of validity at the time of entry. Tourist visas are also required for all guests. Entering Cuba without government authorization can result in arrest and imprisonment. Canadian citizens can enter Cuba without a visa if their trip is for tourism purposes, but a visa is required for any business travel.
1. Tourist Visas:
Eligibility: Tourist visas are typically available to travelers visiting Cuba for leisure, exploration, or vacations. They are the most common type of visa for tourists.
Purpose: Tourist visas allow travelers to experience Cuba's culture, heritage, and attractions. They are suitable for sightseeing, enjoying the beaches, and immersing in local traditions.
2. Business Visas:
Eligibility: Business visas are intended for travelers engaging in commercial activities, such as meetings, conferences, trade, and investments in Cuba.
Purpose: Business visas facilitate activities related to trade, commerce, or investments. They allow individuals to attend business meetings, explore economic opportunities, and represent their companies in Cuba.
3. Family Reunification Visas:
Eligibility: Family reunification visas are designed for individuals with Cuban family members who are citizens or residents of Cuba.
Purpose: These visas enable family members to reunite with their loved ones in Cuba. They may be used for visiting family, attending special occasions, or providing support to relatives.
4. Student Visas:
Eligibility: Student visas are available to international students enrolling in Cuban educational institutions.
Purpose: These visas are for individuals pursuing academic studies, language courses, or research programs in Cuba.
Do you know: Dark Tourism: What Is It and Why Is It Popular?
Medical Insurance and Vaccinations
Medical insurance is also required for trip to Cuba. While vaccinations are not required, they are recommended for travelers, including those for hepatitis A, typhoid, and cholera. Yellow fever vaccinations are required for travelers arriving from regions with yellow fever, such as Brazil or Colombia. Cuban immigration officers will check for proof of medical insurance upon arrival.
U.S. insurance policies are not accepted in Cuba, so travelers must secure insurance with Cuba's Travel Protections organization.
Must-See Destinations
Havana:
The capital city of Cuba, Havana, is a captivating blend of colonial architecture, classic cars, and a vibrant arts scene. Explore the historic Old Havana (Habana Vieja), stroll along the Malecón, and immerse yourself in the rhythms of salsa music.
Viñales
Located in the Pinar del Río province, Viñales is renowned for its stunning limestone mogotes, tobacco farms, and unique landscapes. Take a horseback ride through the Viñales Valley or visit a tobacco plantation to witness traditional cigar-making.
Trinidad
Trinidad, a UNESCO World Heritage site, is a well-preserved colonial town with cobblestone streets and colorful buildings. Discover the Museo Romántico, hike to the nearby waterfalls, and enjoy live music in Casa de la Musica.
Varadero
For sun and sea enthusiasts, Varadero offers 20 kilometers of pristine beaches along the Hicacos Peninsula. Enjoy water sports, scuba diving, and the convenience of all-inclusive beachfront resorts.
Santiago de Cuba
Santiago de Cuba is Cuba's second-largest city and a cultural hub. Explore the historic Castillo del Morro, attend a carnival, and visit the Santa Ifigenia Cemetery, where Fidel Castro's tomb is located.
Cuban Cuisine
One of the highlights of any trip to Cuba is the opportunity to savor the flavors of Cuban cuisine, which is a delightful fusion of Spanish, African, and Caribbean influences. Here's a taste of what to expect when dining in Cuba:
Ropa Vieja:
A classic Cuban dish, Ropa Vieja consists of shredded, slow-cooked beef stewed in a tomato-based sauce. It's often served with rice, black beans, and fried plantains, making for a hearty and flavorful meal.
Moros y Cristianos:
Moros y Cristianos, or "Moors and Christians," is a traditional Cuban dish of black beans and white rice cooked together with spices. This dish is often served as a side dish and complements many Cuban meals.
Arroz con Pollo:
Arroz con Pollo is a comforting Cuban dish that combines tender chicken pieces with saffron-infused rice, vegetables, and olives. It's a flavorful and satisfying choice.
Tostones:
Tostones are twice-fried green plantains, creating a crispy and savory snack. They are often served as a side dish or appetizer and can be accompanied by dipping sauces like garlic mojo or aioli.
Yuca con Mojo:
Yuca, or cassava, is a starchy root vegetable served with a garlicky sauce known as mojo. It's a simple yet delicious Cuban side dish.
Cuban Sandwich:
The Cuban sandwich is a beloved classic. It typically features Cuban bread filled with roast pork, ham, Swiss cheese, pickles, and mustard, then pressed to perfection. It's a popular choice for a quick and tasty meal.
Ideal Seasons for Visiting Cuba
High Season (November to April): The high season, which extends from November to April, is the most popular time to visit Cuba. During this period, the weather is generally at its best, characterized by comfortable temperatures, clear skies, and minimal rainfall. It's the ideal time for outdoor activities and cultural exploration.

Events: This season coincides with numerous cultural events and festivals, such as the Havana International Jazz Festival in January or the vibrant Havana Carnival in August.
Shoulder Seasons (May and October):
During the shoulder seasons in May and October, Cuba experiences transitions between the wet and dry seasons. These months offer a balance between weather conditions, affordability, and fewer crowds, making them a favorable choice for some travelers.
Low Season (June to September):
The low season, which spans from June to September, overlaps with the hurricane season in the Caribbean. This period brings the risk of hurricanes and tropical storms, resulting in heavy rainfall and strong winds. Travelers should exercise caution and stay prepared for potential disruptions.

Advantages: Despite the weather-related challenges, the low season offers budget-friendly options, fewer tourists, and the opportunity to witness Cuba's natural beauty amid lush landscapes.
Considerations for Hurricane Season:
Travelers planning a visit during the low season (hurricane season) should take several precautions, including:

Travel Insurance: It's crucial to purchase comprehensive travel insurance that covers trip cancellations, delays, and interruptions due to hurricane-related issues.
Flexibility: Have flexible travel itineraries and be prepared to adapt plans if necessary.
Local Updates: Stay informed about weather updates and heed the advice of local authorities for safety.
Travel Restrictions for U.S. Citizens
For citizens of the United States, it's important to note that the U.S. government still does not authorize tourism to Cuba. Travel must fall into one of 12 categories to be considered legitimate, including family visits, educational activities, religious purposes, and humanitarian reasons. While President Joe Biden has vowed to quickly fix the travel restrictions imposed by the previous administration, travelers must still be sure to follow the legal requirements for trip to Cuba safely and securely.
Categories of Authorized Travel: The U.S. government has established specific categories of authorized travel to Cuba. These categories include activities such as family visits, educational programs, support for the Cuban people, and more. It's essential to understand which category best aligns with the purpose of your trip.

Legal Requirements: When traveling from the United States to Cuba, U.S. travelers must comply with certain legal requirements, which may include keeping detailed records of their trip, adhering to specific itineraries, and not engaging in prohibited transactions. Familiarize yourself with these requirements and maintain the necessary documentation.

Check for Updates: Given that regulations can change, it's advisable to check for the latest updates and requirements from the U.S. Department of the Treasury's Office of Foreign Assets Control (OFAC) before embarking on your journey. Staying informed will help ensure a smooth and legally compliant visit.
Conclusion
With these tips, travelers can have a safe and enjoyable trip to Cuba while being mindful of the country's legal and medical requirements.