Weekend Getaway Packing List
Hey ladies! Who else gets excited at the thought of a girls' Weekend Getaway Packing List? We sure do! Imagine driving with your besties, feeling the sand between your toes on a beach escape, or exploring a new city together. It's a magical experience that lets you escape the daily grind and create unforgettable memories.
But before you start planning all the fun activities, there's one important thing you need to consider – your Weekend Getaway Packing List. Yes, we know it doesn't sound as exciting as planning the trip itself, but trust us, it's crucial for a stress-free and enjoyable getaway.
That's why we've put together this guide to help you pack like a pro and make the most of your time with your besties. Whether you're heading to a sunny beach, a bustling city, or a camping trip, we've got you covered. So, let's dive into the world of girls' Weekend Getaway.
The Perfect Weekend Bag
When it comes to planning a girls' Weekend Getaway Packing List, one of the first things to think about is the trusty travel companion that will hold all your essentials. Your weekend bag isn't just for carrying your stuff; it's your key to hassle-free adventures. And let's be honest, you want a bag that's big enough to fit everything you need, but also easy to carry—especially if you're sharing accommodations or carpooling with your best friends.
So, why is the choice of a weekend bag so important? Well, it sets the tone for your whole trip. A well-chosen bag can make your life easier, while the wrong one can leave you struggling and frustrated. That's why we recommend the Cargo Hauler Duffel as your ultimate packing companion for your girls' trip.
Why choose the Cargo Hauler Duffel?
This versatile bag is designed with your girls' getaway in mind. It's the perfect combination of spaciousness and manageability, making it great for sharing accommodations or carpooling. Plus, it has a clever feature: zip-away backpack straps. These straps let you easily switch between carrying styles, so you can use it as a duffel or a backpack, depending on what you need.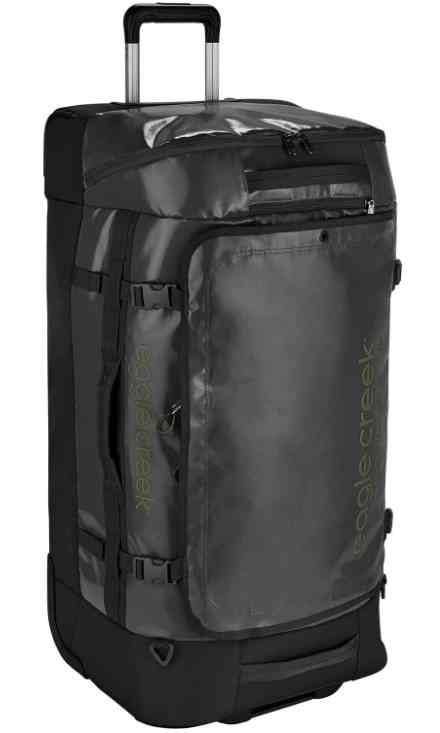 So, as you embark on your girls' trip, remember that your weekend bag is more than just luggage—it's your trusted sidekick, your adventure enabler, and your packing partner in crime. Choose wisely and let the Cargo Hauler Duffel take you on a journey where convenience and style come together.
If you are unsure of your destination, check out our post on the Best Girls Trip Destinations in the World: Top 10 Getaways
Versatile Clothing Choices: Making Every Outfit Count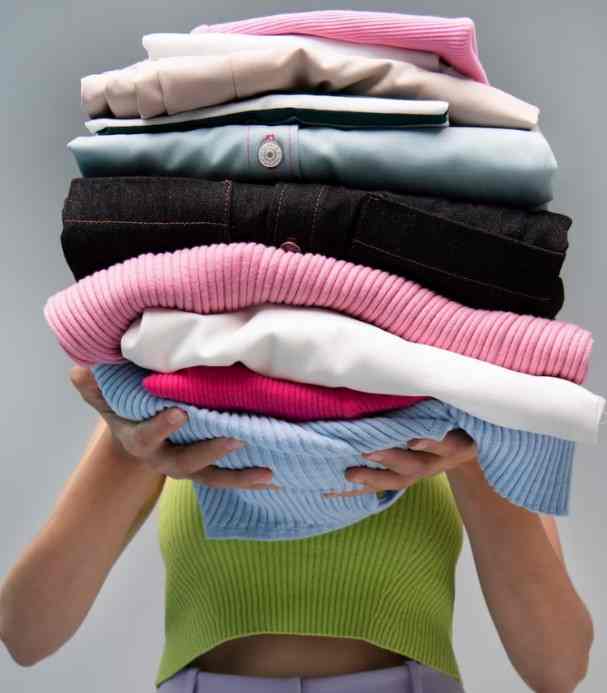 For a Beach Getaway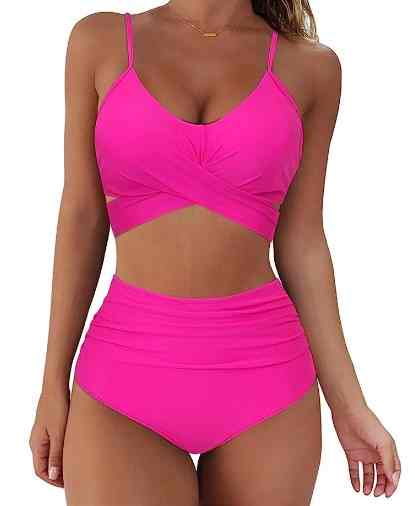 For a City Escape
Speaking of accessories we have more accessory ideas to travel within our The Ultimate Guide to the Best Travel Accessories for Women
Remember, the key to versatile clothing choices is to pack items that can be mixed and matched to create different outfits. This way, you can make the most out of your wardrobe and have fun experimenting with different looks during your getaway. Happy packing!
Practical Accessories: Elevating Style and Functionality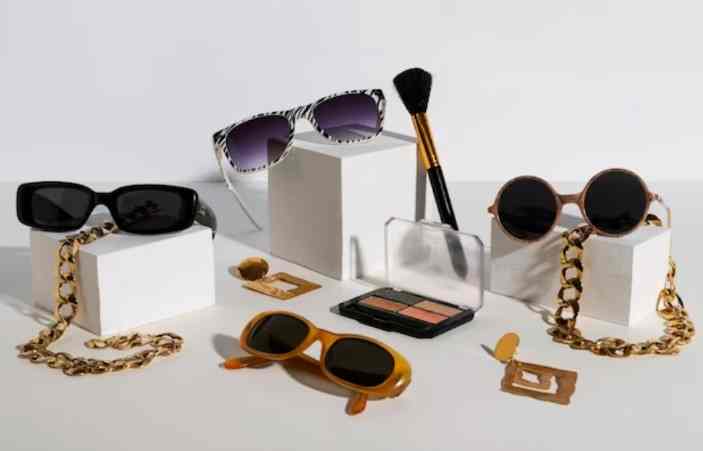 Let's talk about practical accessories that can take your style and travel experience to the next level. Accessories are often overlooked, but they can make a big difference in how you look and feel on your girls' getaway. Here are some must-haves:
Versatile Scarves
Scarves are amazing because they can be worn in so many different ways! They're not only fashionable but also practical. You can use them as a beach cover-up, a picnic blanket, or even a cozy wrap on chilly evenings. Choose lightweight scarves that match your outfits, and you'll be good to go.
Sun Hats
Stay stylish and protected from the sun with a chic sun hat. They're perfect for the beach or exploring the city. Plus, they add a touch of glamour to any outfit.
Sunglasses
Sunglasses are a must-have accessory for any trip. Not only do they protect your eyes from the sun, but they also add a bit of mystery to your look. Make sure to choose a pair that flatters your face shape and provides UV protection.
Stylish Headbands and Hair Accessories
Switch up your style with stylish headbands and hair accessories is just what you need. Whether you're hitting the beach on a windy day or exploring the city, these accessories will keep your hair in check and add a pop of color to your look.
Functional Tote Bags
Need a bag that can do it all? A functional tote bag can save your day. They're roomy enough to carry all your beach essentials, but they also double as a shopping bag or an extra carry-on during your travels. Talk about versatility!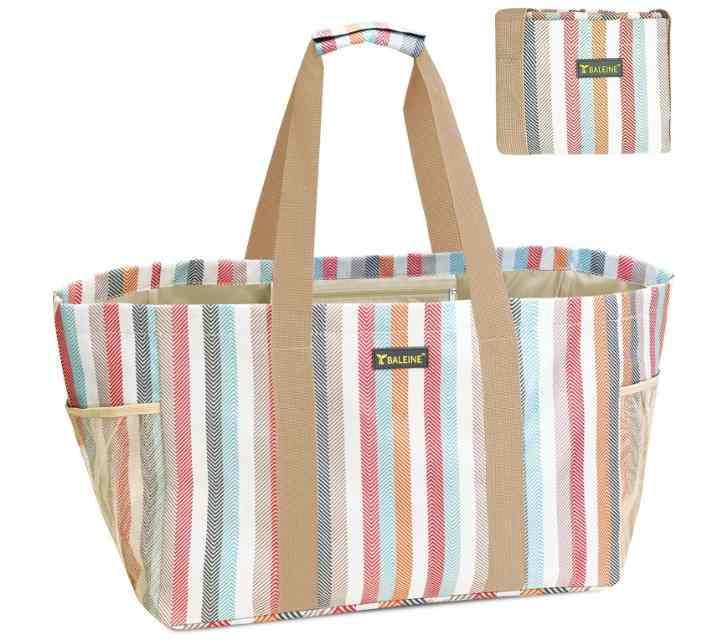 Travel Jewelry Organizer
Tired of untangling your jewelry every time you need to get ready? Say goodbye to that hassle with a compact travel jewelry organizer. It keeps your necklaces and earrings tangle-free and organized, so you can easily find what you need.
Foldable Umbrella
Don't let unpredictable weather ruin your day. A foldable umbrella is a must-have accessory that fits perfectly in your plans, whether it's unexpected rain showers or scorching sun.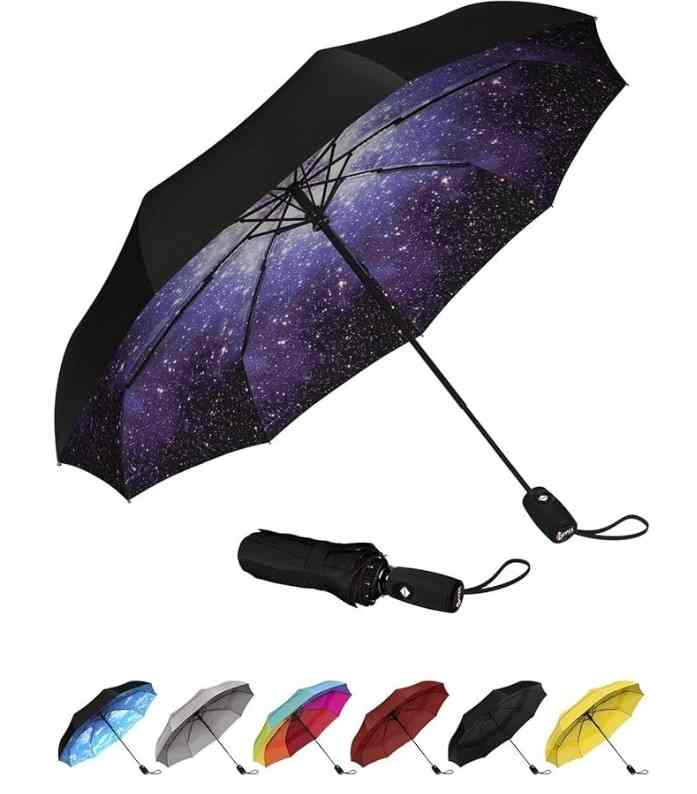 Multi-Functional Scarf with Hidden Pockets
Looking for a fashion-forward way to keep your essentials safe? A multi-functional scarf with hidden pockets is the answer. It's not only stylish but also practical, with hidden pockets for your phone, passport, or money. Keep your valuables secure and easily accessible in the most discreet way possible.
As you start collecting these awesome accessories, keep in mind that they not only boost your style but also bring loads of convenience and flexibility to your girls' getaway. With the perfect accessories, you'll be all set for any exciting adventures that come your way, and you'll look absolutely fabulous while at it!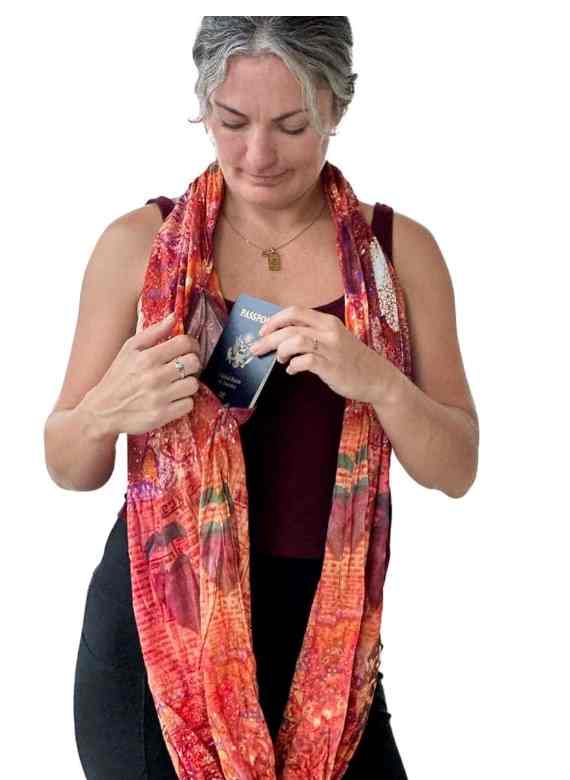 Make the most of your trip and read up on our 3 Easy Travel Food Ideas for Beginners
Other Useful Items for Your Girls' Weekend Getaway
In addition to the essentials and practical accessories we've covered, here's a quick roundup of other items that can enhance your girls' getaway experience:
Reusable Shopping Bags: Perfect for impromptu shopping sprees or carrying beach essentials, these eco-friendly bags fold up compactly.
Travel Pillow: Next up, a travel pillow. You'll be able to catch some Z's and have cozy naps on the go with this comfy pillow. No more uncomfortable journeys!
First Aid Kit: Because It's always good to be prepared for minor mishaps. This compact kit comes with bandages, antiseptic wipes, and pain relievers, so you'll be covered.
Travel Adapters: If you're traveling internationally, make sure to pack the right travel adapters. You don't want your devices running out of juice!
USB Power Bank: Speaking of devices, a power bank is a must-have. Stay connected and capture every amazing moment by having a portable charger handy.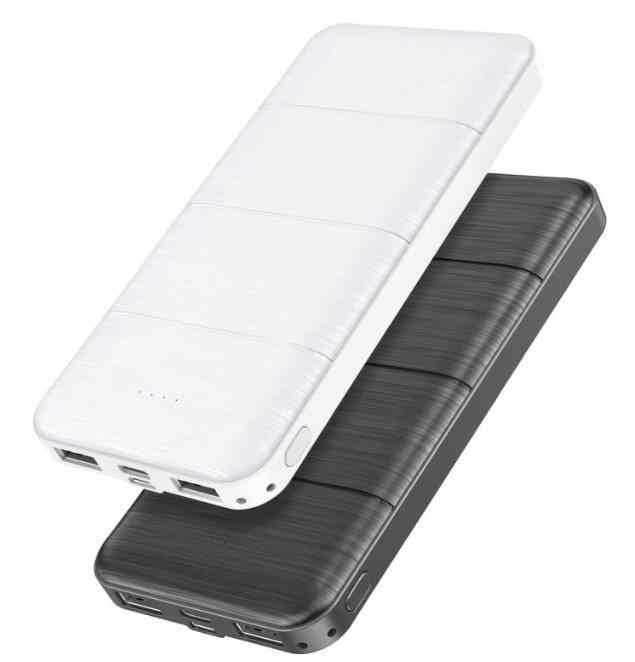 A Good Book or E-Reader: Bring along a good book or e-reader for those moments of relaxation or downtime. It's always nice to have a captivating read ready to enjoy.
Travel Journal: Don't forget a travel journal! Chronicle your adventures, jot down memorable moments, and document your girls' getaway. It'll be a great keepsake.
Reusable Water Bottle: Stay hydrated with a reusable water bottle. It's super handy, and you can take it with you wherever you go.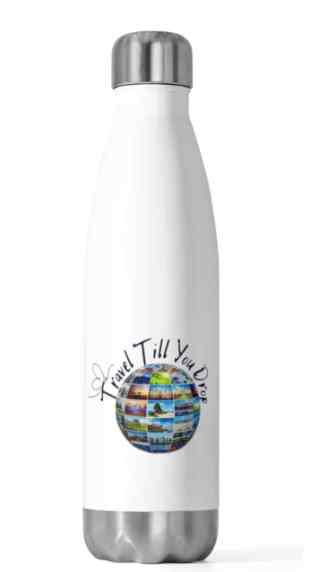 Insect Repellent: If your adventure takes you into nature, insect repellent is a must. It'll save you from those pesky mosquitos.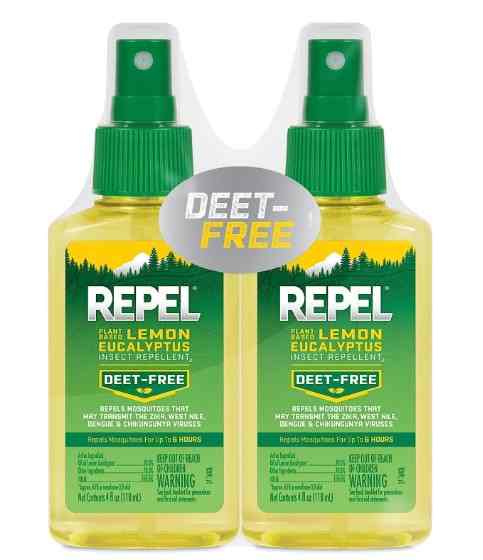 Travel Size Perfume or Fragrance: Stay fresh and fragrant throughout your journey with a travel-sized perfume or fragrance.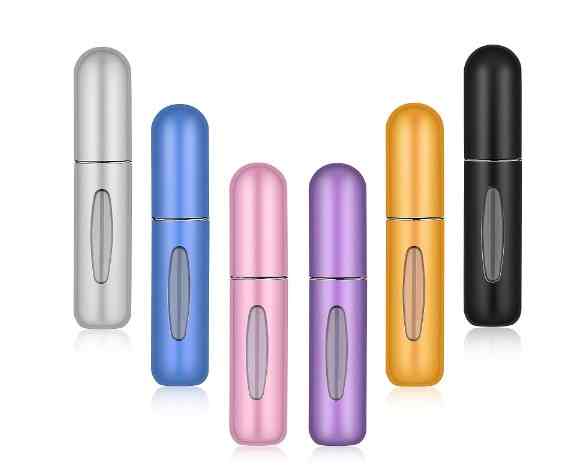 Ziplock Bags: Lastly, don't forget some Ziplock bags. They're super versatile and can help with organization, separating wet items, or keeping snacks fresh.
Travel Sewing Kit: Oh, and one more thing! A travel sewing kit can be a lifesaver for any wardrobe emergencies. You never know when you might need it.
Pack smart and light! Of course, it's always tempting to bring along extra stuff, but make sure you choose wisely based on where you're going and what you'll be doing. That way, you can have a totally carefree and fun trip. 
With your awesome Weekend Getaway Packing List all set, you're totally ready to take on any adventure that comes your way! Whether you're planning a fun girls' trip, exploring solo, or embarking on a journey with your loved ones, you've got all the essentials you need to be fully prepared and look super stylish for every moment. Let's go, and no matter where you go, always remember to at Travel Till You Drop!