Ladies, it's time to forget the daily grind and unleash your inner wild child! It's Salem, Massachusetts, Halloween 2023, and it's brimming with giddy mayhem! Gather your best witches, and let's brew some unforgettable, sassy moments in the Halloween capital of the world!
Hit the Road to Salem for Halloween
So, you want to let your hair down and swap the strait-laced life for a roller coaster of revelry? Then Salem for Halloween is your undisputed destination! This place knows how to throw a party where no husband, no kiddo, and no mundane responsibilities are allowed to play spoilsport.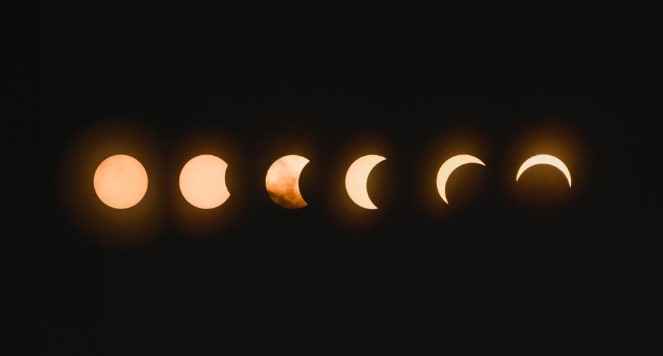 Salem: The Sinful Playground
What's Salem offering this Halloween? Oh, just an irresistible mix of spooky thrills, laughter, dance, drink, and, did we say, drink? Whether you're here for the ghostly ambiance or the electric nightlife, Salem Halloween events are tailor-made for women ready to paint the town red!
Drop Your Bags & Boogie!
First, grab a room at a spicy Salem hotel, chuck those bags, and slip into your most smokin' outfit. Remember, the scarier, the sexier! This town doesn't do "subtle"—it's bold, outrageous, and wildly infectious!
A Walk on the Wild Side
The first stop is the Salem Halloween Museum. This isn't your regular "Here are some ancient artifacts" museum. It's a concoction of the quirky, the eerie, and the downright whimsical! Let the tales of the supernatural tickle your funny bone and send shivers down your spine simultaneously. Laughter is the best aphrodisiac, after all!
Dance & Dazzle under the Moonlight
Then, hit the cobblestone streets. They're teeming with history and bustling with energy, laughter, and music. The moonlight is magical, and the air is thick with mischief. Dance as if the night is young and endless. Every step is a story, and every laugh is a sweet sin!
Bubbling Brews & Wicked Drinks
Salem isn't just about ghost tours and haunted houses—it's also home to compelling watering holes. Yes, the drinks here are a riot of flavors, guaranteed to make your head spin delightfully. Drink, dance, repeat—it's the Salem way! And yes, no one's counting the cocktails!
Midnight Snack Attack!
Post-midnight munchies are a must! Dive into the delicious eateries scattered around town. Salem's gastronomy is as diverse as its folklore—expect everything from sizzling tapas to creamy pasta. And forget calories—they don't count in Salem!
Shop till You Drop
Of course, what's a girls' trip without some retail therapy? The Halloween store in Salem is perfect for shopping for everything wicked and wonderful. Whether it's quirky costumes, sultry masks, or devilish accessories, this place has it all!
Halloween in Salem: Where Every Night is a Fable!
So, lose yourself in a wild, whimsical world on Halloween in Salem. Salem has something for every sassy soul out there, whether it's the tempting flavors, the saucy dances, or the sinful laughter. What happens in Salem stays in Salem—especially the laughter, the memories, and the faint echo of your dancing steps under the shimmering moonlight!
Unleash Your Inner Sorceress!
Salem isn't just a town; it's an emotion, a whirlwind, and a spicy little secret whispered through the winds! This Salem Halloween, it's time to unleash your inner sorceress and let the world be your playground!
Mystical Salem Tours
The town beckons with its myriad of spooky tours. The journey is thrilling, with shadows whispering tales of yore, winds singing ballads of the unknown, and every corner holding whispers of mysterious lore. Hold hands, giggle, scream, and let the atmosphere of mystery envelop you in its warm embrace. It's more about the allure, unknown, and charm than just pure fright!
The Spellbinding Music Scene
Now, let's talk beats and rhythm. Salem's music scene is like a potent potion—vibrant, eclectic, and intoxicating. Whether it's a jazz night or a rock concert, music in Salem is a fascinating brew of melodies, stirring your soul and making your heart dance. The beats are the perfect companion for your adventurous spirit, and the tunes—oh, they talk, whisper, and laugh. They're your musical mates for the night!
Naughty but Nice!
Dress up, dress down, be the queen or the naughty witch; in Salem, it's all about flaunting your true self. And ladies, let's remember the magical transformation a touch of makeup, a sprinkle of glitter, and a swish of a wand can bring! Salem is where your wild dreams and naughty fantasies come to life. It's cheeky; it's playful. It's everything nice with a touch of spice!
Epicurean Ecstasy
The gastronomic adventure in Salem is nothing short of a culinary carnival. The town has cozy bistros, vibrant pubs, and elegant restaurants offering an array of flavors. Indulge in the rich, the spicy, the sweet, and the tangy. Remember, the food here is a feast for the palate and a treat for the soul. Every bite is a flirtatious wink, a sweet kiss, a sultry dance!
Laugh, love, and live!
What's life without laughter? In Salem, every street has a joke, and every corner has a smile. Every moment is wrapped in giggles. It's where laughter is the secret language—the sweet symphony, the magical melody. So, laugh till your belly aches, till tears roll down, and every worry fades into the twinkling night!
Mingle with the Locals
The locals here are a lively lot! Conversations flow like sweet wine, stories are shared like precious gems, and friendships are formed in the blink of an eye. They're your guides, your companions, and your fellow mischief-makers. Let them show you the hidden gems, the secret spots, and the enchanted corners of their magical town!
Historical Museums
Salem boasts several museums dedicated to the Salem Witch Trials, where visitors can delve into the historical context of the trials, the social dynamics, and the lives of the accused. The Witch Trials Memorial, for example, pays homage to the women and men who suffered during this dark time. The Salem Witch Museum and the Witch History Museum provide informative exhibits, often featuring dramatic presentations that offer a perspective on the accused and accusers.
Salem Witch Museum: This museum is one of the most famous in Salem. It presents the history of the Witch Trials through a combination of life-sized stage sets, figures, and narration, offering a dramatic and informative experience. It also touches on the perspectives of the accused women.
The Witch History Museum: Similar to the Salem Witch Museum, this museum provides an immersive historical experience with exhibits, reenactments, and storytelling. It sheds light on the lives of those involved in the trials, including the accused women.

The Witch House (Jonathan Corwin House): This is the only structure in Salem with direct ties to the Witch Trials, as it belonged to Judge Jonathan Corwin, who played a role in the trials. While not a museum, you can tour the house and learn about the trials from a historical perspective.

A Final Spell
Before you know it, it's time to leave this magical realm. But fear not! The essence of Salem, the lingering laughter, the sweet sinfulness—it all travels with you, quietly nestling in the corner of your heart. It's not a goodbye; it's a 'see you later.' Because once you taste Salem's wild, whimsical charm, returning is not a choice; it's a craving!
In Summation
Girls, it's time to swap the mundane for the magical, the ordinary for the extraordinary! This Halloween, let Salem be your enchanted kingdom, where every moment is a dance, every step is a song, and every night is a celebration. Embrace the magic, relish the madness, and let your spirit run wild and free!
So, gather your gang of gorgeous witches and hop on your broomsticks! Salem is ready with its pot of bubbling fun, waiting to welcome you to a world where every moment is an adventure and every experience is a treasure! Who said Halloween in Salem was just about frights? Salem is about frolic, freedom, and a generous sprinkle of folly!
So, wrap your witches, pack your potions, and let's make some magical, mischievous memories! Because, darling, in Salem, every woman is a story, every night is a carnival, and every moment is a treasure waiting to be discovered!
So, are you ready to spice things up this Halloween in Salem? it is calling, promising a whirlwind of passion, thrills, and unadulterated fun! See you there, my wild witches!
Book Your Trip : Check Out My Resources for Your Travel Needs
Use Skyscanner to find a cheap flight.  This is my very first stop when I'm looking for my next trip. It's a fast, easy-to-use search engine that is perfect for finding an affordable flight, a perfect hotel, and the right rental car for you in locations around the globe.
Book Your Accommodation
If you are looking for a super budget friendly location and are open to a hostel stay, make sure you book your hostel with Hostelworld. It offers the broadest range of quality hostels around the world. 
If you'd prefer a hotel or a guesthouse for stays less than 28 days, drop on over to Booking.com It's perfect for providing excellent options, a ton of user reviews, and prices to fit every budget.
For stays over 28 days, AirBnB still remains my #1 choice. User reviews and monthly pricing allow for some incredible deals all around the world.
Don't Forget Travel Insurance
Travel insurance is but a small up-front investment that you won't want to leave home without. After just one experience of having to delay or cancel your trip or having your luggage stolen, you'll wish you would have made that investment.  I've hated my life a few times when the moment arose, and I decided to skip out.  Let's just say, I've changed my ways and recommend each of the following companies to protect your ass-ets.
My favorite companies are:         
Want to Travel for Free?
Travel credit cards allow you to earn points that can be redeemed for free flights and accommodation — all without any extra spending. Check out my guide to getting free flights to get started.
Ready to Book Your Trip?
Check out my Resource Page for the best companies to help you book your travel at reduced rates!  This list will help you get to where you're going.  I know-I use them ALL the time!