Ladies, listen up! Forget about the kids and the husbands for a second. Yes, you heard me. Forget about trick-or-treating, handing out candy to the neighborhood, and making "family-friendly" Halloween plans. Trust me, a vampire doesn't need to bite you to bring back that wild side. It's time to get your BFFs together for a girls' trip this Halloween that's sizzling like a witch's cauldron.
Why Halloween?
We're not 16 anymore, so let's ditch the cheesy house parties and celebrate Halloween like the grown, fabulous women we are. Why? Halloween is the perfect excuse to wear whatever you want. Want to be a sultry witch? Go for it. An Amazonian princess? You're still in the game, girl. This is my absolute favorite holiday, and oh, I love to celebrate!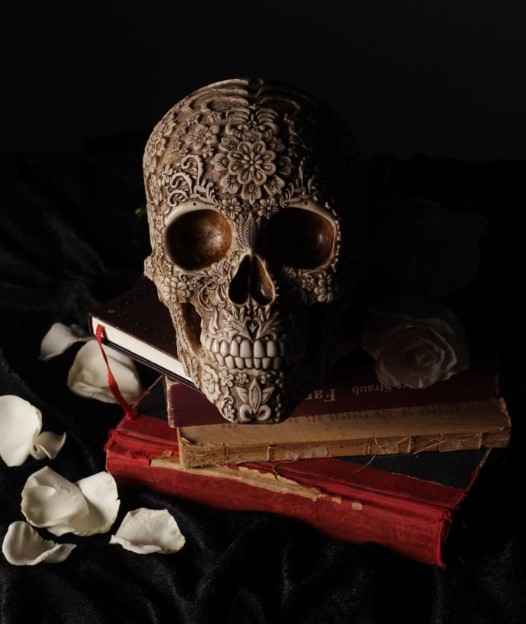 New Orleans: Witchy Woman Central
First up, we've got New Orleans. With Voodoo vibes, jazz-filled streets, and tempting Creole cuisine, it's hard not to feel bewitched in this city. Don your best sorceress outfit and hit up the French Quarter, where ghostly and liquid spirits are plentiful. Make sure you grab a hurricane cocktail at Pat O'Brien's; you'll need it for your tarot card reading.  If you're up for it, definitely hop on this Adults Only Tour Ghost Tour that features spirits and other supernatural lore that haunts the history of New Orleans that isn't suitable for the underage. 
Las Vegas: Where Naughty Meets Nice
Oh, the Sin City. If you want to feel like a vixen and flirt with sin, head over to Las Vegas. Do you feel like pulling an all-nighter at a rave? Please do it. Want to gamble dressed as a sexy pirate? No judgment here. And wait to get me started on the Strip's Halloween parades. Let's say what happens in Vegas will redefine how you do Halloween.
If you happen to meet the man of your dreams on the strip, you can even have your very own Haunted House/Halloween Wedding Ceremony.  Tell me how cool that would be?  Vegas really does think of everything!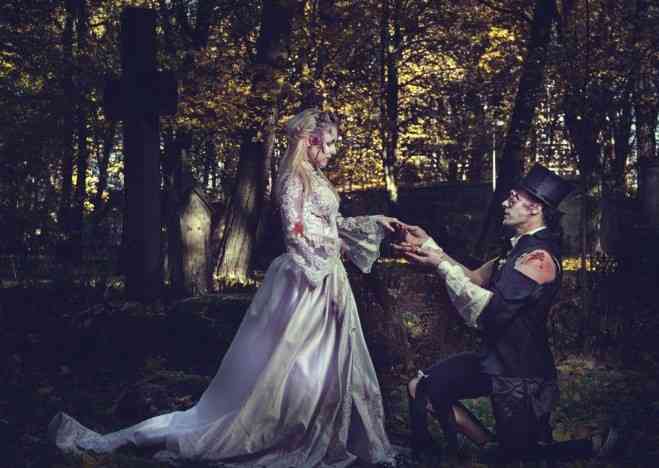 Miami: Dance 'Til You Drop (or Until Sunrise)
Are you an unstoppable dancing queen? Do you want to feel the sultry heat of Miami on your skin? Miami is your jam, then. From Latin nightclubs to beachside bars, you'll be living your best life. Remember, calories don't count on girls' trips, wildly when you're dancing them off to reggaeton beats in the wee hours of the morning.  Head on out on a ghosts, boos, and booze Haunted Pub Crawl to learn about a few ghostly details of the city before shaking that tailfeather. 
Salem: Get Your Spook On
Do you want to mix authentic spookiness with your wild night out? Okay, head over to Salem, Massachusetts. Yes, Salem, where the infamous witch trials took place. You're a 21st-century witch who's got style. Take a haunted pub crawl and sip some potions—cocktails—with a side of eerie history or hop on a Salem Haunt and History Guided Tour to get the skinny on witchcraft. 
Thrills & Chills: Haunted Houses & More 
If you're into the spookier side, all these cities offer haunted house experiences. You might think haunted houses are for kids, but you've seen something when you've seen an adult version. Trust me, the adrenaline rush from being chased by a chainsaw-wielding maniac (a fake one) will wake you up better than any espresso shot.  Make sure to check out the tour of all the fun sites from the movie Hocus Pocus and even get your own witchy photo shoot for those awesome selfies. 
New York City: The Big (Poison) Apple
Oh, you thought NYC was just about Times Square and Broadway? Think again. Halloween in the Big Apple is iconic. Go bar-hopping in the Village or attend a masquerade ball. And remember the annual Village Halloween Parade; it's a spectacle you want to hear. Plus, it's NYC, baby! If you can make it here, you can make it anywhere—even in six-inch stiletto heels.  For a good time, head on over to on the Gangsters and Ghost Tour; you may wonder which one is the scariest in the end. Or step into your freaky costume and hop aboard the Cabana Yacht for the annual Party Like a MonSTAR party cruise around NYC. Good ties to be had right there!
Plan and Pack
Alright, so how do you plan this epic journey? First things first, pick your poison—err, city. Then grab your witches—sorry, girls—and start planning outfits that'll make your ex wish they'd never ghosted you. From there, book that hotel, buy those plane tickets, and get ready to party.
Costume Contests: Strut Your Stuff
You didn't just dress up to take selfies in the hotel bathroom. Most of these cities host epic costume contests. Whether at a bar in Vegas or a club in Miami, you'll want to enter these contests and let the world see how fabulous you look. Click here to get your Halloween Costume now!  And who knows, you might walk away with some cash prizes or a round of drinks on the house.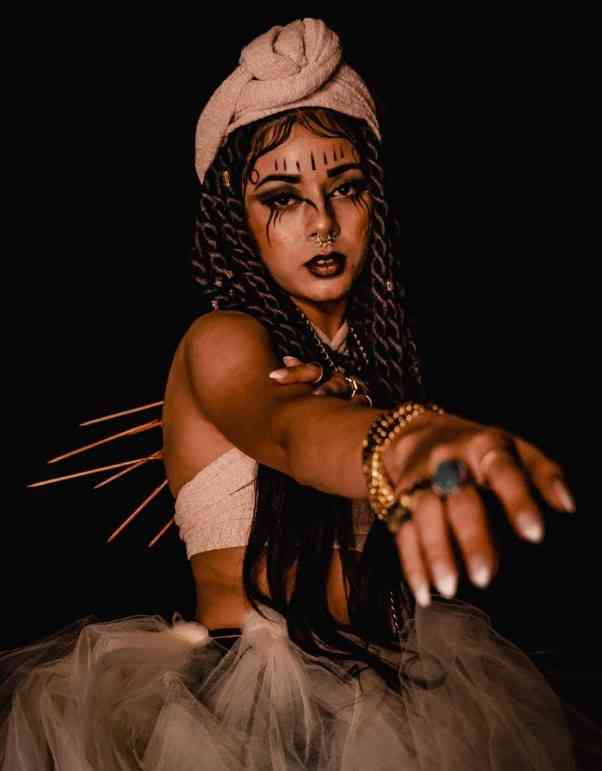 The Essentials
Let's talk essentials. We're not just talking makeup and curling irons. No, you need some natural party fuel. Stack up on tequila, wine, or whatever makes you feel like a diva. Remember your playlist! You'll need Beyoncé, Rihanna, and Lizzo serenading you as you prepare to conquer the night.
Where to Eat, Drink, and Be Scary
Halloween is about spookiness and sexy costumes, but let's not forget the food and drinks, ladies! In New Orleans, you've got to try gumbo spiked with a shot of bourbon on the side. In Vegas, it's not a complete trip without savoring the infamous buffets—while dressed as a killer queen. Miami offers you spicy Cuban cuisine because what's sexier than a plate full of sizzling food? In Salem, visit a brewery that offers a special brew; it might not be a magic potion, but it'll do the trick. And in New York, grab a hot dog from a street vendor at 2 a.m. because you're that classy.
Thrills & Chills: Haunted Houses & More
If you're into the spookier side, all these cities offer haunted house experiences. You might think haunted houses are for kids, but you've seen something when you've seen an adult version. Trust me, the adrenaline rush from being chased by a chainsaw-wielding maniac (a fake one) will wake you up better than any espresso shot.
Social Media Stuntin'
Oh, come on, we know you're going to post this trip all over social media. So let's make it count. Prepare some Halloween-themed captions in advance. Think, "If you've got it, haunt it", and "Witch better have my candy." Get creative with your hashtags, too. #SquadGhouls, anyone?
Safety First, but Make It Sexy
Look, let's not forget that we're grown women. Be mindful of your limits and look out for each other. Keep an eye on your drinks, and maybe skip that sixth tequila shot, okay? Safety can be sexy; keep it cool.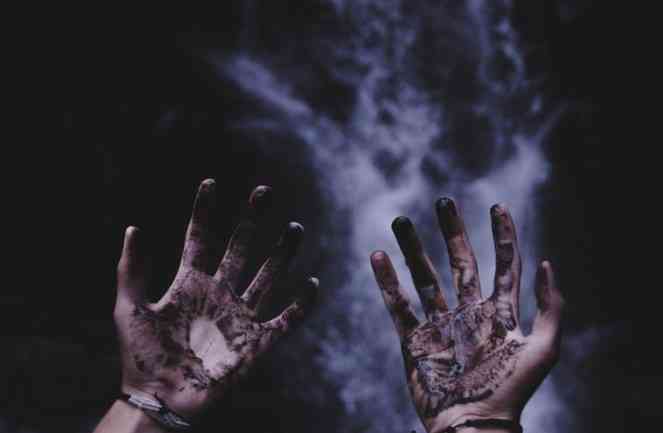 The Morning After Recovery Tactics
We all know that the day after can be rough, but we have tips for that, too. Start with a boozy brunch complete with mimosas or Bloody Mary's. Consider a spa day; nothing says recovery like a full-body massage. And if you're in a city with a beach, like Miami, you can't go wrong with a bit of sand and surf to cure what ails you.
Pro Tips for a Hassle-Free Trip
Nobody wants a meltdown on a girls' trip. So, make sure to plan some downtime between the wild partying. That could be a leisurely brunch, a short afternoon nap, or even a scenic drive around the city. Also, consider booking some activities in advance, like a VIP table at a famous club, to save time waiting in line.
Organize your group chat for easy communication.

Double-check reservations for accommodations, flights, and activities.

Pack your most fabulous Halloween costumes and accessories.
Plan your costume contest entry for a chance to win prizes.
Charge your phone and portable charger to capture the night's best moments.
Keep an emergency kit with essentials like aspirin, bandaids, and makeup for touch-ups.
Download maps and apps for navigating the city.
Share your itinerary with someone back home for safety.
Let the Fun Begin!
Now, what are you waiting for? It's time to get that broomstick out of the closet, rev it up, and fly off into the spookiest, sexiest night of your life. Whether you're sipping on magical brews in New Orleans or dancing till dawn in Miami, this is the Halloween you won't forget.
So, there you have it. The ultimate guide to reclaiming Halloween and feeling fabulous. So, ready to go wild? Start texting the group chat because you're trading in your candy corn for cocktails this Halloween. Cheers, witches!
No matter where you celebrate, make sure you always Travel Till You Drop! 
Book Your Trip : Check Out My Resources for Your Travel Needs
Use Skyscanner to find a cheap flight.  This is my very first stop when I'm looking for my next trip. It's a fast, easy-to-use search engine that is perfect for finding an affordable flight, a perfect hotel, and the right rental car for you in locations around the globe.
Book Your Accommodation
If you are looking for a super budget friendly location and are open to a hostel stay, make sure you book your hostel with Hostelworld. It offers the broadest range of quality hostels around the world. 
If you'd prefer a hotel or a guesthouse for stays less than 28 days, drop on over to Booking.com It's perfect for providing excellent options, a ton of user reviews, and prices to fit every budget.
For stays over 28 days, AirBnB still remains my #1 choice. User reviews and monthly pricing allow for some incredible deals all around the world.
Don't Forget Travel Insurance
Travel insurance is but a small up-front investment that you won't want to leave home without. After just one experience of having to delay or cancel your trip or having your luggage stolen, you'll wish you would have made that investment.  I've hated my life a few times when the moment arose, and I decided to skip out.  Let's just say, I've changed my ways and recommend each of the following companies to protect your ass-ets.
My favorite companies are:         
Want to Travel for Free?
Travel credit cards allow you to earn points that can be redeemed for free flights and accommodation — all without any extra spending. Check out my guide to getting free flights to get started.
Ready to Book Your Trip?
Check out my Resource Page for the best companies to help you book your travel at reduced rates!  This list will help you get to where you're going.  I know-I use them ALL the time!