The Perfect Travel Companion Ifly luggage
Traveling is one of the most amazing things on this planet (yes, this is coming from a travel blogger), but it really is ;-).  Sometimes, though the level of crazy and unexpected that happens on a trip is ridiculously overwhelming, and the one thing you can count on is that your luggage is still intact. 
When I tell you I have abused my luggage, I'm not kidding in the slightest.  How many countries did my poor little suitcase make it through?  So many!  My IFly carryon was used and abused, and it held up against me sitting on it, laying on it, and pushing it around 15 different countries. 
I packed it, filled it up, dropped it, and squished it, but it was the suitcase that kept on giving (until Italy).  Lol. My iFly carry-on was my only piece of luggage for the year, and we made it 8 months together constantly traveling.  I don't in the slightest blame my suitcase, I blame the cobblestone streets I had to push, pull, and drag it up for miles (because I was saving on train and cab fare).  Oops.  While pulling it over 2 miles (don't make me translate to kilometers, HA) on cobblestone streets with that much weight added in, finally was the straw that broke the camel's back.  Damn it, man!
Reliable iFly Luggage
While this was the ultimate suitcase test, iFly's customer service was the hero in this story!  I can't say enough amazing things about this company.  I wrote them, sent my receipt, and with the 20-year warranty they boasted, they truly made good on their promise!  I wrote them and within a few days, I had a response, and they were busy shipping me a new suitcase. 
While I was still in Italy and about to move about 5 times in the next 2 months, I asked that they send me the replacement to my family's home, and bam, there it was.  On the other hand, I purchased a different brand of suitcase at a local shop in Italy and within 2 months and only a few countries, it tore, one of the wheels is almost completely off and I've tried to sew the lining about 4 times to keep it from losing my belongings.  The price point of that suitcase was way higher than iFly, and there was just no comparison.  IFly wins!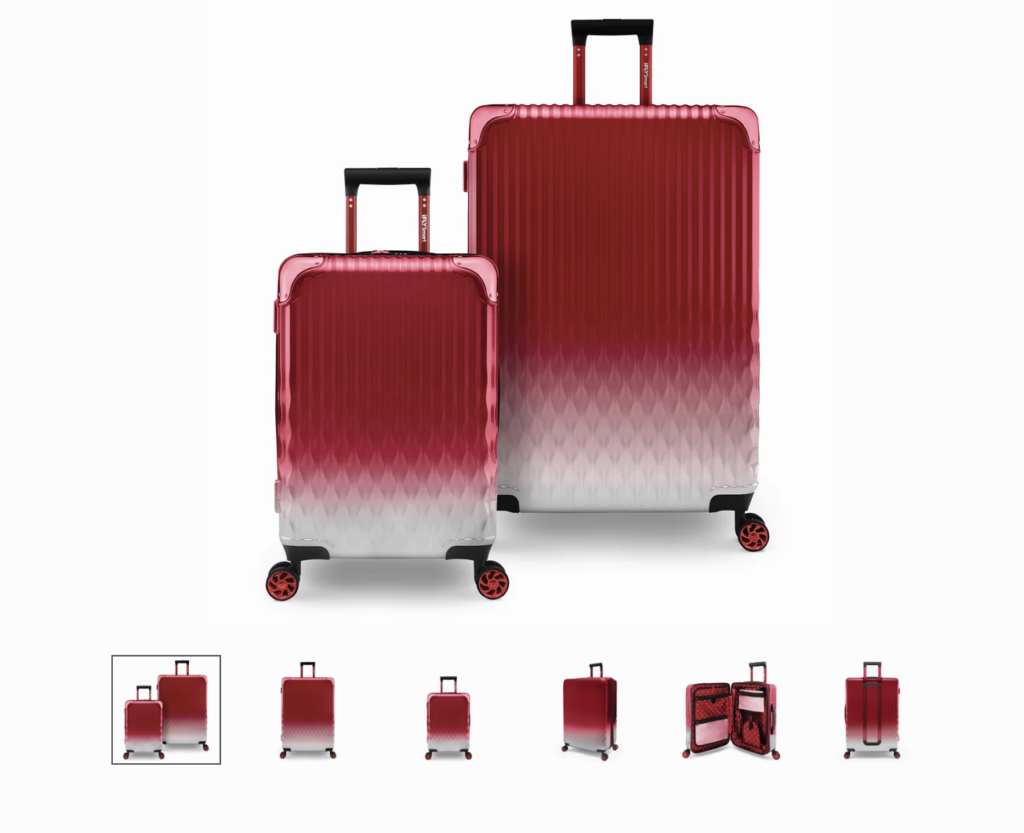 Shop here: Ifly luggage 
Choosing the iFly luggage item for you
Life's more uncomplicated when you hold no expectations at all. When travel is your dream, you can control very few things, but luggage is one of them. So, don't be silly, pick a good bag with a pretty close to a lifetime warranty that they actually uphold and take the BS out of that one part of your travel situation.   The wheels go left, right, front, and back, you can pull it or push it through the airport (if you want to ride on your suitcase, well, you're S.O.L… try Tesla). Lol. But these guys are awesome.   They have their carry-on and normal-sized suitcases for your purchasing pleasure. And they are in some of the coolest colors, so it's MUCH easier to find your bag when it's going around and around on the carousel.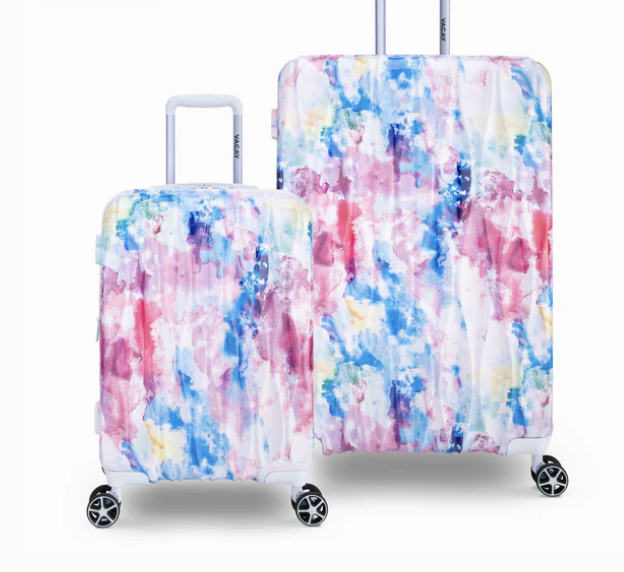 iFly Luggage Sizes
No matter what you're looking for, IFly and Travel Till You Drop has you covered.  You can also buy it as a single or save a little cash with a two- or three-piece set.  You pick what you fancy and roll from there!
Specs:
Carry-on 
20″ x 14″ x 10″ + 2" expansion
6.8 lbs / 3.09 kg
Medium 
24″ x 16″ x 11.5″ + 2" expansion
8.6 lbs / 3.9 kg
Large 
28″ x 18″ x 13 + 2" expansion
10.8 lbs; 4.9 kg
Shop here: Ifly luggage 
A place for libations
Just in case, you're curious- Ifly luggage gives you all the good-quality bags in a stylishly beautiful package but also has a quality zip-up section on the inside for your liquid meds ORRRR, your Jack Daniels. Either way, it has a good spot for them. Do you want the "accessories" and shampoo bottles to express your appreciation? Then, utilize a zip-top mini bag and save your time and energy, so go check that out. 
Conclusion
The toughness of the life of a traveler instills a certain calmness in your soul. To assist with this level of calmness, Ifly Luggage offers you the highest-quality bags at fair prices. Also, my experience includes the one where I traveled so extensively that the bag was finally just called "Uncle," but yet, IFly had me covered on every level.  I know this is a quality bag and will always buy from them! They took care of me, so I'll most certainly take care of them.   So, what are you still holding out for? Head over to their site and get ready to Travel Till You Drop!
Shop here: Ifly luggage