Must-have Travel ACCESSORIES FOR WOMEN
There are a lot of travel accessories for women that can make your life while traveling easier. in this article, we will discuss some seriously helpful travel accessories for women that we ladies can use to make our lives easier as we bounce around the world. If you love to travel and discover new people and places, you'll definitely appreciate learning how to tackle the difficulties while traveling with the newest gadgets that will make your life easier.  I do hope that my experiences and suggestions will help your travels to become a bit less stressful!
1. TRAVEL ORGANIZER PACKING CUBE PACKAGE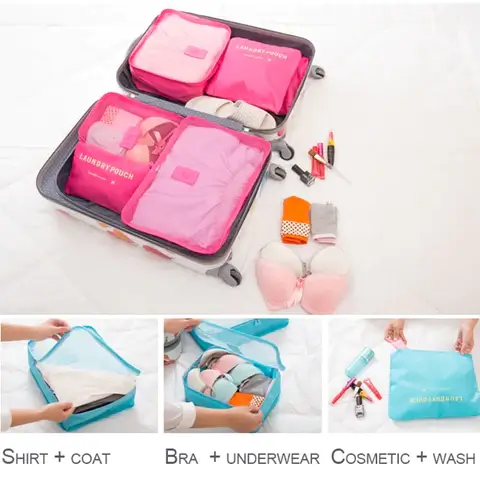 The first necessary travel accessories for women is the organizer travel packing cube. If you are worried about overpacking, you should use a travel packing cube and only place what fits into each before shoving even more into your bag.   I've traveled with these for years and it's nice to not only be able to pull one package out and already know where all my panties are located or all of my bras.
I can pack one individual bag for a following day trip so I'm only grabbing out one package (especially if I'm staying at a hostel and don't want to unpack every single thing in my bag for a 1 day trip), it will save you time and also save your bag space. So, using each cube to organize your much-needed items for daily use by item type, you'll find these are simple and easy to use.  
A travel packing cube will be the best solution for the headache of overpacking and organization.  You can check here to buy the Travel Packing Cube Package.
2. DIAGONAL BAG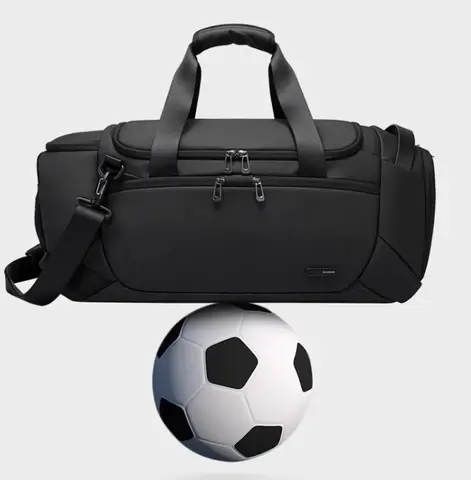 If you want to pack something and carry that very easily while you are on traveling, you should use a diagonal bag. It is buttery soft, lightweight, and very easy to carry, and made in Italy. This is one of the most important travel accessories for women. The bag is lightweight and can fit the latest and greatest purchases from your shopping trips.   
3. WIRELESS TRAVEL ROUTER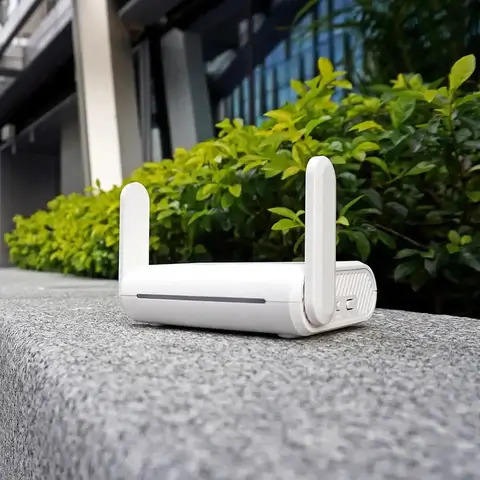 A router is one of the important travel accessories for every traveler. if you want to connect with social media during traveling time, it can be very hard to find networks as you travel abroad. One of the ways you can combat the issue of lack of wi-fi (one of my biggest struggles), is that you can carry a wireless travel router while traveling.  
This wireless router allows you to easily connect to anywhere on the internet through the router.  For me, being connected to the outside world helps me to feel safe and secure while I travel.  So, definitely check here for a wireless Travel Router.
4. PORTABLE IRON
A portable iron is another important travel accessory for women. I constantly am shoving clothes in and out of my suitcase, and while I try to bring things that remain wrinkle-free, it's not always that easy.  To help stay cute while traveling, purchasing this small and very easy-to-use portable iron is worth it.  It will help you to iron your shirt, dresses, or even your pretty little things. If you like smart travel, then you should use this for your next travel.  
5. TRAVEL AIRPLANE PILLOW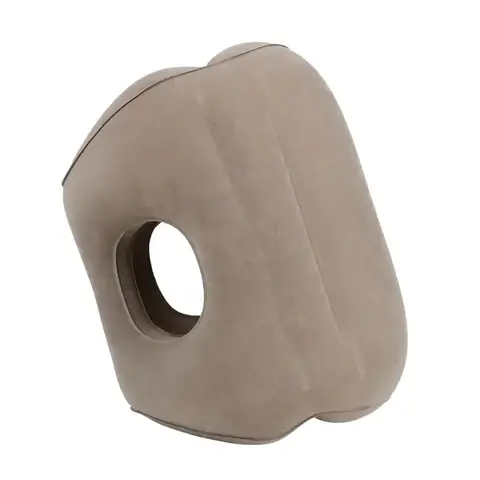 This particular Travel Pillow has been an absolute lifesaver.  My last seriously long trip from the US to Indonesia racked up 29 hours of travel time.  Flying in coach is not a pleasant experience for any long period of time, but this travel pillow saved my life.  
It takes a handful of breaths to blow up and you can set it on your tray table or your lap and throw your arms through the middle. You don't have to do the fun little head bob that you constantly do with other pillow types and you can even set you phone inside where you can see it. The pillow is also super easy to deflate by removing the cap and pressing on the inflator.  
It take a few seconds and you can fold it up and you're ready to get off the plane.  It is a MUST BUY for any traveler flying long distances.  It is one of the top travel accessories for women that I couldn't endorse more!  If you want to try it out, you can check here to purchase a Travel airplane pillow.
6. INTERNATIONAL TRAVEL ADAPTER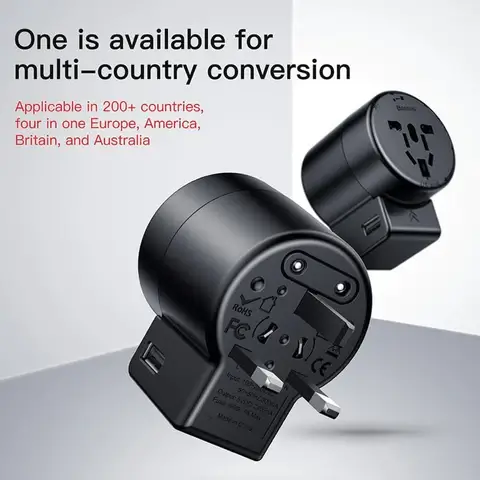 When you are in a foreign country and you need to charge your "life," aka, phone, laptop, or use your flat iron, hair dryer, or whatever devices from your home country, you'll find in most other countries, you're going to need an adapter.  There are so many different types of plugs in other countries, aka, the UK is not the same as Europe, and the US is not like any of them.  
I've purchased so many different adapters around the world, and they start to get cumbersome throwing them all into my luggage.  Purchasing an international travel adapter is definitely the way to go. For good measure, I'd say purchase 2 of these, one for your laptop/phone, and one for the bathroom.
It just makes life easier and will work in most countries around the world.  Definitely grab 2 of these for your luggage and you will not regret buying these very important travel accessories for women and men. Here you will find the best international travel adapter at good prices.
7. MINI STEAM IRON 
If you choose to go with a steam iron over a regular iron, this mini steam iron will save you valuable time during your travels.  This mini steam iron it is simple to use and fits perfectly in your carry-on. It will hot very quickly than regular iron and will take the wrinkles out with little effort.  I do recommend that you pick one of these up as it'll be a lifesaver over trying to steam your clothes next to a hot shower.  Here you will find the best mini steam iron 
8. TRAVEL BAG 
A good carry-on that can hold your laptop, a few small things, and all of your chargers and a quick change of clothes is necessary when you travel. Your carry-on luggage requirements seem to be getting smaller and smaller everyday, but this bag can double as a purse or a backpack and can carry your basics in a stylish manner.  
With a few pockets you can easily distinguish where you organized your necessary items and also look great while. you're carrying it.  I definitely recommend this bag as the right kind of travel bag for hassle-free travel that can be used on the plane or as you hike while on your trips. If you ask me which bag you should use, my suggestion is to click here and buy this travel bag right away.
9. STARRY SKY LEATHER PASSPORT COVER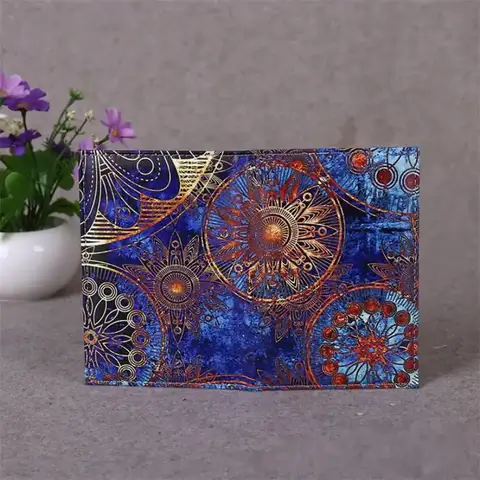 I never thought something like this would be necessary, until I began to use it.  I thought, why buy a cover when my passport already has a cover, and then, it became one of the best accessories I own.  It makes it easier to find in my bottomless purse and holds my covid document and any small visa documents that makes it easy to pull out for custom's/immigration inspection.
This is one of the best travel accessories for women is the starry sky leather passport cover which will definitely be very helpful in keeping you organized while traveling. Here you will find different types of passport covers at cheap prices.
10. THAI BAG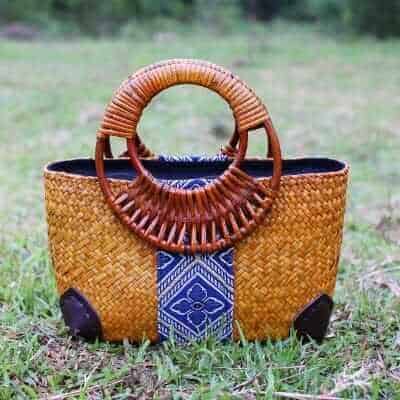 While it's great to always have a backpack on your travels, it's also nice to carry one nice purse that can go with anything you have.  Thai bags can be the best solution as you pack. It looks very smart and very easy to carry and can match with any outfit, dressy or an average day out. So wherever you are traveling to, a Thai bag can be a great solution. If you facing a packing problem beforehand and throwing in one too many items, you'll find this is a lightweight, but effective solution.  Here you will find the best Thai bag 
WHY ARE TRAVEL ACCESSORIES SO IMPORTANT?
When you travel to another place, you may have no real idea about the location you are traveling to, and travel accessories can make uncomfortable trips much easier, no matter the destination.  Making the right choices when you pack your bags will help you to reduce your stress levels.  Knowing that in every country, you will face challenges, but if you can limit those challenges and hardships to ones that aren't known versus the unknown, will reduce your anxiety.  I've personally used each of these items on my travels, and they have definitely made my life easier.  
MAKE A TRAVEL PLAN FROM OUR WEBSITE
Do you need some information about where to go or what to do for your next destination? I've made it to 50 countries, and day by day, I add to the information you'll find on the website about tips and tricks on the main blog page and destination-specific information on my destinations page.
Click the Destination page here, and you can select your favorite country that you want to visit or find something that will inspire you!  I love visiting other bloggers' pages to find places I've never thought about or heard of before.  Definitely take some time to read a few blog posts and get some very specific information on known and unknown locations. I do hope you'll find my blog helpful to you in planning your future trips! 
FAQ:
Question: What is the most useful item for traveling?
Answer: The most useful travel accessories for women are travel packing cubes, inflatable travel pillow, diagonal bag, and wireless travel router.
Question: What is one item you must have with you when you travel?
Answer: The most important item is money in some form, whether it's in cash or credit card form. You must have it with you when you travel. If you lose your cell phone, get stuck somewhere, or need transportation and housing if even for a night, you will need to ensure you have some form of money on you (preferably both types)!