In this article, let's talk about Travel to Africa and how the heck to get around this huge continent.  Africa is a vast continent, famous for its encounters with exotic animals, stunning landscapes, world-class beaches, and rich cultural traditions that vary vastly from region to region.  There are 54 countries on this continent, which few people have had a chance to thoroughly explore, but it never fails to enthrall travelers, as it's rarely something you would expect to see in Africa.  The expectation that many of us have been given is that Africa is all desert with big kitties and elephants that roam the lands.  What I didn't know when I visited is that there are many areas that a lush, green, and mountainous.  Who knew?  This is why I'm excited to share with you a bit of a guide on how to travel to Africa and get around to the various regions.
Let's Begin – Travel To Africa
Africa is a highly diversified landscape, both geographically and culturally, spanning over 30 million square kilometers and it is home to over 1.2 billion people. Many people misjudge how big Africa really is because most maps of the world tend to exaggerate the continent's size (contrary to what a Mercator map suggests, Africa is actually 14 times larger than Greenland!).  I thought I could possibly just take trains or hire a car and a driver to take me from the north to the south and it wouldn't be any longer than traveling from the north to the south of the US.  Let's just say, I was very, very wrong. 
The size of this continent on the globe and the maps, are totally not to scale.  When I typed in how long it would take to drive this, I found the recommended answer of 10 weeks. Yes, you can do it in 7 days (the world record), but then you'd miss the point of traveling there in the first place.  To even fly from the north to the south it would take in upwards of 17 hours.  I was floored, to say the least.  Once I realized this, I also found that trains are not found everywhere, and planes were still quite expensive to travel from one location to another.  In this article though, I'll try to help you understand how to not only travel from country to country in Africa but how to do it affordably.
Getting Around Africa Affordably:
The most cost-effective way to travel to Africa is by public transportation.  In Africa, there are numerous public transportation options, including buses, trains, minivans, and others.  Not every option will always be available in each area of Africa, but to give you a better idea of your options, I'll describe each one here.
Local bus:
The local bus can be found in most areas.  By taking the bus, you can get a glimpse into the daily lives of the locals.  With a few rides, you'll get to see how the locals get around and experience a more authentic way of exploring the continent.
Travel to Africa by bus will take a little more planning, but it is a less expensive way to travel.  By making the tradeoff of money for experience, you'll also have the opportunity to interact with the locals.  The locals in Africa will generally go out of their way to ensure that you, as a visitor, are as comfortable and safe as possible.
Now, depending on how far you travel, public buses will usually cost between $3 and $30 USD.
Minivans: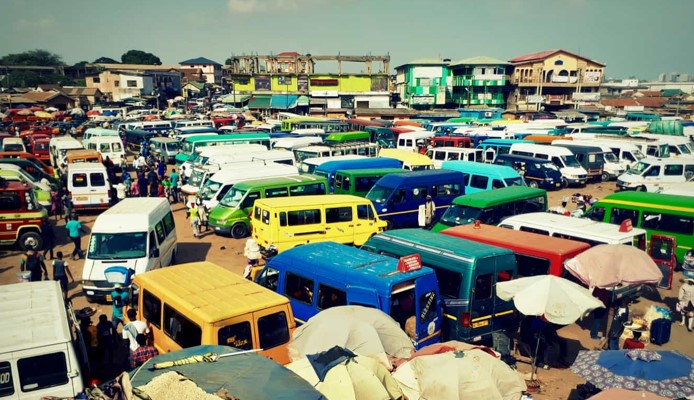 Minivans are a common way to travel to Africa.  While this may not be the most luxurious mode of transportation, it is certainly memorable — and it's inexpensive to boot! Minivans are an extremely affordable mode of transportation, and you won't have as many stops as you would on a large bus.
Travel To Africa By Trains: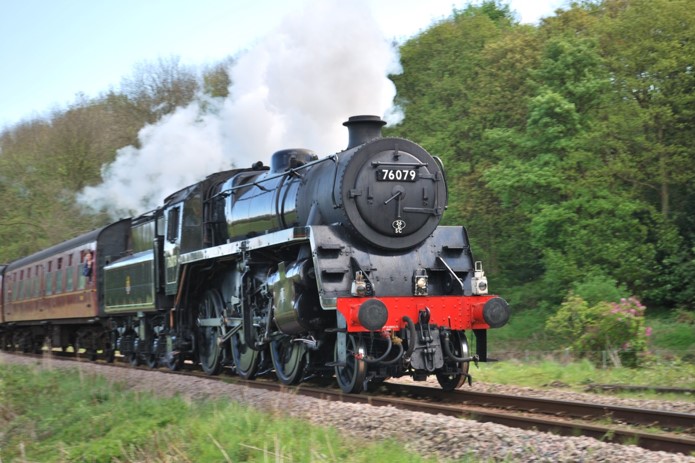 Travel to Africa by train is the most enjoyable way but isn't always available throughout Africa.  You can see a lot while traveling by train, and if you're traveling with friends, I'm sure you'll have a good time and find so many different and amusing things to keep you entertained along the way.  You might sit next to a chicken or even meet an uncle who tells you stories about his life that are both funny and unbelievable along the way.
Rail travel is an exciting way to experience Africa's natural beauty without having to drive yourself if you're an adventurous person at heart.  Consider traveling to Africa by rail if your concept of an adventure involves being able to sit back and relax while admiring stunning African landscapes and stopping at spectacular locations along the way.
On the trains, you can select between economy class, luxury coaches, or the ultimate sumptuous rail safari on the Blue Train or Rovos Rail.  Depending on whether you're seeking budget-friendly options or extravagant multiday luxury adventures, you'll be able to find a seat that will meet your standards.  Steam lovers can even ride rebuilt steam trains to relive bygone rail journeys in certain regions.
One thing that I will note is that from major towns like Johannesburg and Bloemfontein to popular locations like Cape Town, Durban, and Port Elizabeth, the trains run through some of the most stunning regions of the nation.  If you take these routes, you'll certainly see things you've only seen on tv or in your imagination.
On a Budget:
How much is it going to cost to travel to Africa by train you ask?  Well, train prices start from $33 USD and range up to around $235 per ticket, dependent on how far you will travel and the class of service that you expect.
The Shosholoza Meyl is a passenger train that connects all significant cities.  On itineraries that involve 11 major cities throughout the nation, an economy-class ticket will get you a recliner with plenty of legroom but always be ready for the unusual.  Because so many people are traveling from different regions of the country throughout the summer months (December to February), the energy on the train is always fantastic.  You never know what you will see or experience.
Mid-Range:
The Premier Class on trains in Africa offers a luxurious passenger suite with a single bed, double bed, or family accommodations for passengers.  The bathrooms are exquisitely constructed and come with free towels, gowns, and room service. Yes, room service is available on trains and it's wonderful.  Between Johannesburg and Durban, Cape Town, and Johannesburg, and Port Elizabeth, there is a Premier Class line.  Definitely do the upgrade if you have the funds.
Luxury:
Without a doubt, the Blue Train is the most magnificent train in South Africa. The Blue Train goes above and beyond to ensure a cutting-edge South African rail safari.  There is a baggage van, staff vehicle, smoking club car, deluxe rooms, kitchen, dining car, and lounge on board.
Both the towns of Pretoria and Durban as well as Pretoria and Cape Town are connected by the Blue Train.  There is also the option of a customized excursion to the Pilanesberg Game Reserve which offers incredible views.
Rovos Rail:
Another option you can take for a luxurious ride is the Rovos Rail.  This train is suggested to be one of "the most opulent trains in the world."   When you are on a journey with the Rovos Rail you can enjoy the luxuriousness of rail travel as well as the enjoying some of the most breathtaking locations in Southern Africa.  This exquisitely renovated train line can accommodate up to 72 persons at a time in 36 exquisite apartments. 
The Rovos Rail has gained a reputation for providing genuinely world-class travel experiences since it was founded in 1989.  The Rovos Rail connects some of the most popular places on the continent with a range of off-train excursions in a series of custom train journeys.  Trips on the Rovos Rail range anywhere from 48 hours to 15 days.  Step inside the classic, wood-paneled carriages and relax as you watch some of the most varied scenery that you can imagine pass by the windows.  The Rovos Rail evokes a simpler, more elegant time, embodying the ageless grace and high romanticism of African adventure.  At the same time, the Rovos Rail offers a discreet and welcoming service, exquisite meals, and a choice of Africa's finest wines. It's certainly worth checking out!
How to get tickets:
Email: info@shosholozameyl.co.za
The Shosholoza Meyl
Phone: +27 11 774 5244
For The First Class:
Tel: +27 87 802 6674
http://southafricanrailways.co.za/premier classe
Blue Train:
Tel: +27 12 334 8459
Car services in Africa:
Africa boasts a wide range of car services to get you from point A to point B.
Uber:
Uber has focused solely on operating in big cities across Africa. Uber is active in 15 major African cities with 60,000 drivers in Egypt, Ghana, Kenya, Morocco, Nigeria, South Africa, Tanzania, and Uganda.  Just like at home, Uber is available with just a few clicks in major African cities. 
Bolt:
Bolt is also available in Africa in various locations.  Bolt has chosen a different approach, which not only focuses on operating in major cities but also expands its services to smaller towns.  Bolt now operates in more African locations than Uber, so you'll definitely want to download the app.
Airlines in Africa:
While it would be nice to travel from the top to the bottom of Africa by rail or car, it's certainly not the most efficient way to go.  If you want to check out Morocco and Cape Town on the same trip, I highly recommend grabbing a flight.  Currently, the following airlines operate in Africa. Egypt Air, Ethiopian Airlines, Air Algiers, South African Airways, Comair, and Royal Air Maroc, in addition to a few other smaller airlines.  Check their websites for the specific routes they fly.
Ethiopia's national airline, Ethiopian Airlines covers the largest area in Africa. 
Website: https://www.ethiopianairlines.com
EgyptAir now serves Accra, Ghana, as well as Abuja, Kano, and Lagos, NigeriaThe first 737-800 flights to Abidjan will depart from Accra every day. As it adds a trip to Abidjan, EgyptAir is raising the frequency of its four weekly flights between Cairo and Accra
Website: https://www.egyptair.com
The national airline of Algeria is Air Algérie. With a diversified fleet of aircraft made up of Boeing 767, 737, Airbus A330, and ATR-72 models, Air Algérie provides service to locations in Africa, the Middle East, and North America. The airline also runs a fleet specifically for carrying freight. Air Algerie
Website:  https://airalgerie.dz.com
South Africa's national airline is South African Airways (SAA). The 1934-founded airline has its headquarters in Airways Park at Johannesburg's O. R. Tambo International Airport and ran a hub-and-spoke network, serving ten African destinations. As the first airline in Africa to join one of the three major airline alliances, the company joined Star Alliance in April 2006.
Website: https://www.flysaa.com
*Comair:
Comair Limited was a South African-based airline that served domestic destinations on a regular basis as a British Airways franchisee (and an affiliate member of the Oneworld airline alliance).
The major airline in Morocco is Royal Air Maroc (RAM), which is also the nation's flag carrier. The airline's headquarters are at Mohammed V International Airport, and it runs a domestic network throughout Morocco, regularly scheduled international flights to destinations in Africa, Asia, Europe, North America, and South America, as well as sporadic charter flights that include Hajj services.
Website: https://www.royalairmaroc.com
Rent a car:
In Africa, if you're feeling very adventurous, you can rent a car.  I can't say that I ever would drive in Africa, but if you're comfortable, go for it.  It is one of the most affordable and convenient ways to travel to Africa. There are many companies located in Africa that offer the best car SUVs, and luxury cars, including African Rent Car, AVIS Rent a Car, Just Car Hire, and several less-known brands.  If you do rent though, make sure you take out full-coverage insurance. 
Is it safe to drive in Africa?
Yes, it is safe to travel by car rental if you know what you're doing. Make sure you understand the road signs and the laws before you rent. Africa is a beautiful continent, and it is one of the best ways to see the continent. Africa does have a fairly good road system and driving is generally safe.  If the African police stop you on the road make sure the first thing you do is to show them your passport and driving license.  Always corporate with the police and let them do their job if this situation arises.
In case of a road accident:
If you happen to get into an accident while driving in Africa, you should contact ER24. ER24 is one of the largest emergency services in Africa.  They can help you with the next steps.
Contact: 084124
Website: https://www.er24.co.za
Protection against Criminals:
When traveling to Africa, always keep your doors locked and windows closed, especially when stopped at a stop sign.

Never stop to pick up hitchhikers, no matter how innocent, lost, or appealing they appear. If you are concerned about someone's situation, stop in the next town, and notify someone there.

When leaving your car unattended, do not leave anything valuable on display, and always lock your car, even if you are only going to be gone for a few minutes.

Always try to park in a busy, well-lit area.

Take advice from your hosts and inquire if there are any areas that tourists should avoid driving through.

Do not confront aggressive or abusive drivers on the road. If possible, avoid traveling at night.
Emergency numbers while in Africa:
Police: 10111
Fire: 10111
Ambulance: 10117
Arrive Alive Call Centre: 0861 400 800
Netcare 911: 082 911
---
Final Thoughts:
I'm glad you all now know of the different ways you can get around Africa, whether it's by bus, taxi, or plane, and the emergency numbers just in case. So get ready for your next solo female travel adventure, and always remember to Travel Till You Drop!
Book Your Trip : Check Out My Resources for Your Travel Needs
Use Skyscanner to find a cheap flight.  This is my very first stop when I'm looking for my next trip. It's a fast, easy-to-use search engine that is perfect for finding an affordable flight, a perfect hotel, and the right rental car for you in locations around the globe.
Book Your Accommodation
If you are looking for a super budget friendly location and are open to a hostel stay, make sure you book your hostel with Hostelworld. It offers the broadest range of quality hostels around the world. 
If you'd prefer a hotel or a guesthouse for stays less than 28 days, drop on over to Booking.com It's perfect for providing excellent options, a ton of user reviews, and prices to fit every budget.
For stays over 28 days, AirBnB still remains my #1 choice. User reviews and monthly pricing allow for some incredible deals all around the world.
Don't Forget Travel Insurance
Travel insurance is but a small up-front investment that you won't want to leave home without. After just one experience of having to delay or cancel your trip or having your luggage stolen, you'll wish you would have made that investment.  I've hated my life a few times when the moment arose, and I decided to skip out.  Let's just say, I've changed my ways and recommend each of the following companies to protect your ass-ets.
My favorite companies are:         
Want to Travel for Free?
Travel credit cards allow you to earn points that can be redeemed for free flights and accommodation — all without any extra spending. Check out my guide to getting free flights to get started.
Ready to Book Your Trip?
Check out my Resource Page for the best companies to help you book your travel at reduced rates!  This list will help you get to where you're going.  I know-I use them ALL the time!