Copenhagen, Denmark's capital, is a city that truly captivates the senses, leaving visitors awestruck by its unique charm and endless attractions. Whether you're drawn to its rich history, stunning architecture, vibrant culture, or delectable cuisine, Copenhagen has something for everyone. In this comprehensive guide, we'll explore the essentials of planning a trip to this phenomenal city.
Language: Discover the Multilingual Charm
The official language of Denmark is Danish, and while it's always a good idea to learn a few basic Danish phrases as a sign of respect, you'll find that most Danes speak English fluently. This high level of English proficiency makes it easy for travelers to communicate and navigate the city with ease.
Additionally, due to the significantly larger Middle Eastern population in Copenhagen, you may also encounter Arabic and Lebanese spoken in various parts of the city. This multicultural and multilingual environment adds to the city's vibrant atmosphere, offering you a chance to explore diverse cultures within a single destination.
Electrical Outlets: Powering Up Effortlessly
Before you embark on your Copenhagen adventure, it's essential to understand the electrical outlets and voltage used in Denmark. Danish electrical outlets typically use two round-pronged adapters, which are known as type "C" or "F." To ensure you can charge your devices hassle-free, consider investing in a universal adapter that works in multiple countries. This way, you'll be well-prepared for any future travel adventures as well.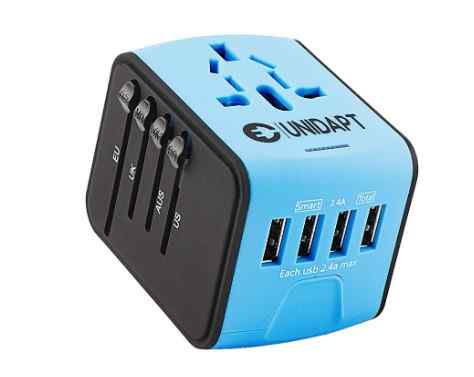 Currency: The Danish Krona (DKK)
The currency of Denmark is the Danish Krone (DKK). While you may find it useful to have some cash on hand for small expenses and emergencies, credit cards are widely accepted throughout Copenhagen. In fact, many businesses, including restaurants, shops, and even street vendors, prefer card payments, so you can confidently rely on your cards for most transactions.
ATMs are readily available throughout the city if you need to withdraw cash. Using your credit or debit card not only provides convenience but also simplifies expense tracking. Additionally, some cards offer travel rewards or cashback benefits, so it's worth checking with your bank to maximize your financial benefits during your trip.
Transportation: Navigating the City with Ease
Getting around Copenhagen is a breeze thanks to the city's efficient and well-maintained public transportation system. Whether you're arriving at Copenhagen Airport or exploring other parts of the city, you'll find convenient options for commuting.
Upon your arrival at Copenhagen Airport, you can conveniently purchase train or bus tickets that will take you to the city center. The public transportation network includes buses, trains, and the metro, making it easy to access various attractions and neighborhoods.
To ensure a smooth journey, consider purchasing a 4-zone ticket, which costs around $5. This ticket provides flexibility and access to a broader area within the city. For real-time navigation and planning, use Google Maps to find the most convenient routes and transportation options. The integration of public transportation information in Google Maps makes it a reliable companion for exploring Copenhagen.
First Things First: The City Pass Card
One of the first items you should consider purchasing upon arriving in Copenhagen is the City Pass Card. This versatile pass offers access to a wide range of attractions, including museums, gardens, historic sites, and even unique destinations like Ripley's Believe It or Not. The City Pass Card is available for different durations, ranging from one to four days, with prices starting at around $60 per day. The cost per day decreases when you opt for multi-day passes, making it a cost-effective choice for exploring the city's attractions.
One noteworthy advantage of the City Pass Card is that it includes unlimited transportation via buses, trains, and the metro for the duration of your pass. This means you can hop on and off public transportation without worrying about additional fares. Once you've purchased the pass online, you can pick up the physical card at a designated location mentioned in your confirmation. It's a hassle-free way to enjoy Copenhagen's attractions and move around the city without the need for separate tickets.
What to Do in Copenhagen: An Abundance of Choices
Copenhagen offers an abundance of activities and attractions, catering to a wide range of interests. To make the most of your visit, you'll need to pick and choose from the following options:
1. Rosenborg Castle: A Glimpse into Danish Royalty
This magnificent castle, once a summer residence for Danish royalty, is now a museum showcasing royal heirlooms and Danish culture from the late 16th to 19th centuries. The castle's stunning architecture, intricate interiors, and beautiful gardens make it a must-visit destination for history enthusiasts and admirers of Danish heritage. Fortunately, Rosenborg Castle is covered by the City Pass, making it a cost-effective choice for exploring the city's regal history.
2. Erotic World Event: Unconventional Entertainment
For those seeking something more unconventional and risqué during their visit, consider timing your trip around October. Copenhagen hosts the Erotic World Event, an annual three-day affair that features an extensive array of adult products and live shows. This event is not only a marketplace for adult toys but also a venue for live performances that push boundaries.
The Erotic World Event even includes unique offerings such as Swingers Rooms and various forms of adult entertainment, ensuring an unforgettable experience for adventurous visitors. To plan your visit and confirm event dates, check their website. While the website may be primarily in Danish, many people on-site are fluent in English, making it easier to navigate and participate in the event.
3. Go Skiing at Copenhill: Skiing Amidst the Cityscape
For a truly unique experience, venture to Copenhill, an artificial ski slope perched atop a waste incinerator about 10 miles from the city center. This innovative facility offers skiing and snowboarding opportunities even during the summer months, providing an exhilarating adventure for winter sports enthusiasts. The visit typically costs around $27, and it's an opportunity to combine outdoor recreation with a fascinating perspective on waste management.
If skiing or snowboarding isn't your preferred activity, you can still explore the facility by hiking. The panoramic views of the city from Copenhill are captivating, offering a unique blend of urban and natural landscapes. This creative use of space exemplifies Copenhagen's commitment to sustainability and innovation.
4. Tivoli Gardens: Year-Round Amusement
Located in the heart of Copenhagen, Tivoli Gardens is an enchanting amusement park that provides entertainment year-round. While it occasionally closes for seasonal preparations, such as Halloween, it's generally open for visitors to enjoy. Tivoli Gardens boasts a delightful blend of rides, games, live performances, and beautifully landscaped gardens, creating a charming atmosphere that appeals to visitors of all ages.
Notably, Tivoli Gardens is included in the City Pass, making it an excellent addition to your itinerary. Whether you're seeking exhilarating roller coasters or a serene stroll through manicured gardens, Tivoli Gardens offers a diverse range of experiences.
5.

Nyhavn: A Waterfront Gem

Alright, my fearless female explorers, let me introduce you to Nyhavn, the place where history meets Instagram-worthy aesthetics. This charming harbor district in Copenhagen has been around since the 17th century, when it was a bustling commercial port. But today, Nyhavn is all about those colorful buildings, lively vibes, and a canal that screams "take some damn pictures!"


Colorful Buildings: Like a Crayon Box on Steroids Picture this: a row of 17th and 18th-century townhouses lined up like they're posing for a magazine cover. But this ain't your ordinary lineup. Oh no, these buildings are vibrant, bold, and practically begging to be captured by your camera. The vivid hues of these beauties create a scene straight out of a postcard, especially when they're reflecting in the calm waters of the canal. It's like a crayon box on steroids!

Restaurants and Cafes: Nom Nom by the Waterfront Feeling peckish, my hungry wanderers? Well, Nyhavn won't let you down in the culinary department. It's a freaking hub for restaurants, cafes, and bars, making it a foodie's paradise. You can indulge in diverse cuisines while soaking in those waterfront views. And since we're talking about a harbor district, seafood is a popular choice here. I mean, when in Rome, or in this case, when in a maritime heritage treasure trove, why not feast on the fruits of the sea?

Canal Tours: Float Like a Queen, Learn Like a Boss Prepare to set sail, my adventurous pioneers, because Nyhavn is your ticket to exploring Copenhagen from a whole new perspective. Hop on one of those canal tours, and get ready for a history lesson with a water view. These tours will give you fascinating insights into the city's architecture, landmarks, and cultural heritage.

Strolling and People-Watching: Scene-Stealers and Atmosphere Lovers Welcome Sometimes, my daring divas, you just need to take a break, relax, and soak in the damn ambiance. And Nyhavn's waterfront promenade is the perfect place for that. Take a leisurely stroll, admire the scenery, and become the ultimate people-watcher. Watch the boats go by, marvel at the vibrant atmosphere, and let the street performers and musicians add a touch of magic to your Nyhavn experience.

Dining by the Water: Al Fresco Dreamin' Picture this: you, a waterfront restaurant, and a view that screams "Instagram me now." Nyhavn offers you the opportunity to dine al fresco like the boss that you are. Whether it's a casual meal or a romantic dinner, the ambiance is elevated by the gentle bobbing of boats in the canal. So grab a seat, raise your glass, and savor every damn moment.
Other Notable Attractions: Diverse Choices for Exploration
Copenhagen boasts numerous other attractions worth exploring, each offering a unique facet of the city's culture and history. Here are a few additional recommendations:
Copenhagen Zoo: Home to a wide variety of animals from around the world, Copenhagen Zoo offers an educational and entertaining experience for animal lovers of all ages. It's an excellent destination for families and those interested in conservation efforts.
Glyptotek Museum: Art enthusiasts will appreciate the Glyptotek Museum, which houses an impressive collection of sculptures and artworks from different eras and cultures. The museum's architecture and lush winter garden are attractions in themselves.
Botanical and Butterfly Gardens: Located in the heart of Copenhagen, the Botanical Garden is a tranquil oasis featuring a diverse range of plant species from around the world. Additionally, the Butterfly House within the garden offers a unique opportunity to observe colorful butterflies up close.
Where to Eat in Copenhagen: A Culinary Adventure Awaits
Copenhagen's culinary scene is nothing short of spectacular, with a plethora of dining options that will satisfy every palate. The city is known for its commitment to fresh, locally sourced ingredients, innovative cuisine, and a strong emphasis on sustainability. Here are some dining experiences you won't want to miss: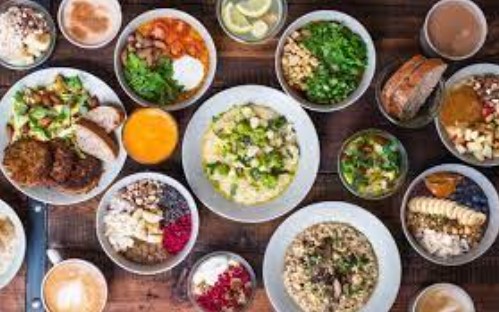 Traditional Danish Fare: While exploring the city, make sure to indulge in traditional Danish dishes. You can find cozy local restaurants that serve classic Danish dishes such as smørrebrød (open-faced sandwiches), frikadeller (meatballs), and herring.
International Cuisine: Copenhagen is a melting pot of culinary influences, offering a wide range of international cuisines. Whether you're craving Italian, Thai, Lebanese, or Ethiopian food, you'll find diverse dining options to satisfy your cravings.
Street Food Markets: Copenhagen is renowned for its vibrant street food culture. Head to popular food markets like Torvehallerne or Reffen to sample a variety of global flavors from food trucks and stalls. Try Danish specialties like hot dogs and æbleskiver (round pancakes) at these bustling markets.
Michelin-Star Dining: For a truly exceptional culinary experience, consider booking a table at one of Copenhagen's Michelin-starred restaurants. The city boasts several world-renowned establishments that push the boundaries of gastronomy.
Danish Polsner: While exploring the city's street food scene, be sure to try a Danish Polsner. This delectable hot dog variation features a combination of ingredients that includes mayo, mustard, ketchup, pickles, onions, and fried onions. It's a flavorful and satisfying snack that you'll want to savor.
conclusion
Copenhagen is a city that promises a remarkable and unforgettable travel experience. With its rich cultural heritage, diverse attractions, and mouthwatering cuisine, it's no wonder that this city ranks among the top destinations in the world. Whether you're exploring historic castles, skiing on an incinerator, or indulging in local delicacies, Copenhagen offers something truly special for every traveler.
Plan your visit carefully, taking advantage of the City Pass Card for convenient access to attractions and transportation. With meticulous planning and a spirit of adventure, you'll create memories to last a lifetime in this remarkable Danish metropolis. Copenhagen is more than a destination; it's an immersive journey into history, culture, and the art of living well. So, pack your bags, embrace the multilingual charm, and embark on a Copenhagen adventure that will leave you spellbound. No matter where you end up, though, always remember to Travel Till You Drop!
Book Your Trip : Check Out My Resources for Your Travel Needs
Use Skyscanner to find a cheap flight.  This is my very first stop when I'm looking for my next trip. It's a fast, easy-to-use search engine that is perfect for finding an affordable flight, a perfect hotel, and the right rental car for you in locations around the globe.
Book Your Accommodation
If you are looking for a super budget friendly location and are open to a hostel stay, make sure you book your hostel with Hostelworld. It offers the broadest range of quality hostels around the world. 
If you'd prefer a hotel or a guesthouse for stays less than 28 days, drop on over to Booking.com It's perfect for providing excellent options, a ton of user reviews, and prices to fit every budget.
For stays over 28 days, AirBnB still remains my #1 choice. User reviews and monthly pricing allow for some incredible deals all around the world.
Don't Forget Travel Insurance
Travel insurance is but a small up-front investment that you won't want to leave home without. After just one experience of having to delay or cancel your trip or having your luggage stolen, you'll wish you would have made that investment.  I've hated my life a few times when the moment arose, and I decided to skip out.  Let's just say, I've changed my ways and recommend each of the following companies to protect your ass-ets.
My favorite companies are:         
Want to Travel for Free?
Travel credit cards allow you to earn points that can be redeemed for free flights and accommodation — all without any extra spending. Check out my guide to getting free flights to get started.
Ready to Book Your Trip?
Check out my Resource Page for the best companies to help you book your travel at reduced rates!  This list will help you get to where you're going.  I know-I use them ALL the time!