5 Underrated Places Around the World that are amazing
You've probably heard of some of the most popular tourist destinations around the world: Paris, Rome, Athens, etc. But what about the places that are just as beautiful and just as worth visiting, but aren't as well-known? In this article, we'll share five amazing places around the world that are underrated but well worth the visit. 
 Have you ever heard of Zhangye Danxia Geopark? It's one of the most surreal places on Earth, and it's located in China. The park is known for its colorful rock formations, which have been formed over millions of years. The rocks are red, orange, and yellow, and they look like something out of a dream. The rainbow-colored mountains are perfect.
Rainbow Mountains: Nature's Favorite Crayon Box
We're talking vibrant hues of red, orange, yellow, and green that will make you think Mother Nature has a personal collection of Crayola crayons. These colors are no accident, though. They're the result of various mineral deposits in the sandstone and mineral rock layers, creating a landscape that looks like it was painted by Picasso on a psychedelic trip.
Danxia Landform: When Rocks Get a Personality
Now, let's introduce you to the term "Danxia." It's not some mystical creature or an ancient code word. Nope, it's a type of landscape that makes you question if rocks have personalities. Picture red-colored sandstone and conglomerate rock formations that have been shaped over millions of years by wind and rain. The result? Distinctive pillars, ravines, and cliffs that would impress even the snootiest rock enthusiast.
Photography Opportunities: Prepare to Capture Mind-Blowing Awesomeness
Zhangye Danxia Geopark is your version of a dream come true. Seriously, this place is like a playground for your camera. The ever-changing colors, the unique geological formations, and the dance of light and shadow create a mesmerizing backdrop for capturing some jaw-dropping, awe-inspiring photographs.
Viewing Platforms: A Bird's-Eye View of Nature's Masterpiece
Zhangye Danxia Geopark doesn't want you to miss a single inch of its breathtaking scenery. So, they've got your back with a bunch of viewing platforms and walking trails where you can admire this natural masterpiece from different vantage points. Go check out the Rainbow Platform or the Danxia Wave Platform, where you can feel like the damn queen of this colorful kingdom.
Sunset and Sunrise Views: Nature's Version of a Magic Show
You know how sunsets and sunrises can turn a boring, old sky into a masterpiece of colors? Well, imagine that show happening with the Rainbow Mountains as the backdrop. The play of sunlight on those colorful peaks during these magical moments is enough to make you believe in unicorns and fairytales.
Boardwalks and Paths: Stay on Track, Don't Mess with Nature's Art
Zhangye Danxia Geopark has constructed boardwalks and paths to guide your explorations without causing any damage to the formations. These designated routes ensure that you're preserving this delicate landscape while still having a kick-ass adventure. 
Underrated Places To Visit:
Great Ocean Road
If you want to see one of the most amazing stretches of road in the world, you need to check out Australia's Great Ocean Road. This narrow strip of coastline stretches for over 243 kilometers and offers some of the most stunning ocean views you'll ever see. The road was built in the 1920s as a memorial to soldiers who had died in World War I, and it's one of the most popular tourist destinations in Australia. 
If you're ever in the area, make sure you take the time to drive along this amazing road and take in all the beauty it has to offer.  Take the day and learn how to surf as you travel along Great Ocean Road.
Scenic Coastal Drive: Prepare for Your Jaw to Drop
As one of the world's most scenic coastal drives, this road knows how to impress. With every winding turn, you'll be treated to panoramic views of the Southern Ocean, pristine beaches, and towering cliffs that scream, "Hey, Mother Nature is a badass artist!" Be prepared for your jaw to be so consistently dropped that you might start catching flies.
Twelve Apostles: No, There Aren't Actually Twelve of Them
But hold your horses, my adventurous amigas, because don't let the name fool you. Nope, there aren't actually twelve of these limestone stacks rising majestically from the Southern Ocean. However, that doesn't make them any less mind-blowing. Trust me, these formations are a must-see, especially during sunrise and sunset when they put on a show that rivals a rocket launch.
Loch Ard Gorge: A Dramatic Gorge With a Shipwreck Story
Named after the clipper ship Loch Ard, which met its unfortunate end in these treacherous waters in 1878, this gorge holds a piece of history that will give you goosebumps. Explore the gorge, soak up the dramatic scenery, and dive into the shipwreck history through interpretative displays that will make you feel like you're on the set of a historical blockbuster.
London Arch: When Nature Takes the Bridge
Oh, nature, you sneaky devil. London Arch, formerly known as London Bridge, is here to remind us that even natural arch formations can play some tricks on us. Once a double-span natural bridge, it suffered a dramatic collapse in 1990, leaving behind a single remaining arch. But hey, who needs two when you can make a grand statement with just one? Get ready to be wowed by this coastal marvel and appreciate its resilience.
The Grotto: Mother Nature's Sinkhole Spectacle
Feel the coastal breeze caress your face as you take in the unique perspective of the surrounding scenery from the Grotto. But that's not all, my curious cave divers. When the sunlight dances on the water within the sinkhole, it's like watching your own private show. Capture that magic on camera and make all your Instagram followers wish they were right there by your side.
Apollo Bay: Charming Vibes, Beautiful Beaches, and Seafood Galore
This charming coastal town along the Great Ocean Road ain't messing around when it comes to beautiful beaches, vibrant arts scene, and seafood that'll have your taste buds doing a happy dance. Take a break from your epic road trip and treat yourself to some sand-between-your-toes moments, immerse yourself in the local artsy vibes, and make friends with some of the ocean's finest delicacies.
Otway National Park: Nature's Playground for Bushwalking and Wildlife Spotting
Last but not least, we have the lush Otway National Park, ready to enchant you with its rainforests, waterfalls, and an abundance of diverse flora and fauna. This isn't just a drive-by experience, my adventurous amigos. The road takes you through this nature playground, inviting you to step out of your car and venture into the wilderness. Go for a bushwalk, chase waterfalls like you're in your very own TLC music video, and keep your eyes peeled for some wild critters.
Machu Picchu
 If you're looking for an amazing place to visit that's off the beaten path, you should check out Machu Picchu. It's one of the most beautiful places on earth, and it's not as crowded as some of the more popular tourist destinations. Machu Picchu is located in the Andes Mountains in Peru, and it's a UNESCO World Heritage Site. The ruins were built by the Incas in the 15th century, and they're absolutely stunning. Take a train trip on PeruRail that will take you to this gorgeous site, as well as have a bit of entertainment on the way back from Machu Picchu.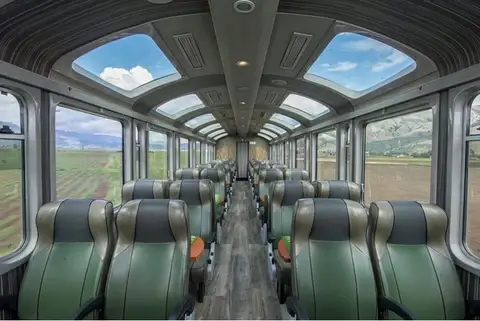 If you're looking for a unique travel experience, Machu Picchu should definitely be at the top of your list. 5 Understated but Amazing Places to Visit Around the World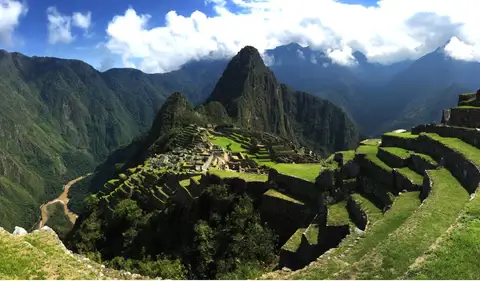 Marrakesh
You've probably never heard of Marrakesh, but it's one of the most amazing places on Earth. It's located in Morocco, and it's home to some of the most striking architecture you'll ever see. Taking a private tour to see the medina at night.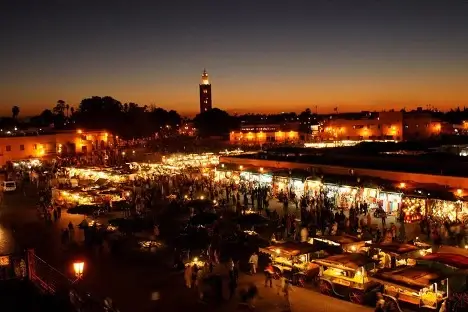 But Marrakesh is more than just a pretty face. It's also a cultural center, with a rich history that dates back centuries.
If you want to add a little something extra to your trip to Marrakesh, make sure to take a kick-ass 4-wheeling trip into the desert. If you're looking for an exotic destination that's off the beaten path, you'll definitely want to put Marrakesh on your list.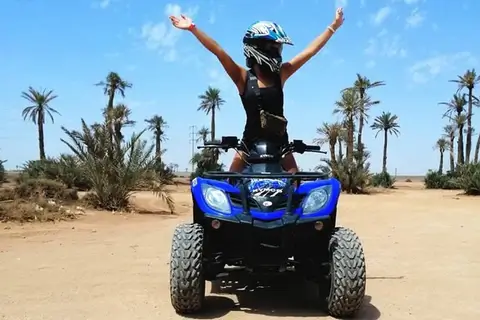 Mù Cang Chải
Have you ever heard of Mù Cang Chải? No? Well, it's one of the most amazing places on Earth, and you need to put it on your bucket list. Mù Cang Chải is a district in the north of Vietnam, and it's home to some of the most stunning scenery you'll ever see. The rice terraces there are something out of a fairytale, and if you're lucky, you might even catch a glimpse of the local hill tribe people going about their day. It's not just the scenery that's fascinating in Mù Cang Chải; the culture is rich and varied, too. You can experience everything from traditional music and dance to Buddhist temples and monasteries. So, what are you waiting for? Start planning your trip to Mù Cang Chải today!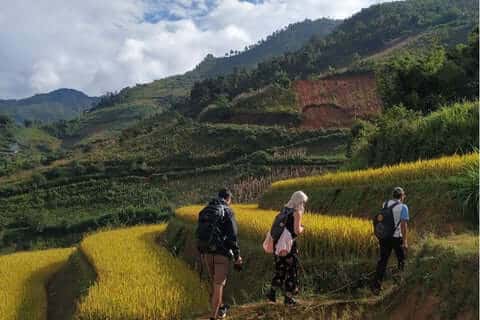 Conclusion
The world is a big place, and there's still so much to see. If you're looking for a travel adventure that's a little different than usual, check out these five amazing places that you've probably never heard of. 
If you want to have a really good time but try something a little different, make sure you always check back to Travel Till You Drop!