Phuket in Thailand is a destination that needs no introduction. Beautiful beaches, turquoise waters, and gorgeous landscapes are just some of the things you can enjoy during the day. As the sun goes down, an entirely new world is unleashed on this island paradise. In this post, I'm going to discuss the more popular Nightlife in Phuket for a party or relax during the night.
Patong Beach: Where the Night Comes Alive
Venturing into the heart of the Phuket nightlife scene, Patong Beach is a bustling area of entertainment, boasting an array of bars, nightclubs, and street performers. From the popular Bangla Road to the quieter Soi Sea Dragon, there should be something for everyone at Patong Beach.
Notable Locations in Patong Beach
Tiger Complex
Tiger Complex is an iconic destination that caters to a diverse crowd of partygoers, adventure seekers, and those in search of vibrant entertainment. This is a 3-story disco complex that is open almost all night until 4 a.m. The first floor is full of pubs, the second floor is where you can find the music, and the third floor is where you can find the pool tables. Not a thing wrong with that!
Paradise Beach Club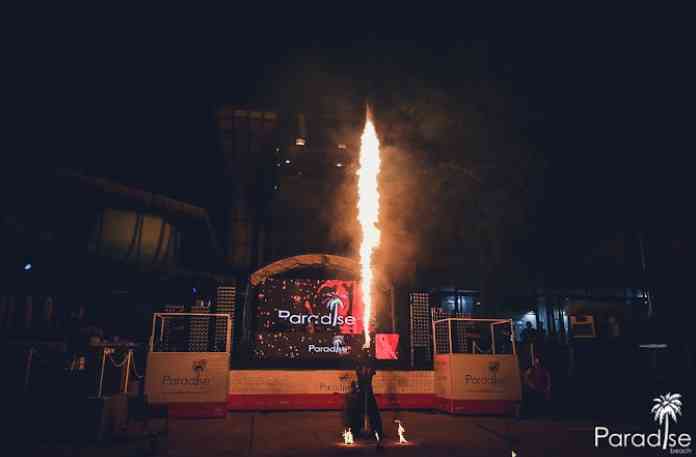 As the sun sets, Paradise Beach Club transforms into a vibrant hotspot with beachfront bars, restaurants, and a lively atmosphere. A well-known EDM-centric disco and many famous EDM DJs have played here, such as Tiesto. Unlike your normal clubs, this one actually closes much earlier than others, but it also opens earlier as well (4pm).
Illuzion Disco
This is probably the most popular all-night party spot for Nightlife in Phuket. Illuzion is considered a state-of-the-art venue that regularly hosts some of the world's top DJs and performers. There is also a VIP section if you want a little more comfort and a premium bottle service. Keep in mind there is a strict dress code at this club, so don't expect to get in with beachwear.
Paradise Complex
Within Paradise Complex, you will find a variety of LGBTQ+ venues catering to different tastes and preferences. You can find chic cocktail bars and high-energy dance clubs. One of the more popular clubs here is Zag Club. The street is the perfect place to watch the nightly drag show, which is fully entertaining!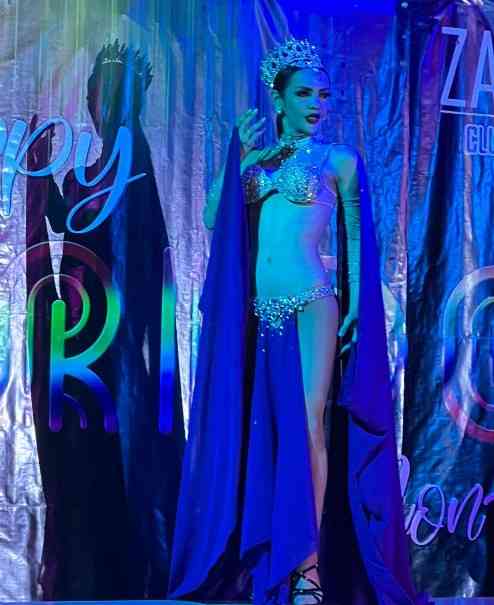 Old Phuket Town: The Hidden Gem of Nightlife
While Patong Beach steals the spotlight, and you need to fully prepare yourself mentally before you go, you can also find the area of Old Phuket Town has a more laid-back feeling. In Old Phuket, you can find artsy cafes, trendy bars, and some live music bars tucked away in these historic streets.
Notable Places in Old Phuket Town
Phuket Night Street Food Walking Tour
You can enjoy some of Thailand's amazing food under the night sky on this tour. Led by passionate local guides, this immersive tour takes you through bustling night markets, introducing you to a wide range of Thai dishes like Pad Thai, Satay, and so much more. While browsing, you will also come across street performances and lively ambiance, which will make for a fun night out!
Simon Star Cabaret Show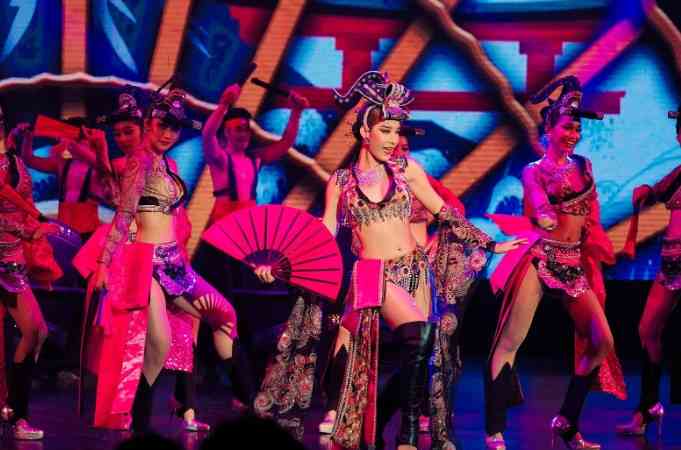 Glamour meets talent in the old district of Phuket. These captivating performances showcase dazzling dance routines, intricate costumes, and inclusive entertainment, making it a must-see for a memorable night.
Kor Tor Mor
This is a vibrant club located near Nimit Circle. This is a trendy place where you will find many of the younger "hi-so" crowd like to visit. You can enjoy an array of music, cocktails, and an electrifying atmosphere. Here, you will find mostly the younger Thai crowd, and the music you can enjoy is mostly Thai bands and DJs.
Looking to have an extended stay in Thailand? read our other post on What the Hell Not to do on a Visa Run in Thailand
Z1MPLEX Mixology Laboratory

I wish I had known this place was there when I was there, as it has rave reviews. At Z1MPLEX, you can elevate your night just by walking in the door. It is a cutting-edge mixology bar where cocktail enthusiasts watch drinks being made right in front of your eyes. This innovative venue serves up unique cocktails, enticing visitors with its sophisticated atmosphere of expertly crafted drinks.
Beach Clubs: Partying with a Seaside View
When it comes to blending the Nightlife in Phuket with natural beauty, beach clubs after dark are the way to go. I'll go over some of the more popular beach clubs that you can visit at night.
Catch Beach Club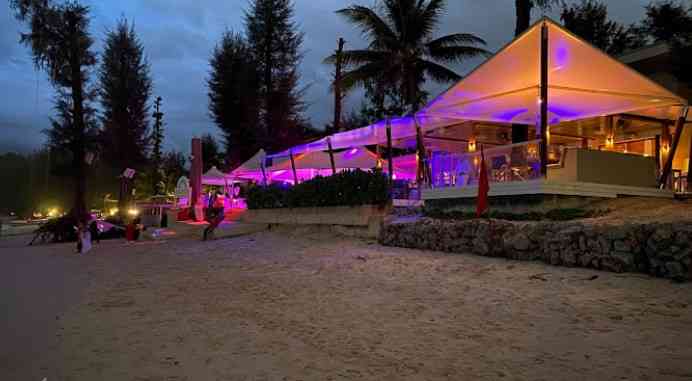 Located in the vibrant area of Surin Beach, Catch Club is a hotspot for those seeking a chic and upscale nightlife experience in Phuket. This beach club caters to stylish travelers and partygoers, offering luxury and relaxation under the stars. You can expect top-notch cocktails, international DJs, and a dance floor directly on the beach. Catch Club is open until Midnight and opens again in the morning.
Pine Beach Bar
You can find this bar right along the shores of Kata Beach. Pine Beach Bar is a relaxed yet lively beachfront destination perfect for a wide range of visitors. This bar doesn't matter if you are after a casual evening by the sea, a group of friends seeking a cozy spot, or a romantic couple enjoying cocktails. Here you can find live music and take in the atmosphere by the sea. This place is one of your best bets if you are looking for a laid-back night. Open in the morning and closes at midnight.
Kudo Beach Club
Located on the sandy shores of Patong Beach, KUDO Club beckons party enthusiasts and anyone in search of a vibrant beachfront night. This club caters to a diverse crowd, offering a lively and energetic atmosphere. Anticipate a mix of music genres, from EDM, hip hop, and R&B. With its prime location, KUDO sets the stage for an unforgettable night. This club closes a bit earlier than the others at 10 pm, so get there early!
Where is the Nightlife in Phuket? Exploring Beyond the Obvious
Apart from Patong Beach and Old Phuket Town, there are pockets of nightlife scattered across the island. Let's go over those off the beaten path, discovering hidden gems like Kata Beach, Kamala Beach, and Rawai Beach, where you can experience the more laid-back side of Nightlife in Phuket.
Phuket Fantasea Kamala Beach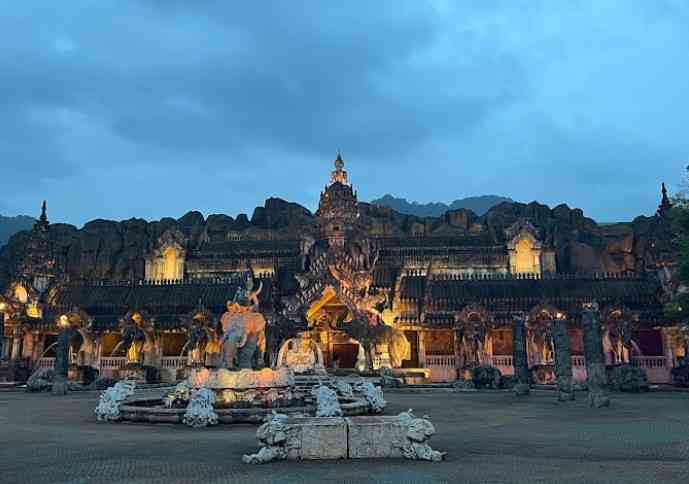 Venture off the beaten path and immerse yourself in the enchanting world of Fantasea. Located in Kamala Beach, this cultural theme park offers a unique and offbeat experience. This is perfect for families, culture enthusiasts, and those looking for something different. Fantasea presents a captivating spectacle featuring Thai mythology, folklore, and vibrant performances. You can also get some food here and the Golden Kinnaree Buffet restaurant.
Casa Boho Kamala Beach
A casual Mexican rooftop restaurant nestled above Rayee Beach, near Kamala Beach, as part of the Hyatt Regency Resort Phuket. With a design reminiscent of Above Eleven rooftop bar in Bangkok, it offers ocean views, a poolside terrace, and a relaxed indoor area. The menu boasts a variety of Mexican dishes, from Croquette de Carne Asada and Ceviche to Seabass a la Plancha and delectable desserts like Tres Leche. Plus, there's "The Den" for post-dinner entertainment. Ideal for those seeking a unique dining experience with a Mexican twist and a stunning backdrop over Kamala Bay.
Heaven Rooftop & Bar Kata Beach
Perched high above Kata Beach, Heaven Rooftop & Bar is an exquisite destination for those seeking an elevated experience of nightlife in Phuket. This rooftop gem caters to cosmopolitan travelers and romantics, offering panoramic views of the Andaman Sea and the beach below. Expect to indulge in signature cocktails, exquisite cuisine, and an ambiance that transitions from sunset to starlit evenings.
Dino Park Mino Golf Karon and Kata Beaches
Nestled between Karon and Kata beaches, Dino Park Mini Golf offers a delightful nighttime attraction suitable for families, couples, and visitors of all ages. This prehistoric-themed mini-golf course whisks you back in time with life-sized dinosaur replicas and a lush tropical setting, creating a unique and entertaining evening experience. Challenge your putting skills through 18 holes of dinosaur-themed obstacles and relish the laid-back atmosphere that makes Dino Park Mini Golf a memorable way to spend an evening in the vibrant region between Karon and Kata beaches.
Conclusion
I hope that I have shed some light on the diverse and captivating after-dark experiences this island has to offer. Keep in mind there are many more things to do at Nightlife in Phuket, these are just a sample of what the island has to offer. Phuket nightlife scene has something for everyone, whether you're looking to party, a culture lover, or a foodie.
No matter where you decide to party, always remember to Travel Till You Drop!
Book Your Trip : Check Out My Resources for Your Travel Needs
Use Skyscanner to find a cheap flight.  This is my very first stop when I'm looking for my next trip. It's a fast, easy-to-use search engine that is perfect for finding an affordable flight, a perfect hotel, and the right rental car for you in locations around the globe.
Book Your Accommodation
If you are looking for a super budget friendly location and are open to a hostel stay, make sure you book your hostel with Hostelworld. It offers the broadest range of quality hostels around the world. 
If you'd prefer a hotel or a guesthouse for stays less than 28 days, drop on over to Booking.com It's perfect for providing excellent options, a ton of user reviews, and prices to fit every budget.
For stays over 28 days, AirBnB still remains my #1 choice. User reviews and monthly pricing allow for some incredible deals all around the world.
Don't Forget Travel Insurance
Travel insurance is but a small up-front investment that you won't want to leave home without. After just one experience of having to delay or cancel your trip or having your luggage stolen, you'll wish you would have made that investment.  I've hated my life a few times when the moment arose, and I decided to skip out.  Let's just say, I've changed my ways and recommend each of the following companies to protect your ass-ets.
My favorite companies are:         
Want to Travel for Free?
Travel credit cards allow you to earn points that can be redeemed for free flights and accommodation — all without any extra spending. Check out my guide to getting free flights to get started.
Ready to Book Your Trip?
Check out my Resource Page for the best companies to help you book your travel at reduced rates!  This list will help you get to where you're going.  I know-I use them ALL the time!