Welcome my ladies! If you're looking to plan a trip to Thailand, whether you are coming with a friend or solo and have some wanderlust issues, you have picked the right destination. Thailand is a location where, during the day you can visit the stunning landscapes, and enjoy the rich cultural heritage and delicious cuisines. But when the sun sets, Thailand offers an entirely new world that will make your mouth drop – Thailand at Night.
In this post, we are going to go over different aspects of Thailand After Dark. It's not just about discovering what's available to do (because there is plenty to keep you entertained) but going over well-known and not-so-well-known areas where you can unwind or look to party.
Why Thailand at Night?
You may be wondering, "What is so special about Thailand during the night"? Well, it's not simply about the parties and clubbing (although those can be great). Thailand at night offers various sights, sounds, and sensations that will leave you enchanted. There is a different kind of bustle where the streets transform and offer experiences to cater to everyone's preferences.
This guide will be tailored to female travelers  because, after all when everyone thinks of Thailand's nightlife, they think about the women, gogo clubs, and bars. While I want to go over those, I believe it's also important to discuss safety as well as a variety of recommendations to ensure your nighttime adventures are enjoyable but also secure.
Staying Safe in Thailand
While Thailand is a remarkable destination for female travelers, like any place that you travel to in the world, it is crucial to prioritize your safety. I have compiled a list of valuable tips to ensure that your vacation will not be ruined by unexpected surprises (before I get to the crazy stuff).
Plan Your Accommodation Wisely
When you are going to book your stay, opt for well-reviewed hotels or hostels in safe neighborhoods. Be sure to read the reviews by guests carefully and consider places that have on-site security guards 24 hours a day.
Use Reliable Transportation
Stick to official taxis, tuk-tuks, or registered ride-sharing services like Grab. Most of these services will already be registered, and if there is an issue, you have an outlet to report and track them. Be aware of unlabeled taxis or even lesser-known ride-sharing services like Bolt, as you never know who you're going to get.
Stay Aware
While generally Thailand is considered safe, you always have to remain vigilant and use common street sense. Be aware of your surroundings, especially in crowded areas or when walking alone at night. Try to avoid dark, isolated streets.
Share Your Itinerary
Let a trusted friend or family member know about your travel plans, including your accommodations and activities. If possible, you can also share your location, although this might be hard to do all the time. Or, hire a "guide" to take you to all the best places to tickle your fancy.
Avoid Overindulgence
While it can be very tempting to enjoy the vibrant nightlife in Thailand, avoid drinking excessively to where it can compromise your safety—that is, unless you have your backup plan in place. 😉  Always keep an eye on your drinks and avoid leaving your drink unattended. This could be a recipe for disaster if you do.
Learn Basic Phrases
Try to learn the basic Thai language while you are traveling, for example:
Hello = Sawasdee Ka
Thank You = Khup Khun Ka
Help = Shoi Doi
Sorry = Khot Hort
No worries/Nevermind = Mai Pen Rai
As a female traveler, it is respectful to always add Ka at the end of sentences when speaking, at least to those that you see are older than you.  You never know what a small common courtesy can lead to.
Stay Connected
Make sure when you arrive in Thailand make sure that you have a mobile phone with you and purchase your e-sim before you arrive.  If you forget, you can always pick up a local SIM card at the airport or any convenience store like 7-11 for a few hundred baht. Also, ensure you keep your phone charged and have an international data plan to keep connected with friends and family (at least initially). 
Secure Your Valuables
Keep your cash, passport, and any other important documents in your hotel safe. Leave your passport and important documents at the hotel, but take photos of them for the just-in-case moments. Also, leave expensive jewelry at home.  While it's nice to have, Thailand isn't a place that actually seems to care about the bling, but rather sticks to cute local jewelry to accessorize with on your nights out. 
By following these safety tips, you can enjoy your nights out on the town in Thailand with confidence and peace of mind.
Now for the fun stuff! 
Bangkok Nights: The Heart of Thailand's Nightlife Scene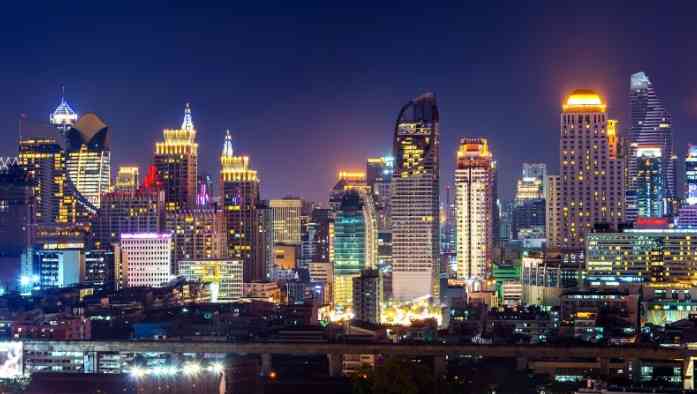 Bangkok is the bustling capital of Thailand.  When the lights go out, the city comes alive and caters to everyone's style and taste. From world-famous nightclubs to hidden gems waiting to be discovered, there is something for everyone. In this section, I will go over some popular spots in Bangkok and some lesser-known spots to experience if you plan on partying in Bangkok.
Popular Nighttime Hotspots in Bangkok:
Khao San Road – Known as the backpacker's paradise, Khao San is a must-visit at least once to experience its lively atmosphere. Here, you'll find street vendors, live music, and a wide range of bars. It is a great place to meet new people and soak up the lively energy in Bangkok.
Royal City Avenue (RCA) Known as Bangkok's top nightlife and entertainment district, RCA is lined with nightclubs, bars, and live music venues. It's a favorite among both locals and tourists looking for a night of dancing and music.
Asiatique the Riverfront – Located along the Chao Phraya River, Asiatique is more for a relaxing night out. This area offers a blend of shopping, dining, and entertainment. The night market is a great place to stroll and view all types of various products you might never have seen before. There are also times when you can find cultural performances.
Live Jazz at Saxophone Pub If you're a jazz enthusiast, Saxophone Pub is a legendary venue that hosts live jazz performances. It's a cozy spot to enjoy some soulful music.
Rooftop Bars – Bangkok is well known for its stunning rooftop bars, offering breathtaking views of the city skyline… It is an ideal place for selfies if that's your thing.
Here are some of the more popular ones:
RedSquare Rooftop Bar – Vodka Bar – Nana
Paradise Lost – Neo-Tropical Sanctuary – Pathum Wan
Sky Beach – Tallest Rooftop Bar in the City – Chong Nonsi
Tichuca Rooftop Bar – Jungle-Themed Rooftop Bar – Khlong Toei
Cabaret Shows – Bangkok is famous for its cabaret shows, such as the Calypso Cabaret at Asiatique the Riverfront. These dazzling performances showcase the city's vibrant LGBTQ+ culture.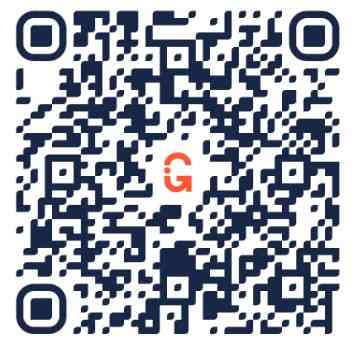 Calypso Cabaret Tickets 
Hidden Gems and Less Well-Known Spots
Levels Nightclub in Klong Toei Nuea brings European EDM music to Bangkok, a bit more on the wild side of things, but if you're into clubbing, it might just be what you are looking for.
Maggie Choo's Tucked Away beneath the Novotel Bangkok Fenix Silom Hotel, Maggie Choo's is a unique underground bar with a 1930s Shanghai jazz club vibe. It's a hidden gem for those seeking a more intimate and mysterious atmosphere.
Sala Daeng Soi 1 Explore this small street in the Silom district for a range of cozy and eclectic bars. It's a quieter alternative to the bustling streets nearby.
W District Located in the Phra Khanong area, W District is a community mall with a vibrant night market. It's a great spot to enjoy street food and craft beer in a laid-back setting.
The Iron Fairies This enchanting bar in Thonglor is like stepping into a magical fairy tale. With dimly lit interiors and unique decor, it's perfect for those seeking a whimsical and romantic night out.
As you are out in Bangkok for the night, keep in mind that the city is continually evolving, new places are constantly popping up, and in some cases, old ones close down. So, always make sure to check online for opening and closing times, and whether or not the bar still exists. Another option is to ask locals or travelers for their recommendations; always be open to discovering new areas, as you never know what you'll find.
Secure Transportation
Before heading out for the night in Bangkok, make sure you have a plan to get back to your accommodation. You can pre-book a reputable taxi, or most people just use a ride-sharing app like Grab. Most popular areas will have registered taxis already waiting in the area. Never go home with someone you don't know without someone else being in the know.  😉
Conclusion
As you wrap up your exploration of Bangkok, Thailand at night, it's important to reflect on the memorable experiences that you gathered and remember to take pictures whenever you can. Whether you have danced the night away in famous clubs or savored the delicious street food, you will surely want to come back again!
So, to all the solo female travelers out there, pack your curiosity and your sense of adventure. Thailand at night is ready to be explored, and the memories that you create will surely be stories you want to share with others for years to come. No matter where you go, enjoy your travels in Thailand, and always remember to Travel Till You drop! 
Book Your Trip : Check Out My Resources for Your Travel Needs
Use Skyscanner to find a cheap flight.  This is my very first stop when I'm looking for my next trip. It's a fast, easy-to-use search engine that is perfect for finding an affordable flight, a perfect hotel, and the right rental car for you in locations around the globe.
Book Your Accommodation
If you are looking for a super budget friendly location and are open to a hostel stay, make sure you book your hostel with Hostelworld. It offers the broadest range of quality hostels around the world. 
If you'd prefer a hotel or a guesthouse for stays less than 28 days, drop on over to Booking.com It's perfect for providing excellent options, a ton of user reviews, and prices to fit every budget.
For stays over 28 days, AirBnB still remains my #1 choice. User reviews and monthly pricing allow for some incredible deals all around the world.
Don't Forget Travel Insurance
Travel insurance is but a small up-front investment that you won't want to leave home without. After just one experience of having to delay or cancel your trip or having your luggage stolen, you'll wish you would have made that investment.  I've hated my life a few times when the moment arose, and I decided to skip out.  Let's just say, I've changed my ways and recommend each of the following companies to protect your ass-ets.
My favorite companies are:         
Want to Travel for Free?
Travel credit cards allow you to earn points that can be redeemed for free flights and accommodation — all without any extra spending. Check out my guide to getting free flights to get started.
Ready to Book Your Trip?
Check out my Resource Page for the best companies to help you book your travel at reduced rates!  This list will help you get to where you're going.  I know-I use them ALL the time!