HOW TO FIND CHEAP FLIGHTS TO ANYWHERE?
When traveling, either for leisure or professional reasons, flights are normally the costliest aspect of every trip, and among the most expensive modes of transit from one destination to another. While airlines have recently been reducing the cost of transatlantic flights, airfares can still have a significant impact on your trip budget. Whether it's a family or you are traveling solo, finding a cost-effective flight package could be what breaks or makes your vacation. If your airfare is not cost-effective, there is a high probability of always postponing the trip or even canceling it, and as most of us know, this happens time and again. This guide will provide a solution to the query of how to find cheap flights anywhere. I will take you through important steps that will help you to find less expensive flights. While no promises can be made, the one major concept around finding cheap flights that will need to be taken into consideration is, flexibility! You may not be able to always leave on the date, time, or even week that you desire, but you'll have to decide on what the ultimate goal is for you on each trip and which travel hack works for you.
1. GATHER THE FACTS
If you want to find cheap flights to anywhere deals, the first aspect that you need to understand about finding cheap airfares yourself is that there are no magic shortcuts, but rather knowing where and how to research these flights. There is a lot of false information perpetuated online on how cheap flights can be acquired. This is piloted by incompetent researchers hired by websites and reports redundant and outdated false information. You might have come across them, and if you followed any of them, they probably led you astray or didn't help you find the cheap flights you were seeking. Airlines utilize an advance and complex digital pricing procedure that determines airfares and runs sales based on a particular period of the year, flight demands, climatic conditions, festivals, competitor airfares, fuel costs, and many other factors that vary from time to time. It is important that you discard these online myths and conduct your research if you want the best price for your trip. Some of these myths include:
AT A SPECIFIC "MAGIC" HOUR THE AIRFARES ARE LOW.
This is the biggest and most spread myth of all. The fact is that airfare changes anytime, hour-by-hour, or day-by-day. The solution to find cheap flights to anywhere is to subscribe to airfare newsletters and alerts and search a couple of times a day.
ON TUESDAY AND WEDNESDAY, THE AIRFARES ARE VERY LOW.
Flying on Tuesdays and Wednesdays will for sure cost you less than on other days, what is not true, however, is the notion that is only on these two days that one can find the best deals and cheap flights. On the other hand, making the booking mid-week tends to provide cheaper prices than if you were to book on a weekend.
LAST-MINUTE BOOKINGS ARE ALWAYS COSTLY
This is not always the case, as there are situations where significant airfare reduction is done at the last minute. If a flight hasn't sold out, the airlines may conduct a last-minute sale to fill the flight.
Read this article: How to get cheap flights last minute?
THAT ANOTHER AIRLINE HAS UNIFORM PRICES FOR THE SAME ROUTES.
This is also a myth that might discourage you from looking up airfare prices from different airlines. Often, one airline will have a reduced fare for a given route they fly frequently over other carriers.
TRAVEL AGENTS CANNOT HELP YOU TO FIND CHEAP FLIGHTS.
Travel agents have mastered the art of travel hacking, and for this reason, they are one of the best references for cheap flights. They have tricks and skills at their fingertips that many websites do not have. So, definitely make sure to utilize all the resources that you may have to book that ultimate vacation.
Flights are typically only free for children that fly on the adult's lap, typically under the age of two, for most US airlines. The free flights are only applicable on domestic flights, but international flights aren't all that horrible, either. A 10% charge for the adult fare is applicable on international flights when adding a lap child.
BOOKING FLIGHTS DIRECTLY FROM AIRLINE WEBSITES GUARANTEES YOU GOOD DEALS.
The myth is that it is always less expensive to fly from a large airport than to fly from a small airport. This is not always the case, and it is good to check the airfares of both before booking a flight and use Skyscanner to do so.
2. REMAIN FLEXIBLE WITH TRAVEL TIMES AND DATES.
Depending on the particular days of the week, months of the year, and anticipated holidays such as Easter holidays and Christmas, airfares may vary significantly. A perfect example is the month of August in Europe. During the spring/early summer, there are a lot of people traveling to Europe, as compared to the winter months when people want to visit warm island destinations or the southern beaches in the US. During these times, the airfares are higher since the demand is also directly proportional to it.
The same holds true during holidays and while the kiddos are on spring and summer breaks. As you consider visiting a destination that is known as a touristy attraction type of site, it is advisable to travel during the time of the year when few people are visiting the area. For example, the perfect time to visit Paris would be during fall or spring as the crowds have died down. Having a flexible schedule for your trip enables you to easily and conveniently change dates to help identify less expensive flights that meet your budget or even provide a surplus compared to the amount you had budgeted specifically for money.
A simple click on the calendar tab while searching for your flights on Google Flights will give a clear visualization of the daily airfares, and from that, you can easily figure out the cheapest airfares within two months. Leaving mid-week tends to have a lower rate than leaving on a weekend. Also, you might want to consider buying a one-way fare if you want to cut down on costs, contrary to the norm in the recent past where buying round trips would get you the best flight deals.
3. FLEXIBILITY WITH DESTINATION.
The third step is how to find cheap flights to anywhere, it's making sure that you are flexible with the destinations you intend to visit. It is advisable to be flexible with both times or days for your flights and the places you intend to visit. If you cannot maintain both flexibilities, I would advise that you maintain at least one of the two flexibility aspects as they are crucial to finding cheap flights to anywhere.
Websites such as Google Flights and Skyscanner have made it easy to explore different destinations around the world that you can fly to from your home airport.
Also, airline search engines enable you to make comparisons of different potential destinations all at once. Being flexible is important and advantageous as airlines offer good deals on certain destinations that might be your first choice. Flexibility will save you money, and who knows, you might even have a better experience than your intended destination. A good way to do this is to type in your starting location and put your ending location as "everywhere". This will give you a wide variety of options to choose from if you are using the Google Flights search engine. You can use the 'Flexible dates' option to give you the best choices.
You will also access different filters that will help you find a really good deal for your destination. Overall, flexibility opens the whole world to you with amazing flight deals to choose from.
4. BUDGET CARRIERS.
Though not as comfortable, flying with budget carriers in many circumstances, can carry you across continents at pocket-friendly rates. Most budget lines currently operate regionally on short and medium-haul routes. Below is a list of well-known budget flight providers around the world, as postulated by Kiwi.com.
United States

Asia

Europe

Canada

Middle East

·Cebu

Peach

Air
Budget airlines make much of their profits through fees, for this reason, you must be keen and on the lookout for fees charged by budget airlines. Do a summation of all the fees charged and your airfare ticket to make sure that it is within your estimated budget or even lower. For instance, if you are planning on bringing anything larger than a carry-on you need to review the baggage fees. An RT ticket with a budget carrier may be more expensive with baggage and seat choice than staying with a primary carrier. Another important thing to consider when opting for budget airlines is the location of their airport at your destination. Some budget airlines operate from airports that can be quite a distance from the city. This may lead to extra transportation costs.
5. BE FLEXIBLE WITH YOUR ROUTES
In addition to maintaining flexibility with destinations and dates of your travel, route flexibility is another hack that, how to find cheap flights to anywhere. By maintaining route flexibility, I simply imply that you should not always take direct flights. However, before using this method first should know the cost of a direct flight to your destination. Once you know what the baseline is, you can work it from there by searching for airfares to destinations within the continent you intend to visit.
If you find that the difference is discounted by more than $200, perform further analysis of the cost of flying from that destination to your final destination. You may be surprised at just how much you can save using this method. If your primary destination is not far from the location you intended, you can use a train to arrive at your final destination to save more money, while still having the experience of a lifetime. If this strategy proves to be cheaper for you, then you can also apply it during your return journey. It may take a bit longer to get to the intended destination, but when weighing time and effort vs. money, you can make the call on which option is better.
So, take this example from one of my recent experiences with both stateside and international routes. From my recent travel from Fort Myers Beach, Florida, to Europe. My main goal was to just first get to the European continent, and from there, I could easily travel to an alternative destination. So, I searched the closest countries and major international airports in several countries to where I wanted to start my trip. Initially, my goal was to get to Munich, Germany. I found that flying into Paris for a major international trip was the cheapest, and then I could grab a regional flight once I arrived in the country.
The opposing side of it was when my plans changed, I found a much cheaper way to enter the continent, which was doing the same search while in the US. I decided to look at the international airports surrounding my current location to those abroad. Makes sense. Larger planes, more people flying from a hub, and wa-la. Another few hundred dollars off, check. In some searches it was several thousand dollars different, so check the major airports on the costs to the continent you wish to go to, then price out accordingly to see what the best deal will be.
6. BE ALERT FOR SPECIAL AIRFARE OFFERS
Normally, special flight deals are only accessible within a one-day window. In order to be notified of such deals, make sure you are subscribed to airline newsletters and join their mailing list. I am also a fan of Going (used to be Scott's Cheap Flights). He identifies Mistake Fares and emails them to subscribers as they pop in. Mistake Fares are defined as those fares that exist when there is a glitch with flight prices. Many times, it happens when a travel agency or an airline unintentionally lists the wrong airfares online and mistakenly sets the fare lower than its actual worth.
The fares last for a short time until the mistake is found but can save a significant amount of money if you use the information provided correctly. Although most of the deals posted or mailed to you might not align with your specifications, it is still advisable to keep an eye out in case a deal that suits your itinerary comes by. This means you are paying close attention to the place you want to go and getting an idea of the range of costs to get there. If it's a dream trip of a lifetime, it can't hurt to watch the market as prices fluctuate from day to day and pounce on it if it pops up.
Also, you can go online and search for travel deals being offered by different airlines within your location for your intended destination. Searching for deals on different sites gives you an opportunity to compare the different deals available. It is also advisable to search multiple locations as all search engines were designed uniquely, and each has its own pros and cons, so you should not rule out one to be better than another. Skyscanner is just an example of this concept. It is a competent booking site with a user-friendly interface, I would highly recommend it as your primary booking source. This site is a bit like Kayak and Expedia but better.
I would also recommend the Google Flights search engine while searching prices for multiple locations. Additionally, students or persons under the age of 25 years are able to many flight deals from different airlines. Do not ignore travel agencies like Student Universe and Flight Centre as they can aid in acquiring cheap airfares.
7. MIX AND MATCH AIRLINES.
Make sure to normalize keeping your options open when booking flights, using one airline limits your chances of maximizing cost savings and getting a perfect itinerary. You can book a flight from your location to a pre-destination and another airline to your final destination. Third-party booking sites like Kiwi.com put together flights from different airlines to make sure that you get cheap flights to your desired destination. Keeping your options open by mixing and matching airlines might just lead you to the best flight deals you can get. Also, as you segment your bookings, be sure to sign up and subscribe for flight rewards to ensure you earn your points!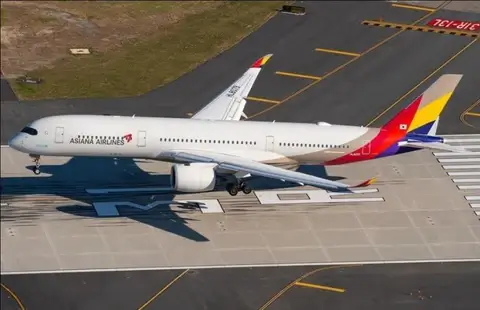 8.  AIRLINE REWARD PROGRAMS
Reward programs are well known for earning you free hotel accommodations, free flights, free tickets to events and festivals, and bonuses. If you have perfected or are in the process of perfecting your art of travel hacking, you can tour around the world at little or no cost at all. Travel hacking involves assessing the existing regulations set up by travel cards, hotels, and airlines and utilizing them so that you can earn benefits from the rules. If you haven't tried this yet, well then, it is never too late. Sign up with your frequented airlines and start collecting points and miles to redeem the next time you are taking that trip. 
Frequent flier miles are rewards in the form of miles that can be used to earn free flights or hotel stays. The rewards are offered by most airlines and their partners through loyalty programs that you will need to sign up with individually. One of the ways you can earn miles is by purchasing travel tickets or by using travel credit cards that offer loyalty points in form of miles. The miles can then be redeemed through either the credit card or the associated airline's webpage. In many cases, miles earned through credit cards usually have more redemption options as compared to miles earned through airline loyalty programs. For credit card miles you can redeem them for cash back, gift cards, and free flights while airline loyalty miles can only be redeemed for purchasing flight tickets. Below, I am incorporating a list of major airline reward programs for you to start signing up with immediately if you haven't done so.
9.  UNDERSTAND HOW TICKETS ARE PRICED.
When planning trips with friends and family, it may not be economical to purchase multiple flights in one purchase. Airlines always visualize and provide the highest prices for group tickets; this means that you will have to dig deeper into your pockets to meet the cost of purchasing tickets. For example, if you have a squad of five searching for five seats, seat 1 might be priced at $200, seats 2, 3, and 4 at $400, and seat 5 at $500, the airline will price all the five tickets at $500 each if they are purchased all at once. But if each ticket is purchased independently, you just might be able to save a few dollars. Oddly enough, the best strategy can be to purchase group flight tickets by booking one ticket at a time. Also, you need to know how to find cheap flights to anywhere for your trip.
Another important travel hack while trying to find cheap flights to anywhere is to search for price tickets in other currencies, especially in countries where the currency is weaker compared to your country's currency. For example, when the US dollar was strong and the New Zealand
currency was not doing so well, one could have easily purchased a one-way ticket to NYC from Australia for $600 using New Zealand currency as compared to the US price of $1000. It is the same booking class, same airline, and the same flight, but booked in a different currency.
However, this strategy does not always work but the probability of it helping you find a cheaper flight and cut on extra costs is always worth giving it a try. Also, when using this hack, make sure to utilize a no-foreign transaction fee card to minimize surcharge fees.
10. MAKE EARLY BOOKINGS IN MORE THAN ONE WAY
Just like every other business, airline fares are affected by fluctuations in commodity prices depending on the season and demand of a product. Airlines can also fluctuate airfares depending on the time of departure. Prices may hike as the departure time approaches, but depending on the demand for tickets, the price might be increased or reduced. My advice is that you book your flight early but not too early so that you can keep an eye out in case of any deals that might pop up. I recommend booking a flight around 3-5 months before your departure. If the airfare drops after you have booked your flight, you can easily go to the airline's website and change your reservation or even cancel your flight and rebook your flight. If you are in the US, you can also utilize the 24-hour rule that allows you to change or cancel flights without being charged within 24 hours of your purchase. Make sure to rebook immediately to make sure you receive the cheaper fare.
11. BUNDLING TRAVEL
Another strategy that could possibly save you a chuck of change is by bundling flights. Bundling flights by combining flights, car rentals, and hotels have been backed up by the notion that it lowers costs and travel expenses as well as provides a one-stop shopping experience. This is one of the strategies that still holds true, however, bundling reservations can also put you in a less flexible situation especially if you want to cancel flights or change your plans. While deciding on whether or not to bundle your reservations, it is advisable that take note of insurance policies and other additional charges that may come up.
In conclusion, If you're looking for how to find cheap flights to anywhere deals solely depend on your creativity and flexibility. This strategy may require you to invest a little effort, time, and patience, but there is an entire package of cheap flight deals waiting for you to grab. Once you find a flight deal that aligns with your budget, book it right away as the ticket prices might change in a jiffy.
The tips and strategies provided in this article are aimed at making sure that you maximize your fun while on vacation with friends, family, or traveling solo all while minimizing cost. So, remember, no matter what you do in life, don't forget to Travel Till You Drop!