Welcome to the world of travel hacking, where your wanderlust meets your budget. Contrary to what the name might suggest, travel hacking isn't about sneaky tactics or bending the rules—it's a legitimate and clever approach to make your travel dreams come true without breaking the bank.
Intrigued? You should be. Whether you're a globetrotter or a first-time traveler, learning the art of travel hacking can open a world of affordable adventures. It's a game-changer that savvy travelers swear by, and we're here to show you the ropes. So fasten your seatbelt, stow your tray table, and get ready for a journey into the world of Travel Hacking 101.
For a start, let's dispel any misunderstandings: Travel Hacking 101 doesn't refer to anything dishonest or legally dubious.
I am not gonna teach you spy-movie tactics to cheat your airline into sending you a free ticket to the Maldives or trick your hotel into letting you stay for a month in Aspen without paying a dime (though that'd be sweet, wouldn't it?)
It simply refers to various ways you can earn points and use them to considerably lower the cost of your holiday.
By doing so, many people can travel to their great destinations without having to sell their cars and jewels in the process.
Now that we've covered basic definitions let's move on to the more practical stuff.
Relentlessly Join All Reward and Loyalty Programs
How many times have you used an airline or stayed at a hotel without signing up for their reward program?
Maybe you just wrote it off as some cheap attempt to make you buy more of their services, or you just thought the sign-up process wasn't worth your time.
Guess what? If you had joined each one of those programs, you would have already accumulated enough points amounting to a couple of free holidays.
If you're traveling as a solo female, then you need to know about the Essential Travel Safety Tips for Solo Female Travelers
Feeling a bit of regret?
Don't worry. Every travel hacking beginner has been there. You can change your ways and start joining loyalty programs right away.
Each time you book a flight or hotel, check whether they offer a reward program. If they do, don't hesitate a moment and sign up (it's free!)
Start Using a Loyalty Point Tracking Website
When joining many different reward programs, it can be stressful to keep track of all the points you have accumulated over time.
This is one of the many reasons people usually don't bother signing up for reward programs.
They tell themselves: "Heck, I already have too much stuff to keep in mind; I don't need to add boring loyalty points to the list."
But you don't need to. You can use one of many apps and websites that allow you to have a simple overview of all your programs in one place.
These include Award Wallet, Using Miles, or Point Hub.
They are all free and easy to use. Sign up today and start keeping track of those juicy rewards.
Top 10 Cape Town Tourist Attractions: Must-See Amazing Places
Beware of Hidden Fees
While travel hacking can help you save significantly on your trips, hidden fees can quickly eat into those savings. Airlines and hotels are notorious for tacking on unexpected costs, but with a bit of knowledge and foresight, you can avoid or minimize these fees.
1. Airline Hidden Fees:
Baggage Fees: Many airlines charge for checked bags, and the fees can add up. To avoid this, consider traveling with just a carry-on or explore airlines that include baggage in the ticket price.
Change and Cancellation Fees: Changing your flight details or canceling can result in hefty fees. Book refundable fares if your plans are uncertain, or choose airlines with more flexible policies.
Seat Selection Fees: Some airlines charge extra for preferred seats. Check-in early to secure decent seats for free, or consider purchasing these seats if it's important to you.
In-Flight Fees: On budget airlines, in-flight amenities like meals, entertainment, and even water may come with a cost. Pack your snacks and entertainment, or be ready to pay premium prices on board.
2. Hotel Hidden Fees:
Resort Fees: Many hotels charge daily resort fees, which may cover services you won't use. Read the fine print and consider whether these fees are worth it or search for hotels without resort fees.
Parking Fees: If you're renting a car, be aware of parking charges at hotels. Some offer complimentary parking, while others can be expensive. Explore alternatives like nearby public parking.
Wi-Fi Fees: Some hotels charge for Wi-Fi access. Choose accommodations that offer free Wi-Fi, or plan to use mobile data or hotspots.
Mini-Bar Fees: Be cautious when using the mini-bar in your room. Some hotels have sensors that automatically charge you for moving items, even if you didn't consume them.
Pro Tip: When booking flights and hotels, carefully read the terms and conditions, and review any additional fees. To avoid or minimize hidden costs:
Use travel comparison websites that display all-inclusive prices.
Sign up for loyalty programs or co-branded credit cards that offer fee waivers or discounts.
Communicate with airlines and hotels directly to confirm policies and fees before booking.
Stay organized by tracking your expenses and managing your budget throughout your trip.
Being vigilant about hidden fees is an important part of successful travel hacking. By understanding the potential pitfalls and taking preventative measures, you can ensure that your savings stay in your pocket where they belong.
Frequently Use the Same Airline or Hotel Chain
Now that you've got your loyalty programs set up, the next thing to do is to… earn points!
When you travel, try not to pick just any hotel or airline, but use the one for which you are already a loyalty program member.
This doesn't mean sacrificing your personal preferences.
Joining different programs allows you to try different providers that offer reward points and then become a repeat customer of those you enjoy the most.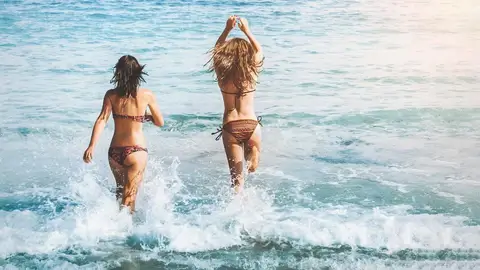 Travel Hacking 101 Pro: Using best credit cards for Travel Rewards
Hotel and airline loyalty programs are great, but it can take a while before you accumulate enough points.
Things move much faster with credit card travel rewards. The only two prerequisites are that you don't carry any credit card debt and meet the minimum spending limit.
Chase Sapphire Preferred Card is one of the best credit cards for travel hacking because it offers 60,000 bonus points when meeting certain minimum spending limits in the first 3 months and 5,000 points for travel purchases after that.
Some great credit cards for travel hacking are also offered in partnership with airlines (like the Gold Delta SkyMiles Card) and hotel chains (like the Starwood Preferred Guest Card).
 The goal is to beat the airlines at their own game, so definitely check this out for a bit more guidance on how to do just that!  And always remember to Travel Till You Drop!