Introduction
Iceland, with its stunning natural landscapes, geothermal wonders, and unique cultural experiences, has become a hotspot for luxury travelers seeking adventure and relaxation. While the country's breathtaking beauty is accessible to all, there are several travel hacks that can elevate your Icelandic experience to a luxurious level. In this article, we will explore the top 10 luxury travel hacks for Iceland, ensuring that your journey to this Nordic wonderland is nothing short of extraordinary.
Private Guided Tours

:
Exploring Iceland's natural wonders is an awe-inspiring experience, but to truly immerse yourself in the country's beauty, consider booking a private guided tour. While group tours are readily available, a private guide offers a level of personalization and expertise that can elevate your journey.
With a private guide, you have the flexibility to customize your itinerary according to your preferences and pace. Whether you're passionate about chasing waterfalls, trekking through glaciers, or discovering hidden gems along the Ring Road, your guide can tailor the adventure to suit your desires. They are well-versed in Iceland's geography, culture, and history, providing you with a deeper understanding of the places you visit.
What sets private guided tours apart is the personalized attention you receive. Your guide's undivided focus ensures that you have the best experience possible, answering your questions, sharing local insights, and ensuring your safety throughout the journey. This level of attention to detail enhances your overall experience, making it more enriching and memorable.
Imagine standing at the base of the towering Gullfoss waterfall or hiking through the ethereal landscapes of Þórsmörk, all while benefiting from the wisdom and anecdotes of your guide. Their expertise can turn a good trip into an extraordinary one, helping you connect with Iceland on a deeper level.
Luxury Accommodations:
Iceland boasts a diverse range of accommodations, but for those seeking a truly luxurious stay, the country offers exclusive resorts and boutique hotels that redefine opulence. These accommodations provide an unforgettable blend of comfort, elegance, and breathtaking natural beauty.
Consider the Retreat at Blue Lagoon, nestled in the heart of Iceland's otherworldly lava fields. This five-star geothermal retreat offers not only serene views of the Blue Lagoon but also private access to its healing waters. Here, you can unwind in style in a luxurious suite, savor gourmet dining at Moss Restaurant, and enjoy in-room spa treatments.
Deplar Farm, located in the remote Fljót Valley, offers a unique combination of wilderness and luxury. Surrounded by snow-capped peaks, this converted sheep farm provides guests with the opportunity to relax in cozy, well-appointed rooms, enjoy world-class dining, and engage in a range of outdoor activities, from heli-skiing to horseback riding.
The Ion Adventure Hotel, perched on the edge of Lake Thingvallavatn, is another exceptional choice for luxury travelers. This eco-friendly design hotel offers panoramic views of Iceland's pristine landscapes, a unique blend of modern aesthetics and Icelandic traditions, and access to nearby natural wonders like Thingvellir National Park.
These accommodations are not only known for their stunning views but also for their impeccable service. You can expect personalized attention, exquisite dining experiences, and a level of comfort that ensures your stay in Iceland is nothing short of extraordinary.
Soak in Geothermal Pools

:
Iceland's geothermal hot springs are renowned worldwide for their healing properties and stunning natural settings. While the Blue Lagoon is undoubtedly the most famous, luxury travelers can elevate their experience by seeking out more secluded and private hot springs.
The Secret Lagoon, nestled in the small village of Flúðir, is a hidden gem waiting to be discovered. This natural hot spring is surrounded by bubbling geysers and lush Icelandic landscapes, creating a serene and otherworldly atmosphere. Visiting the Secret Lagoon allows you to soak in warm, mineral-rich waters while being enveloped by the untouched beauty of Iceland.
Another excellent option is the Myvatn Nature Baths, located in the north of Iceland. These geothermal pools offer a peaceful retreat from the bustling tourist spots, allowing you to unwind in tranquility. The water's unique composition, rich in minerals like silica and sulfur, is not only soothing but also great for your skin. To add an extra touch of luxury, consider booking a private bathing session at one of these pools, complete with champagne and gourmet snacks. This intimate experience under the Icelandic sky is the epitome of relaxation and indulgence.
Helicopter Tours:
For those seeking a truly unique perspective of Iceland's rugged and diverse landscapes, a helicopter tour is a must-do luxury experience. Flying above the country's majestic vistas grants you a breathtaking view that few get to witness.
Helicopter tours can take you to remote areas that are inaccessible by regular vehicles. Imagine soaring above the Vatnajökull Glacier, Europe's largest glacier, or descending onto a glacier for a once-in-a-lifetime ice cave exploration. Some helicopter tours even include private landings at secluded locations, where you can enjoy a picnic or a romantic getaway in the midst of Iceland's wilderness.
Whether you're marveling at cascading waterfalls, navigating the dramatic fjords, or capturing aerial views of volcanic craters, a helicopter tour adds a thrilling dimension to your Icelandic adventure. The intimate setting of a private helicopter allows you to appreciate Iceland's natural beauty from a whole new perspective, making it a top choice for luxury travelers.
Culinary Experiences

:
Iceland's culinary scene has undergone a renaissance in recent years, evolving into a delightful fusion of traditional Icelandic ingredients and modern culinary techniques. Luxury travelers can savor this transformation by embarking on a culinary journey that explores the country's flavors and traditions.
Reykjavik, Iceland's capital, is home to a growing number of top-rated restaurants, including Dill. This Michelin-starred establishment is known for its innovative approach to Icelandic cuisine. Chef Gunnar Karl Gíslason combines local ingredients like Arctic char, lamb, and foraged herbs to create dishes that are both visually stunning and incredibly flavorful. Opt for the tasting menu, and you'll embark on a culinary adventure that showcases the finest elements of Icelandic gastronomy.
In addition to fine dining, luxury travelers can also explore traditional Icelandic food experiences with a modern twist. Try dishes like smoked salmon, lamb, and skyr, a local yogurt-like dairy product, but prepared in innovative and delectable ways. The country's seafood, including langoustine and Arctic char, is celebrated for its freshness and taste.
To elevate your culinary experience further, consider booking a private dining event where a skilled chef prepares a gourmet meal exclusively for you. This intimate setting allows you to savor Icelandic delicacies while enjoying the comfort of your accommodations or a picturesque outdoor location.
Private Super-Jeep Tours:
When it comes to exploring Iceland's rugged terrain, there's no better way to venture off the beaten path than by booking a private super-jeep tour. These robust and specially equipped vehicles are designed to tackle Iceland's challenging landscapes, taking you to remote locations that are often inaccessible by regular vehicles.
One of the most enticing aspects of a super-jeep tour is the thrill of adventure it offers. Picture yourself embarking on a journey through the heart of an ice cave, where you can witness the mesmerizing blue hues of ancient glacial ice formations up close. With a skilled driver at the wheel, you can traverse the rugged highlands, navigating rivers and rocky terrain, allowing you to explore Iceland's hidden gems.
Ascending volcanoes is another exhilarating experience made possible by super-jeep tours. These massive all-terrain vehicles can transport you to the base of a volcano, where you can embark on a hike to its summit. Standing at the edge of a volcanic crater, gazing into the depths of its otherworldly landscapes, is a moment that will forever be etched in your memory.
Traversing glaciers is yet another awe-inspiring adventure made accessible by super-jeep tours. These icy giants cover vast expanses of Iceland, and a private tour can take you onto their icy surface. Imagine walking on glaciers, exploring crevasses, and witnessing the pristine beauty of these frozen landscapes. Your experienced guide will ensure your safety while providing fascinating insights into glaciology and the unique features of Iceland's glaciers.
The advantage of a private super-jeep tour is not only the exclusivity it offers but also the flexibility to tailor the adventure to your preferences. Whether you're an adrenaline junkie seeking heart-pounding experiences or a nature enthusiast yearning for serene moments of solitude, a super-jeep tour can cater to your desires. Your knowledgeable guide will share stories, local lore, and geological knowledge that add depth to your journey, making it an exhilarating and educational experience for luxury travelers.
Witness the Northern Lights in Comfort

:
Iceland is renowned as one of the world's best places to witness the Northern Lights, and experiencing this breathtaking natural phenomenon in comfort is the epitome of luxury travel. Booking a private Northern Lights tour ensures you not only have the best chances of witnessing the auroras but also enjoy a cozy and unforgettable experience.
A private Northern Lights tour typically includes a knowledgeable guide who understands the science and art of chasing the lights. These experts monitor weather conditions, solar activity, and local knowledge to determine the best locations and times for viewing the Northern Lights. Their expertise greatly increases your chances of witnessing this celestial spectacle.
To enhance your comfort and enjoyment, many luxury hotels in Iceland offer tailored Northern Lights experiences. Some even provide wake-up calls when the lights are active, allowing you to step outside your room and witness the auroras in your pajamas. Imagine sipping on hot cocoa or champagne while gazing at the dancing lights in the Arctic sky, all from the warmth and comfort of your hotel.
For those seeking an even more exclusive experience, consider booking a private tour that includes a professional photographer. This way, you can capture the beauty of the Northern Lights with high-quality equipment, ensuring that your memories of this magical event are beautifully preserved.
Arctic Adventures:
For the adventurous luxury traveler, few experiences can match the thrill of an Arctic expedition in Iceland. These journeys take you beyond the typical tourist destinations, allowing you to explore the dramatic coastlines, glaciers, and wildlife of Iceland from the comfort of your private vessel.
Luxury yachts and sailboats are equipped to provide a unique blend of adventure and comfort. Imagine cruising along Iceland's rugged coastline, passing by towering cliffs, sea caves, and picturesque fjords. These expeditions often include gourmet dining, with skilled chefs preparing meals using fresh, local ingredients. Enjoy fine dining on deck while taking in the breathtaking scenery.
One highlight of Arctic adventures in Iceland is the opportunity to witness an array of wildlife, including seabirds, seals, and whales. The Arctic waters are teeming with life, and your private expedition may offer opportunities for wildlife viewing that few travelers ever experience.
Moreover, the itineraries of these expeditions are often personalized to cater to your interests and desires. Whether you wish to explore remote islands, visit historic sites, or simply relax in the pristine wilderness, the flexibility of a private Arctic adventure allows you to create a truly unique and unforgettable journey.
Visit During the Shoulder Seasons

:
A luxury travel hack for visiting Iceland is to plan your trip during the shoulder seasons, which occur in spring and fall. While Iceland is a year-round destination, these off-peak times offer several advantages for luxury travelers.
One of the key benefits of visiting during the shoulder seasons is encountering fewer crowds. The summer rush of tourists subsides, allowing you to explore popular attractions and natural wonders with greater serenity and intimacy. This means you can take your time admiring the beauty of places like Seljalandsfoss waterfall, the geysers of Geysir, or the otherworldly landscapes of Landmannalaugar without the hustle and bustle of peak season.
The weather during the shoulder seasons is also more moderate compared to the extreme cold of winter and the long daylight hours of summer. This milder climate makes outdoor activities more comfortable and enjoyable. Hiking, horseback riding, and exploring the wilderness become even more pleasurable when you're not battling extreme temperatures.
Additionally, during these periods, you'll have more flexibility in booking accommodations and tours. Popular luxury hotels and resorts tend to have more availability, making it easier to secure the accommodations of your choice. You'll also have a better chance of reserving coveted experiences, such as private guided tours and Northern Lights excursions.
Finally, dining at top-rated restaurants becomes more accessible during the shoulder seasons. Securing reservations at renowned establishments like Dill or Matur og Drykkur in Reykjavik is often less challenging during this time, ensuring you can savor gourmet Icelandic cuisine at your leisure.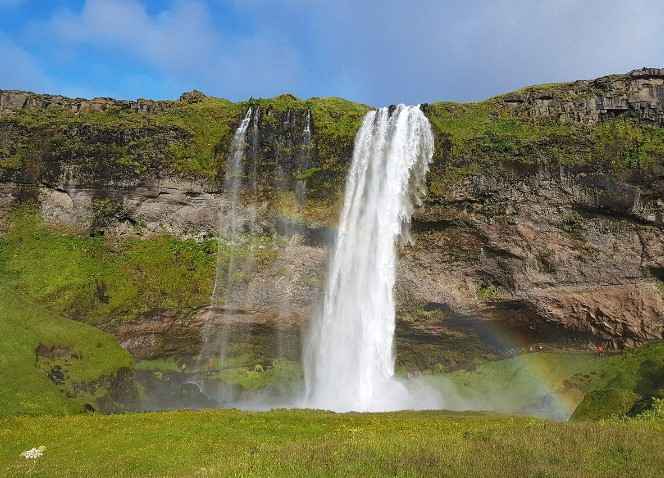 Personalized Photography Tours:
Iceland's landscapes are a photographer's dream, and capturing the stunning vistas is a must for many luxury travelers. To make the most of your photographic experience, consider booking a personalized photography tour led by a professional photographer.
These tours are designed to take you to the best photography spots in Iceland, from the iconic waterfalls and black sand beaches to the lesser-known, hidden gems. Your guide, who is also a skilled photographer, knows the lighting conditions, angles, and compositions that will make your photos truly spectacular.
One of the advantages of a personalized photography tour is the opportunity to receive photography tips and tricks from an expert. Whether you're a seasoned photographer or a beginner, you can learn valuable techniques for capturing the essence of Iceland's landscapes. Your guide can help you with everything from camera settings and composition to post-processing, ensuring that your photos are nothing short of breathtaking.
Moreover, a personalized photography tour allows you to fully immerse yourself in the photographic experience. You won't be rushed from one location to another but can take the time to set up your shots and capture the magic of Iceland at your own pace. Whether you're photographing the ethereal glacial lagoon of Jökulsárlón, the dramatic cliffs of Reynisfjara, or the vibrant hues of the Northern Lights, you'll have the guidance and expertise you need to create stunning visual memories of your Icelandic journey.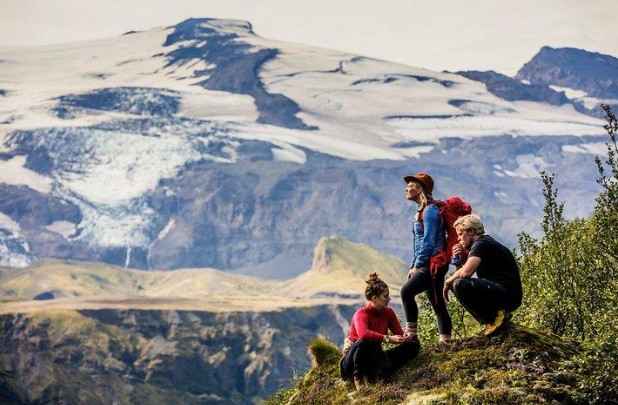 conclusion – luxury travel hacks for Iceland
these luxury travel hacks in Iceland provide unique and unforgettable experiences that go beyond the typical tourist offerings. From thrilling super-jeep adventures and Northern Lights viewing in comfort to Arctic expeditions and personalized photography tours, each of these options allows luxury travelers to experience Iceland in a truly exclusive and enriching way. Whether you're seeking adventure, relaxation, or both, Iceland's diverse landscapes and cultural richness offer a plethora of opportunities for a luxurious and memorable escape. And no matter where you go, always remember to Travel Till You Drop!
Book Your Trip : Check Out My Resources for Your Travel Needs
Use Skyscanner to find a cheap flight.  This is my very first stop when I'm looking for my next trip. It's a fast, easy-to-use search engine that is perfect for finding an affordable flight, a perfect hotel, and the right rental car for you in locations around the globe.
Book Your Accommodation
If you are looking for a super budget friendly location and are open to a hostel stay, make sure you book your hostel with Hostelworld. It offers the broadest range of quality hostels around the world. 
If you'd prefer a hotel or a guesthouse for stays less than 28 days, drop on over to Booking.com It's perfect for providing excellent options, a ton of user reviews, and prices to fit every budget.
For stays over 28 days, AirBnB still remains my #1 choice. User reviews and monthly pricing allow for some incredible deals all around the world.
Don't Forget Travel Insurance
Travel insurance is but a small up-front investment that you won't want to leave home without. After just one experience of having to delay or cancel your trip or having your luggage stolen, you'll wish you would have made that investment.  I've hated my life a few times when the moment arose, and I decided to skip out.  Let's just say, I've changed my ways and recommend each of the following companies to protect your ass-ets.
My favorite companies are:         
Want to Travel for Free?
Travel credit cards allow you to earn points that can be redeemed for free flights and accommodation — all without any extra spending. Check out my guide to getting free flights to get started.
Ready to Book Your Trip?
Check out my Resource Page for the best companies to help you book your travel at reduced rates!  This list will help you get to where you're going.  I know-I use them ALL the time!