The thrill of travel is unbeatable. Whether you're plotting a cross-country road trip or dreaming of far-flung destinations, having the right travel credit card in your wallet can turn your wanderlust into reality. But with a multitude of options vying for your attention, it's essential to choose a card that not only suits your jet-setting lifestyle but also welcomes you with a captivating sign-up bonus. Buckle up as we take you on a journey through some of the most enticing travel credit cards on the market!
1. Citi Premier Card: Your Ticket to Adventure
Picture this: 20,000 points lighting up your account after you spend $4,000 within the first three months. With the Citi Premier Card, that dream can become a reality. These points can whisk you away on a round-trip adventure within the United States or kickstart your international escapades.
But that's not all. This card transforms your everyday transactions into passport stamps. Enjoy hearty 3x points on travel and dining purchases, letting you accumulate rewards faster than you can say "bon voyage." And if that's not enough to pique your interest, how about a complimentary fourth night at any hotel when booked through Citi? It's a travel credit card that keeps on giving.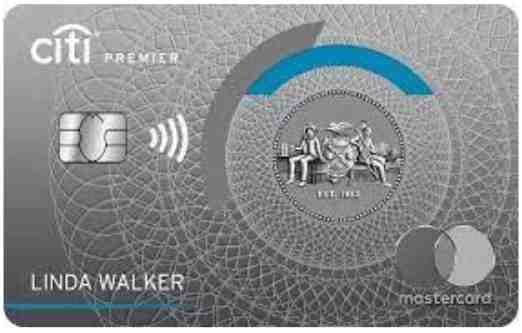 2. Capital One Venture Rewards Credit Card: Best Travel Credit Card
The Capital One Venture Rewards Credit Card invites you to embark on a journey of savings and adventure. Imagine receiving a 15,000-point bonus after spending $3,000 in the initial three months. These points translate into $500 worth of travel, ensuring your wallet stays as light as your luggage.
One of the standout features of this card is the absence of blackout dates and travel restrictions. Your points are your tickets, and they can be redeemed whenever and wherever you desire. Plus, with 2X miles earned on all purchases, you'll be flying high in no time. While there is an annual fee of around $95, the rewards and flexibility make it a card worth exploring.
3. Alaska Airlines Visa Signature Credit Card: Fly High with Benefits
The Alaska Airlines Visa Signature credit card is all about giving you a head start on your travel goals. How about a hefty 40,000 Bonus Miles greeting you after you spend $2,000 or more within the first 90 days of opening your account? It's the perfect boost for your travel plans.
But it doesn't stop there. This card is your VIP pass to an enhanced flying experience. Enjoy a free checked bag not only for yourself but also for up to six companions on the same reservation. Priority boarding and discounts on in-flight snacks and beverages add extra flavor to your journey. While there is a $75 annual fee, frequent flyers on Alaska Airlines will find the perks well worth it.
4. United Quest Card: Your Pathway to Mileage Riches
For those who crave the skies and value versatility, the United Quest Card is an ideal choice. Dive into your travel adventures with a hefty 50,000 bonus miles waiting for you when you spend $3,000 in the initial 3 months.
The rewards continue with 2 miles earned for every $1 spent on United purchases, and 1 mile for every $1 spent on all other purchases. This card also pampers you with travel luxuries like free checked bags and priority boarding. It's your passport to a world of rewards, making your upcoming trips even more enticing.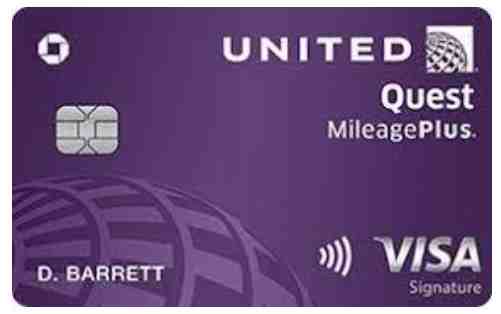 5. IHG Rewards Premier Credit Card: Where Luxury Meets Adventure
For globetrotters who cherish premium experiences, the IHG Rewards Premier Credit Card is a must-have. Earn an astonishing 80,000 bonus points after spending $2,000 in the initial 3 months, enough for a lavish free night at any IHG property worldwide.
But this card doesn't stop at bonus points. It also treats you to an annual free night's stay on your account anniversary, a 10% point rebate on redeemed points, and complimentary Platinum status. It's the perfect card for those who value luxury during their travels.
In Conclusion:
When it comes to choosing the best travel credit card, a captivating sign-up bonus can be the wind beneath your wings. These cards offer not just rewards but a ticket to unforgettable adventures. It's crucial to dive into the details and select the one that aligns with your travel aspirations. So, pack your bags and get ready for a journey filled with rewards, savings, and unforgettable memories, and always remember to Travel Till You Drop!
Disclaimer: Credit card terms and conditions may change over time. Please visit the respective card issuer's website for the most up-to-date information on sign-up bonuses, benefits, and fees.