5 of The Coolest Things to do In Europe
The thrill in Europe is one of a kind. Within the blink of an eye, you could get lost in a canyon. Or fall from a rooftop in Amsterdam. From amazing museums to beer baths, there are tons of things to do that will make you forget home. This is exactly what being quirky means. Why on earth would anyone be keen on pink flowers when there are surreal plants in the attic of Finland to be obsessed with? If you have a knack for the weird, then today is your lucky day. Let's go for a ride. Right on this deck are 5 crazy Things to Do on Your European Vacation to have a heck of a time.
Swim in a Castle of Austrian Beer.
Who says beer is only meant for drinking? Starkenberger Brewery in Tarrenz, Austria, will prove to you that beer can be turned into rivulets. Located in the district of Griesegg, a few hours from Munich, are seven 13ft beer pools that open to reckless impossibility. With a $298 reservation plus $6.50 per person, a two-hour dive in a pool of beer would be all yours.
The sight is dazzling. It is not a collection of wigs from Asia. It is a world-record-holding of 16,000 women hair samples. The Avanos Hair Museum is by far, the strangest of its times. You'll find it stationed above a pottery shop in Cappadocia. How would it feel when you return from your travels but a strand of your hair remains in Turkey, never to return?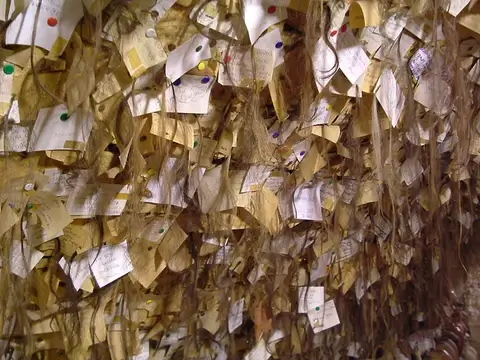 Here goes a city built on hot springs and caves and greatly admired for its castles and bridges. Explore the depths of Budapest by tiptoeing in the caves that are flung and scattered all over the city. The adventure is far from complete without a thermic bath in any of the natural warm pools that dot the landscape. Széchenyi Baths in Allatkerti is a great pick. Built in 1913, this thermal bath is by far the most popular, the most loved. A full-day Fast Track bath, Ticket, and cabin go for €30.
There are no words to describe the therapeutic effects of a warm bath on your skin.
Skydive in Prague
If 4,000ft sounds crazy and pounds a heart, how about a tandem skydive from 14,000ft that lands you on a free ranch in the Czech Republic? Terrific. In Prague, the sky is ever blue. The City of a Hundred Spires is, without a doubt, spectacular. Sky Service makes it more spectacular. You'll find the tandem provider in Old Town Square. They charge $214.65 for a lifetime dive.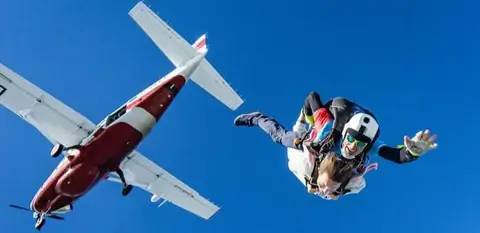 Just outside the Russian border on the road to Savonlinna sits the Parikkala Sculpture Park. It has an unbelievable array of over 250 statues. They are so real their ice-cold eyes and entertaining poises leave you with squeaky feelings. It costs VEIJO RÖNKKÖNEN 50 years of work to erect those statues. It will cost you €3 to €4 to see all of them on the go. Since being crazy is an art, there is no crime in appreciating off-the-wall stuff. Kuutostie, 611 is the precise location.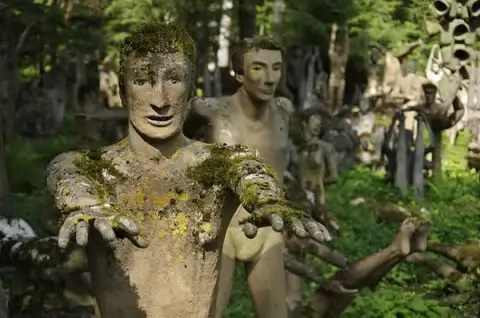 And why not attend a Bullfight while you are at it, or pop into one of the world's most Haunted Castles, Stirling's Castle in Scotland, just for the heck of it!
 Any direction you choose, make sure you Travel Till You Drop!