TRAVEL IN MEXICO
Traveling involves a great deal of planning, preparation, and cost allocation. The hindrance that most of us face is finance. Travel destinations come with costs that can easily break one's bank. We have just the solution for you. For starters, we favor those who always looking for cheap places to travel in Mexico.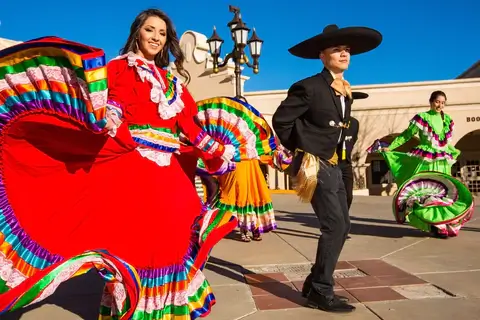 Transportation.
How do you get around Mexico on a small budget? Using public transport for travel in Mexico is the best way of saving up on a few coins. You can use the main bus if you travel on a long trip around Mexico. Their seats are comfortable and spacious. It tends to get a bit too cold, so it is always important to bring a sweater for such trips. 
Carpooling is another suitable option for travel in Mexico. It is a bit faster than using the main bus. It offers a great way of meeting with the locals and learning about their culture. A 7-hour bus ride costs approximately $15 to $30, while shorter trips (roughly 2 hours) cost approximately $12.
Do you know: Affordable Kenya Tour Packages | Budget-Friendly Safari Tours
Accommodation.
Are you planning for travel in Mexico alone, hostels might just be what you need to help you save up and meet new friends. Mexico has cheap hotels in major towns and cities. If you are traveling alone, you can stay in hostels that are priced up to $10 per night. Couchsurfing is a social network that connects you with locals in your destination. This option allows you to meet locals as well as other travelers. 
Housesitting is another convenient option to consider. You can stay in someone's home while visiting Mexico by housesitting. You are welcome to stay for free while taking care of the house until the owners return. Camping is an excellent option for those on a tight budget. While on travel in Mexico you'll find some parts of Mexico, such as the beaches, may allow you to set up camp for free. It is always a good idea to check with management before setting up camp for the night.  Drop by TrustedHousesiters.com to see what is available.
Cheap City Adventures
You can choose to dive into the city and get lost in the colorful urban scenic buildings. You can also choose to join a free walking tour or an inexpensive $14 hop on/off tour to see more of the city. Most of these tours are led mostly by volunteers. This way, you discover the local markets, the street food scene, and great urban architecture. These locations are inexpensive and ideal for budget-conscious travelers.
Cuisine in Mexico
I saved the best for the last bit: food! While visiting or traveling in Mexico, the best way of saving up on the budget is by exploring the local cuisine. Several streets around Mexico offer cost-efficient street food. Street food and tacos are on top of the list. Tacos will give you authentic Mexican cuisine. When couch surfing or housesitting, you can choose to cook for yourself. 
Most fresh vegetables and bread can be acquired cheaply from the local markets or large grocery stores in most cities in Mexico. The traditional Mexican breakfast costs about $4 and can cost less than $1 if you prepare it yourself. Lunch with tacos can cost as little as $4 dollars. Dinner with guacamole on the side could cost up to $5.
It is not difficult to travel around Mexico on a budget, choose beforehand the areas you are planning to visit. Use the public transport system and save on food costs by taking advantage of authentic Mexican street food. Happy travels & remember to Travel Till You Drop!