the Details About how to get a visa for Cuba
In this article, we have compiled some information about how to get a visa for Cuba. Let's know the background troubles about these situations. Since the 1960s, the ability of Americans to freely travel to Cuba has been a controversial subject, with conservative administrations routinely imposing embargoes on American tourism and progressive administrations frequently lifting those restrictions and allowing forms of transit between the two countries. 
In June 2017, the United States Department of State explicitly prohibited tourism to Cuba from the United States. This included the "people-to-people" programs that were licensed guided tours.  Cruise ships, yachts, and private and corporate aircraft were discontinued.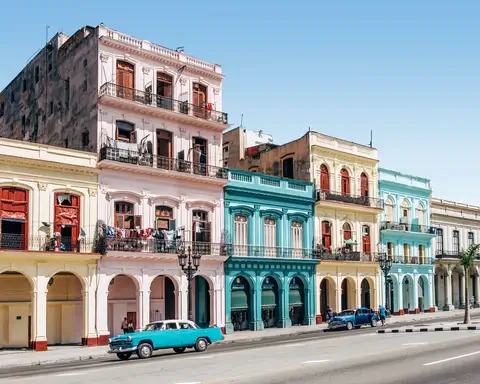 Subsequently, Americans' travel restrictions to Cuba were eased. Despite the fact that the change was widely publicized, many of its nuances were not. A "general license" is required for certain categories of people who are permitted to enter Cuba. Those eligible to apply for the general license fall into one of 12 categories of visitors to Cuba.
11 Ways to get a Visa To Get Into Cuba
1. Tourist Visa
Tourist visas are designed for individuals planning to visit Cuba for leisure, sightseeing, or recreational purposes. Tourists in Cuba might have the option to extend their stay beyond the initial 30 days. This extension is typically granted through the immigration authorities in Cuba, and travelers need to apply for it before their initial visa expires. The validity period of the tourist visa refers to the time during which a traveler can enter the country. After entering, the allowed duration of stay (usually 30 days) begins.
Qualifications
Proof of Return or Onward Travel:

Provide evidence of a return ticket or onward travel plans, demonstrating the intention to leave Cuba after the authorized stay.

Accommodation Arrangements:

Proof of accommodation arrangements, such as hotel reservations or a letter of invitation from a host in Cuba.

Financial Proof:

Provide evidence of financial means to cover the cost of the stay, which could include recent bank statements.
Common Challenges
Incomplete Documentation:

Challenge: Submitting incomplete or inaccurate documentation can lead to delays or denials of the visa application.

Last-Minute Applications:

Challenge: Waiting until the last minute to apply can result in insufficient processing time, especially if there are unexpected delays.

Misunderstanding Requirements:

Challenge: Misinterpreting or misunderstanding the specific visa requirements can lead to errors in the application.

Failure to Provide Proof of Financial Means:

Challenge: Failing to adequately demonstrate financial capability to cover the cost of the stay might raise concerns during the application process.
2. Family visit.
Getting a family visit is ranked in the number one position for how to get a visa for Cuba. If you want to visit close relatives, you can travel to Cuba with a general license. These relatives have to be related to you by blood, marriage, or family adoption. They must not be more than three generations removed from you or a common ancestor.
Check out: Affordable Kenya Tour Packages | Budget-Friendly Safari Tours
3. Government official business.
Anyone working for the US government, whether as an employee, contractor, or grantee, is permitted to travel to Cuba on official business. The same is true if they come from a foreign government or an intergovernmental organization in which the US government is a member or observe
4. Journalism
The Cuban government grants permission for any journalistic activity and supports technical personnel or freelance journalists with relevant experience. Short-term press visas are typically issued for journalists planning brief visits to Cuba for specific events, assignments, or news coverage.
Qualifications and Criteria
Provide a detailed itinerary or assignment letter specifying the purpose and duration of the visit.

Proof of affiliation with a recognized media organization.

Clear details on the event or story to be covered during the visit.

Valid passport with sufficient validity beyond the intended stay.
5. Professional research and meetings.
This is also an opportunity for people to conduct research or attend professional meetings in their fields. Professional research visas are intended for individuals planning to conduct research in Cuba for academic, scientific, or professional purposes.
Qualifications and Criteria
Provide a detailed research proposal outlining the purpose, scope, and significance of the research.

Proof of affiliation with a recognized academic or research institution.

Letter of invitation or support from a Cuban institution or entity.

Valid passport with sufficient validity for the intended stay.
6. Public performances, workshops, clinics, exhibits, and sporting events.
You can travel to Cuba under this category if you wish to perform, are an artist, or want to participate in sporting events.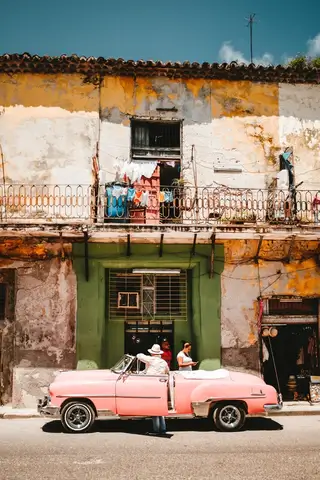 7. Religious objectives.
Religious organizations, members, and staff are permitted to participate in religious programs and activities. This category of Cuba trip must include a full-time schedule of religious activity.
8. Aid to the Cuban people.
Individuals and non-governmental organizations who assist the interests of Cuban civil society come into this category, as do independent organizations that urge a swift and peaceful transition to democracy.
9. Humanitarian initiatives.
There are numerous sub-categories within this category. There are both medical care and environmental efforts. This area includes educational training, adult literacy, the growth of small-scale businesses, and many other activities.
10. Activities involving private foundations or research for educational institutions.
 Private foundations or research for educational institutes may travel to Cuba with "an established interest in international relations to collect information connected to Cuba for non-commercial purposes."
11. Export and import of information.
This category caters to the music and the film industry. It involves exporting or importing information or related materials, inclusive of publishing activities.
12. Exportation
 This category only includes permitted export transactions.
Unfortunately, there is no other way of working with the system to get into Cuba, you must fall into the categories under the general license.
No matter how you get there, always remember to Travel Till You Drop!