Best Towns in Portugal
Portugal, a small but enchanting country in southwestern Europe, is a land of rich history, stunning landscapes, and vibrant culture. From the bustling streets of Lisbon to the serene coastal beauty of Nazaré and the historic charm of Porto and Sintra, Portugal offers a diverse array of experiences for travelers. In this article, we'll take you on a journey through the top 18 towns in Portugal, including these renowned destinations and more, while weaving in some personal insights and images to enhance your virtual tour.
1. Lisbon: The Enigmatic Capital
Lisbon, the capital of Portugal, is a city that effortlessly blends the old with the new. Its narrow, winding streets are adorned with colorful tiles, while modern architecture and vibrant street art provide a contemporary twist. As you stroll through the Alfama district, you'll feel the history that permeates every corner, from the Moorish São Jorge Castle to the breathtaking Jerónimos Monastery. Don't forget to try the famous Pastéis de Belém, a delectable custard tart.
Personal Insight: Lisbon's charm is irresistible. The tram rides up the steep hills, the melancholic fado music echoing in Alfama, and the panoramic views from São Jorge Castle all create a unique atmosphere. It's a city that captures your heart.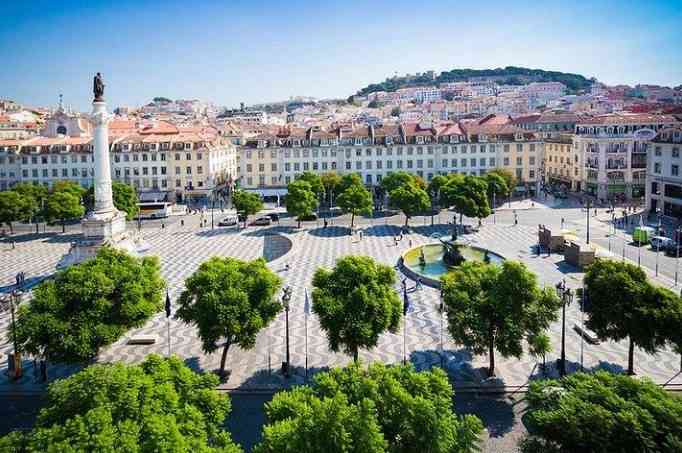 2. Porto: The City of Wine
Porto, located in the north of Portugal, is a city known for its wine, particularly port wine. Stroll along the Douro River, and you'll find colorful buildings perched on the hills, creating a picturesque backdrop to your wine-tasting adventure. The historic Ribeira district is a UNESCO World Heritage site where you can explore narrow alleys and iconic double-deck iron bridges.
Personal Insight: Porto's wine cellars, like Sandeman and Graham's, are a must-visit. Sipping port wine while overlooking the river at sunset is an experience that lingers in your memory.
3. Sintra: A Fairytale Escape
Sintra, one of the most majestic towns in Portugal, often called the "Enchanted Town," is a fairytale destination located just a short train ride from Lisbon. Its lush forests are dotted with palaces and castles, including the colorful Pena Palace and the mysterious Quinta da Regaleira, which boasts underground tunnels and magical gardens.
Personal Insight: Sintra is like stepping into a storybook. The Pena Palace is a kaleidoscope of colors, and the hidden wells and grottoes of Quinta da Regaleira make you feel like an explorer.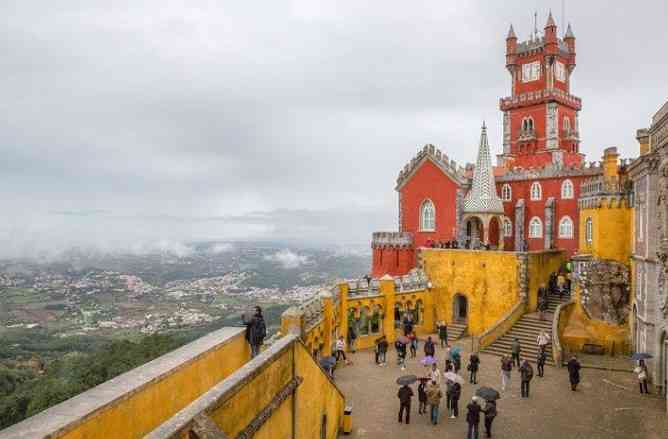 4. Nazaré: Riding Giants
Nazaré is a small fishing village on the Silver Coast of Portugal, known for its colossal waves that attract surfers from around the world. The most famous surf spot is Praia do Norte, where waves can reach heights of over 100 feet. Even if you're not a surfer, the views from the cliffs overlooking the ocean are breathtaking. It is one of the best cities in Portugal.
Personal Insight: Standing atop the cliffs in Nazaré, watching surfers tackle massive waves, is a humbling experience. It's a reminder of nature's immense power and beauty.
5. Coimbra: The Academic Hub
Coimbra is home to one of Europe's oldest universities, its rich academic heritage is palpable throughout the city. The Joanina Library, with its magnificent Baroque architecture and ancient manuscripts, is a standout attraction. Coimbra's Old Town is a maze of narrow streets and historic buildings, perfect for wandering.
Personal Insight: Coimbra's university atmosphere gives the city a youthful energy. Walking through the campus and exploring the ornate library is like taking a step back in time.
6. Évora: A Journey into History
Évora, a UNESCO World Heritage city The Roman Temple, Gothic cathedral, and charming streets make Portugal a delightful destination for history enthusiasts. Don't miss the eerie Chapel of Bones, where the walls are adorned with human skulls and bones.
Personal Insight: Évora's Chapel of Bones is strangely captivating. It's a macabre reminder of the transience of life and the importance of cherishing every moment.
7. Aveiro: The Venice of Portugal
Aveiro is a town in Portugal known as the "Venice of Portugal." Aveiro is a coastal town famous for its canals, colorful moliceiro boats, and exquisite Art Nouveau architecture. You can explore the picturesque canals by taking a traditional moliceiro boat ride. The town is also famous for its delicious ovos moles, and sweet egg yolk pastries.
Personal Insight: Aveiro's canals and boats create a romantic setting. It's a place where you can unwind, enjoy a boat ride, and indulge in sweet treats.
8. Braga: The City of Archbishops
Braga, often referred to as the "City of Archbishops," is known for its religious heritage. The Bom Jesus do Monte Sanctuary, with its Baroque stairway, is a highlight. The city's lively atmosphere, charming squares, and historic churches make it a captivating destination.
Personal Insight: Braga's Bom Jesus do Monte Sanctuary is a spiritual and architectural marvel. Climbing the monumental stairway is a journey of reflection and wonder.
9. Vila Nova de Gaia: Best towns in Portugal
Vila Nova de Gaia, located just across the river from Porto, is where you'll find the majority of the famous port wine cellars. Take a tour of these cellars, where you can learn about the winemaking process and enjoy tastings. The waterfront promenade offers splendid views of Porto's skyline.
Personal Insight: Gaia's wine cellars offer a deeper appreciation of port wine. The cellars are steeped in tradition, and the views across the river add to the magic.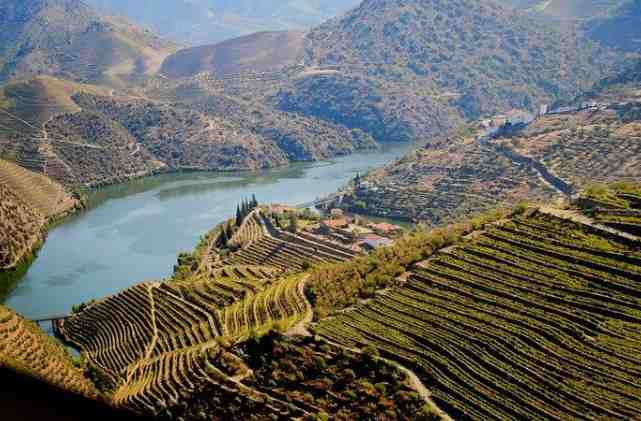 10. Cascais: Coastal Elegance
Cascais, a charming coastal towns in Portugal near Lisbon, is known for its elegant architecture and pristine beaches. The town's historic center features cobblestone streets and pastel-colored buildings, while the nearby Boca do Inferno cliff formation is a dramatic natural wonder.
Personal Insight: Cascais exudes a laid-back sophistication. Strolling along the promenade, savoring fresh seafood, and watching the waves crash at Boca do Inferno is pure bliss.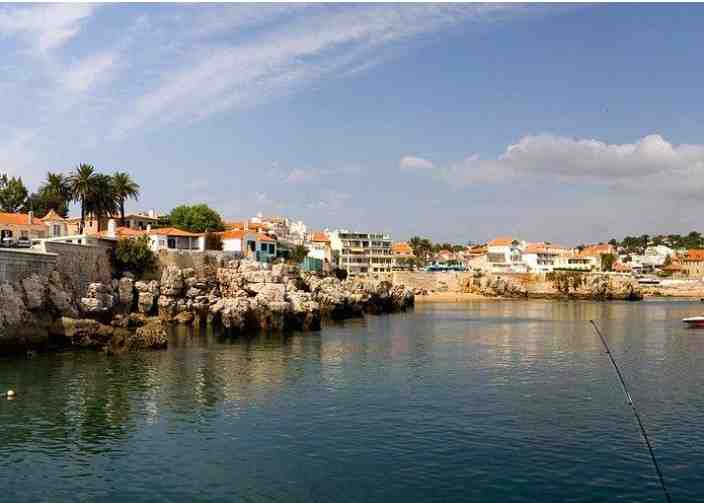 11. Guimarães: The Birthplace of Portugal
Guimarães is often referred to as the "Birthplace of Portugal." It is steeped in history and culture. Its historic center is a UNESCO World Heritage site, and it's where Portugal's first king, Afonso I, was born. Explore the Guimarães Castle and the charming Palace of the Dukes of Braganza, both testaments to the town's medieval past.
Personal Insight: Walking through Guimarães is like stepping back in time. The cobblestone streets, well-preserved architecture, and the sense of history in the air make it a must-visit for anyone interested in Portugal's origins.
12. Fátima: The Pilgrimage Destination
Fátima one of the most religious pilgrimage destinations in the world. It's here that three shepherd children claimed to have seen apparitions of the Virgin Mary in 1917. The Sanctuary of Our Lady of Fátima attracts millions of pilgrims each year, and the massive basilica is a sight to behold.
Personal Insight: Fátima's spiritual significance is palpable. Whether you're a devout pilgrim or simply curious about its history, the sanctuary's atmosphere is undeniably powerful.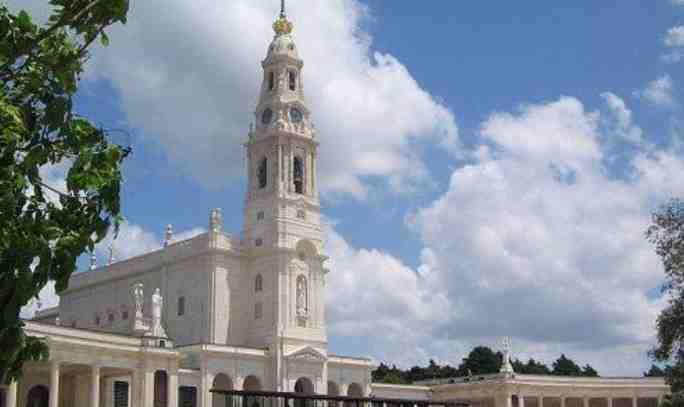 13. Lagos: Coastal Paradise
Lagos, located in the Algarve region, is a coastal paradise with golden beaches, dramatic cliffs, and crystal-clear waters. The Ponta da Piedade rock formations are a natural wonder, and the town's historic center is a maze of narrow streets filled with cafes and shops. Don't miss the opportunity to explore nearby caves and grottoes by boat.
Personal Insight: Lagos is a beach lover's dream come true. The beaches are stunning, and the coastal scenery is simply breathtaking. It's the perfect place to unwind and soak up the sun.
14. Tomar: Templar Legacy
Tomar is a town with a rich Templar legacy. The Convent of Christ, a UNESCO World Heritage site, is a remarkable complex of buildings that once served as the headquarters of the Knights Templar in Portugal. Its architecture is a blend of Romanesque, Gothic, Manueline, and Renaissance styles.
Personal Insight: Tomar's Convent of Christ is like a journey through time. The intricate details and historical significance of this site are awe-inspiring.
15. Bragança: Medieval Majesty
Bragança, nestled in the northeast corner of Portugal, is a town that exudes medieval majesty. The Bragança Castle, perched on a hill, offers panoramic views of the town and the surrounding countryside. Explore the charming streets of the old town and savor the local cuisine.
Personal Insight: Bragança's castle is like something out of a fairy tale. The town's medieval character and the warmth of its people make it a hidden gem.
16. Viana do Castelo: A Seaside Gem
Viana do Castelo, located on the northern coast of Portugal, is a picturesque seaside gem. The town is known for its beautifully preserved buildings, including the Santiago da Barra Castle. Be sure to visit the Sanctuary of Santa Luzia, perched on a hill, offering breathtaking views of the town and the ocean.
Personal Insight: Viana do Castelo's charm lies in its coastal beauty and cultural heritage. It's a place where you can relax by the sea and soak in the views.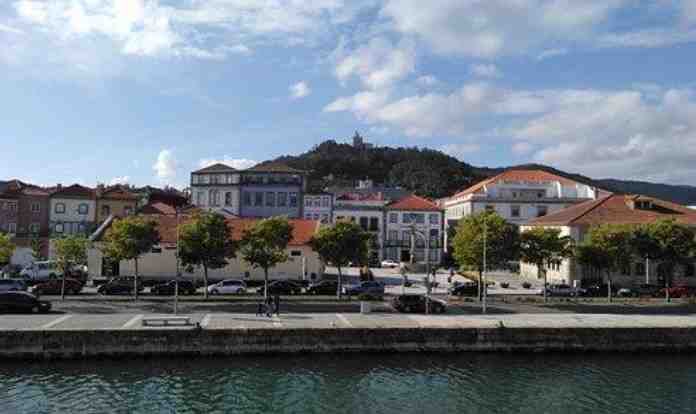 17. Chaves: Thermal Springs and History
Chaves is a town renowned for its thermal springs and historic significance. The Chaves Castle stands as a reminder of its medieval past, while the Roman Bridge is a testament to its ancient history. Relax in the town's thermal baths, known for their therapeutic properties.
Personal Insight: Chaves offers a unique combination of history and wellness. Soaking in the thermal springs is a rejuvenating experience.
18. Monsanto: The Stone Village
Monsanto is a unique village known as the "Stone Village" due to its houses built among gigantic boulders. The village offers a glimpse into Portugal's rural past, and its charm lies in its preserved authenticity. Hike to the Monsanto Castle for panoramic views of the countryside.
Personal Insight: Monsanto's stone houses and rugged landscape make it a destination for those seeking a quiet escape. It's a place where time seems to stand still.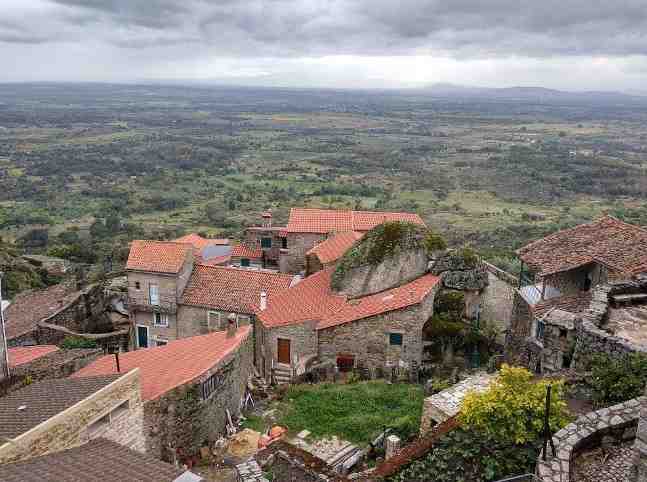 conclusion
Portugal's towns are a treasure trove of history, culture, and natural beauty. Each town on this list has its own unique character and attractions, making Portugal a country that beckons travelers to explore its diverse landscapes and experience its rich heritage. Whether you're drawn to the coastal charm of Nazaré, the historical significance of Coimbra, or the fairytale allure of Sintra, Portugal offers a wealth of experiences that will leave you enchanted and eager to return. But no matter where you choose to head to next, always remember to Travel Till You Drop!
Book Your Trip : Check Out My Resources for Your Travel Needs
Use Skyscanner to find a cheap flight.  This is my very first stop when I'm looking for my next trip. It's a fast, easy-to-use search engine that is perfect for finding an affordable flight, a perfect hotel, and the right rental car for you in locations around the globe.
Book Your Accommodation
If you are looking for a super budget friendly location and are open to a hostel stay, make sure you book your hostel with Hostelworld. It offers the broadest range of quality hostels around the world. 
If you'd prefer a hotel or a guesthouse for stays less than 28 days, drop on over to Booking.com It's perfect for providing excellent options, a ton of user reviews, and prices to fit every budget.
For stays over 28 days, AirBnB still remains my #1 choice. User reviews and monthly pricing allow for some incredible deals all around the world.
Don't Forget Travel Insurance
Travel insurance is but a small up-front investment that you won't want to leave home without. After just one experience of having to delay or cancel your trip or having your luggage stolen, you'll wish you would have made that investment.  I've hated my life a few times when the moment arose, and I decided to skip out.  Let's just say, I've changed my ways and recommend each of the following companies to protect your ass-ets.
My favorite companies are:         
Want to Travel for Free?
Travel credit cards allow you to earn points that can be redeemed for free flights and accommodation — all without any extra spending. Check out my guide to getting free flights to get started.
Ready to Book Your Trip?
Check out my Resource Page for the best companies to help you book your travel at reduced rates!  This list will help you get to where you're going.  I know-I use them ALL the time!