7 AWESOME SOLO TRIPS TO TAKE
Solo travel is an amazing way to see the world and not wait for everyone else in your life to get ready to join you.  As we go through life, many others will have conflicting priorities that will keep them from seeing this big, beautiful world, and waiting until everyone else gets ready will lead you to a path of not getting to see it yourself. 
If you have the time and money to take an extended trip or can work remotely, a solo vacation is the way to go. You have the flexibility to spend your downtime as you wish, whether that's lounging on the beach, exploring local landmarks, or visiting amusement parks and museums. You won't have to worry about what anyone else thinks of your vacation activities, and if you're worried about safety or comfort, definitely do your research and pay attention to what other solo travelers have done before you. Learning from the mistakes of others really does help to ensure you are prepared for your own travels.
Check out: A Happy Place: Best Hotels in Ubud, Bali, Indonesia
Additionally, solo vacations are perfect for those who want to meet new people but aren't interested in having a travel partner with them at all times. Of course, if you prefer traveling with others or being accompanied by a group, then group travel or organized tours might be better for you. But if you're looking for a chance to see the world on your own terms, there's no better way than with a solo vacation.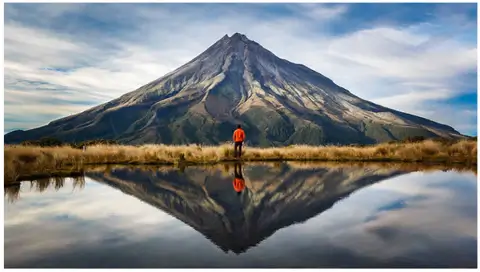 SOLO ROAD TRIP
Looking for a fantastic way to go to new locations and escape the city? See my selection of just a few of awesome solo trips below!  Some of my favorites were hiking in Zion National Park, the ancient ruins in Greece, and visiting the Blue Lagoon in Iceland.  To begin this journey, I highly recommend taking a solo road trip if you're looking for a way to enjoy some alone time. The broad, open landscape may provide you with lots of room to unwind and explore, and the roads are often in good condition. Here are just a few solo vacation ideas to tempt you:
This Park is a fantastic spot to explore on your own, with more than a million acres of old-growth woods. You may camp out if you like, and there are many twisting trails and remote lakes to see along the route.
02. The Southwest's arid landscape:
Travel by car over to visit Arches National Park in Utah, or drop in at a desert day spa in Tucson. The environment in this area is among the most breathtaking in the nation, and there are fantastic camping, hiking, and biking locations nearby.
Utah's Arches National Park is an absolute must-visit for any traveler in search of awe-inspiring natural wonders. This park is a geological marvel home to over 2,000 natural stone arches, towering red rock formations, and endless stretches of orange-hued landscapes. Solo explorers can embark on scenic drives, leisurely hikes, or even stargazing sessions, reveling in the surreal beauty of this unique terrain.
In the Southwest, the arid landscape isn't just about breathtaking vistas; it's a canvas for your solo adventure.
03. Colorado allows for unrestricted travel :
All states allow for unrestricted travel—so do you have specific examples of areas to stop? Take in a concert at Red Rocks outside of Denver, or ride mountain bikes in Telluride. Amazing mountain ranges and picturesque scenery abound in this state, making it ideal for road trips with lots of exploring opportunities. In some of Colorado's numerous rivers and streams, you may go fishing and make pit stops at picturesque views.
04. Iceland :
An amazing location that will leave you feeling inspired and eager to explore, whether you want to hike the Volcanic Mountains or take in Reykjavik's exciting nightlife. I'd definitely recommend visiting the Golden Circle and don't forget to head to the Blue Lagoon and Diamond Beach. I just left Iceland and there was so many natural locations to see and always plenty to do whether you are on your own or on a group tour.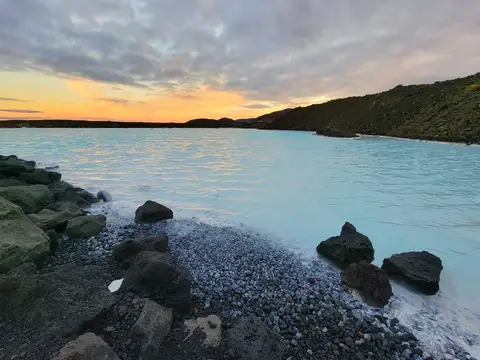 05. Costa Rica :
With its incredible diversity and abundance of natural treasures, Costa Rica is the ideal location to discover peace and isolation. This paradise in Central America has something for everyone, from the Pacific Coast to the canopy of the jungle. While I traveled to Costa Rica several times with others, I can see the appeal whether it's on your own or with someone else. The area is beautiful, the people are friendly, and the climate is awesome. The volcanos, ziplones, waterfalls, black beach, howler monkies, golf courses, and atv tours are but a few things that can keep you entertained.  I even took my puppy with me from the US as I was planning on being there for over 6 months.  I think he loved the water more than I did.
06. The Greek Islands :
Greece is the ideal destination to get away from the rush of city life because of its kilometers of sandy beaches and breathtaking landscape. Not to mention, the cuisine is fantastic here, so make sure to bring an appetite! If I may add, Santorini was a perfect solo travelers paradise. I spent several weeks here in a bit of the off season. The locals were friendly, the food was awesome, and the views were incredible.  Defintiey take the time to bounce around, grab a half day on a catamaran, and see the beauty the islands have to offer.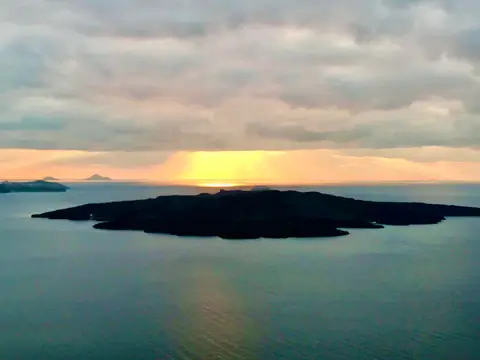 07. New Zealand :
New Zealand is an ideal place to go, whether you want to spend your days trekking or boating through Fiordland National Park, mountain bike thorugh the wineries or check out Queenstown's vibrant nightlife. While this is a location I have not been as of yet, it is scheduled for April this year. Make sure to plan out when to go as the weather is a bit opposite of the States. By summer at home, it's all out winter time in New Zealand.  So, depending on your desires and the type of sports you'd like to be involved in, pay attention to the season.  Queenstown is the ultimate adventure and nature lover's sanctuary and I can not wait to touchdown in this haven.
08. VOLUNTEERING ABROAD :
If you'd like to try something a little different, voluteerring abroad can be a great way to see the world and meet people of different cultures.  Making new friends and getting to know the local community may both be accomplished by volunteering while on vacation. It may also be a wonderful chance to pick up new skills and help out with a good cause. These four amazing solo excursions may be accomplished by volunteering:
https://www.volunteerhq.org/gb/solo-volunteering-abroad/
* Participate in numerous volunteer activities at an animal sanctuary in Costa Rica: This trip would allow you to experience the range of animals that dwell at the sanctuary.
* Working with children in Uganda: On this trip, you'd get the opportunity to assist and support underprivileged kids. Additionally, you'd get to travel across Uganda and interact with some intriguing individuals.
*Assisting in the construction of homes in Nicaragua: This trip would give you the opportunity to work on a cause that is close to your heart while also improving the lives of others. Additionally, you will get the chance to learn more about Nicaraguan traditions and culture.
*Volunteering in an animal shelter in India will provide you with the opportunity to work with animals that require care and attention while also learning about Indian culture
Conclusion
I hope this article provides a bit of inspiration and gives you some options on how to move forward with your next solo adventure. These places are sure to give you memories you won't soon forget, whether you're looking for a beautiful place to relax, a unique cultural experience, or just some time to yourself.
No matter where you decide to go and whether you've opted for solo travel or going/meeting up wih a group, I can guarantee that these areas will not disappoint!
Definitely take a moment and make your way on by Travel Till You Drop Destinations for a bit more inspiration for your next destination.   Also, if you're curious as to what goodies to bring on your trip, make sure to stop by the Travel Till You Drop Shop!