Introduction
Welcome to a journey into the world of travel photography and video equipment in 2023. Exploring new places and cultures is an adventure, and having the right equipment ensures you capture those moments beautifully. In this comprehensive guide, we'll introduce you to the finest travel photography and video equipment that is ideal for globetrotters, adventurers, and storytellers alike.
Your Passport to Visual Exploration
Travel photography and videography offer a unique opportunity to document your adventures, share experiences, and inspire others. But to truly capture the essence of your journey, you need the right travel photography and video equipment. In this article, we'll unveil a curated selection of the best travel photography and video equipment in 2023. From compact cameras built for portability to versatile lenses and accessories designed for the road, we've got your travel storytelling covered.
Travel photography and video equipment
1. Mirrorless Travel Companion – Sony Alpha a6600
The Sony Alpha a6600 is the ultimate mirrorless camera for travel enthusiasts. It combines portability with powerful features like 4K video, impressive autofocus, and excellent low-light performance.
PROS
Compact and lightweight for easy travel.

4K video recording for cinematic clips.

Fast and accurate autofocus for on-the-go shooting.

Extended battery life ensures you don't miss a moment.
CONS
Higher price point.

Limited lens selection compared to DSLRs.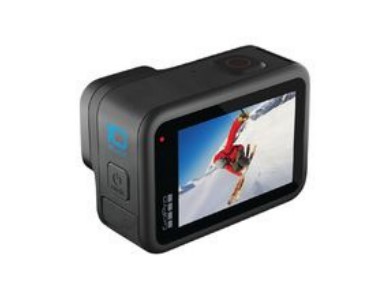 2. All in one adventure – GoPro Hero 10
The GoPro Hero 10 is your rugged companion for adventure travel. It's designed for action, with 5.3K video, advanced stabilization, and waterproof capabilities.
PROS
Ultra-portable and durable for extreme conditions.

Stunning 5.3K video quality for vivid memories.

Hypersmooth stabilization for steady shots on the move.

Waterproof design, perfect for aquatic adventures.
CONS
Limited zoom capability.

Limited for non-action shots.
3. Portable Powerhouse – DJI Pocket 2
The DJI Pocket 2 is a pocket-sized gimbal camera that's perfect for travel vloggers. It delivers 4K video with impressive stabilization and a range of creative shooting modes.
PROS
Ultra-compact design fits in your pocket.

4K video with RockSteady stabilization.

Creative shooting modes for cinematic effects.

Ideal for vlogging and on-the-go content creation.
CONS
Smaller sensor size may limit low-light performance.

Limited zoom capabilities.
4. Drone Explorer – DJI Air 2S
The DJI Air 2S is a drone built for travel adventurers. It offers a stunning 1-inch sensor 5.4K video and intelligent flight modes for epic aerial shots.
PROS
Exceptional 1-inch sensor for aerial imagery.

Cinematic 5.4K video quality for breathtaking views.

Smart flight modes for easy control.

Foldable and portable for travel.
CONS
Drone regulations in some areas.

The learning curve for flying and capturing.
5. Travel-Friendly Stabilization – Zhiyun Crane M3
The Zhiyun Crane M3 is a compact gimbal stabilizer designed for travel. It ensures steady shots and smooth footage even on the go.
PROS
Compact and lightweight for easy packing.

360-degree rotation for creative angles.

Long-lasting battery for extended shooting.

Ideal for smartphones and mirrorless cameras
CONS
Learning curve for balancing.

May not support larger cameras or lenses.
Wrap Up
The right travel photography and video equipment significantly enhance your travel experience. It does so by enabling you to capture and preserve cherished memories, ensuring that your photos and videos are not just moments but lasting treasures. This travel photography and video equipment also fuels your creativity, allowing you to experiment with different styles and techniques, thus elevating the visual appeal of your travel content.
Moreover, travel photography and video equipment enhance your storytelling capabilities by enabling you to capture high-quality audio, adding depth and immersion to your narratives. Finally, it equips you to overcome challenges, ensuring that nothing stands in the way of you capturing the essence of your adventures and sharing them with the world.  But no matter where you go or which camera you pick, always remember to Travel Till You Drop!