Top 10 Ways to Get Free Flights
Travel is a universal aspiration, but the high cost of airfares often stands as a formidable barrier to our wanderlust. The exorbitant rates of flights can drain our wallets, leaving us yearning for a solution that doesn't break the bank. The good news is, that there are numerous creative ways to secure free flights, or at the very least, significantly reduce your travel expenses. In this comprehensive guide, we will unveil the top 10 strategies to help you unlock the secrets of free flights. These methods may not always be the most convenient, but they are guaranteed to pave the way for complimentary air travel on some of your journeys.
1. Exploit Credit Card Sign-Up Offers: Unlocking the World of Free Travel
When it comes to securing free flights, one of the most enticing and widely adopted methods is capitalizing on credit card sign-up offers. The world of travel credit cards is a treasure trove of bonuses and rewards waiting to be claimed. Let's delve deeper into this strategy and explore some exemplary cards that offer substantial incentives.
The Capital One Venture Rewards Credit Card is a shining star in the constellation of travel rewards cards. It beckons travelers with the promise of 75,000 bonus miles, which translates to a generous $750 in travel credits. The catch? Spend $4,000 within the first three months of card ownership. It's a rewarding proposition that not only covers your initial spending but leaves you with a surplus of miles for future adventures.
Similarly, the Delta SkyMiles Gold American Express Card tempts travelers with a compelling offer. A substantial 40,000 bonus miles await those who spend $1,000 within the initial three months. But wait, there's more! The card also showers you with a $100 Delta Flight Credit for future travel when you reach the $10,000 spending milestone within a calendar year. It's a double win, with immediate rewards and future benefits.
However, to truly harness the power of credit card sign-up bonuses, consider a smart strategy. Applying for cards you haven't held recently can be the key to unlocking these lucrative rewards. By rotating through cards strategically, you can continuously enjoy sign-up bonuses, fueling your journey towards free flights.
Read More: Discover 5 Best Travel Credit Cards with Sign-Up Bonuses
2. Volunteer to Get Bumped: Turning Overbooked Flights into Free Tickets
Imagine the thrill of securing free flights simply by volunteering to get bumped from your scheduled flight. This ingenious tactic can be your ticket to affordable travel, provided you're willing to be flexible with your plans.
Overbooking is a common occurrence in the airline industry, especially during peak travel days like Fridays, Sundays, and holidays. When there aren't enough seats for all passengers, airlines are faced with a dilemma. They can either involuntarily bump passengers, leading to potential PR nightmares, or they can offer voluntary bumping opportunities.
Voluntary bumping, while not guaranteed, is a win-win solution for both airlines and passengers. Airlines avoid negative publicity, and passengers receive compensation in the form of vouchers, typically ranging from $100 to $1,000 per ticket.
To maximize your chances of seizing this opportunity, ensure your travel schedule is flexible. Being open to later flights or alternative routes can significantly enhance your odds of getting bumped. So, next time you're at the airport and the opportunity arises, consider volunteering for a free flight adventure.
Read More: How to get free flights
3. Harness Everyday Credit Card Rewards: The Power of Daily Spending
While the allure of sign-up bonuses is undeniable, don't underestimate the potential of everyday credit card rewards. The British Airways Visa Signature Card is a prime example of how your daily spending can translate into free flights.
For new cardholders, the British Airways Visa Signature Card offers a staggering 100,000 Avios as a sign-up bonus. But the rewards don't stop there. With this card, you earn 3 Avios points for every dollar spent on eligible purchases with Aer Lingus, Iberia, British Airways, and LEVEL. Additionally, you receive 2 Avios points per dollar spent on accommodations directly purchased from hotels and 1 point per dollar on all other expenditures.
This card essentially transforms your daily expenses into a currency that can be used to unlock free flights. Whether it's dining out, booking hotels, or making everyday purchases, every dollar spent brings you one step closer to your next adventure.
4. Indulge in Dining Reward Programs: Savoring Miles with Every Bite
Dining reward programs are a delectable way to accumulate miles and inch closer to free flights. The premise is simple: link your credit card to these programs, dine at participating restaurants and hotels, and watch your bonus points soar.
What's even more enticing is that some dining reward programs sweeten the pot with sign-up bonuses. These bonuses give your points balance an initial boost, making your dining experiences even more rewarding.
However, it's crucial to be aware that dining programs may have limitations. These limitations could include specific days, locations, or times for earning bonus points. To make the most of dining reward programs, familiarize yourself with these restrictions and plan your culinary adventures accordingly.
So, the next time you savor a meal at a participating establishment, relish not only the flavors but also the anticipation of savings that your dining rewards are paving the way for.
5. Explore Frequent Flyer Programs: Loyalty That Takes You Places
Frequent flyer programs are a traveler's best friend, especially for those who find themselves soaring through the skies frequently. While these programs may require an initial investment in ticket purchases, the rewards they offer in return can lead to more accessible and faster access to free flights.
To make the most of frequent flyer programs, consider aligning your travel habits with one or two airlines that serve your preferred routes. By consistently flying with these carriers, you'll accumulate valuable miles that can be redeemed for complimentary flights, upgrades, and additional perks.
For example, American Airlines offers the AAdvantage program, which boasts three elite tiers: Gold, Platinum, and Executive Platinum. Each tier brings progressively greater benefits, including priority boarding, free checked bags, and access to exclusive lounges.
So, while it may require a bit of commitment upfront, the loyalty you show to a single airline can pay off handsomely in the form of free flights and enhanced travel experiences.
6. Travel Hacking: Mastering Miles and Points
Travel hacking is a sophisticated strategy for seasoned travelers who aim to maximize their miles and points accumulation to secure free or reduced airfare. The art of travel hacking involves understanding the intricacies of loyalty programs, credit card rewards, and airline partnerships.
To embark on this journey, start by diversifying your credit card portfolio. Different cards offer unique benefits and bonuses. For instance, the Chase Sapphire Reserve® card offers premium travel perks, while the American Express Platinum Card provides access to exclusive airport lounges. By strategically applying for and utilizing these cards, you can accrue valuable points and miles.
Additionally, be vigilant about shopping through airline and credit card shopping portals. These portals offer bonus miles for every dollar spent at partner retailers. You can further amplify your rewards by stacking promotions, using coupons, and taking advantage of seasonal sales.
Remember that patience is key in travel hacking. It often takes time to accumulate a substantial number of miles and points. Once you have amassed a significant balance, you can use them to book free flights or even secure luxurious business class or first-class seats, turning your travel dreams into reality.
7. Companion Passes: Bringing a Friend for Free
Companion passes are a fantastic way to share the joy of travel with a friend or loved one without doubling your expenses. Several major airlines offer companion pass programs that grant you the privilege of bringing a travel companion along on your flights for a significantly reduced cost or even for free.
One renowned example is the Southwest Airlines Companion Pass, considered one of the most generous companion pass programs in the industry. To earn it, you typically need to accumulate a certain number of qualifying points within a calendar year. Once achieved, you can designate a companion who can fly with you for just the cost of taxes and fees on all your flights for the remainder of that year and the following year.
Similarly, the Alaska Airlines Mileage Plan offers a companion fare each year to eligible cardholders. The Alaska Airlines Visa Signature® credit card is one way to access this benefit. With the companion fare, you can bring a friend or family member on your journey for a nominal fee.
Whether you're a solo traveler looking to share experiences or a couple seeking to explore together, companion passes can make your trips more affordable and enjoyable.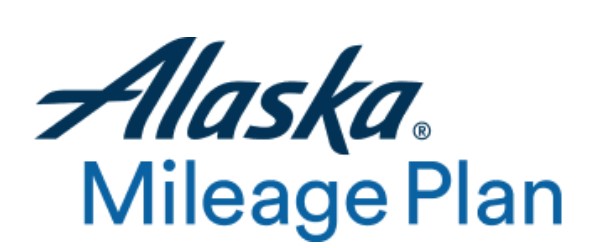 8. Airline Loyalty Programs: Stick with One Carrier
Airline loyalty programs are designed to reward frequent travelers who consistently fly with a single carrier. These programs offer a range of benefits, including mileage accrual, elite status, priority boarding, and complimentary upgrades.
To make the most of airline loyalty programs, choose one or two carriers that align with your travel preferences and routes. Dedicate yourself to flying primarily with these airlines to accumulate miles and elite status faster. Elite status often comes with perks such as free checked bags, access to exclusive lounges, and priority customer service.
For instance, the American Airlines AAdvantage program provides three elite tiers: Gold, Platinum, and Executive Platinum. Each tier offers progressively greater benefits, making it easier to secure free flights and enjoy a more comfortable travel experience.
9. Error Fares and Fare Alerts: Seize the Opportunity
One of the most thrilling ways to snag ultra-cheap or even free flights is by taking advantage of error fares and setting up fare alerts.
Error fares are essentially pricing mistakes made by airlines or booking systems that result in significantly lower ticket prices. These errors can occur due to currency conversion glitches, system errors, or other factors. Savvy travelers monitor websites and forums dedicated to finding and sharing error fares.
Fare alert services like Google Flights, Skyscanner, and Kayak allow you to set up notifications for specific routes, departure cities, or travel dates. When prices drop or special promotions become available, you'll receive instant alerts via email or mobile notifications. This proactive approach can help you capitalize on limited-time offers and score incredible bargains.
10. Volunteer Work and Travel: Give Back and Explore
Volunteering abroad is a meaningful way to contribute to communities in need while embarking on adventures around the world. Many volunteer organizations offer enticing packages that include accommodations, meals, and, in some cases, flights in exchange for your time and skills.
Volunteering opportunities are diverse and cater to various interests, from wildlife conservation and environmental projects to healthcare and education initiatives. Popular destinations for volunteer work include countries in Africa, Southeast Asia, and South America.
One noteworthy organization is Workaway, which connects volunteers with hosts worldwide. Volunteers can find projects that align with their interests and skills, from organic farming to language exchange. In return for their contributions, volunteers often receive free accommodation and sometimes even meals and local transportation.
By volunteering abroad, you not only make a positive impact on communities but also gain unique cultural experiences and the chance to explore new destinations without the financial burden of airfare and accommodations.
Incorporating these expanded strategies into your travel repertoire can open up a world of possibilities for free or deeply discounted flights. Whether you're an aspiring travel hacker, a duo eager to take advantage of companion passes, a loyal flyer seeking elite status, a deal hunter chasing error fares, or an adventurer with a heart for volunteering, there's a path that suits your travel style. So, embrace these tactics, plan your next adventure, and prepare to soar without the sky-high costs.
Conclusion
The dream of traveling the world need not remain elusive due to expensive airfares. By strategically using credit cards, exploring frequent flyer programs, and adopting various travel hacks, you can unlock the world of free flights and embark on exciting journeys without breaking the bank. Remember, the key to success lies in patience, perseverance, and a dash of creativity. So go ahead, spread your wings, and let the adventures begin, and always remember to Travel Till You Drop!
Book Your Trip : Check Out My Resources for Your Travel Needs
Use Skyscanner to find a cheap flight.  This is my very first stop when I'm looking for my next trip. It's a fast, easy-to-use search engine that is perfect for finding an affordable flight, a perfect hotel, and the right rental car for you in locations around the globe.
Book Your Accommodation
If you are looking for a super budget friendly location and are open to a hostel stay, make sure you book your hostel with Hostelworld. It offers the broadest range of quality hostels around the world. 
If you'd prefer a hotel or a guesthouse for stays less than 28 days, drop on over to Booking.com It's perfect for providing excellent options, a ton of user reviews, and prices to fit every budget.
For stays over 28 days, AirBnB still remains my #1 choice. User reviews and monthly pricing allow for some incredible deals all around the world.
Don't Forget Travel Insurance
Travel insurance is but a small up-front investment that you won't want to leave home without. After just one experience of having to delay or cancel your trip or having your luggage stolen, you'll wish you would have made that investment.  I've hated my life a few times when the moment arose, and I decided to skip out.  Let's just say, I've changed my ways and recommend each of the following companies to protect your ass-ets.
My favorite companies are:         
Want to Travel for Free?
Travel credit cards allow you to earn points that can be redeemed for free flights and accommodation — all without any extra spending. Check out my guide to getting free flights to get started.
Ready to Book Your Trip?
Check out my Resource Page for the best companies to help you book your travel at reduced rates!  This list will help you get to where you're going.  I know-I use them ALL the time!