Top 10 Facials in the World
You're looking for a luxurious facial experience, and you want to know which facials are the best. We've got you covered. We've rounded up the top facials in the world, from the Netherlands to Japan. Whether you're looking for a relaxing experience or an invigorating treatment, we've got you covered.
1. Fraxel Skin Resurfacing
This facial treatment is non-invasive and works on different portions of the skin at a time, with this kind type of facial treatment, there is a reduced downtime therefore, this means that one does not have to worry about having the procedure done weeks ahead of time. The treatment works by inducing controlled micro-injuries to the skin, which triggers and causes the body's natural healing process to take effect. With Fraxel Skin Resurfacing, you can be able to see improvements in pigmentation issues, enlarged pores, and fine-line reduction. The aftermath of this procedure is rejuvenating luminous skin. Find Fraxel Skin Resurfacing.
2. HydraFacial
This is the best procedure for achieving a brighter and refreshed complexion coupled with unclogged pores that will leave you falling in love with yourself even more. I guess that's why it is very popular, especially among celebrities. This treatment adds to your skin's youthful appearance by removing dirt and dead skin. HydraFacial is the only type of facial that combines exfoliation, cleansing, hydration, extraction, red light therapy, and antioxidant protection all at once. It also involves massage techniques to drain lymphatics, resulting in more purified skin. Find HydraFacial here!
3. Envy Facial
This facial treatment is also categorized under non-invasive procedures. It is a dermatological procedure characterized by three main features: no downtime, utilization of specialized serums to infuse the skin, and offers long-lasting results. With the Envy Facial procedure, your skin complexion becomes more hydrated and plumper. It also optimizes and evens the skin's tone and texture. Envy Facial is ideal for all types of skins. Find Envy Facial here in London.
4. Microdermabrasion
Are you looking for a facial treatment to light acne scarring and remove age spots? Well, this might just be the ideal facial for you. With this procedure, the top layers of the skin are buffed away, which results in reduced wrinkles and fine lines, blemishes, blackheads, age spots, and enlarged pores. The procedure utilizes a handheld tool that is used to spray crystals on your skin; the crystals then exploit your complexion, and suction is used to get rid of the dead cells. Your skin may be irritated and appear a little red after the procedure, but in the aftermath, you will benefit from youthful, glowing, and refreshed skin. Find Microdermabrasion here.
5. Laser Skin Rejuvenation
This facial treatment uses infrared technology to remove wrinkles and tighten the skin. This reduces the need for surgery, which means no downtime and no anesthesia. This is a method that focuses on layers under the skin by stimulating the inducement of collagen using heat to tighten the skin. Find Laser Skin Rejuvenation
6. White Caviar Illuminating Facial
If you're looking for an indulgent facial that will leave your skin looking brighter and more radiant, the White Caviar Illuminating Facial is definitely worth trying. The treatment begins with a deep cleanse, followed by the application of a serum that's designed to brighten and revive tired-looking skin. Next, the therapist will use a microdermabrasion device to slough away any dead skin cells before applying a mask that's enriched with caviar extract. The final step is the application of a moisturizer, which leaves your skin feeling soft, smooth, and glowy. Buy White Caviar Illuminating Unisex Cream.
7. Four Seasons Diamond and Gold Facial
If you're looking for a luxurious facial that will leave your skin feeling like silk, the Four Seasons Diamond and Gold Facial is the one for you. This facial is all about luxury and pampering. You'll start with a diamond-encrusted brush that's used to exfoliate your skin, followed by a gold serum that helps to brighten and energize tired skin. The treatment culminates with a face and neck massage, using a gold-infused cream that's meant to help tighten and firm the skin. The end result is a youthful, radiant complexion that's sure to make you feel like a million bucks. Find Four Seasons Diamond and Gold Facial at the Four Seasons Toronto, Canada.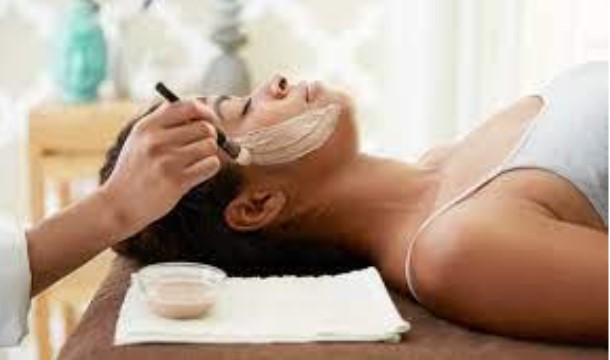 8. Ultimate Six-In-One Facial
There's no doubt that facials are one of the best ways to rejuvenate and refresh your skin. But with all the different options out there, it can be hard to know which one is right for you. That's where the Ultimate Six-In-One Facial comes in. It's a comprehensive treatment that uses the latest techniques and technologies to give you stunning results. Here's what you can expect:
A deep cleansing and exfoliation to remove all the built-up dirt and oil from your skin.

A mask that will help to hydrate and nourish your skin.

A facial massage to promote circulation and reduce puffiness and wrinkles.

A treatment using LED light therapy to help reduce acne, scarring, and sun damage.

A facial peel to remove dead skin cells and reveal a brighter, more youthful complexion.

A finishing serum that will help protect your skin and keep it looking healthy and radiant.
Find Ultimate Six-In-One Facial at the Peninsula in Beverly Hills, CA.
9. Triple Crown Facial
If you're looking for an awesome facial experience, you need to try the Triple Crown Facial. It's one of the best facials in the world, and it's perfect for anyone who wants to achieve younger-looking skin. The Triple Crown Facial is a three-step process that uses some of the most advanced skincare technology available. It starts with a deep cleansing and exfoliation, followed by a collagen-boosting treatment. And finally, a mask is applied to help hydrate and revitalize your skin. If you're looking for an intense facial that will give you amazing results, the Triple Crown Facial is definitely worth trying. Find the Triple Crown Facial in New York or LA here.
10. Cara Vida Facial
This is a luxurious facial that will leave your skin feeling incredible, you need to check out Cara Vida. This top-notch salon offers a wide range of facials that are designed to rejuvenate your skin and make you look and feel your best. The Cara Vida facial is one of my favorites. It starts with a deep cleansing and gentle exfoliation, followed by a collagen-rich mask that helps to plump up your skin. The final step is a luxurious massage that will leave you feeling totally relaxed. If you're looking for an amazing facial experience, Cara Vida is definitely the place to go. Find Cara Vida Facial in Tucson, Arizona.
Conclusion
There are plenty of amazing facials in the world, but the five on this list are some of the best. If you're looking for a luxurious and relaxing experience, any of these facials would be a great choice.  I can't wait to try them all.  No matter where you go, always remember to Travel Till You Drop!