Madrid Travel Guide
It's been many years since I've traveled to Europe, and I may have gotten a bit rusty in my traveling skills. So, in true form to this blog, I'll bring those up here in this Madrid Travel Guide that I had to learn the hard way but will be useful for you in your travels in Spain.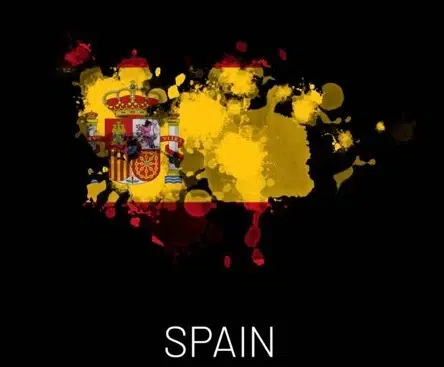 Before you go:
To learn of any specific COVID testing requirements to enter another country, I always check US Embassy's website for each location:  www.Travel.state.gov    
COVID testing is no longer a requirement to enter, but the vaccination or some other proof of your status remains in effect.  You will have to attest to your status before you check-in.  You will need to present the UPC to the agent at the airport when checking in.
Getting here:
Flying
There is one major international airport and three other regional/local airports as well that could be an option if traveling domestically
*International Airport:  Madrid International Adolfo Suárez Madrid–Barajas Airport (MAD)
*Regional/local airports: Salamanca, Valladolid, or Albacete
Other options could include flying into Barcelona (north Spain) or Mallorca (off the coast of Spain) and then taking a hopper flight into Madrid.  What I am suggesting Madrid travel guide is to not limit your options to only the airport in the main area as you may be able to fly into another location cheaper than MAD and hop on over from there.
Trains
If you are traveling throughout Europe and find that a train trip is a way to go, you can travel easily around Europe by rail.  This is a long haul train that takes you around Europe, but when you arrive in the city, there is a metro rail that will take you around the city itself. 
Blah Blah Car
This is a bit like Uber/Lyft, but it's a ride-sharing service where individuals are able to post that they are taking a trip from one place to another and see if they'd like to ride along for a fee.  It looks to be a little more expensive than the train but driving with a local can have its benefits. 
To use this service, you would need to sign up for an account and create a profile.  https://www.blablacar.co.uk  All drivers and riders must get verified with an ID, and reviews are provided to help facilitate the safety of individuals using the app.  From what I've seen, it's best to book your trip a day or two in advance.  
Buses
Types of Buses:

Madrid's bus network includes various types of buses, such as city buses (green and white), interurban buses, and airport express buses. City buses primarily serve within the city, while interurban buses connect Madrid with nearby towns and cities.

Bus Routes and Stops:

Madrid's bus routes cover almost every corner of the city. You can find detailed route maps and information at bus stops, online, or through various smartphone apps.

Bus Tickets:

Tickets for Madrid's city buses are integrated with the metro system. You can use the same ticket for both modes of transport. There are also options for single tickets, travel cards, and tourist passes. Make sure to have a valid ticket before boarding.
Electrical adapters
Totally forgot about the plugs.  The plugs are round, and when I arrived, thankfully, I got here early enough in the day to go out and be able to explore the area to find them. I purchased two for around $4. You can locate them in the little bazaar stores or electronics shops around.  I tried the grocery stores and convenience stores, but it was not something they carried there.  If you're reading this and you haven't left the States yet, Amazon can be your friend. 
Around $11 for 10 adapters (this will cover your laptop, phone, flat iron, etc.), or you can buy a multi or universal that will cover multiple countries around the word.  I'd recommend buying several of them in case you forget them in the hotel, or you don't want to keep changing them out for each device. These do not change voltage, but rather, just change how the prongs fit into the wall.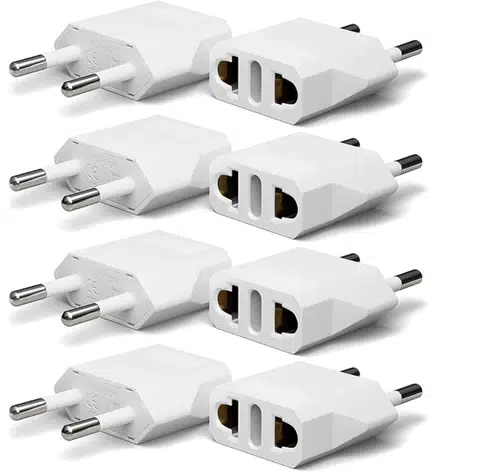 The Language
Just when you think your Spanish is "good enough" to get around, you visit Spain where they speak not only Spanish but Catalan and Galician. Let's just say, I found myself at a loss when trying to read the menu and thought I was going crazy.  While there are similarities, my high school Spanish wasn't going to cut it. 
Utilize Translation Apps
In this digital age, translation apps are invaluable tools for travelers. Apps like Google Translate can help bridge the language barrier, allowing you to communicate with locals and understand signs, menus, and more. Download offline language packs to use them even without an internet connection.
English in Tourist Areas
English is commonly spoken in popular tourist areas, hotels, restaurants, and attractions. You'll find that many locals in these areas can communicate in English to some degree, making it easier to ask for directions or assistance.4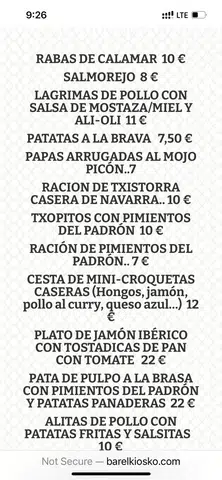 Heat—It's HOT here in the summer
The summer months in Spain are very hot (90+ degrees)-whichever weather channel gave an average of fewer than 80 degrees can kiss my —-.   Air conditioning isn't exactly the norm here either.  Of course, if you're staying in your traditional resort-like hotels, this will not be an issue, but if you're traveling on a budget, it may be a bit more complicated to find. It's a dry heat, so that's a bit of a reprieve.  It rains very little this time of year as well.  So, take a look at the temps below, add about 10 degrees, see what you're comfortable with, and plan accordingly.  The evenings are gorgeous, you purely have to determine how to work around the heat of the rest of the day. 
Madrid's summer months can be scorching, with temperatures often soaring above 90 degrees Fahrenheit. To make the most of your trip during the hot summer season, here are some tips on what to wear and how to stay cool:
1. Clothing Choices:
Light and breathable fabrics are your best friends during the summer in Madrid. Opt for loose-fitting clothing made from natural materials like cotton or linen to help your body stay cool.
Consider wearing a wide-brimmed hat and sunglasses to protect yourself from the strong sun. Don't forget to apply sunscreen to prevent sunburn.
2. Footwear:
Comfortable, well-ventilated shoes are essential for exploring the city. Choose open-toed sandals or breathable sneakers for walking, as you'll likely be covering a lot of ground.
3. Hydration:
Staying hydrated is paramount. Carry a reusable water bottle with you at all times. You can refill it at various public fountains throughout the city.
Avoid excessive consumption of alcohol and caffeinated beverages, as they can contribute to dehydration.
Daylight
One of the greatest things about visiting Spain is that there is a lot of daylight.  Sunrise happens around 6:30-7 a.m. and it gets dark around 10 p.m.  You have a really full day to get a lot done!
Meal Times
A complication I have found, based on my US eating schedule, is that Spain is not even close to being the same.  The mealtimes appear to work with the extended daylight and temperatures.  The reason this is important is that when our bellies get hungry, we may not find a restaurant that is actually open.  They tend to shut down their restaurants until around 2 p.m., open up for lunch from 2-4 p.m., and shut down again until around 9 p.m.  You can find various snack bars and other more touristy places open to eat, but a majority of locations will follow these mealtimes.  
Tipping
As with the American culture, tipping is more or less expected with any form of a sit-down meal.  In Spain, this is not the case. The servers will bring the ticket and close you out right at the table.  There is no place on the bill to tip, so if you do, it would be in cash.  If you are at a fancy meal you could choose to tip up to 10%, but it is not common.
Water
The water here is safe to drink from the tap.  Enough said.
Overall, visiting Spain is an amazing experience. I hope this Madrid travel guide helps a lot for everyone. If you'd like to see other areas and take in the Running of the Bulls, definitely check this out–and no matter what, Travel Till You Drop!