Introduction:
Ah, Nashville—where country music, BBQ, and cowgirl boots converge in a glorious celebration of southern charm. Ready for the ultimate Nashville girls' trip? Buckle up, sister! Nashville is where twang meets chic, cowboy boots meet high heels, and your best girlfriends meet for an unforgettable time. What's not to love? Regarding Nashville girls trip, the city has excellent food, fashion, and, oh yeah, a little thing called country music.
Why A Nashville girls trip?
So, why pick Nashville for a girls' trip? Well, imagine a place where Dolly Parton and hipsters co-exist. Yup, it's that magical. Between the twangs of the guitar and the clinks of wine glasses, your laughter will be the best soundtrack to your adventure.
The Pre-Trip Shenanigans
Set The Dates: Synchronize Those Planners!
To pull off the best Nashville girls' trip, synchronizing your planners is as crucial as the perfect high note in a country ballad. Round up the crew and pick a weekend that suits everyone. Believe us, settling on a date is a job in itself, but hey, Rome wasn't built in a day!
The Money Talk: Spreadsheet Time
It's time to crack out the spreadsheets before you even set foot in the country music capital. You want to balance fun and budget like a trapeze artist in a sequin leotard. We all love a splurge, but coming home with only memories and an empty bank account is a sad country song waiting to be written.
Packing: A Suitcase Full of Choices
Pack like you're ready for the Grammys: classy but ready to party. Alongside your cowboy boots, don't forget:
Your

fancy hat

(you're in the South, darlin')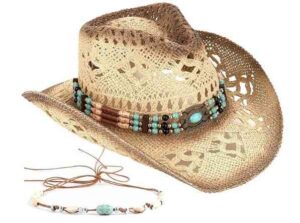 Earplugs

(for your snoring friend; you know who you are!)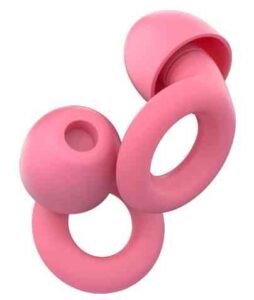 Activewear

, because we all pretend we'll exercise on vacation.
Accommodation: The Comfiest Cowgirl Digs
Hotels vs. Airbnb
Both have their charms. Hotels offer amenities like pools and room service, ideal for lounging in style. Airbnb provides the comfort of a home, perfect for late-night girl talks over cheap wine. Either way, you're in Nashville; even the motels have a Southern flair.
When planning your trip, it's important to involve everyone in your group and discuss their preferences for accommodation. Consider factors such as the type of accommodation (hotel, Airbnb, vacation rental), amenities, location, and any specific requirements that may be important to each individual.
One crucial aspect to consider is setting a budget for accommodation that aligns with the overall budget for your trip. Fortunately, Nashville offers a wide range of options that cater to different budgets, from budget-friendly accommodations to more luxurious ones. With this variety, you should be able to find accommodation that fits within your price range.
Nashville boasts diverse neighborhoods, each with its own unique character. It's worth researching areas like Downtown, The Gulch, 12 South, and East Nashville to find the neighborhood that best matches your group's vibe. Take into account proximity to attractions, dining options, and entertainment venues to ensure convenience during your stay.
Before finalizing your booking, it's highly recommended that you read reviews from other travelers on popular platforms like TripAdvisor, Booking.com, or Airbnb. These reviews can provide valuable insights into the quality of service, cleanliness, and overall experience of the accommodation.
Location, Location, Location!
Think about your priorities. Downtown puts you in the heart of the action. The Opryland Hotel is stunning and offers a more serene setting, but you'll need to Uber to the fun. Pick a place as meticulously as you'd pick your karaoke song.
The "Just in Case" Contingencies
Weather Woes
Pack for all types of weather. Even if it's supposed to be sunny, throw in a cute raincoat and some waterproof mascara. Mother Nature loves playing games, so come prepared.
Plan B Activities
Have some indoor activities up your sleeve, like a trip to the Johnny Cash Museum, in case your outdoor plans get rained out.
The Itinerary: Buckle Up Buttercup!
Day 1: Arrival and Exploration
Morning – Breakfast at Pancake Pantry: Start your day with flapjacks as golden as Dolly Parton's locks. Be prepared to wait in line. Don't worry—the chat with your girls will make time fly, or you can start an impromptu line dance. Your choice.
Afternoon – Country Music Hall of Fame: Visit the country music mecca and pay homage to legends. Even if country music isn't your jam, you'll leave with a newfound respect for rhinestones.
Evening – Dinner and Broadway Honky-Tonks: Pick a dining spot with a southern vibe, perhaps Hattie B's for hot chicken. Then hit the honky-tonks! Think of it as clubbing, only with more line dancing and less techno.
Day 2: The Cultural Excursion
Morning at The Parthenon: Yes, you read that right. Nashville has its replica of the Parthenon. Get your history fix, and remember, it's not just about the cowboy hats!
Afternoon Tea at the Hermitage: Delight in a high-class afternoon tea at the Hermitage Hotel. Pinkies up, all of you!
Day 3: Adventure and The Vibe
Are we doing something relaxing, adventurous, or a mix? Set the vibe to make sure the trip caters to everyone's expectations. Nothing says Nashville like a Zen retreat and ending up in an adrenaline junkie's paradise.
Ziplining in the Morning: Let's make this trip on an adrenaline-pumping high, shall we?
Lunch at Biscuit Love: Enjoy comfort food that hugs you from the inside.
The Grand Ole Opry: Book tickets in advance and end your day feeling more American than apple pie.
Day 4: All About the Aesthetics
Morning- Street Art Tour: Head over to the Gulch to find the Instagram-famous angel wings mural. Because if you didn't get a photo, did it even happen?
Afternoon: Vintage Shopping: Venture out to East Nashville and shop like you're competing in the thrifting Olympics. Your inner hipster will thank you.
Evening: Rooftop Bar Chill: Go to a rooftop bar and watch the sunset while sipping cocktails. This is the time to unwind and relive the funniest moments of the trip so far.
Day 5: Wrap it Up, Ladies!
Morning: Brunch, Obviously: Because what's a nashville girls trip without brunch? Head to Milk & Honey for a boozy breakfast experience.
Afternoon: Spa Time: Finish strong with a spa day because you're as tired as a one-legged man at a butt-kickin' contest.
Evening: Farewell Dinner: End your trip at a place like The Southern Steak & Oyster. Toast to friendship, great times, and planning your next girl's trip.
Optional Activities: Just in Case
Cooking Class: Ever wanted to cook southern-style? Book a cooking class (biscuits and gravy, anyone?) and take Nashville home with you.
Comedy Clubs: Want to laugh until you snort? Yes, we said it. Check out Zanies Comedy Club for a giggly good time.
Day Cruises: See Nashville from the water, a cocktail in hand, and a breeze in your hair. The General Jackson Showboat offers cruises with live music.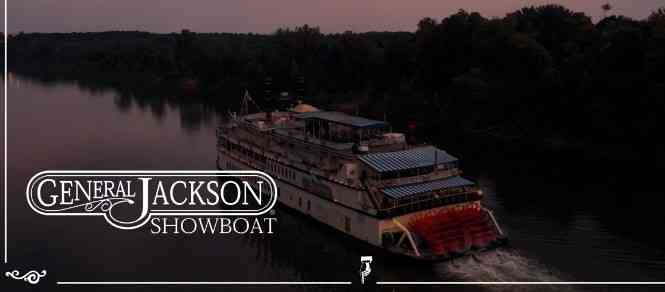 Food Part Two: Because We're Foodies, Remember?
Spontaneity and Serendipity
When you're planning your trip, it's crucial to leave some room in your schedule for spontaneous activities and unexpected discoveries. Because let's face it, some of the BEST damn memories come from those unplanned moments. You know, like stumbling upon a hidden gem of a restaurant that serves the most divine food you've ever tasted.
Don't be afraid to listen to suggestions from locals or fellow travelers. These folks often have the inside scoop on unique experiences and hidden attractions that may not be in your meticulously crafted itinerary. Think of it as your chance to experience Nashville like a true badass explorer, rather than just following the well-trodden path of every other tourist.
Adjusting Plans
Now, let's talk about adjusting plans. Because life is unpredictable, my friends. Sometimes things happen – changes in opening hours, unforeseen events, or maybe your group just isn't feeling it. And that's okay! Being flexible allows you to adapt your plans accordingly and ensure a stress-free and enjoyable trip.
Leave Free Time
It's like giving yourself permission to explore spontaneously or simply relax without feeling rushed. Trust me, darlings, this is your golden ticket to truly embracing the beauty of solo travel. Take a leisurely stroll, stumble upon a charming café, or maybe just sit on a park bench and people-watch.
By being flexible, fearless ladies, you allow yourself to fully immerse in the local culture and go beyond the usual tourist traps. Attend local events, strike up conversations with residents, and embrace the unexpected – because that's where the magic happens.
More Casual Dining
Nashville's Lower Broadway has a plethora of laid-back eateries. Margaritaville serves more than just margaritas, and Jack's Bar-B-Que is an experience.
Coffee Shops
Fuel your adventures with top-notch coffee. Check out Barista Parlor or Killebrew Coffee for your caffeine fix.
Nashville Music Scene
Alright, my fearless ladies, let's dive into the captivating world of the Nashville music scene! Cue the country twang and the sass Before you even step foot in Music City, make sure to do your homework on the iconic music venues that define Nashville's heart and soul. We're talking about the Grand Ole Opry, Ryman Auditorium, and the lively honky-tonk bars of Broadway.
First up, we've got the Grand Ole Opry – the legendary institution that screams country music from every corner. Check out their schedule like a super sleuth to see if any of your favorite artists are gracing the stage during your visit. And hey, even if you don't recognize half the names on that lineup, attending a show at the Grand Ole Opry will give you the bona fide Nashville experience you're craving.
Now, get ready to worship at the "Mother Church of Country Music" aka the Ryman Auditorium. This historic venue has hosted countless mind-blowing performances over the years, so it's practically dripping with rich history and musical mojo. Take a guided tour during the day to geek out on all the fascinating details, and if you're lucky enough, snag a ticket to a live show in the evening.
Broadway street is buzzing with vibrant nightlife and honky-tonk bars that are bursting at the seams with live music. Wander your beautiful badass self down that road, explore all the different venues, and let the tunes carry you away. The best part? Many of these venues offer free or low-cost entry, just waiting for you to hop on in and be blown away by new and upcoming artists who are ready to make your ears dance like nobody's watching.
Conclusion:
Nashville isn't just a city; it's an experience. It's where biscuits meet glamour, and your squad becomes a country band, at least for a weekend. From its soulful music to its mouthwatering cuisine, the city opens its arms wide, saying, "Y'all come in, have some sweet tea, and stay awhile." And let's be honest, if this Nashville girls trip doesn't bond you for life, we don't know what will! No matter where you go, always remember to Travel Till You Drop!
Book Your Trip : Check Out My Resources for Your Travel Needs
Use Skyscanner to find a cheap flight.  This is my very first stop when I'm looking for my next trip. It's a fast, easy-to-use search engine that is perfect for finding an affordable flight, a perfect hotel, and the right rental car for you in locations around the globe.
Book Your Accommodation
If you are looking for a super budget friendly location and are open to a hostel stay, make sure you book your hostel with Hostelworld. It offers the broadest range of quality hostels around the world. 
If you'd prefer a hotel or a guesthouse for stays less than 28 days, drop on over to Booking.com It's perfect for providing excellent options, a ton of user reviews, and prices to fit every budget.
For stays over 28 days, AirBnB still remains my #1 choice. User reviews and monthly pricing allow for some incredible deals all around the world.
Don't Forget Travel Insurance
Travel insurance is but a small up-front investment that you won't want to leave home without. After just one experience of having to delay or cancel your trip or having your luggage stolen, you'll wish you would have made that investment.  I've hated my life a few times when the moment arose, and I decided to skip out.  Let's just say, I've changed my ways and recommend each of the following companies to protect your ass-ets.
My favorite companies are:         
Want to Travel for Free?
Travel credit cards allow you to earn points that can be redeemed for free flights and accommodation — all without any extra spending. Check out my guide to getting free flights to get started.
Ready to Book Your Trip?
Check out my Resource Page for the best companies to help you book your travel at reduced rates!  This list will help you get to where you're going.  I know-I use them ALL the time!