Pack your bags, ladies, because we're about to embark on a solo adventure to Miami! And no, it's not just about sipping cocktails by the beach – it's about packing like a pro while adding a dash of humor and style to your suitcase. So, let's dive into some witty packing tips for women traveling alone to the Magic City!
1. Research and Planning (aka Weather Wizardry)
Before you start throwing random stuff into your suitcase, let's talk about the weather. Miami's climate is like a hormonal teenager – hot and humid in the summer, mild and dry in winter. So, bring a wardrobe that can handle a heatwave better than your ex's flimsy excuses.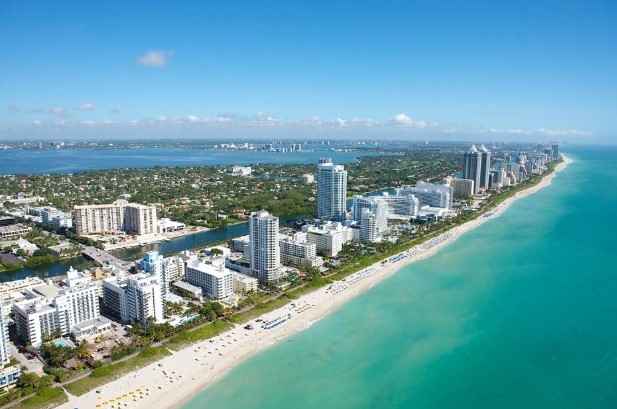 2. Packing Essentials (aka Dress to Impress)
The following are essential items for your trip: 
Forget your winter coat; you won't need it. Pack light and breezy summer attire that screams, "I'm here to slay!" Don't forget swimwear because Miami's beaches are the runway of life.
Miami sun is no joke; it's like a spotlight on your skin. Shield yourself with a wide-brimmed hat and sunglasses that make you look like a celebrity trying to avoid paparazzi. And, of course, sunscreen is your best friend, always by your side.
Passport, ID, and travel insurance – keep them as close as you keep your secrets. Digital copies are great, but don't forget the good old paper versions. Sometimes, technology has its 'I need a break' moments.
Your smartphone is your lifeline. It's your map, your camera, your entertainment system. Don't forget the charger unless you want your smartphone to ghost you.
A basic first-aid kit – because accidents happen, even on fabulous vacations. Prescription meds and toiletries are a must. Remember, hygiene is non-negotiable.
3. Packing Tips 
The following are the packing tips for you so that you don't miss anything along the way:
 Be the fashionista who packs versatile pieces that can create endless outfits. You want your Instagram feed to look like a fashion magazine, right?
Miami can surprise you with cooler evenings. So, bring a lightweight jacket or cardigan. It's not just for warmth; it's a fashion statement.
These are the superheroes of the organization. Your suitcase will look like a work of art, not a messy closet. No more 'suitcase chaos.'
 Instead of dazzling the world with your expensive bling, why not embrace the minimalist lifestyle? Leave your sparkling treasures at home to avoid becoming a walking target for magpies and jewel thieves.
Pack Jewelry that's more versatile than a magician's hat: When it comes to jewelry, think like a magician. Opt for pieces that can magically complement multiple outfits and styles without making you the star of a disappearing act.
Because we all know you need your favorite shampoo, but you also need space for souvenirs. Plus, TSA regulations are like the party poopers of travel.
Pack a Reusable Water Bottle 
Miami is hotter than a sauna in a desert. A reusable water bottle is your trusty sidekick in the battle against dehydration. Plus, you're helping save the planet – kudos!
Safety Precautions (Common Sense is Your Best Friend) 
Before we dive into safety precautions that should be your trusty sidekick on any journey, let's first talk about sharing your itinerary. Safety first, adventure second! 
Let someone know where you're going and when you'll be back. It's like a digital breadcrumb trail but without the breadcrumbs.
Lock your accommodations – even if it's just to keep the hotel ghost out. Hotel safes are there for a reason – use them. They're like Fort Knox for your bikinis.
Stay Aware of Surroundings
 Miami has its quirks. Stay vigilant, trust your instincts, and avoid sketchy areas. Your 'Spidey sense' is your best travel buddy.
Emergency Contact Information 
Know the local emergency numbers. It's like knowing where the emergency exit is – you hope you won't need it, but it's reassuring to know it's there.
Packing for Specific Activities (aka Fun in the Sun) 
As you embark on your solo trip, let's dive into some tailored packing tips that will have you covered (literally and figuratively) for every adventure this vibrant city has to offer.
Beach Day
So, you've decided to hit the sandy shores of Miami, huh? Well, first things first, don't forget your beach bag! Fill it with all the beachy necessities: towels, swimsuits, cover-ups (for when you want to be mysterious), hats (for that sun-kissed look), sunglasses (to shield your eyes from the paparazzi), flip-flops (because sand in your shoes is not the vibe), and, of course, a good book (because sunbathing is basically an extreme sport, right?).
Oh, and unless you want to turn into a lobster, toss in some water-resistant sunscreen. It's like armor against the blazing sun – your secret weapon for a day by the ocean without the lobster transformation.
Night Out
Time to paint the town red, or maybe more like neon pink, because Miami nightlife is LIT! Pack those dressier outfits like you're about to walk the red carpet. You never know when you might bump into a celebrity dolphin or a fashionable flamingo, so you've got to be ready to impress.
Don't forget your compact evening bag – it's like your sidekick for the night, carrying your essentials and giving your outfit that extra *je ne sais quoi*. Miami nights are wild, and you need to be armed with style!
Outdoor Adventures
Adventure seeker, you're not just here for the glitz and glamor; you want to conquer Miami's great outdoors! Pack your hiking or active wear – you know, the stuff with more stretch than your wildest dreams. You need to be agile like a panther when exploring those lush landscapes.
And let's talk footwear – you can't conquer nature in your party heels. Pack sturdy footwear, like hiking boots or sneakers. They'll provide the support and protection you need for whatever wild adventures you might stumble upon. Just remember, even in the wilderness, style points still count!
There you have it – your Miami packing guide with a dash of humor. Now, go forth and conquer the Magic City, armed with your beach bag, fancy outfit, and adventurous spirit!
Final Thoughts (Time to Shine) 
Ladies, you've got this! Pack like a pro, stay safe, and soak up the Miami vibes. You're not just traveling; you're owning the adventure. 
Miami is waiting for you, and it's time to shine like the star you are. Travel boldly because Miami is your stage, and you're the headliner! 
Book Your Trip : Check Out My Resources for Your Travel Needs
Use Skyscanner to find a cheap flight.  This is my very first stop when I'm looking for my next trip. It's a fast, easy-to-use search engine that is perfect for finding an affordable flight, a perfect hotel, and the right rental car for you in locations around the globe.
Book Your Accommodation
If you are looking for a super budget friendly location and are open to a hostel stay, make sure you book your hostel with Hostelworld. It offers the broadest range of quality hostels around the world. 
If you'd prefer a hotel or a guesthouse for stays less than 28 days, drop on over to Booking.com It's perfect for providing excellent options, a ton of user reviews, and prices to fit every budget.
For stays over 28 days, AirBnB still remains my #1 choice. User reviews and monthly pricing allow for some incredible deals all around the world.
Don't Forget Travel Insurance
Travel insurance is but a small up-front investment that you won't want to leave home without. After just one experience of having to delay or cancel your trip or having your luggage stolen, you'll wish you would have made that investment.  I've hated my life a few times when the moment arose, and I decided to skip out.  Let's just say, I've changed my ways and recommend each of the following companies to protect your ass-ets.
My favorite companies are:         
Want to Travel for Free?
Travel credit cards allow you to earn points that can be redeemed for free flights and accommodation — all without any extra spending. Check out my guide to getting free flights to get started.
Ready to Book Your Trip?
Check out my Resource Page for the best companies to help you book your travel at reduced rates!  This list will help you get to where you're going.  I know-I use them ALL the time!