Miami is the city where even the palm trees have a dance routine! It's not just a travel hub; it's the glittering diamond in Florida's tiara, tempting visitors with its cultural salsa, beaches that make mermaids jealous, and Miami's nightlife so lively, even owls are jealous they can't join the party!
Now, Miami isn't just for any traveler; it's where even lady wanderlusters find their groove. Recognizing that ladies want more than just sand in their shoes, Miami rolls out the pink carpet with a bouquet of female-friendly activities.
These tailor-made experiences don't just make your trip enjoyable; they make you feel like a Miami goddess! So, grab your shades, leave your worries behind, and let Miami turn your vacation into an adventure as unforgettable as a salsa dance-off at sunrise! 
Beach Retreats and Water Activities
Miami's beaches, the shining jewels in its sandy tiara, are more than just a place to work on your tan. They're like nature's catwalk, drawing visitors from all corners of the globe. And ladies, you're in for a treat!
Pristine sandy stretches, waters so blue you'd think they borrowed the color from the sky, and activities that make you feel like a beachfront goddess. We're talking paddleboarding, kayaking, and beach yoga – all tailor-made for our fabulous female travelers.
But wait, safety first! We're all about fun, not fiascos. So, grab your life jackets (they're like fashionable safety vests), get your proper beach footwear (flip-flops count as proper, right?), and slather on that sun protection (because even goddesses need SPF). Now you're ready for a beach adventure that'll make mermaids jealous! 
Retail Therapy with a Dash of Sun: Shopping in Miami
Shopping in Miami isn't just a pastime; it's an adventure filled with retail treasures waiting to be discovered. The city's shopping districts are an absolute paradise for fashion-forward females and those with a penchant for retail therapy.
Venture down the iconic Lincoln Road for a shopping spree like no other. You'll find a delightful blend of high-end boutiques and quirky shops, perfect for unleashing your inner shopaholic. And don't forget the countless beachside shops for those trendy swimwear essentials.
What makes shopping in Miami even more enticing is the chance to enjoy the sun-kissed outdoors while you splurge on your heart's desires. Picture yourself strolling along Ocean Drive, designer shopping bags in hand, and the gentle sea breeze tousling your hair – retail therapy doesn't get much better than this!
So, whether you're on the hunt for the latest fashion trends or unique souvenirs to remember your Miami adventure, this city has it all. Just remember, shopping in Miami is a sport, and you're here to win the gold!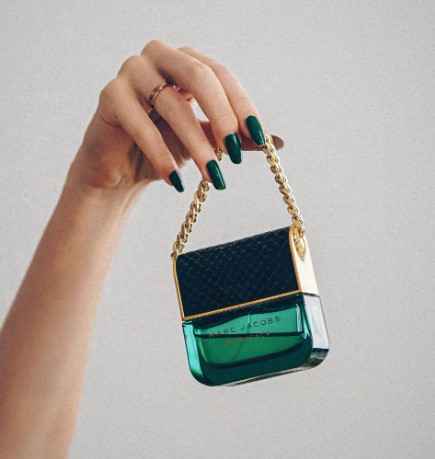 Art and Culture Adventure: Miami's Canvas of Quirkiness
Miami's art scene is so lively that even flamingos have been spotted taking notes. From the vibrant street art in Wynwood to the dazzling galleries in the Design District, this city is a canvas that never stops evolving.
Miami doesn't just welcome art; it celebrates women in art! There's an entire spectrum of female-focused galleries and events where you can witness the world through the eyes of talented women. It's like seeing the Magic City in a whole new light, painted with a fabulous feminist brush.
So, if you're ready to dive into Miami's art and culture scene, grab a guided tour and soak up the stories behind the strokes. Engage with local artists who make the city's heartbeat visible in every masterpiece they create. And don't forget those workshops – they're like art school but with a side of sunshine.
Wellness and Relaxation in Miami: Finding Your Inner Zen
Ladies, Miami isn't just about salsa dancing and sizzling beaches; it's also a place where you can pamper yourself like a queen. So, let's talk about wellness and relaxation in the Magic City because we all know that sometimes, a little self-care is worth more than gold (or sand dollars).
First off, Miami's got more spas than you can shake a palm frond at. From beachside massages to rejuvenating facials, it's like a relaxation buffet. Picture yourself lying on a massage table with the sound of waves in the background – now that's what we call a tropical serenade.
And yoga studios? Miami's got them aplenty. Imagine finding your inner zen while the ocean breeze gently tousles your hair. It's basically yoga with a side of vacation vibes.
But here's the secret sauce, ladies: wellness retreats. These are like soul spas where you can recharge your batteries and reconnect with yourself. Think meditation, mindfulness, and holistic healing, all wrapped up in a tropical paradise.
So, if you're ready to treat yourself like the goddess you are, Miami's wellness and relaxation options are your passport to inner peace and vitality. So, go ahead, ladies, and let Miami work its magic on your soul! 
Outdoor Adventures and Nature: Miami's Wild Side for Adventurous Gals
Ladies, when you think of Miami, you probably picture neon lights and salsa dancing. But guess what? Miami's got a wild side that's just waiting for you to explore. Think of it as your chance to get in touch with Mother Nature with a splash of sun-kissed adventure.
First up, hiking trails that are perfect for women with a sense of adventure. Oleta River State Park is like a natural playground for bikers, with trails that'll make your heart race faster than a salsa beat. If you prefer to take it slow, Matheson Hammock Park has hiking paths so serene they'll make you forget you're in a bustling city.
But here's the real showstopper: the Everglades National Park. It's like stepping into a nature documentary, where you can get up close and personal with Florida's unique ecosystem. Just remember, ladies, eco-consciousness is the name of the game. Pack those reusable water bottles, be kind to our furry and feathery friends, and let's keep Miami's natural beauty thriving.
Now, onto the safety talk. Adventures are amazing, but they're even better when they're safe. So, grab the right gear, stick to designated trails, and let someone know where you're off to. We want your Miami adventure to be unforgettable for all the right reasons!
Miami's Nightlife and Entertainment: Party Scene for Night Owls
Miami's nightlife scene is so vibrant that even the stars in the sky are envious. From swanky rooftop bars with skyline views to dance clubs where the DJ's beats are hotter than the Florida sun, there's something for everyone.
But here's the best part: Miami's nightlife is all-inclusive, with plenty of women-centric venues and events. Ladies' Night? Absolutely! It's a night where you can dance like no one's watching (but let's face it, everyone is). And those female-focused gatherings? They're like a night out with your besties, minus the drama.
Now, let's talk about safety because fun is fantastic, but safety is essential. Stick with your squad, have a designated driver, or use trustworthy transportation services. Keep your belongings close, and always trust your instincts. Miami's nightlife is electric, but it's even better when you're smart about it.
Conclusion 
In a nutshell, Miami has got it all, ladies! Whether you're a beach bum, an art aficionado, a shopping guru, a nature enthusiast, or a party animal, this city caters to every whim and fancy. It's like Miami looked into a crystal ball and said, "Ladies, we've got your back."
So, what are you waiting for? Pack your bags, grab your sunscreen (and maybe your dancing shoes), and let's make Miami memories. Let's remember that travel knows no bounds, and Miami is here to prove it. It's a place where diversity is not just embraced; it's celebrated with open arms. So, no matter when you choose to head on over to Miami, always remember to Travel Till You Drop! 
Book Your Trip : Check Out My Resources for Your Travel Needs
Use Skyscanner to find a cheap flight.  This is my very first stop when I'm looking for my next trip. It's a fast, easy-to-use search engine that is perfect for finding an affordable flight, a perfect hotel, and the right rental car for you in locations around the globe.
Book Your Accommodation
If you are looking for a super budget friendly location and are open to a hostel stay, make sure you book your hostel with Hostelworld. It offers the broadest range of quality hostels around the world. 
If you'd prefer a hotel or a guesthouse for stays less than 28 days, drop on over to Booking.com It's perfect for providing excellent options, a ton of user reviews, and prices to fit every budget.
For stays over 28 days, AirBnB still remains my #1 choice. User reviews and monthly pricing allow for some incredible deals all around the world.
Don't Forget Travel Insurance
Travel insurance is but a small up-front investment that you won't want to leave home without. After just one experience of having to delay or cancel your trip or having your luggage stolen, you'll wish you would have made that investment.  I've hated my life a few times when the moment arose, and I decided to skip out.  Let's just say, I've changed my ways and recommend each of the following companies to protect your ass-ets.
My favorite companies are:         
Want to Travel for Free?
Travel credit cards allow you to earn points that can be redeemed for free flights and accommodation — all without any extra spending. Check out my guide to getting free flights to get started.
Ready to Book Your Trip?
Check out my Resource Page for the best companies to help you book your travel at reduced rates!  This list will help you get to where you're going.  I know-I use them ALL the time!