New Zealand, baby! Get ready to have your mind blown by this diverse wonderland of cities and urban adventures. It's not just about the natural landscapes that always steal the spotlight – the cities in this country have some serious tricks up their sleeves.
From the vibrant buzz of Auckland, where you can party all night long and have a hangover that even the breathtaking scenery can't cure, to the cultural haven of Wellington, where you can immerse yourself in art and feel like a pretentious snob for a day. Oh, and let's not forget about the picturesque charm of Christchurch, where you can pretend to be in a British village while sipping tea and being polite. And don't even get me started on Queenstown – the adrenaline junkie's paradise where you can scream your lungs out while bungee jumping off a bridge.
Auckland – The City of Sails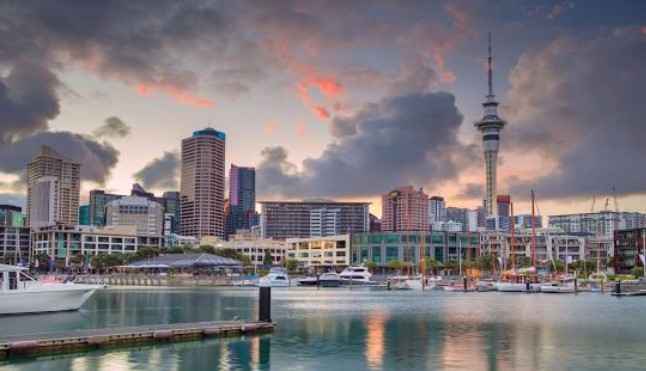 Alright, ladies, let's talk about Auckland – the City of Sails! Brace yourselves for a captivating urban gem that will blow your mind. Seriously, this city knows how to blend natural beauty with vibrant city life like nobody's damn business. So, let's dive into the must-visit destinations and attractions in Auckland because this city is ready to rock your adventurous socks off!
Auckland is the largest city in New Zealand, with a population as diverse as its attractions. But here's the real kicker – it's spread across a narrow isthmus between two harbors, meaning you're never too far from the water. And trust me, the city's stunning coastline and numerous islands are just a stone's throw away. So, get ready for some serious beach vibes, my friend!
Unique Attractions
Auckland's skyline is dominated by the iconic Sky Tower. This architectural masterpiece not only offers panoramic views of the city and beyond, but it also caters to all the daredevils out there. You can walk around the tower's edge with the SkyWalk experience, or if you're feeling really crazy, you can take a leap of faith with the SkyJump. Talk about an adrenaline rush!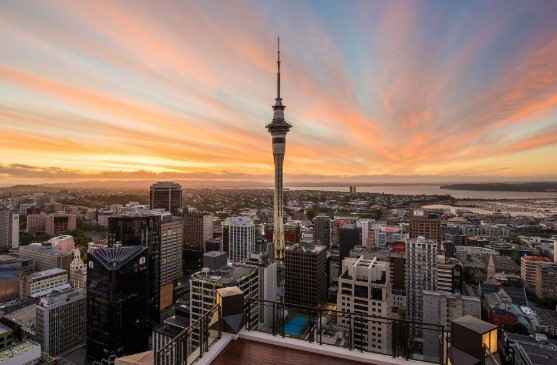 Viaduct Harbour
If you're up for some waterfront fun, head straight to Viaduct Harbour. This place is buzzing with restaurants, bars, and shops that will leave you spoilt for choice. And guess what? It's not just a hub for sailing enthusiasts – it's also the perfect spot to wine and dine, watch the boats go by, and soak up that maritime atmosphere. Cheers to that, mate!
Cultural and Culinary Experiences
Auckland's cultural scene is as rich and diverse as a buffet of awesomeness. To get a taste of Māori culture, make sure to visit the Auckland War Memorial Museum. You'll explore Māori artifacts and learn about New Zealand's fascinating history. And when it comes to contemporary art, the Auckland Art Gallery Toi o Tāmaki is an absolute must. Trust me, it's artsy AF!
Foodie Paradise
Calling all foodies! Auckland is a culinary melting pot that will have your taste buds doing a happy dance. With its multicultural population, this city knows how to dish out some seriously delicious grub. Make sure to explore the lively neighborhoods of Ponsonby and Karangahape Road (or K Road, as the cool kids call it) for some eclectic dining experiences. Oh, and don't forget to try a traditional hangi – a Māori cooking method that involves burying food in the ground with heated rocks.
So, ladies, Auckland is a city that effortlessly combines the thrill of urban adventure with the beauty of nature. It's a must-stop destination for any New Zealand itinerary, whether you're into cultural experiences, culinary delights, or simply jaw-dropping views.
Wellington – The Capital of Cool
Alright, ladies, get ready to embrace the coolest capital in the land – Wellington! Nestled at the southern tip of New Zealand's North Island, this city proudly holds the crown as the nation's capital. And let me tell you, it's not just any capital, it's the "Coolest Little Capital in the World." Insert sassy finger snap here.
Wellington is the political and administrative heart of New Zealand, but don't let that fool you. It exudes an air of sophistication while still maintaining its quirky charm. The best part? The city is compact, which means you can conquer its diverse neighborhoods and attractions on foot. Who needs a taxi when you can strut your stuff through these streets?
Artistic and Cultural Scene
Te Papa Museum

: Ladies, your Wellington cultural adventure just isn't complete without a visit to Te Papa Tongarewa – New Zealand's national museum. Here, you'll dive into a treasure trove of art, history, and Māori cultural exhibits that will give you a profound insight into the nation's heritage. Get ready to have your mind blown, and your Instagram feed flooded with some seriously epic shots.

Weta Workshop

: Calling all movie buffs! Wellington is home to the Weta Workshop, where they create props and special effects for blockbusters like "The Lord of the Rings" and "The Hobbit." Take an immersive tour and witness movie magic up close. Who knows, maybe you'll spot a hobbit hiding in the corner or an orc brushing its teeth.
Beautiful Waterfront and Outdoor Activities
Wellington Waterfront

: Prepare to be amazed by the city's picturesque waterfront. This place is like a hub of excitement and beauty all rolled into one. Take a leisurely stroll along the promenade, visit the bustling Oriental Bay Beach, or get your bike rental and explore the coastline like the badass explorer you are. Who needs a car when you can pedal your way to adventure?

Mount Victoria

: Ladies, if you want some serious panoramic views of the city and its surroundings, hike your way to the summit of

Mount Victoria.

This spot is a favorite for both sunrise and sunset enthusiasts, so pick your time and get ready to witness some serious natural beauty.

Zealandia

: Just a stone's throw from the city center lies

Zealandia

. It's an eco-sanctuary where you can spot native New Zealand wildlife, including the elusive kiwi bird. Yes, you heard that right – you might just catch a glimpse of these adorable little creatures in their natural habitat.
Related Post: Discover The 6 Best Places to Live in New Zealand
Food and Drink Recommendations
Cuba Street

: Hungry? Head straight to Cuba Street, baby! This vibrant and pedestrian-friendly street is lined with cafes, bars, and restaurants serving up a culinary feast like no other. Get ready to savor the flavors of both local and international cuisines.

Craft Beer

: Calling all beer aficionados! Wellington has a craft beer scene that is as hopping as it gets. Don't miss out on tasting some of New Zealand's finest brews at places like Garage Project and Panhead Brewery. Say goodbye to those generic brews and say hello to some serious beer excellence.

Seafood

: Being a coastal city, Wellington is famous for its seafood. So, when in Wellington, you better get your fish and chips fix at the iconic Wellington institution known as The Chippery. Prepare for a gastronomic delight as you chow down on fresh seafood like the true coastal queen that you are.
Wellington, with its rich cultural heritage, stunning natural beauty, and culinary delights, is a city that will captivate you with its cool and eclectic charm. Whether you're exploring world-class museums, enjoying outdoor adventures, or indulging in delectable cuisine, Wellington is sure to leave an impression as the cultural and culinary heart of New Zealand.
Queenstown – The Adventure Capital
Alright, ladies, fasten your seatbelts and get ready to conquer Queenstown – the ultimate destination that will set your heart racing and make your soul sing! Whether you're a daredevil seeking an adrenaline rush or simply someone who craves stunning natural beauty and exciting nightlife, this place has something for every fearless woman out there.
Adrenaline Junkie's Paradise
Listen up, thrill-seekers and outdoor enthusiasts, because Queenstown is the signature destination that will fulfill your wildest dreams of heart-pumping adventures. Here are some activities that you cannot miss:
Bungee jumping

: Want to take the ultimate leap of faith? Queenstown is the birthplace of commercial bungee jumping, so take a leap off the historic Kawarau Bridge or The Nevis and feel your heart beating 1000 miles per hour.

Skiing and snowboarding

: It's time to shred some serious powder! Hit the slopes at world-class resorts like Coronet Peak and The Remarkables. In the winter, Queenstown transforms into a winter wonderland that will leave you in awe of its sheer beauty.

Jet boating

: Are you ready for some high-speed, pulse-pounding excitement? Experience the thrill of j

et boating

on Queenstown's pristine lakes and rivers and feel the wind in your hair as you race through the water.
Skydiving

: Want to see Queenstown from a different perspective? Take the ultimate plunge and freefall through the sky, taking in panoramic views of Lake Wakatipu, the Remarkables mountain range, and Fiordland National Park.
Stunning Scenery and Outdoor Adventures
Queenstown's natural beauty is off the charts, and for outdoor lovers, it's an absolute paradise. Get ready to be blown away by
Remarkables mountain range

: This majestic range surrounds Queenstown and offers breathtaking views that will make your heart skip a beat.

Lake Wakatipu: The stunning deep-blue lake is a natural gem that will take your breath away.

Fiordland National Park and Milford Sound: For those of you who want to explore further afield, this nearby national park and fjord have jaw-dropping waterfalls, lush rainforests, and magnificent fjords that are worth the trip.

Hiking and Mountain biking: The Queenstown Trail is a picturesque wonderland that offers incredible views at every turn. Get your hiking boots on and hit the trails, ladies!
Vibrant Nightlife and Entertainment
After an adrenaline-fueled day, it's time to unwind and party Queenstown-style! Here are some ways you can experience the town's lively and vibrant nightlife:
Bars, restaurants, and nightclubs

: Queenstown's town center is packed with places to eat, drink, and dance the night away, so get ready for some fun!

Apres-ski drinks and culinary experiences

: Relax and enjoy some cozy drinks or indulge in local cuisine at one of the many lakefront restaurants.

Ice Bar

: Want to experience something really cool (literally)? Head to the Ice Bar, where everything is made of ice, including your drink glasses. It's a unique experience that will have you feeling like an ultra-cool adventurer.
Ladies, Queenstown is a must-visit destination that offers something for every fearless and independent woman out there. So, get ready to create unforgettable memories, empower yourself, and explore this stunning Southern Hemisphere playground filled with heart-thumping adventures, natural beauty, and vibrant nightlife.
Other Noteworthy Cities in New Zealand
Christchurch – The Garden City
Known for its green spaces

: Christchurch earns its nickname with its beautiful Botanic Gardens and Hagley Park, where you can frolic amongst flowers and pretend you're in a fairytale.

A blend of old and new

: Thanks to a pesky earthquake, Christchurch has undergone a post-disaster rebuild, creating a unique blend of modern and historic architecture. It's like taking a step into the future while still appreciating the past.



The serene atmosphere for leisurely days

: Are you in need of some peace and relaxation? Christchurch has got you covered with its serene and laid-back vibe. Take a leisurely stroll, have a picnic in the park, and simply enjoy the moment.
Dunedin – The Edinburgh of the South
Home to the University of Otago

: With a vibrant student population, Dunedin has a youthful and energetic atmosphere that will make you feel like you've taken a sip from the fountain of everlasting youth.

Wildlife encounters on the Otago Peninsula

: Calling all animal lovers! The

Otago Peninsula

offers incredible wildlife encounters, from adorable penguins waddling along the beach to majestic albatross soaring through the sky.

Cultural festivals and events

: Dunedin knows how to party! Throughout the year, you can experience unique cultural festivals and events that will have you dancing, singing, and feeling the love. It's time to unleash your wild side!
Hamilton
Known for its beautiful gardens, especially the Hamilton Gardens, where you can take a stroll through different garden styles from around the world. It's like a floral amusement park for all you plant enthusiasts out there.
Tauranga
Are you ready for a beach paradise? Tauranga has stunning beaches that will make you feel like you've stepped into a postcard. Plus, it's a gateway to nearby attractions like Mount Maunganui, where you can conquer the world by climbing to the top.
Napier
Calling all food and wine connoisseurs! Napier is famous for its Art Deco architecture, but it's also a paradise for your taste buds. Take a wine tour, indulge in gourmet cuisine, and let your inner foodie rejoice.
Rotorua
Hold on tight, ladies, because Rotorua is about to blow your mind. With its geothermal wonders and thrilling adventure activities like zorbing (yes, you read that right), this place will ignite your senses and give you an adrenaline rush like no other. Plus, you can immerse yourself in Māori culture and learn about the rich history of the land.
Summary
New Zealand cities offer a wide range of experiences for every kind of traveler, from nature lovers to culture seekers to adrenaline junkies. Whether you want to unwind in lush gardens, explore historic architecture, or get your heart racing with thrilling adventure activities, there's something for everyone in these cities.
The focus keyword here is "diverse," and boy do these cities live up to that. Each place has its own unique character, charm, and adventure waiting to be discovered. It's like a treasure trove of experiences just waiting for us to dive in and explore.
So, my fearless ladies, what are you waiting for? It's time to pack your bags, grab your passport, and head off on your next adventure to New Zealand. Trust me, you won't regret it.  No matter which place you choose, always remember to Travel Till You Drop!
Book Your Trip : Check Out My Resources for Your Travel Needs
Use Skyscanner to find a cheap flight.  This is my very first stop when I'm looking for my next trip. It's a fast, easy-to-use search engine that is perfect for finding an affordable flight, a perfect hotel, and the right rental car for you in locations around the globe.
Book Your Accommodation
If you are looking for a super budget friendly location and are open to a hostel stay, make sure you book your hostel with Hostelworld. It offers the broadest range of quality hostels around the world. 
If you'd prefer a hotel or a guesthouse for stays less than 28 days, drop on over to Booking.com It's perfect for providing excellent options, a ton of user reviews, and prices to fit every budget.
For stays over 28 days, AirBnB still remains my #1 choice. User reviews and monthly pricing allow for some incredible deals all around the world.
Don't Forget Travel Insurance
Travel insurance is but a small up-front investment that you won't want to leave home without. After just one experience of having to delay or cancel your trip or having your luggage stolen, you'll wish you would have made that investment.  I've hated my life a few times when the moment arose, and I decided to skip out.  Let's just say, I've changed my ways and recommend each of the following companies to protect your ass-ets.
My favorite companies are:         
Want to Travel for Free?
Travel credit cards allow you to earn points that can be redeemed for free flights and accommodation — all without any extra spending. Check out my guide to getting free flights to get started.
Ready to Book Your Trip?
Check out my Resource Page for the best companies to help you book your travel at reduced rates!  This list will help you get to where you're going.  I know-I use them ALL the time!