Ah, Japan—the mystical land where ancient temples rub shoulders with skyscrapers and samurais have made way for sushi masters. If you plan a solo adventure to this iconic country, you're in for a ride as wild as a night in Tokyo. Buckle up!

Why solo travel to Japan?
In the profound words of travel guru Kiyomi Wanderlust, "To travel solo is to meet your true self amidst the silent whispers of ancient Shinto shrines and the boisterous Tokyo crosswalks." Japan is not just a country; it's a well-choreographed dance between tradition and innovation, quiet contemplation, and chaotic beauty. And what better way to plunge into this eclectic mix than by going solo?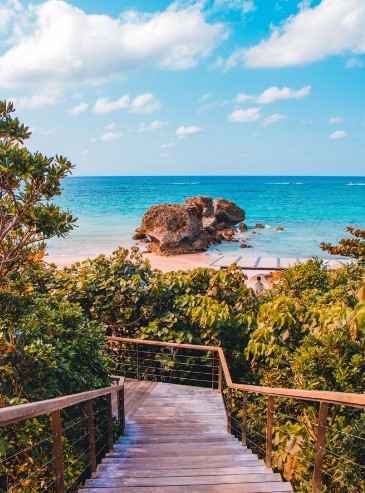 But…Is It Safe?
Safer than a vault at Fort Knox, my friend. The Japanese respect for others is legendary. You could leave your bag in the middle of Shibuya Crossing and find it untouched three hours later. (But let's not test that theory, OK?)
Language Barrier: Lost in Translation or Linguistic Adventure?
Speaking Japanese can be as tricky as a chopstick ballet, but fear not! The Japanese are patient, gracious, and masters of the art of gesture. So, in the worst-case scenario, you'll be playing a lot of charades. And who doesn't love an impromptu game?
The Essentials: Stuff to Pack
Packing for japan, is akin to preparing for a date with a mysterious stranger. Expect surprises. Seasons dictate the wardrobe. And for the love of all things holy, do not forget comfortable shoes. Tokyo's sprawling expanse won't explore itself.
Also, bring a power bank. Running out of battery is considered a cardinal sin in the land of gadgets.
The Almighty JR Pass
In the wise words of the legendary traveler Hiroshi Globetrotter, "The JR Pass is not just a ticket; it's a golden key to the mesmerizing world of Japan." With this pass in hand, the entire country unravels before you—faster than you can say "sushi."
Pre-Japan Checklist
1. Visa and passport: Ensure that your passport is as ready for the adventure as you are, and check if the visa fairy needs to pay a visit.
2. Currency: Yens are your new best friends. Treat them well.
3. Sim Card or Pocket Wi-Fi: Stay connected, lest you miss the opportunity to live-stream the bewildering yet enchanting Robot Restaurant show.
4. Learn Basic Phrases: "Arigatou" (thank you) and "Sumimasen" (excuse me) can be magical words. You'll be wielding powers Harry Potter could only dream of.
To-Do List That Doesn't Include 'Climb Mount Fuji'
1. Karaoke in Tokyo: Nothing says "I've arrived," like belting out "Bohemian Rhapsody" in the land where karaoke was born.
2. Kyoto's Temples: A moment of serenity amidst the soul-stirring beauty of these ancient wonders can spark an epiphany. Or, at the very least, a killer Instagram post.
3. Hiroshima: A visit to the Peace Memorial Park is as sobering as a cold shower on January 1st. It's a haunting reminder of the past and a hope-filled ode to the future.
4. Sushi that Doesn't Come on a Conveyor Belt: Indulge in the heavenly creations of sushi masters, who consider each roll a piece of art. And trust us, your taste buds will agree.
5. Themed Cafes: Maid cafes, owl cafes, vampire cafes—it's like Disneyland for eclectic dining experiences.
Seasonal Splendor: Timing Your Trip
Now, let's talk timing. Because in Japan, seasons aren't just weather changes—they're countrywide transformations. Think of it as nature's wardrobe change, each season showcasing a new exquisite outfit.
Spring: Ah, the cherry blossoms. Imagine a world dipped in the softest pinks and whites, like nature is throwing a gala and the dress code is 'ethereal.' A quote from the legendary Hanami Bloom, a Sakura enthusiast, comes to mind: "Witnessing Japan's cherry blossoms is not just a sight; it's a soul-stirring audience with nature's art."
Summer: Festivals. Fireworks. Fanfare. Japan's summer is a melody of colors and sounds, where every street corner buzzes with life like a Tokyo nightclub. It's hot, it's happening, and it's a haiku come to life.
Autumn: The trees turn into artists, painting the leaves with red, gold, and amber hues. It's the country draped in elegance, proving that nature, too, knows a thing or two about fashion.
Winter: Japan under the spell of winter is a scene straight out of a fairy tale. Think snow-capped temples, steaming onsens, and the revered snow festivals. As the iconic travel sage, Yuki Falls lot proclaimed, "In the hushed serenity of Japan's winter, every snowflake tells a story."
Off the Beaten Path: Explore the Unexplored
Kanazawa: Tokyo and Kyoto's underrated cousin. Here, the samurai districts whisper tales of ancient warriors, and the geisha areas are as vibrant as a blooming cherry blossom tree.
Nara: Sure, Kyoto has geishas, but Nara has bowing deers. Yes, you read that right. A city where deers roam free and bow for treats. It's like stepping into a Disney movie, only better.
Okinawa: The Japanese Hawaii. Expect sun, sea, and a unique culture; it feels like another country. As the old Okinawan says, "To feel the sun's embrace amidst the gentle sea breeze is to dance in harmony with the universe."
Culinary Journey: Because Sushi is Just the Beginning
Sushi is to Japan what the Eiffel Tower is to Paris—a classic. But there's a culinary world beyond it, waiting to explode your taste buds into a universe of umami.
Ramen: Every bowl is a narrative of flavors, a steamy sonnet of the finest ingredients. Slurping is not just allowed; it's music to the chef's ears.
Kaiseki: It is a dining experience akin to a symphony, where every dish is a harmonious note in a musical masterpiece.
Street Food: Takoyaki, Taiyaki, and Yakitori are not just fun to say but an epicurean ecstasy to eat.
FAQs, Because We Know You've Got Questions
1. Tipping – Yea or Nay?
It's a no. In Japan, excellent service is not a perk but a standard. Tipping can be considered rude. Save those extra yens for another round of sake.
2. Tattoos: Taboo or Cool?
In the onsens (hot springs) world, tattoos can be a no-go. It's tied to the Yakuza (Japanese mafia) association. But worry not; fellow inked travelers, covering them up is generally accepted. Or, flaunt that dragon tattoo and see what happens. (Kidding. Cover it up.)
In the End, It's All About the Experience
Japan is more than a destination; it's an encounter—a dance between the old and the new, tradition and innovation. The silent elegance of tea ceremonies and the electrifying energy of Akihabara's gaming centers exist in a harmonious juxtaposition.
Every shrine, every street, every smiling face is a chapter in the unwritten book of your Japanese odyssey. As the great nomad Fumiko Takes Flight eloquently said, "In the heart of every traveler, Japan ignites a silent revolution, a gentle rebellion against the ordinary, awakening a soul-deep transformation as enigmatic as the land itself."
In the whimsical yet profoundly poetic words of world-renowned solo traveler Sakura Nomadic, "Japan isn't a destination; it's a journey into a world where every street, shrine, and sushi roll is a stanza of an unwritten poem."
So, there you have it, future Nippon nomads. Armed with this guide, you're not just a tourist but a wanderer of worlds, a seeker of the mystical East, and a soon-to-be connoisseur of all things Japan. Pack those bags and remember – in the Land of the Rising Sun, every sunrise is an invitation to a day of untold wonders.
So, fellow globetrotter, as you embark on this solo pilgrimage to the 'Land of the Rising Sun,' remember – you're not just stepping into a country; you're entering a world where past and future, tradition and innovation, silence and sound, weave an enchanting tapestry of experiences as diverse and harmonious as Japan itself. Every moment, a memory; every memory, a treasure trove of the ephemeral, eternal beauty of Nippon. Sayonara, happy travels, and as always, Travel Till You Drop! 
Book Your Trip : Check Out My Resources for Your Travel Needs
Use Skyscanner to find a cheap flight.  This is my very first stop when I'm looking for my next trip. It's a fast, easy-to-use search engine that is perfect for finding an affordable flight, a perfect hotel, and the right rental car for you in locations around the globe.
Book Your Accommodation
If you are looking for a super budget friendly location and are open to a hostel stay, make sure you book your hostel with Hostelworld. It offers the broadest range of quality hostels around the world. 
If you'd prefer a hotel or a guesthouse for stays less than 28 days, drop on over to Booking.com It's perfect for providing excellent options, a ton of user reviews, and prices to fit every budget.
For stays over 28 days, AirBnB still remains my #1 choice. User reviews and monthly pricing allow for some incredible deals all around the world.
Don't Forget Travel Insurance
Travel insurance is but a small up-front investment that you won't want to leave home without. After just one experience of having to delay or cancel your trip or having your luggage stolen, you'll wish you would have made that investment.  I've hated my life a few times when the moment arose, and I decided to skip out.  Let's just say, I've changed my ways and recommend each of the following companies to protect your ass-ets.
My favorite companies are:         
Want to Travel for Free?
Travel credit cards allow you to earn points that can be redeemed for free flights and accommodation — all without any extra spending. Check out my guide to getting free flights to get started.
Ready to Book Your Trip?
Check out my Resource Page for the best companies to help you book your travel at reduced rates!  This list will help you get to where you're going.  I know-I use them ALL the time!