Best Things to Do in Italy
Italy, as a land, oozes rich history and culture. You can find it everywhere: in the old towns, popular cities, streets and corners, food, architecture, art, and these unique things to Do in Italy list never ends. It is one of the most indulgent countries in Europe, which is filled with amazing foods and is aesthetically pleasing to the eye.
You can try street foods,  go truffle hunting, take the most memorable road trip, hike active volcanoes, enjoy cave exploration, and learn about the most stunning architecture. You will literally have thousands of things to choose from while touring Italy. And for those on the romantic and peaceful side, Italy offers you some of the most unique experiences that won't be just romantic but will also let you capture moments that will stay with you for life.
Now, if you don't know which activity to try first, I will cover the top-rated things to do and see in Italy that will take you on one of the best vacations of your life. So, go grab your Italy visit visa and prepare to mark Italy off of your ultimate bucket list!
Explore Venice in a Gondola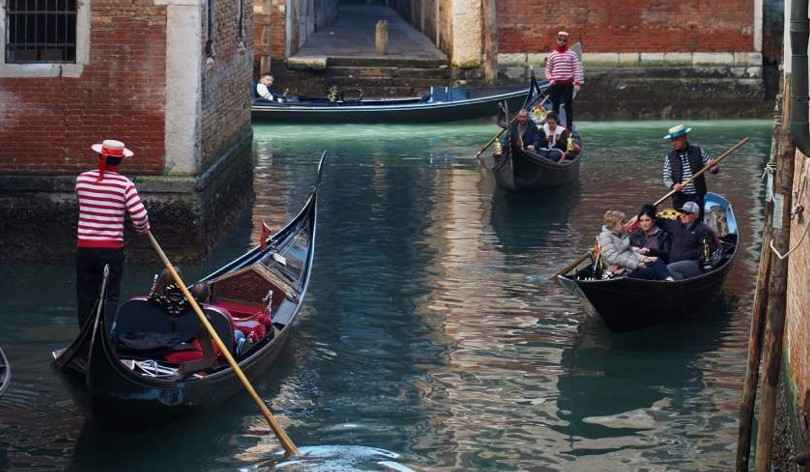 It might be one of the most conventional things to do while in Italy, but it should definitely be on your list. A Gondola ride in Venice is one of the most popular activities where you drift along the canal and enjoy the most scenic views. You can easily find them either at the Grand Canal or Rialto Bridge.
Explore the Island of Capri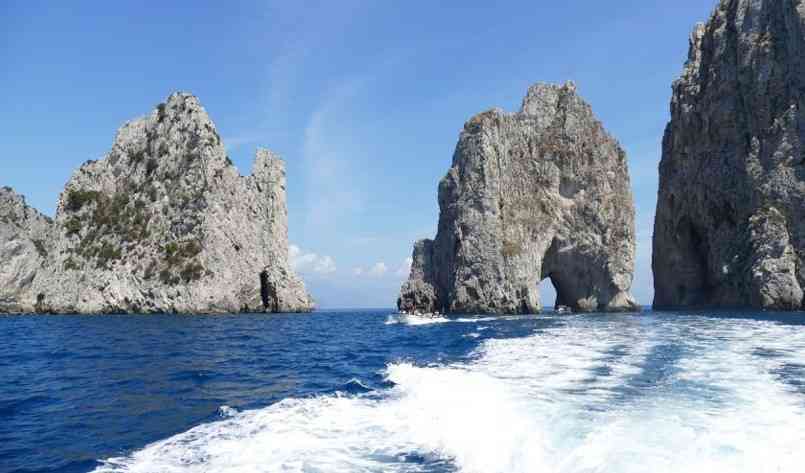 Located at the Bay of Naples, the Island of Capri is one of the best places to go in Italy, where you can find the beautiful jewel tones of the Mediterranean. You can explore the rugged landscapes and spectacular cliffs, giving you a small yet perfect getaway off the coasts of Sorrento.
Explore the iconic Vatican Museums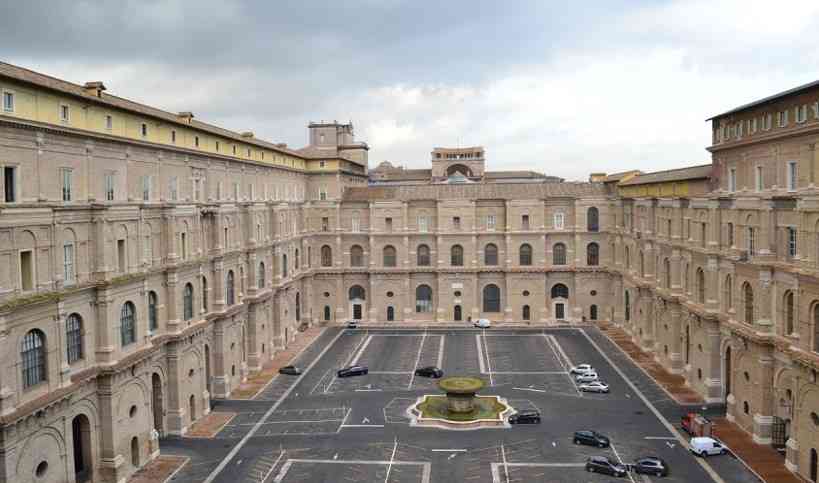 Italy is known for its impeccable grandeur and displays the influences of various eras and regions. The Vatican Museum in Italy showcases centuries-old masterpieces that will make your mouth drop. In addition to the paintings and sculptures, the ornate hallways gleaming with mosaics and motifs will leave you speechless.
Drive a Ferrari along the Amalfi coast
Regarded as 'an outstanding example of a Mediterranean landscape, the Amalfi Coast offers the most stunning views and is a perfect place to take a drive while you there. 
Venture through the Tuscan Hills by Bicycle or Car
The hillside of Tuscany offers you a perfect chance to explore tiny settlements between crowded tourist attractions and large medieval towns. You can either venture by bicycle or car, however, a bicycle allows you to get closer to nature and gives you plenty of time to appreciate the details of the area.
Witness the ancient Rome
Rome is one city in Italy that gives you a deeper glance into its history. With all the ancient cities that find their home in Italy, Rome lets you learn about the astounding tales of history which you can see through the maze of tunnels, passages, and great architecture.
Take part in a Local Festival
You might have heard of the famous carnival of Venice but it is just one of hundreds that display the glory of Italian culture and traditions. If you are present there during local festivals, try to attend and be a part of the celebrations. You won't regret it.
Ski the stunning Dolomites
The Dolomites mountain range is the ultimate haven for skiers! No matter whether you want to explore and enjoy the beginner slopes or take a full-day tour that covers over 35 km of challenging trails, every ski lover should experience skiing at least once in the Dolomites.
See Milan from the Duomo Ref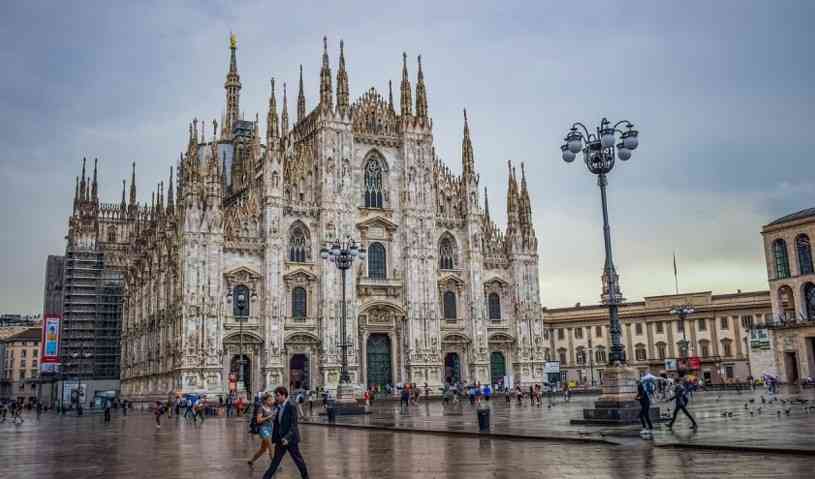 The Duomo located in the beautiful city of Milan is reckoned as the world's largest church. It is the pinnacle of the Flamboyant Gothic style type of churches, and if you see it from below, the striking roof and towers draped in a lacy filigree seem impossible to be carved in stone.
Trek through Sardinia
The island of Sardinia boasts a rugged landscape and miles of glittering coastlines while featuring some of the most challenging and adventurous trails. Getting through these trails demands an all-day hike through the craggy limestone cliffs above the shimmering blue sea, making it one of the most fascinating things to do in Italy.
Train to be a Gladiator
it is the best and most unique Things to do in Italy. The tales of the Roman Empire are still narrated on the cobbled streets of Italy by an army of Romans. The Gladiator School in Rome still trains people to fight like a Roman soldier, and if you love martial arts, you will choose as one of the things to do in Italy.  
Boating inside the glowing clave
The Blue Grotto Cave nestled in the Capri Islands offers you a rare experience that takes you to a dark, glowing blue cave. As you sail along the waters, witnessing the wonders of nature, there are ancient Neapolitan melodies being played in the background to make it a perfect ride to remember.
Try authentic pizzas at Naples
If you are in Italy and don't try the authentic pizzas of Naples, you are absolutely missing a massive part of Italy's culture. Naples is said to serve the best pizzas in the world where you can find everything from charred crush oozing with the freshest Mozzarella to tomatoes and fresh herbs that dance in your mouth with bursting flavors. Every ingredient here is added to make your pizza give that out-of-this-world taste, that is hard to forget.
Exploring and visiting some of the captivating sights of Italy certainly tops everyone's bucket list and gives you unique experiences to cherish. No matter whether you are an adventure freak, art lover, nature seeker, or an absolute foodie, Italy has everything you probably can imagine for a perfect vacation.  Choosing one or all of these best things to do in Italy will make your trip a dream come true for you. Wishing you a safe and exciting excursion to Italy, and as always, remember to Travel Till You Drop!
Written by: Kritika Panase
Book Your Trip : Check Out My Resources for Your Travel Needs
Use Skyscanner to find a cheap flight.  This is my very first stop when I'm looking for my next trip. It's a fast, easy-to-use search engine that is perfect for finding an affordable flight, a perfect hotel, and the right rental car for you in locations around the globe.
Book Your Accommodation
If you are looking for a super budget friendly location and are open to a hostel stay, make sure you book your hostel with Hostelworld. It offers the broadest range of quality hostels around the world. 
If you'd prefer a hotel or a guesthouse for stays less than 28 days, drop on over to Booking.com It's perfect for providing excellent options, a ton of user reviews, and prices to fit every budget.
For stays over 28 days, AirBnB still remains my #1 choice. User reviews and monthly pricing allow for some incredible deals all around the world.
Don't Forget Travel Insurance
Travel insurance is but a small up-front investment that you won't want to leave home without. After just one experience of having to delay or cancel your trip or having your luggage stolen, you'll wish you would have made that investment.  I've hated my life a few times when the moment arose, and I decided to skip out.  Let's just say, I've changed my ways and recommend each of the following companies to protect your ass-ets.
My favorite companies are:         
Want to Travel for Free?
Travel credit cards allow you to earn points that can be redeemed for free flights and accommodation — all without any extra spending. Check out my guide to getting free flights to get started.
Ready to Book Your Trip?
Check out my Resource Page for the best companies to help you book your travel at reduced rates!  This list will help you get to where you're going.  I know-I use them ALL the time!