We all know London is a world city with a rich history, famous attractions, stunning architecture, and world-class shopping. But if you dare, London has more to offer. For the curious visitor, London offers tales of a darker history in places not for the faint-hearted. To get to know this iconic city, it's not only the famous tourist spots that should be on your to-do list during your weekend getaway trip. You just have to look a little closer to see that the Darker Past of London side can be just as thrilling to explore.
But before we get started, make sure you wear a good pair of walking shoes and carry a refillable water bottle. Because as you will see, London is best discovered on foot.
For another dark tourist site check out Frankenstein's Castle.
The British Museum
Start your day exploring The British Museum in Bloomsbury. A morning tour will take you through more than 50 galleries and nearly 2 million years of exciting history, complex cultures, and lost traditions. It's an amazing Darker Past of London collection and worth spending time here.
Atlantis Bookshop
Just over the road on Museum Street is the Atlantis Bookshop, where you can immerse yourself in everything to do with magic and spiritual guidance. The bookstore's cozy atmosphere and knowledgeable staff make it a popular spot for those seeking to explore the world of the mystical.
Atlantis Bookshop in London is a well-known occult and esoteric bookstore. It has a long history and is considered one of the oldest independent bookshops of its kind in London. The shop was founded by Michael Houghton in 1922 and has been a gathering place for those interested in mysticism, the occult, and alternative spirituality.
Atlantis Bookshop offers a wide range of books on subjects such as astrology, alchemy, magic, paganism, and various mystical traditions. Additionally, the shop provides a selection of esoteric supplies, including ritual tools, candles, and other items related to occult practices.
Headquarters of the Knights Templar – Darker History of London
From the bookshop, walk through the colorful Covent Garden and on to Temple Church. This ancient church, possibly the first example of Gothic architecture in England, dates to the 12th century and was once the headquarters of the Knights Templar.
The church's unique circular design and mystical history have made it an important site for those interested in the story of the Knights Templar and the esoteric traditions they practiced.
The Knights Templar have been the subject of various legends and conspiracy theories that often fall into the realm of what some might consider "dark history." These stories are often speculative and lack historical evidence, but they contribute to the mystique surrounding the Templars. Here are a couple of elements often associated with the Templars in popular lore:
Treasure and Secrets
One of the most enduring legends is that the Knights Templar discovered a great treasure, sometimes associated with the Holy Grail or other sacred relics, during their time in the Holy Land. According to some theories, they hid this treasure, and the search for the Templar treasure has become a part of the lore. Additionally, there are claims that the Templars possessed secret knowledge or artifacts, adding to the mystery surrounding the order.
Persecution and Dissolution
In historical reality, the Knights Templar faced a downfall in the early 14th century. King Philip IV of France, in collaboration with Pope Clement V, arrested and disbanded the order. Many Templars were arrested, and some were executed. The circumstances surrounding their persecution have led to conspiracy theories, including accusations of heresy, devil worship, and other dark practices.
Coal Drops Yard
Heading towards Kings Cross Station, visit Coal Drops Yard for a late lunch or early dinner and some unique Darker Past of London shopping at the one-of-a-kind boutiques that have popped up here in the last couple of years.
This site has been transformed into a vibrant area, with its history as a coal storage facility still visible in the brick arches and industrial design. Its unique atmosphere set it well apart from the other tourist shopping hotspots of Oxford Street and Kings Road.
Coal Drops Yard is known for its mix of high-end and independent shops, restaurants, and cultural spaces. It houses a variety of fashion boutiques, design stores, and dining options. The development has become a hub for both locals and visitors interested in unique shopping experiences and cultural events.
London Dungeon
The London Dungeon is a well-known tourist attraction in London that provides visitors with an immersive and theatrical experience centered around the darker aspects of the city's history.
The London Dungeon is situated in the heart of London, often near other popular attractions and historical sites. The attraction recreates historical events and stories, with a particular focus on the macabre and gruesome aspects of London's past.
Crimes, torture, and executions are central themes explored within the London Dungeon. The attraction aims to transport visitors to different periods in history, bringing to life stories of notorious criminals, victims, and the harsh realities of the past.
Experience
What sets the London Dungeon apart is its theatrical and interactive approach. Visitors are taken on a journey through various scenes, each designed to evoke a sense of fear, suspense, or curiosity. Live actors play key roles in the storytelling, creating a more engaging experience.
The interactive nature of the London Dungeon often involves audience participation. Visitors may find themselves part of the story, whether they are witnessing an execution or being interrogated by historical characters. The London Dungeon aims to provide a memorable and sometimes chilling experience. It's designed to appeal to those interested in history, the macabre, and theatrical performances.
It's important to note that the London Dungeon is a form of entertainment rather than a strictly educational or historical experience. Visitors should be prepared for a theatrical and at times intense presentation that may not be suitable for everyone.
Unlock mysteries with a visit to the Sherlock Holmes Museum
Walking past Regents Park and Madame Tussaud's, you'll be in time to visit the famed Sherlock Holmes Museum before it closes at 6 pm. The ticket price is a reasonable £16 and less for children. Explore Victorian curiosities by gas light and many remarkable objects from Sherlock's most famous cases.
The Darker Past of London museum, dedicated to the famous detective and his creator, Sir Arthur Conan Doyle, is housed in a restored Victorian townhouse and is a must-visit for his fans and lovers of a good mystery.
Tower of London – The Darker Side of a Tragic London Past
The Tower of London is one of the most iconic landmarks in London, with a history dating back over 900 years. While it is known for its role as a Royal palace and fortress, it also has a Darker Past of London side.
The Tower of London is perhaps most infamous for its use as a prison. It held numerous high-profile prisoners, including Anne Boleyn, Catherine Howard, Lady Jane Grey, and Thomas More. Executions took place on Tower Green and Tower Hill, and the scaffold site saw the deaths of several queens, nobles, and political figures.
Legend has it that the Tower of London will fall if the resident ravens ever leave. To prevent this, the Tower keeps several ravens on its grounds at all times.
While the Tower of London has a history associated with political intrigue, imprisonment, and executions, it is also a site of architectural and historical significance. Visitors can explore its various buildings, including the White Tower, the Medieval Palace, and the Bloody Tower, to learn about the complex and multifaceted history of this iconic landmark.
We recommend booking entrance tickets online before your visit to avoid long queues, especially if you intend to view the Royal Crown Jewels, where wait times can be quite long.
Jack the Ripper
Continuing your journey on the darker side of London, you will enjoy the fascinating Jack the Ripper Museum in the East End. Explore the area where the infamous serial killer carried out his gruesome murders in the late 1800s. Exhibits include crime scene photos, police reports, and historical artifacts. Chilling and fascinating all at once.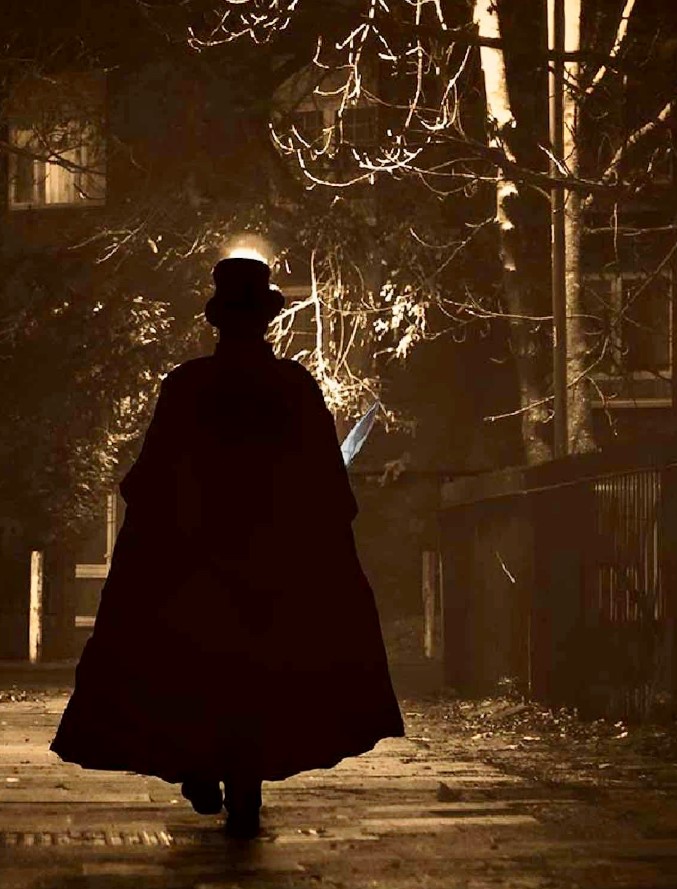 If you are keen to seek out more curiosities, visit the Victor Wynd Museum in Hackney. This bizarre collection of oddities from around the world offers a unique and eclectic glimpse into the world of the strange and unusual – a quirky destination off the beaten path in London.
Greenwich Observatory
The contemplation of time and how London divides the world-Are you a believer in time travel? To stand at the international epicenter of time itself, you need to visit Greenwich Observatory, the point from which all global time zones are measured. Greenwich is the home of the Prime Meridian, no less.
Cruise Port
It's easy to spend the day here. With a large university population and a busy cruise port for cruises from London to Northern Europe and the Mediterranean, you'll find many parks, eateries, and world-class museums.
Cutty Sark Ship
After visiting a variety of intriguing Darker Past of London sites, make sure to take a stroll through the beautiful Greenwich Park for postcard-perfect views of the London skyline. Afterward, head to the historic Cutty Sark Ship to learn about its history as a tea clipper and of life onboard for the sailors.
National Maritime Museum
In the afternoon, you will have ample time to explore Britain's wild and dangerous seafaring history at the National Maritime Museum. Discover tales of polar explorations, get lost in space photography exhibits, and get a close-up look at the jacket worn by Nelson when he was shot and fatally wounded at the Battle of Trafalgar.
Finally, end the day with a visit to the iconic Greenwich Market, selling unique and unusual curiosities, handmade crafts, and vintage clothing. Dating back to 1737 and located in a World Heritage site, this indoor market is well worth the visit.
Final Thoughts
Now, who knew that London has so much to offer for the visitor looking to uncover something different in one of our favorite cities in the world? No matter where you go, always remember to Travel Till You Drop!
Book Your Trip: Check Out My Resources for Your Travel Needs
Use Skyscanner to find a cheap flight. This is my very first stop when I'm looking for my next trip. It's a fast, easy-to-use search engine that is perfect for finding an affordable flight, a perfect hotel, and the right rental car for you in locations around the globe.
Book Your Accommodation
If you are looking for a super budget friendly location and are open to a hostel stay, make sure you book your hostel with Hostelworld. It offers the broadest range of quality hostels around the world.
If you'd prefer a hotel or a guesthouse for stays less than 28 days, drop on over to Booking.com It's perfect for providing excellent options, a ton of user reviews, and prices to fit every budget.
For stays over 28 days, AirBnB still remains my #1 choice. User reviews and monthly pricing allow for some incredible deals all around the world.
Don't Forget Travel Insurance
Travel insurance is but a small up-front investment that you won't want to leave home without. After just one experience of having to delay or cancel your trip or having your luggage stolen, you'll wish you would have made that investment. I've hated my life a few times when the moment arose, and I decided to skip out. Let's just say, I've changed my ways and recommend each of the following companies to protect your ass-ets.
My favorite companies are:
Want to Travel for Free?
Travel credit cards allow you to earn points that can be redeemed for free flights and accommodation — all without any extra spending. Check out my guide to getting free flights to get started.
Ready to Book Your Trip?
Check out my Resource Page for the best companies to help you book your travel at reduced rates! This list will help you get to where you're going. I know-I use them ALL the time!