BEST EXPERIENCE TO TRAVEL ANTARCTICA
Visiting Antarctica is a once-in-a-lifetime experience you should add to your bucket list. You might have seen pictures of its beautiful scenery on the internet and wondered how to travel to Antarctica and what to do when you get there. This article will provide all the details that have been troubling you.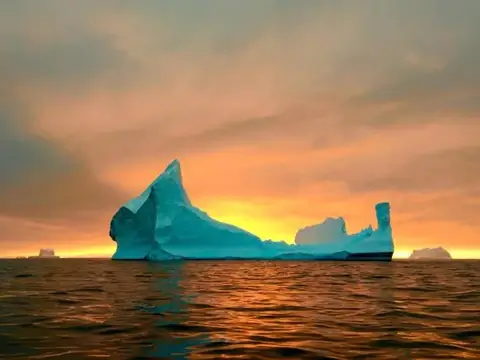 INTRODUCTION OF ANTARCTICA
Antarctica, Commonly known as the white continent, its landscape and vast polar wildlife range from humpback whales to emperor penguins without forgetting the beautiful sceneries to be seen as you hike through one of the world's highest summits make this continent one of the unique destination sites for tourists.
It also draws its uniqueness from the great distinction it exhibits from other destinations worldwide. Did you know that it has no dedicated currency, nor does it have an official capital? The dominating languages in Antarctica are English and Russian, with a population of approximately 1,106 non-permanent residents.
HOW TO TRAVEL TO ANTARCTICA?
Whether to get to the continent via ship or plane will greatly influence your estimated budget and the specific locations you intend to tour while on the continent. TRAVEL TO ANTARCTICA is the most economical and common way to travel to Antarctica is by taking a cruise ship, a yacht, or an expedition ship. Ship departures from South America are the best, quickest, and cheapest way to get to the continent.
Most of the cruises cruising to Antarctica depart from Ushuaia, Argentina, which is located at the tip of South America and whose location is geographically near the tip of the Peninsula, Antarctic. There are very few airlines that internationally fly to Ushuaia. Hence, the best way to get there is by flying to Buenos Aires and connecting to the bottom of the country using a domestic flight.
Other ports in South America that serve as departure points include Punta Arenas in Chile, Santiago in Chile, and Port Stanley in Falkland. Also, if you are departing from New Zealand or Australia, you could utilize Port Invercargill in New Zealand and Port Hobart in Australia; however, departures from these two ports require much more time and are characterized by very rough seas.
Check out: Solo Traveling Goals: My Journey as a Solo Traveler
Flying is more comfortable and a much faster way to travel to Antarctica. The recommended route to Antarctica for airlines is to book a flight to King George Island from Punta Arenas in Chile. You will have to use a ship for your expeditions on your arrival. Due to the lack of an actual commercial airline in Antarctica, there are limited departure dates compared to sailing.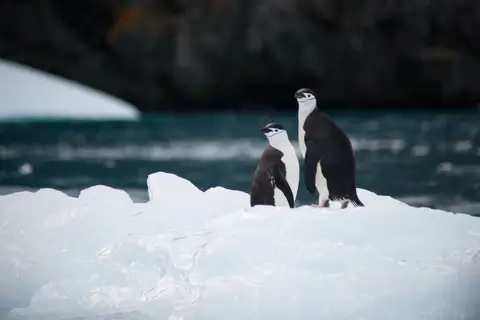 Timing is Everything
Antarctica experiences distinct seasons, each with its own unique offerings. Here's a breakdown to help you choose the best time for your epic adventure:
Summer Season (November to March):
Ah, the Antarctic summer, when temperatures are (relatively) milder, and the icy wonderland comes alive with wildlife. This season offers longer daylight hours, making it ideal for exploration and adventure. Shackleton's dreamy landscapes, jaw-dropping icebergs, and playful penguin colonies await you. You'll also witness breeding activity among the resident wildlife, including seals and seabirds. It's a bustling time in Antarctica, but remember, popularity comes with a price, so book well in advance!
Shoulder Seasons (October and April):
If you crave a more secluded and serene experience, consider venturing to Antarctica during the shoulder seasons. October marks the start of spring, with ice breaking up and wildlife starting to return. By April, the autumn season, you'll witness stunning sunsets, dwindling crowds, and the opportunity to observe wildlife preparing for the colder months. Just be aware that as the shoulder seasons bookend the main summer period, some activities may be limited during these times.
Winter Season (May to August):
Winter in Antarctica brings extreme conditions and jaw-dropping landscapes adorned with pristine white snow and endless ice. It's a time of solitude and isolation as the majority of tourists retreat to warmer shores. Winter, however, offers a unique chance to witness the enchanting southern lights, also known as the aurora australis. While fewer tour options are available during this time, for those seeking a more intimate and otherworldly experience, winter may be the perfect calling.
BEST FIVE PLACES TO VISIT IN ANTARCTICA
Upon your arrival, here are five places to visit while on the continent:
The best travel experiences on the continent include camping under the stars, taking the polar plunge, kayaking with the whales, hanging out with the emperor penguins, and climbing Mount Vision. TRAVEL TO ANTARCTICA is worth it and an experience of a lifetime.
Always remember… Travel Till You Drop!